With college football season well under way in Kentucky and national football games heating up, you can bet we are having plenty of game day fun!  Whether you are a face-painting NFL fan or a college alum rooting for your favorite NCAA team, one thing is certain, you enjoy getting game day ready with a lineup of good food and great drinks! With a little help from our friends at Smirnoff Ice, we were inspired to create a Fantail in honor of our favorite team and the Smirnoff Ice Original Julep made it to our taste-testing goal line!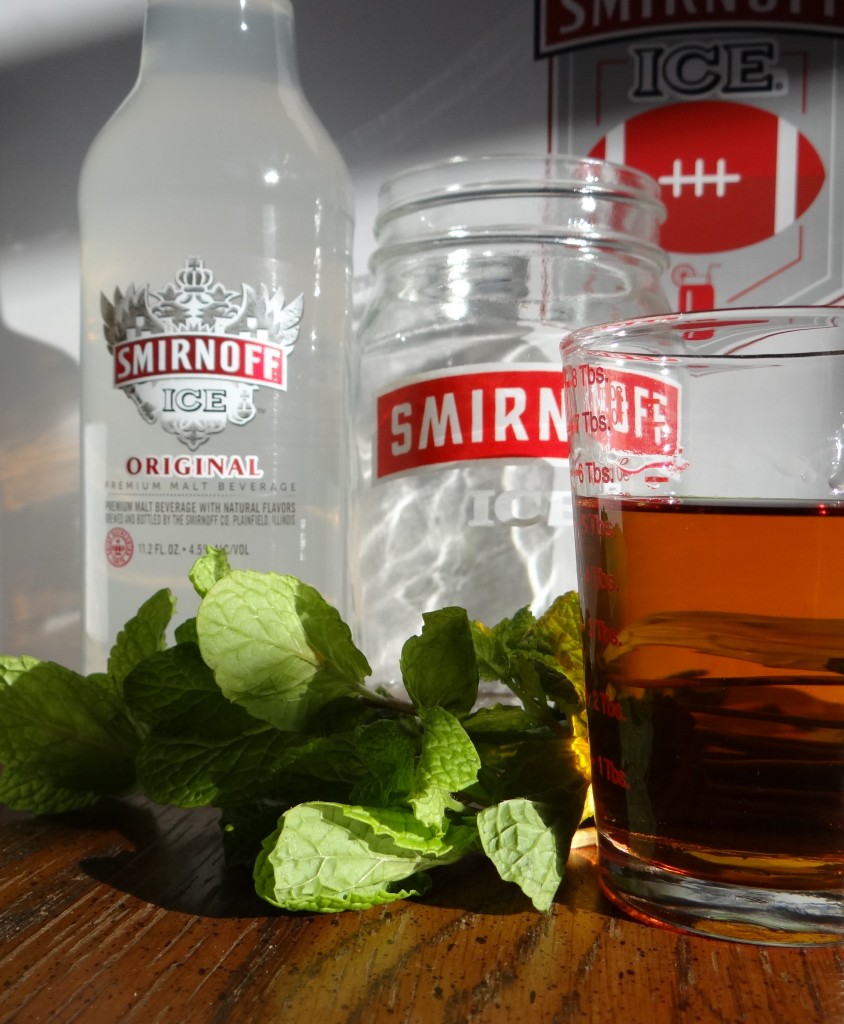 Here in Kentucky, we have an interesting atmosphere when football season arrives.  As a state without a national team, surrounded by several states with one, fan allegiance is all over the U.S. map!  We face a similar dilemma with both the University of Louisville and the University of Kentucky playing in the NCAA.  In other words, we have a lot of rivalry and spirited game days!  It also means we have a lot of fans who simply watch the games for the love of the sport or simply to socialize with family and friends and enjoy the great tail-gating spread.
It's in honor of this diverse culture of football fandom that I decided to go a route I knew all Kentuckians would agree on with a quick and easy, jazzed up version of a mint julep.  I suspected the Smirnoff Ice Orginal would mix well with bourbon and the blend is spot on.  With the addition of fresh mint, the cocktail takes on a refreshing note that will perk up your party.  This drink can be served at any celebration, even outdoor gatherings as it has simple ingredients and a simple process to perfect.  If you truly want to emulate our southern style, serve it up in a mason jar to sip throughout the game.
And as always folks, please drink responsibly while you enjoy the big game!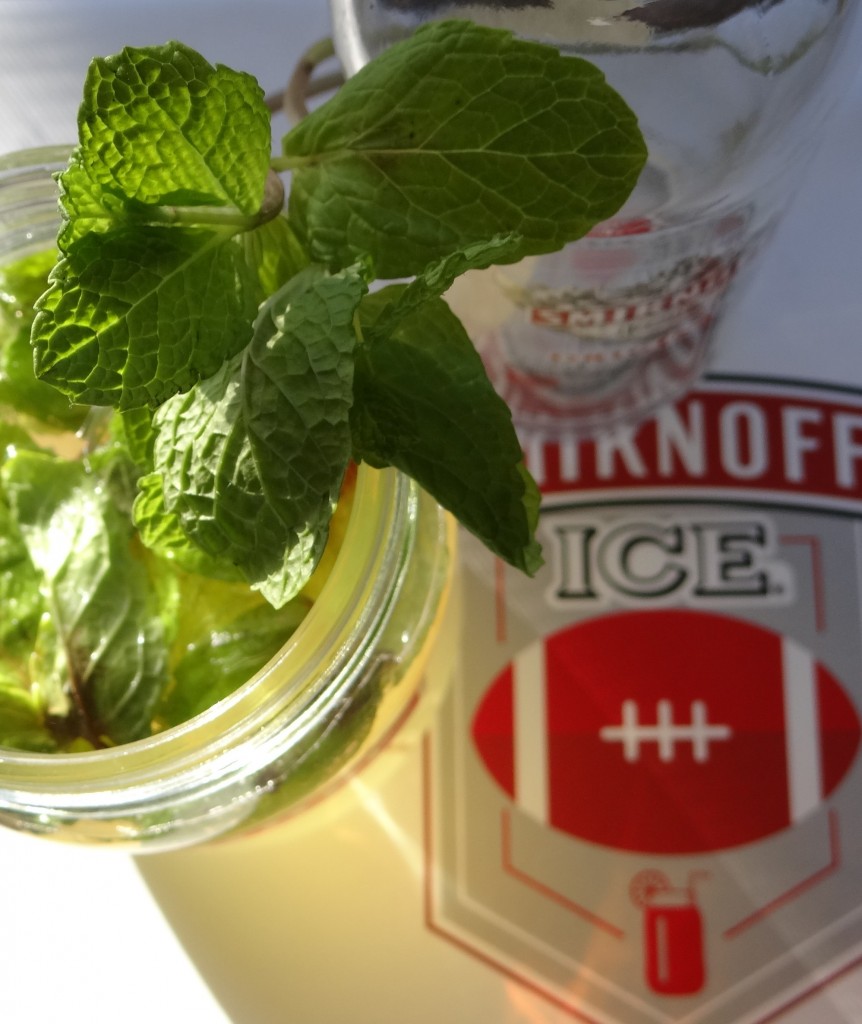 Smirnoff Ice Original Julep
1 bottle (11.2 oz) Smirnoff Ice Original, chilled
1 shot Kentucky Bourbon
2 sprigs of fresh mint
Note: The drink this recipe is loosely based on, a traditional Mint Julep (often served at Derby time,) uses simple syrup and ice cubes.  As the Smirnoff Ice Original already has a sweet kick, it fully replaces the simple syrup while adding a wealth of new flavor dimension to the drink and when the Smirnoff Ice Original is pre-chilled, there's no need for ice (which tends to water down the drink) to be used.
Gently crush mint leaves to release their oils and place in a mason jar glass.
Pour in bourbon and swish the glass a bit to mix the bourbon and mint leaves.
Fill remainder of glass with Smirnoff Ice Original and stir.
Garnish with a mint sprig, if desired.  Serve and enjoy!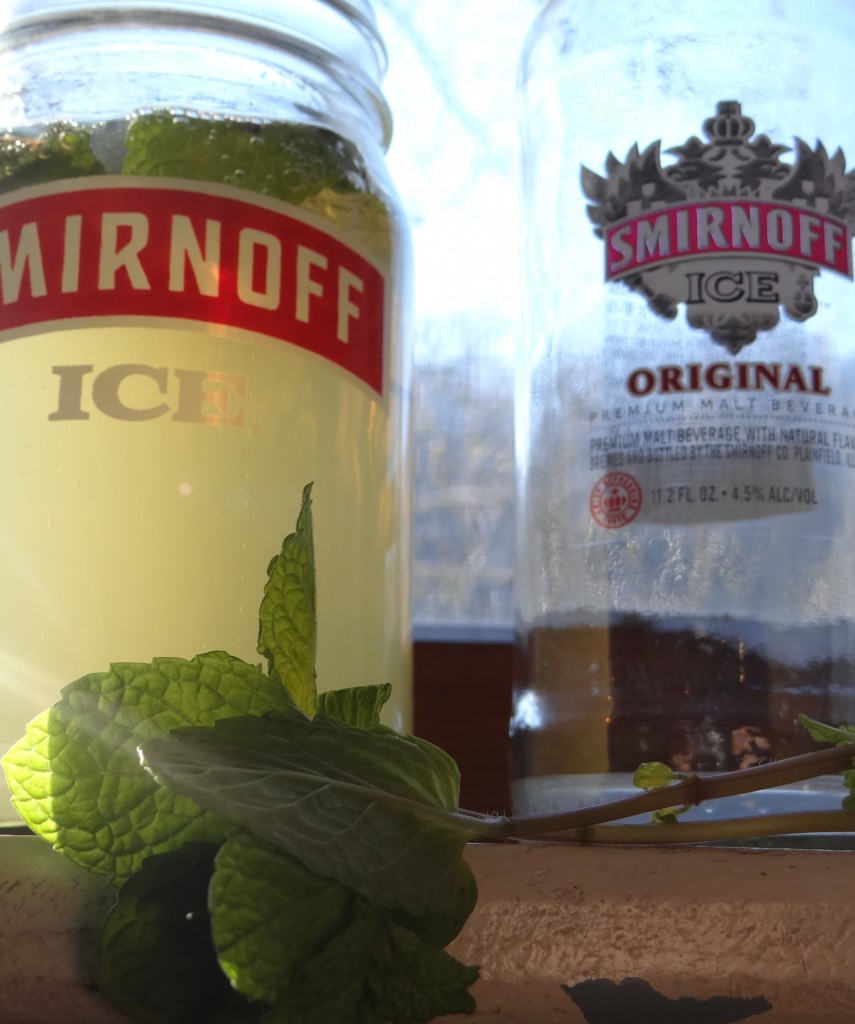 Want a little more Smirnoff Ice cocktail inspiration?  Visit http://www.smirnoff.com/
Also be sure to check out our holiday drink recipe: Christmas On The Beach Cocktail