The countdown is on, the biggest holiday shopping weekend is nearly upon us!  Though Black Friday weekend can be a little nutty with crowds and chaos, it's a fun family tradition for us as we opt not stress that day and instead just enjoy each other's company while helping to find the deals everyone has on their wish list.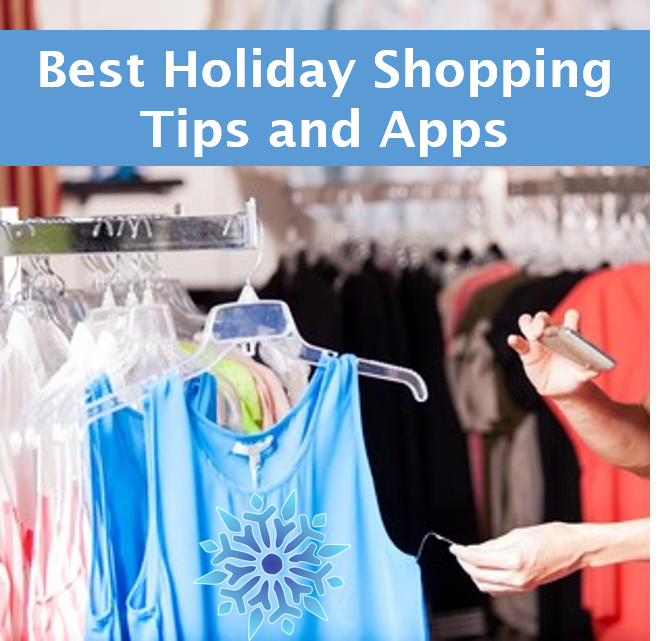 How are you using your smartphone for holiday shopping? As always, I'm on top of any apps that can enhance my experiences. Obviously, there are plenty for online shopping, but for physical shopping, I use entirely different apps altogether. These are the apps I plan on using on Black Friday:
Clutch – if you're like me and you have a loyalty card for every store you visit, you'll love Clutch. It stores all of your loyalty card information so all you have to do is flash it at the cashier and they can scan it rather than having to dig through your wallet. It also lets you scan barcodes to find the best deals on certain items in several different stores.  You can even buy and send gift cards right from within the app, saving time and money later.
RedLaser – RedLaser is a great app for comparison shopping. All you do is scan the barcode and it will tell you where it can be found cheaper or if you're getting the best deal right where you are. The app works for both online and walk in stores.
RetailMeNot – RetailMeNot works really well for finding coupons. You simply enter the store name in the app and the relevant coupons will pop up. Then you show the coupon to the cashier and get the discount.
On Black Friday, I don't just use my shopping apps, however. I also use my phone's other features. GPS is a big one.  Sometimes I will go to a town I'm not used to or a new store will be in town that I want to find and visit. Sometimes I'll be totally starving after shopping and use my GPS to get to the nearest Panera (and then see if there is a coupon on RetailMeNot when I get there!)
I also like to use the phone's camera for ideas. If I'm shopping with my granddaughter on a "regular" day and she sees something she would love for Christmas, I'll sometimes take a picture and try to find a Black Friday or Cyber Monday deal on it. The picture helps me remember what it is. Seriously, when it comes to little girls, who can remember if her favorite of the week is Veterinarian Barbie or the Optometrist Barbie?
The camera is also great for taking pictures of cool Christmas displays. If I see a mantle in Pottery Barn I love, I'm likely to take a picture and implement what I like about it at home. Some of my best craft ideas are inspired by store displays.
Let's not forget the call and/or text features. I can call my friend and ask her what size her daughter wears when I come across the cutest Christmas dress at a great price, get in touch with my sister-in-law when she's on the other side of the store we are shopping, or even just to text my husband to tell him I'm going to stop at my friend's house to drop off the dress on the way home so I'll be late.
I use my phone so much for holiday shopping in one way or another that I'm not sure how I ever managed to shop without it!
What do you use your phone for while shopping?