Do you feel like you're racing the clock all the time and that there isn't enough time to get everything done? Let me introduce you to slow watches. They're watches that help you keep your zen by slowing down time. I reviewed the slow Jo 15 and after testing it out, I'm really quite smitten with this concept.  The slow watches don't really make the time slower, but change they will change the way you look at it.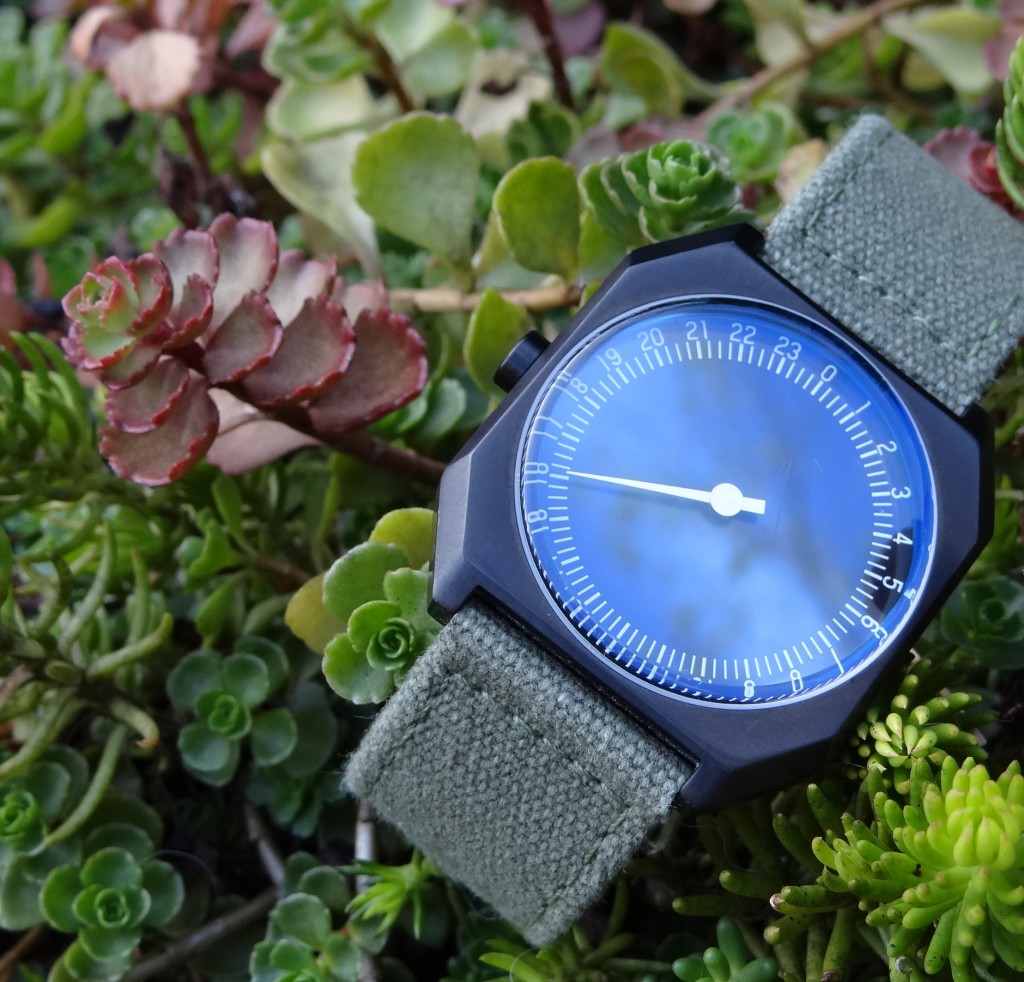 Each slow watch has a 24 hour dial, which keeps you from thinking "I only have 4 more minutes to get this done."
That sort of thinking is the kind that makes for anxiety and stress. On a 24 hour dial, you realize how short your work day actually is, how long your sleeping time is, and how much time you actually have to get done what you need to get done.
Each index is divided by 15 minute time brackets, so you can still make your 4:15 hair appointment without worrying, but looking at time over a 24 hour span is just so much different than looking at time by minutes and seconds. So many times we need to just slow down and relax because there really is plenty of time in a day.
Using one of the slow watches does take a bit of time to get used to because of the 24 hour time-frame.  If you're not used to thinking of 2pm as "hour 14" in your day, it will be a little bit difficult at first. The placement of the numbers on the dial will help you though – all you have to do is realize that each third equals 8 hours. So you have one third for work, one third for sleep, etc. I found that keeping that in mind helped me get used to it. Now I love how it makes my day look so long and I'm much less stressed about getting everything done on time.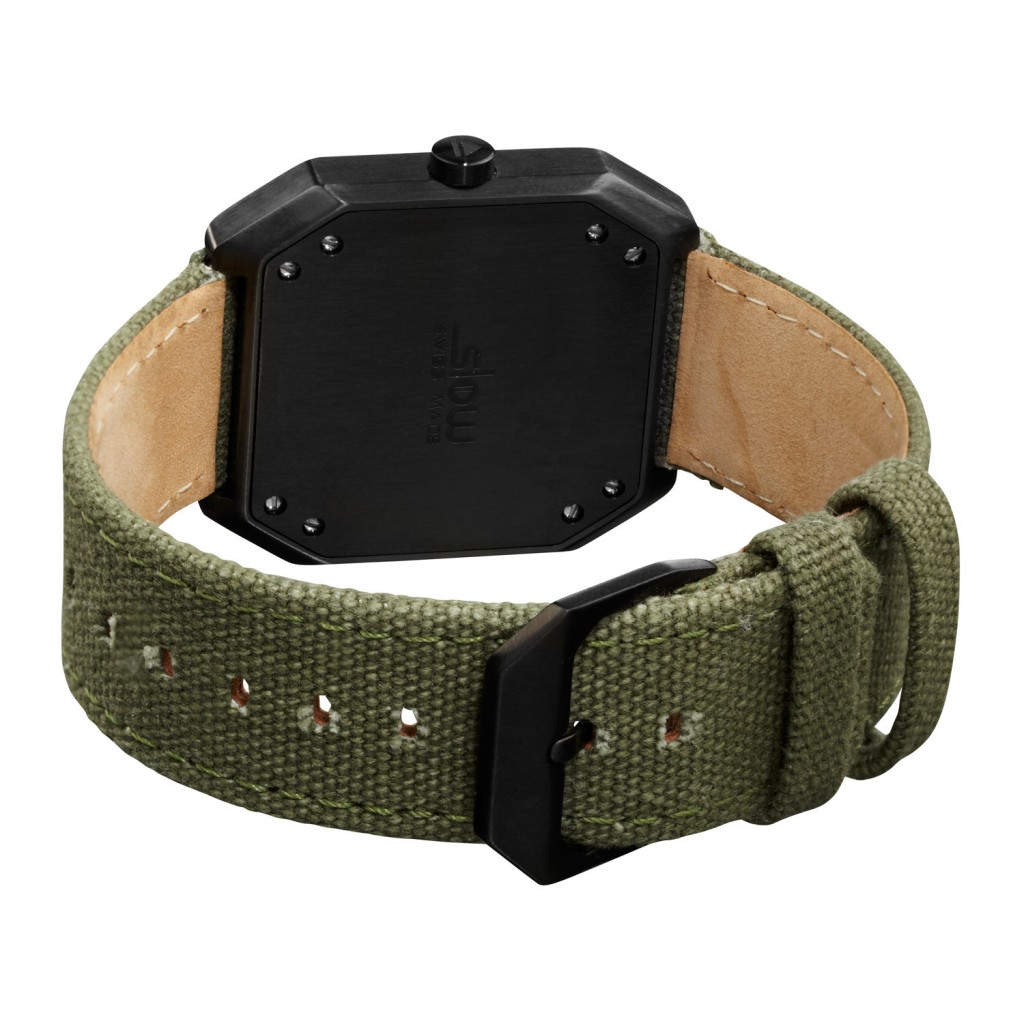 The watch itself is made of durable stainless steel with a raised, extra hardened mineral glass with anti reflective coating. It's scratch resistant and looks great on your wrist. It's also water resistant to 100 meters and the logo is laser etched into the steel back rather than on the front to be a distraction.
There are several options for bands, including canvas, calf leather and metal, and they're light and comfortable to wear. Not bulky like some watches, nor will they slide around on your wrist when you move. You'll always be able to glance at your watch and see the time where it should be.
If you decide you want a different look, you can purchase a new slow watches band and easily swap it out with your current band, giving you endless fashion possibilities! The only drawback I had with the band is that it does run on the small side, so if you have a large wrist, it may be a bit snug.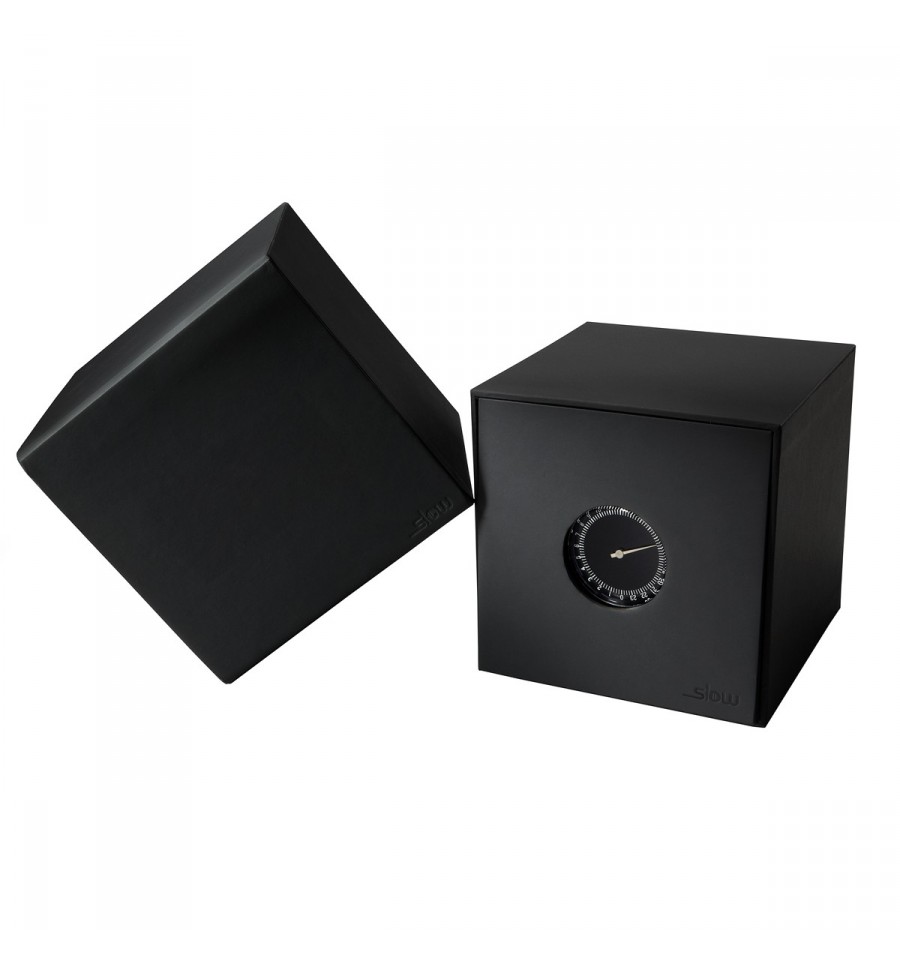 The box that the watch comes in is almost as sleek and style-savvy as the watch. Its sturdy construction and rubberized finish will make you love it, and as a bonus, you can use it as a table clock, which would look awesome in a modern and simply styled room.
Overall, I'm really pleased with the watch and feel like it brings back my zen, and that's always a good thing!
Do you spend your days racing the clock?