Our dino-loving sons are certainly excited about the next evolution in the Jurassic Park series, Jurassic World! The world of dinosaurs has intrigued them from a very early age and the Jurassic Park series brings this fascination to life in big screen adventure fashion that more-than-worth roaring about! That's why we are so thrilled to be on #TeamJurassic and have the privilege to bring you insider information and fun giveaways leading up to the film's opening day on June 12!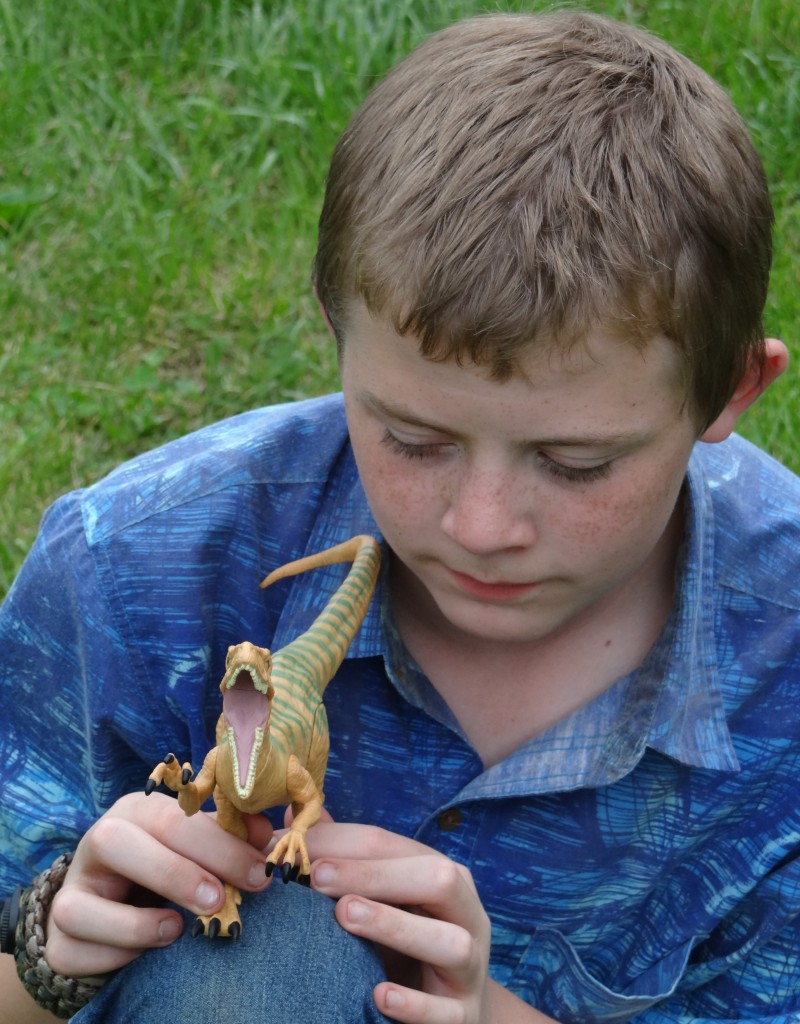 Personally, I'm also excited to see Chris Pratt in this new role!  This fabulous actor is sure to bring a new level of fun to the series we love so much.  Just take a look at the action in the official trailer. After viewing, there's no doubt we'll all be riveted to our seats on this roller-coaster-film ride:
Steven Spielberg returns to executive produce the long-awaited next installment of his groundbreaking Jurassic Park series, Jurassic World. Colin Trevorrow directs the epic action-adventure based on characters created by Michael Crichton. The screenplay is by Rick Jaffa & Amanda Silver and Derek Connolly & Trevorrow, and the story is by Rick Jaffa & Amanda Silver. Frank Marshall and Patrick Crowley join the team as producers.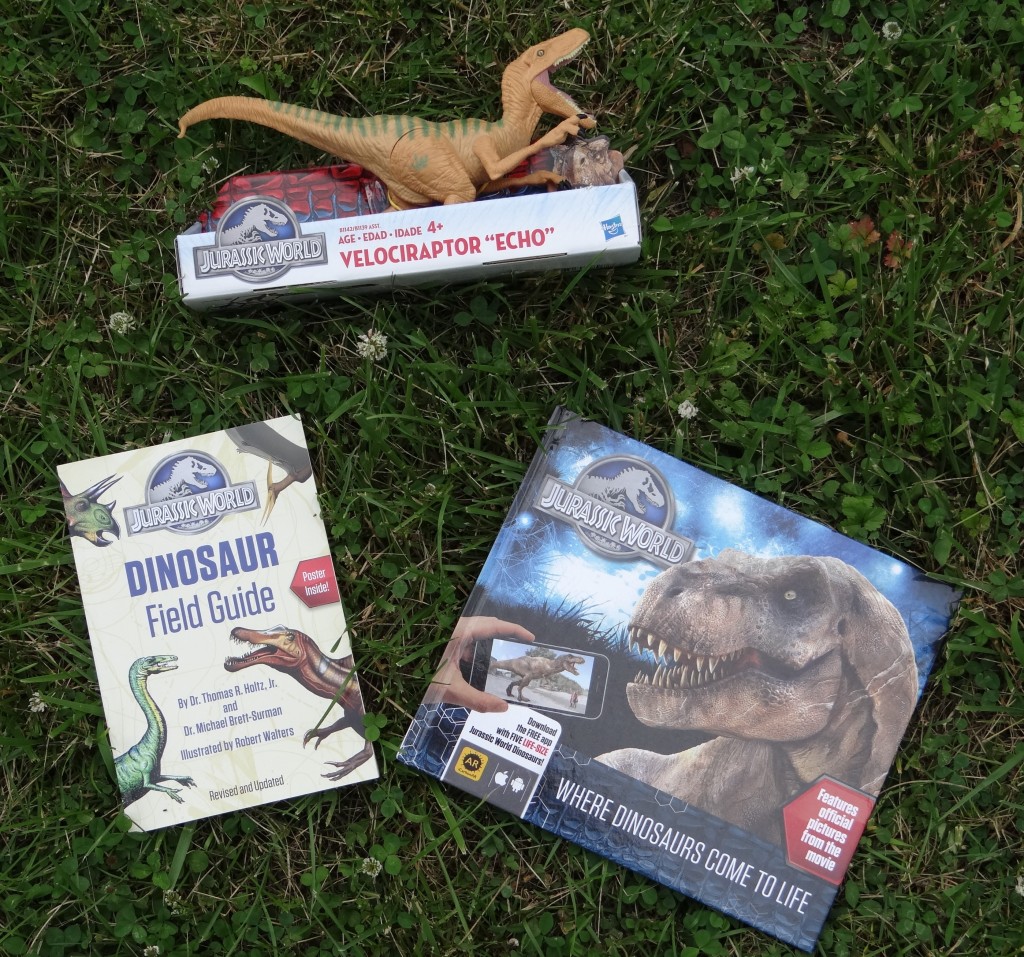 To help celebrate Jurassic World, thanks to our friends at Universal Pictures, Hasbro, Carlton Books, and Random House, we have some very cool Jurassic World toys and books to giveaway!
Jurassic World Velociraptor Figures
Clever as ever, the Jurassic World raptors are masterful hunters on the lookout for prey. The assortment features three of the most popular raptors from the Jurassic World movie, Charlie, Delta, and Echo. The figures each span approximately 12 inches long with articulated arms, legs, and tails. Each sold separately. Available at most major toy retailers nationwide and on HasbroToyShop.com.
Jurassic World: Where Dinosaurs Come to Life (Hardcover)
The official Augmented Reality book to accompany the highly anticipated Jurassic World includes five breathtaking Augmented Reality sequences featuring life-size dinosaurs and a brand-new dual user mode. This book is the perfect purchase for every Jurassic World and dinosaur fan. Plus, a free interactive app brings the action alive . . . right at home!
Jurassic World Dinosaur Field Guide (Paperback)
Written by two noted paleontologists and illustrated in big bold colors, the Jurassic World Dinosaur Field Guide is a kid-friendly nonfiction guide that uses simple text to describe over 100 dinosaurs. Kids will learn tons of awesome facts about the most well-known dinosaurs and some of the newest discoveries.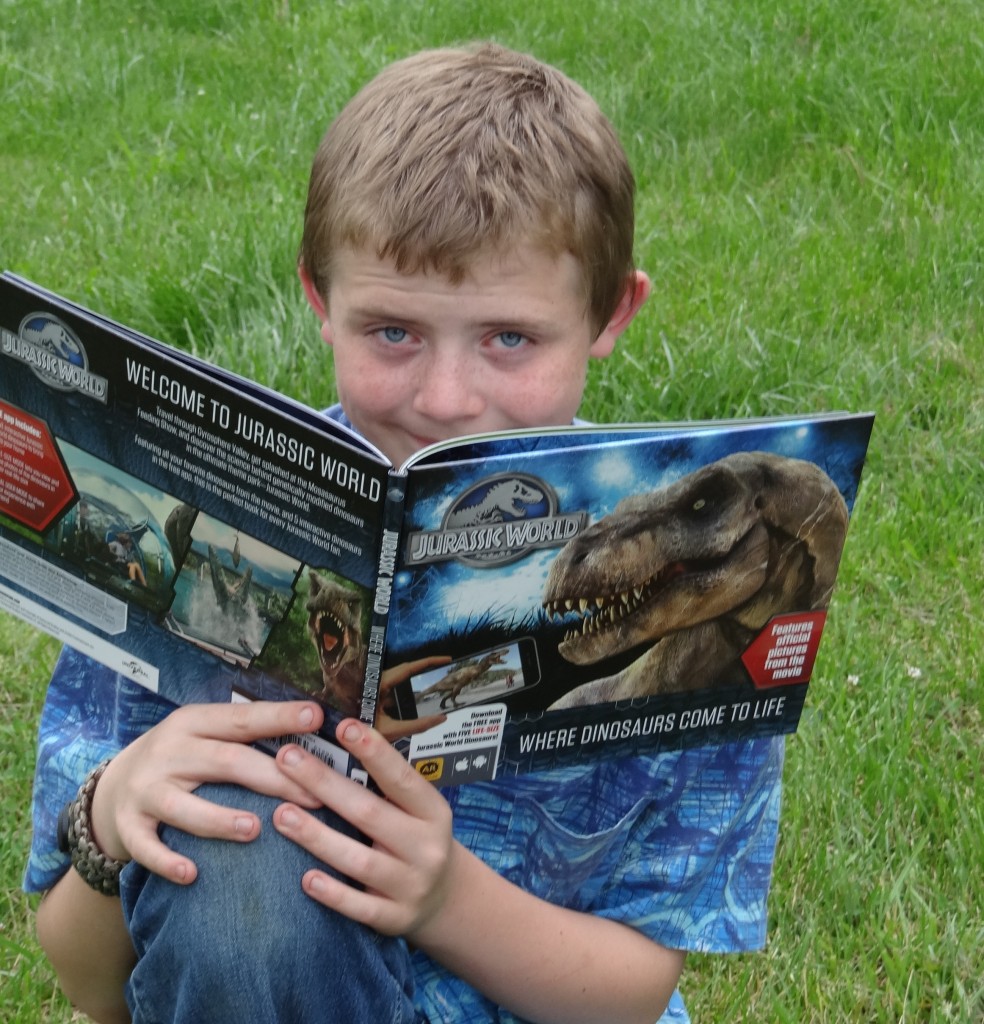 One (1) Rural Mom Reader will receive:
· Jurassic World Velociraptor Figure (styles vary)
· Jurassic World: Where Dinosaurs Come to Life (Hardcover)
· Jurassic World Dinosaur Field Guide (Paperback)
Prize pack value $38.93
Prizing and samples courtesy of Universal Pictures, Hasbro, Carlton Books, and Random House. US Only, 18+
ENTER via the Rafflecopter below: