Finger painting is always oodles of fun and fingerprint painting is certainly the bomb-diggity, too. This creative play post is brought to you by Toy Industry's Genius of Play campaign, but as always, you know we 100 percent believe in encouraging creative play and that all thoughts, opinions and ideas are that of Rural Mom.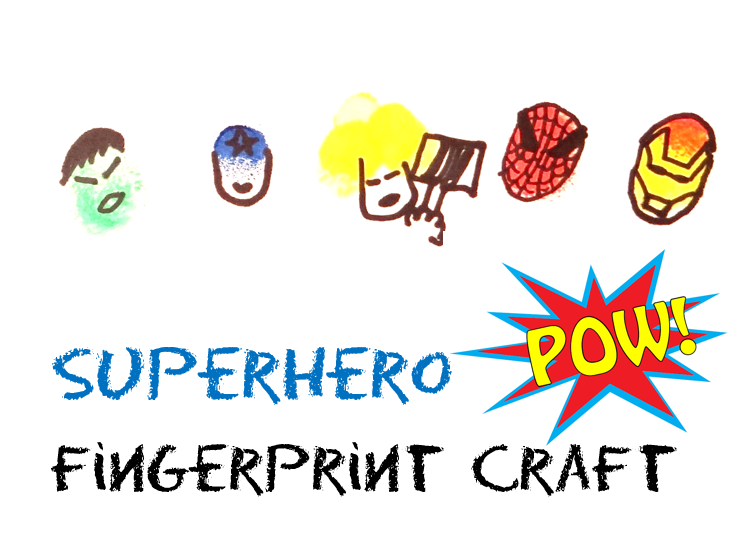 The little oval, circle and half-circle imprints made with fingerprints can lead your imagination to discover all sorts of fun cartoon and comic book characters.  For example, these little smudges right here…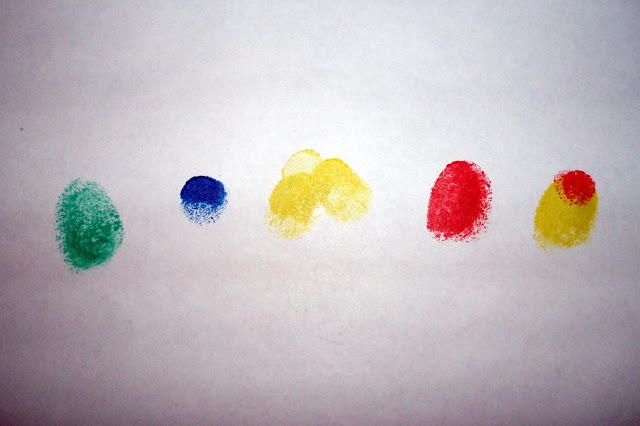 Can quickly morph into an assembly of Avengers: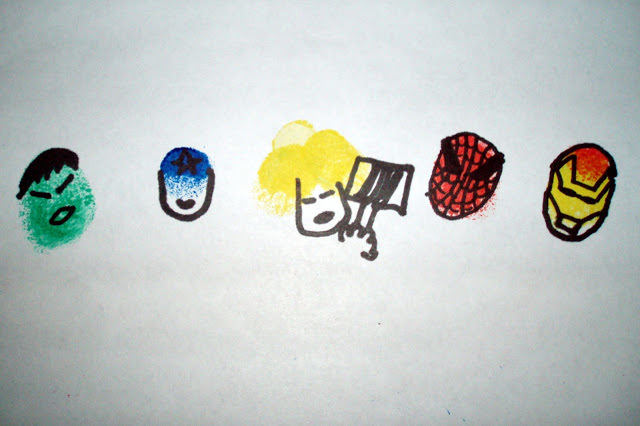 Thor is obviously having a bad hair day… but it's certainly a great creativity-stimulating activity for kids of all ages to see what they can make from simple prints.
Fingerprint crafting is one of my very favorite methods of inspiring creative artistic play with my classrooms when teaching elementary school and a great way to inspire my grand daughter to use simple art skills to let her imagination run free in creating fun scenes.  What is not so easy is roping my pre-teen and teen son into expressing themselves with anything other than a video game.
To entice them to re-visit the finger-painting they enjoyed so much in their youth and to take a try at fingerprint painting, I had to use put my own creative spin on this craft.  The one thing my sons and I have in common is our love of comic books, superheroes and just about all-things-Disney and Star Wars, too.  From this common bond, the superhero fingerprint craft idea was spawned!
To encourage them, I sat down and started stamping a page with my fingerprints (as illustrated above.)  I had a basic vision of the characters I was going to create of Hulk, Captain America, Thor, Spiderman and Iron Man and chose my paint colors accordingly.  Before the paint even dried, the boys were nosing around trying to figure out what I was doing (total mom win!) 
The activity is super easy. The only items you need are a washable ink stamp pad, markers, paper, and water and a towel to wash ink off between stamping. Finger paints may also be used but they will take longer to dry and may be a little harder to draw on with marker.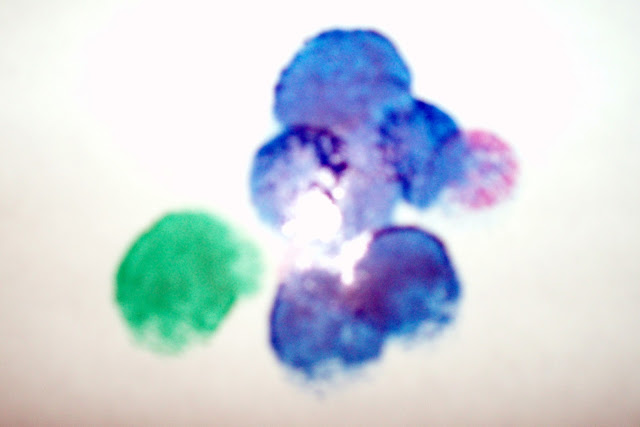 You can think out what shapes you want to make or use random dots then see what shapes your imagination makes of it.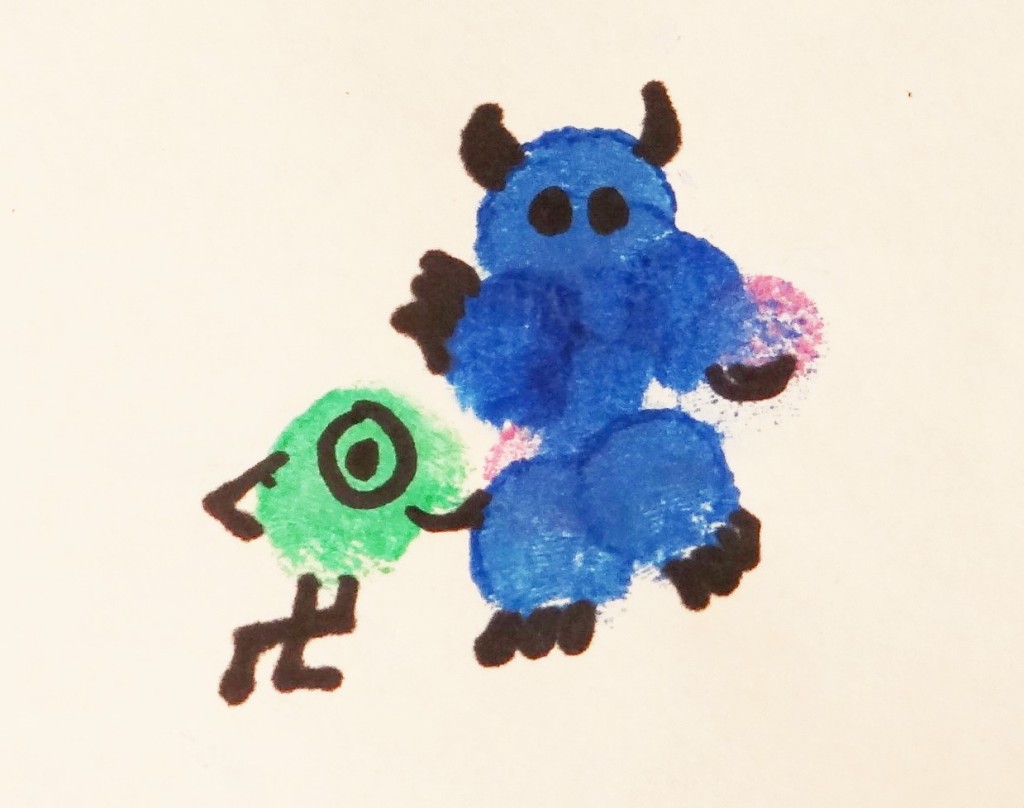 Whatever route or medium you choose. Fingerprint painting is a delightful activity for children from ages toddler to teen, and a lot of fun for adults, too.  According to the Toy Industry Association's The Genius of Play campaign, creative play is directly related to increased levels of intellectual achievement.  From my perspective, creative play also:
creates a fun environment for you to socialize with your children and connect with them regularly
allows children to express themselves in a safe and positive way (especially important with young teens!) 
encourages imaginative thinking which is an important skill in the arts, but also in all aspects of our lives!
allows them to explore their interests and discover new ones
If I had approached my sons and said "We are fingerprint crafting today," I likely would have gotten some blank stares and resistance.  By helping to peak their curiosity first, I allowed them to discover a new interest on their own.  It wasn't long before my oldest son was copying the superhero theme: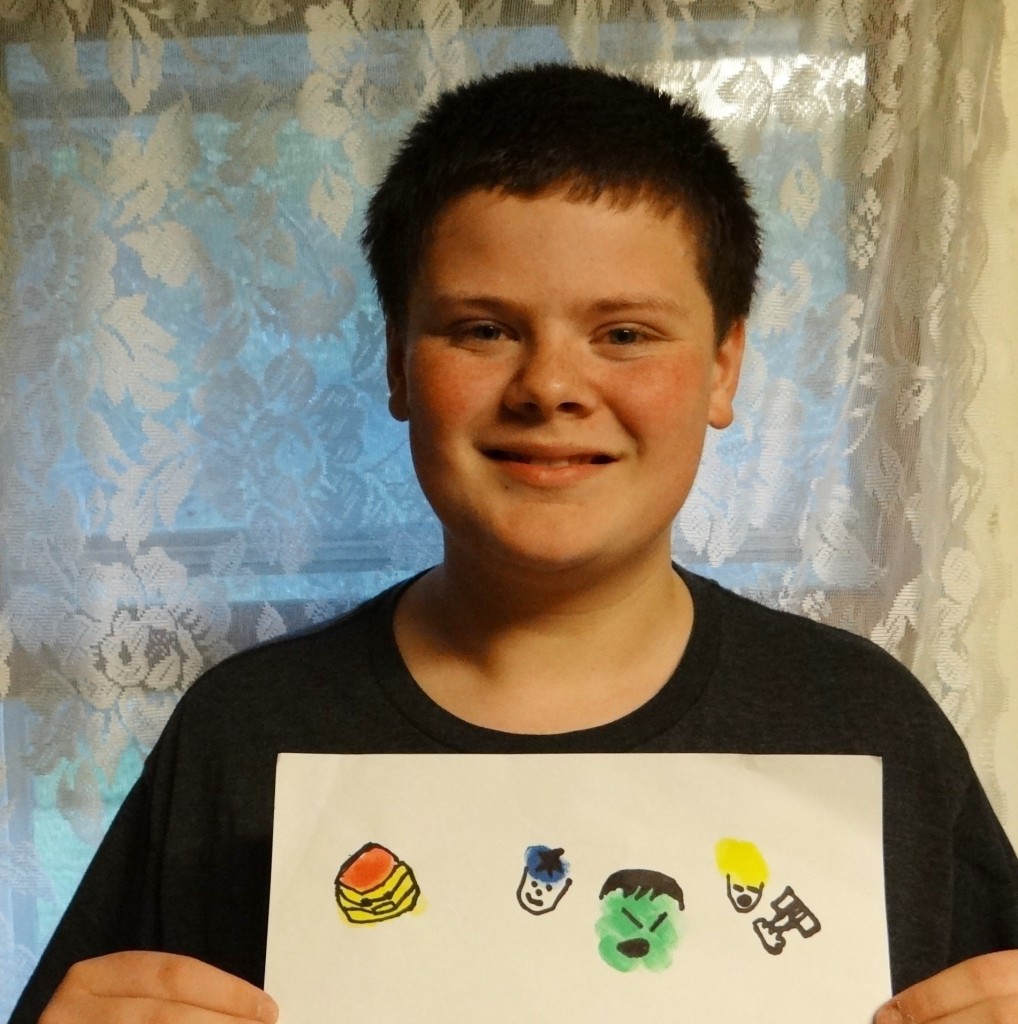 and putting on his best "Hulk" face, too: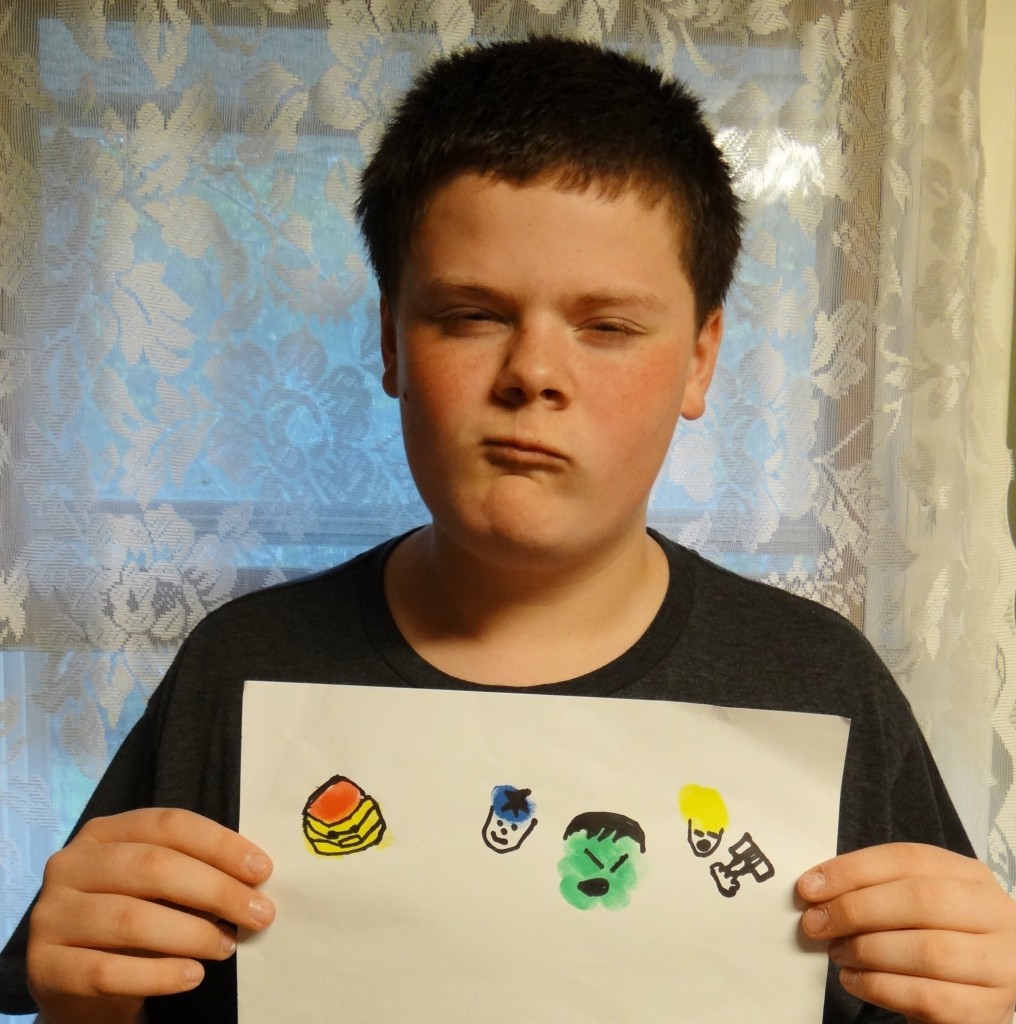 My youngest son decided to get extra expressive and make fingerprint names for all of us, decorating them with various aspects of the person's personality and things he wanted to express like "I love you," which certainly melts this mom's heart! I'm portrayed with "I love you" first, then just me with my groovy glasses, me as a writer and then me as "queen of the our castle!":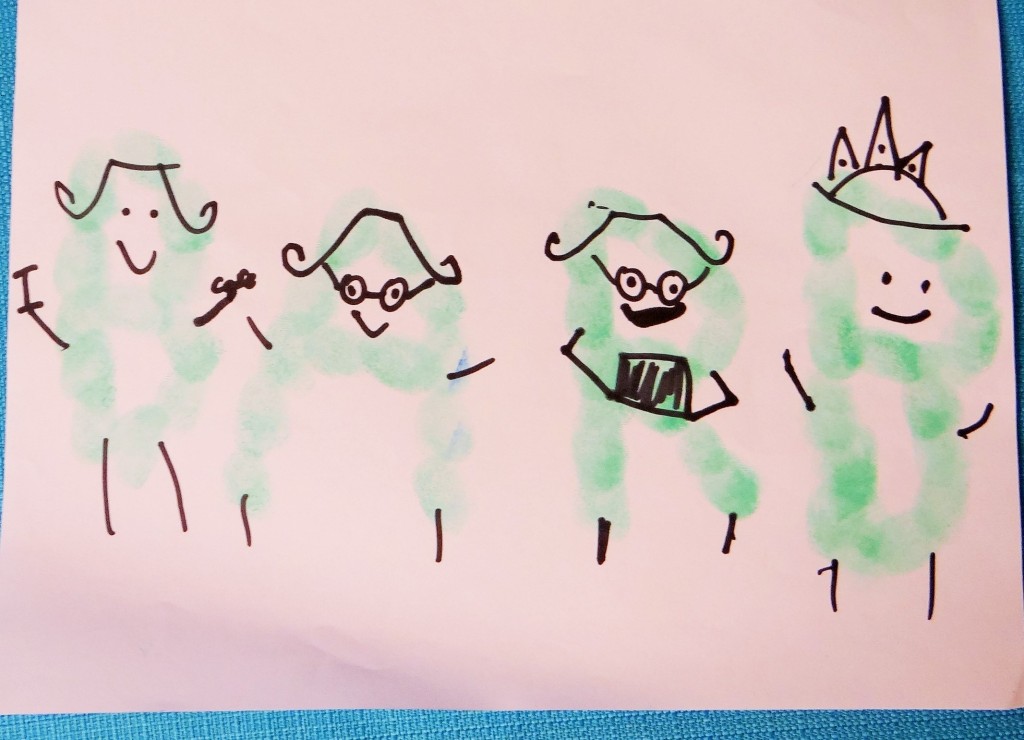 We also brought some more characters and freestyle images to life: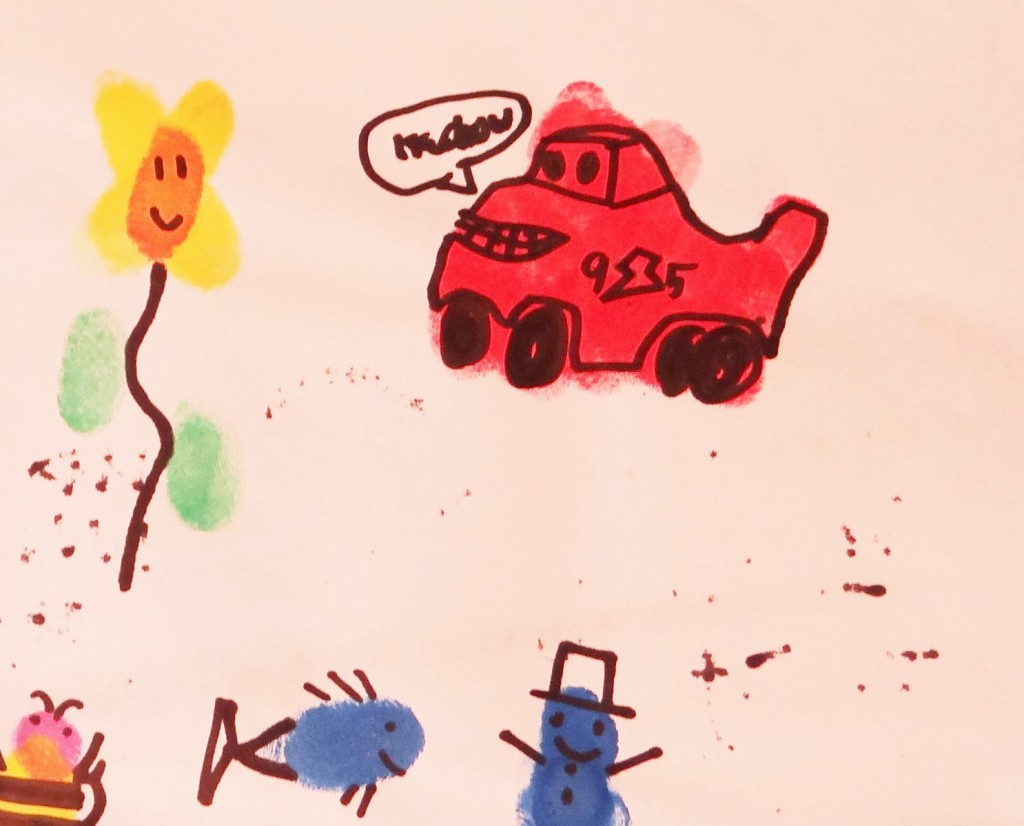 Wherever your imagination takes you, the universe isn't even the limit with fingerprint painting.  When you are done, hang finished paintings on the wall or fridge, gift paintings to loved ones, or even try making fingerprint cards. Grandparents would certainly love to have a fingerprint painted card from their grandchild for Mother's Day or any other day!
What creative play activities do you like to do with your children?  What characters do you think your family would create with fingerprint crafts?