In celebration of the next chapter of the AVENGERS story and the return of super villain Ultron, Pirate's Booty has partnered with Marvel Comics to introduce the limited-edition Marvel Avengers-themed Pirate's Booty Aged White Cheddar, the ultimate snack for comic book fans of all ages! It's just in time to celebrate Free Comic Book Day (May 2!)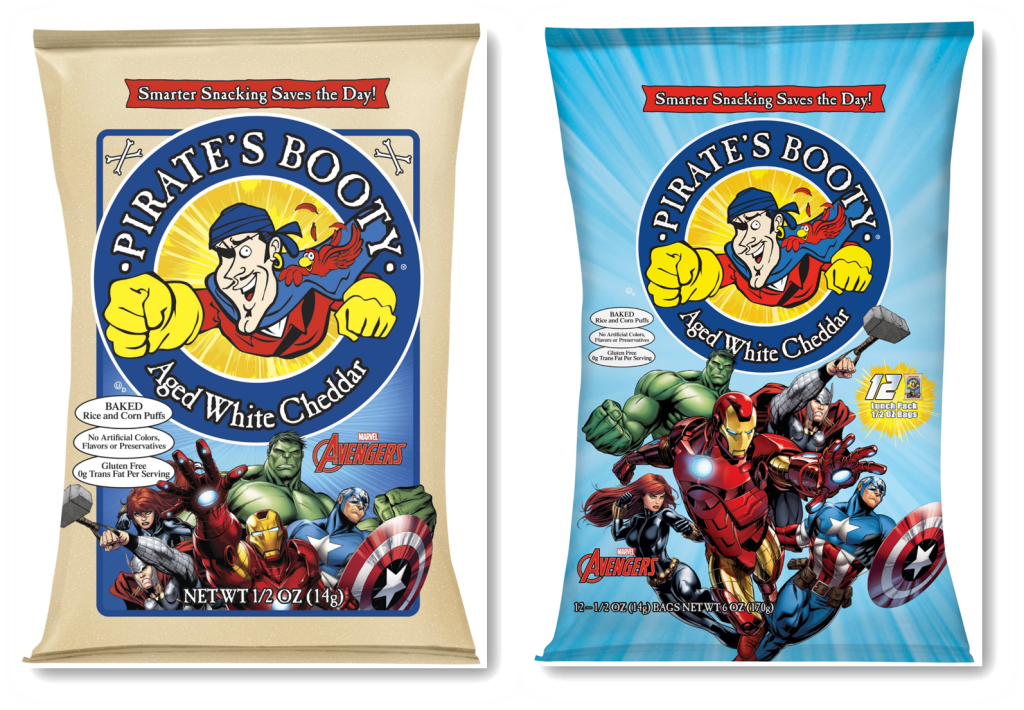 Pirate's Booty Aged White Cheddar snacks are a favorite around our home and when there are Avengers on the package speaking to our inner superhero, it's an even bigger hit!  I love that they are gluten free (so I can enjoy them without issues I have with other snacks) and that they have no trans fat, no artificial colors, flavors or preservatives.
The limited edition Marvel-branded Pirate's Booty snacks with classic (animated) Avengers are available in packs of twelve specially branded 0.5 oz. bags featuring The Pirate and an array of classic Marvel heroes.