It's safe to say I'm not all about high heels and frilly dresses. Not that I don't enjoy getting dressed up for a night on the town or business travel, because I do. However, my daily life is a little too…well, rural…to be walking around in my stilettos with a Cosmopolitan in hand.
Nearly everything I own reflects my country lifestyle, including my footwear. I like work boots that are functional and comfortable, but still stylish. Ones that will take me from garden to town to soccer games and back home to pen the chicken coop up for the night!  I found all this and much more in this terrific pair of boots Lugz sent over for review. They're the Shifter style, and in my 100 percent honest opinion, they are amazing and totally my new favorite pair of boots!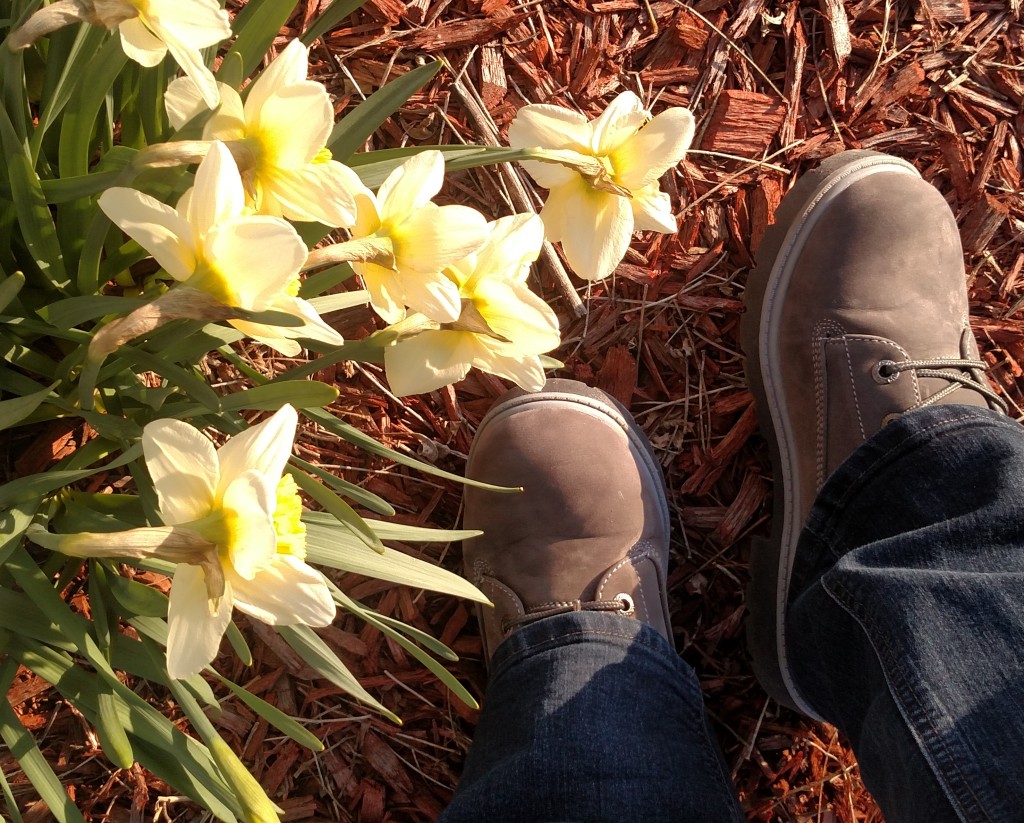 With the lovely soft Charcoal/Gray color and light stitching  the are a great pick-me-up, a perfect transition from Winter to Spring wardrobe. The soles are a nice thickness – not clunky and not too thin, so when the Spring thaw (and Spring mud!) turns the ground to mush, I won't have to worry about slipping and sliding all over my yard in them. They're also not so high that I feel like I'm walking on stilts. I'm sure I'm not the only one who has felt that way wearing boots. At the end of the day you feel like you need a ladder to get out of them!
The best part is that I often forget I'm wearing them. They're very lightweight and have a cushioned insole and padded tongue & collar, so I can go from day to night and never even think about changing my shoes once. They're so comfortable I can wear them all day, and it doesn't matter if I'm hiking or walking through the farmer's market.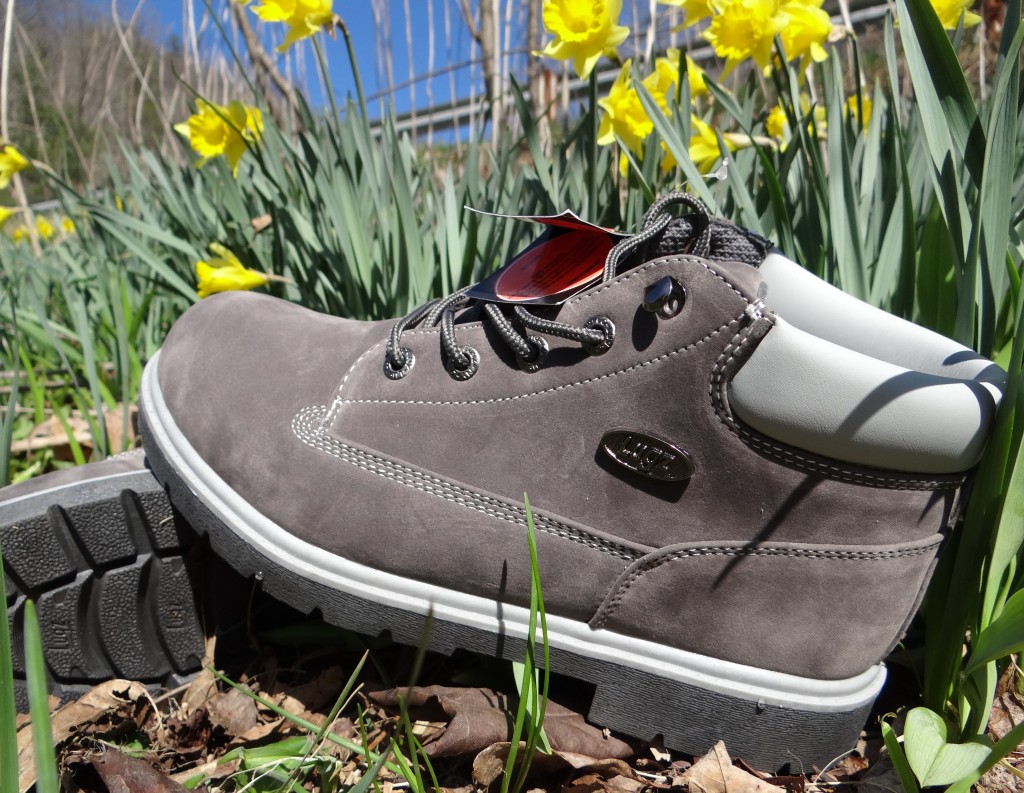 Another fun thing I noticed about Lugz Shifter is, depending upon the lighting, the shoes coincidentally hold true to their namesake and shift a little bit.  It's quite fun to look at them from different angles and I've several people compliment me and ask where I found such a sharp-looking boot with such a lovely color… yet they all say the color just a little bit different all the way from "light gray" to "smoky gray." My all-time favorite, though, is my neighbor's description – she says they are "rain cloud" which is certainly appropriate for Spring!
Lugz has long been a trusted brand when it comes to boots – they offer so many different styles of quality boots for women, men and children. Whether you're looking for something more fashionable, more functional, or a boot that covers both categories like me, you're sure to find it. They also have a great selection of winter boots for those of you that like to shop ahead for the next season. Some are even on sale right now, so be sure to take a look at http://www.lugz.com
And be sure to check out some of the other fabulous Lugz Shifter styles and colors for Spring:
PS: I also love that Lugz offers free ground shipping on orders over $99. Few things annoy me more than finding a great deal on something and the shipping cost being almost as much as the item I want to buy. This pair of boots retails for $59, but you could easily find some other great items on the Lugz site to get you to the free shipping amount. They even have T-shirts! I haven't tried them, but if the quality is anything like my boots, I'm sure they're fabulous!
What do you look for in a great pair of boots?