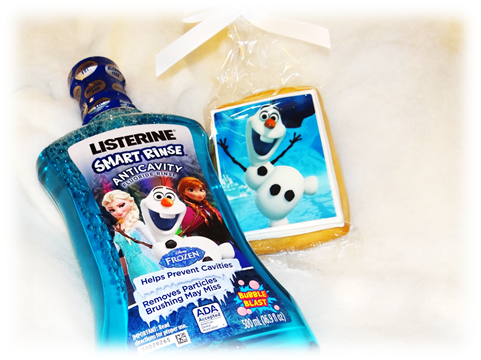 Do you want to build a snowman?  That's a common question around my house since the popular Disney movie "Frozen" first appeared in movie theaters.  Now, thanks to Listerine and Band-Aid, we're adding some Frozen sparkle to our health care routines this holiday season!
We got goodies and gumdrops and presents galore, but while we are enjoying all of the indulgence of the season, it's important to keep up with our health care needs, too, particularly for the little ones who will be sure to have lots of sugar plum dreams and treats!
Helping our kids stay healthy is always easier with friends, which is why products like the new Frozen-themed LISTERINE® Brand Smart Rinse and BAND-AID® Brand Adhesive Bandages are super fun to have to help with holiday dental health and taking care of unexpected boo-boo's.  If your kids are anything like my kids, they are simply in love with the award-winning Disney movie FROZEN and ga-ga over everything and anything to do with the film.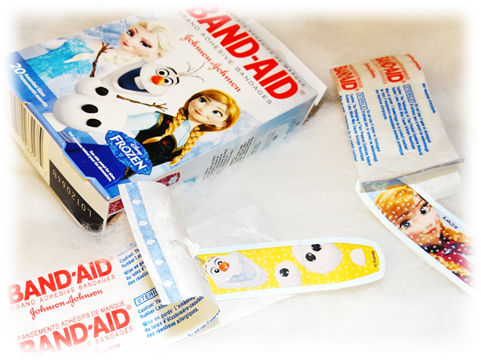 Kids will race to brush when friends like Olaf, Ana and Elsa are await them for their daily oral hygiene routines.  All those sugary, sticky holiday treats will need the extra help they can get! Listerine Smart Rinse Anticavity Fluoride Rinse is a post-brush mouthwash designed for children ages 6-12 to help clean the mouth beyond brushing and provide extra cavity protection.
The new Band-Aid Brand Adhesive Bandages featuring Disney's "Frozen" will help you cover up cuts and scrapes with ease while quickly coaxing a smile from your child when they see their favorite characters on the bandage- Elsa, Anna, Olaf, Kristoff and Sven.  These friendly characters help transform moments of hurt into moments of caring as your child has the familiar comfort of their movie friends.  There's simply something about a cute bandage design that takes all your troubles away quickly.  The tough part is not finding reasons to wear one!
Both the Listerine Smart Rinse and Band-Aid Brand Adhesive Bandages also make great last minute stocking-stuffers, too.  You can find them at local drugstores, general retailers and on Amazon.