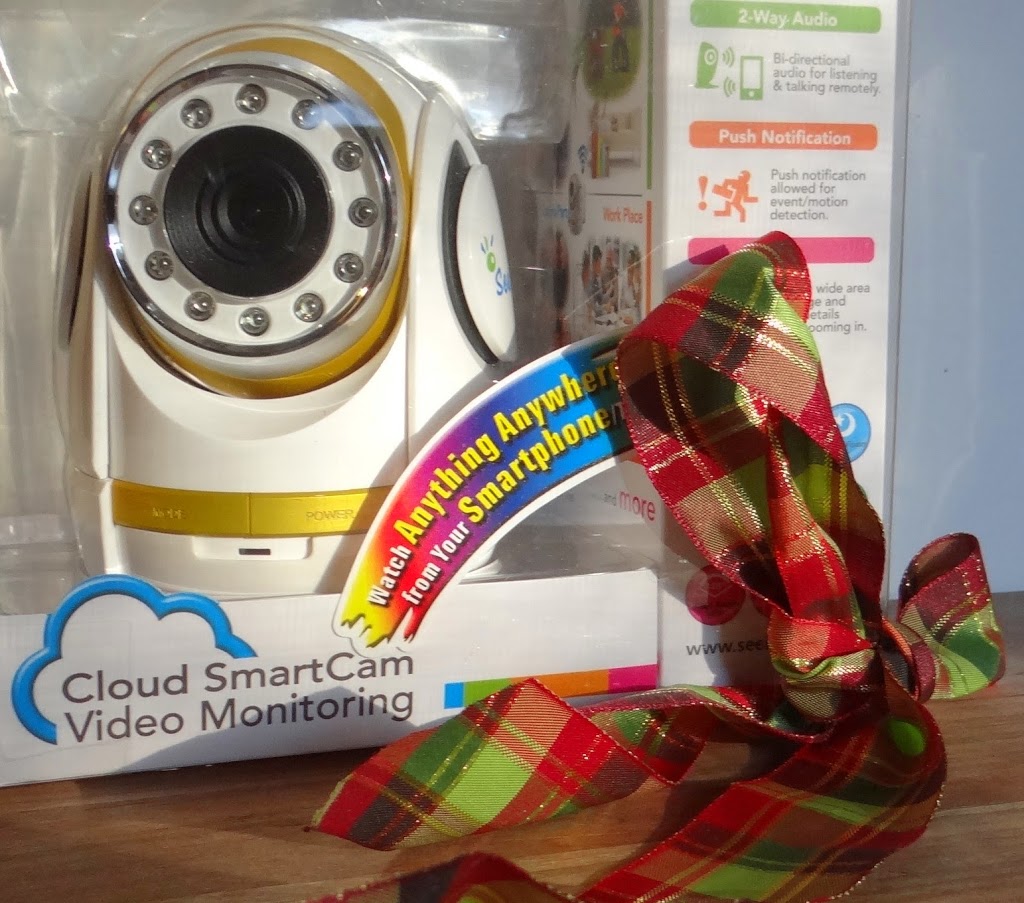 We're so lucky to have the options we do now in home security. For most of us, a simple set of cameras is all we need, rather than needing a professional installer coming out to the house and then paying a monthly fee. I was given the opportunity to review the See.ing SmartCam, and I'm excited to share my thoughts with you. This really is a great product.
First, there are 3 options of See.ing to choose from, but all have some of the same attributes – they're stylish and Robust, fully wireless, easy to set up, capable of night vision, and have cloud/SD card storage. It's also compatible with both Android and iOS, so you can see what's going on at your home through the HD video monitor with an app even if you're hundreds of miles away.

The DXG105 is the most basic model, but basic is a strong understatement. The camera features 720p recording/WVGA streaming, 128° wide angle & 10x digital zoom, Motion detection & real-time push notification and two way audio. Basically, you can be at work, and click the app on your phone to see what's going on in your home. The DXG109 is a slight upgrade and has a more streamlined tower design. The DXG 110 does all the same things as the other two versions, but adds a 360 degree pan angle, 90 degree tilt angle to the mix so you can see a little bit more.
There are lots of ways that the See.ing SmartCam can make your life easier, and security is only one of them. It's not just for security purposes either. You could use it as a nanny cam when the babysitter is there, to see if the cat or dog has knocked over something that might be a hazard when you come home, or for a myriad of other things. People who work from home can put it in the playroom so they can see what's going on in there while they are getting things done around the house, or it can be used as a baby monitor while you're outside doing yard work (or, unfortunately in some parts of the country, shoveling snow).
Just about every home could use one of these, and since you own the equipment, there is no monitoring charges or monthly fees. You set it up where and when you want or need it, and the See.ing SmartCam will do the rest! It would make a great holiday gift as well – there is no greater gift than peace of mind.
Do you have a home security system? What would you use the See.ing SmartCam for?
The DXG See.ing SmartCam is one of the amazing holiday gift ideas that made our Great Gifts for Mom and Dad Holiday Guide list, be sure to check out the entire selection at:  https://www.ruralmom.com/2014/11/great-gifts-for-mom-dad-rural-mom-2014.html