My daughters love it when I make them smoothies.  No matter the season, they are always up for the cool, nutritious drinks I prepare them. Only trouble is, sometimes I'm not inclined to clean up our big blender for just two smoothies. And if I make a batch ahead of time, the consistency is off by the time they ask for another smoothie. That's why I was so excited when I was approached by Tribest, who asked if they could send me a free Mason jar personal blender set to try and share my thoughts here with you. All opinions are my own.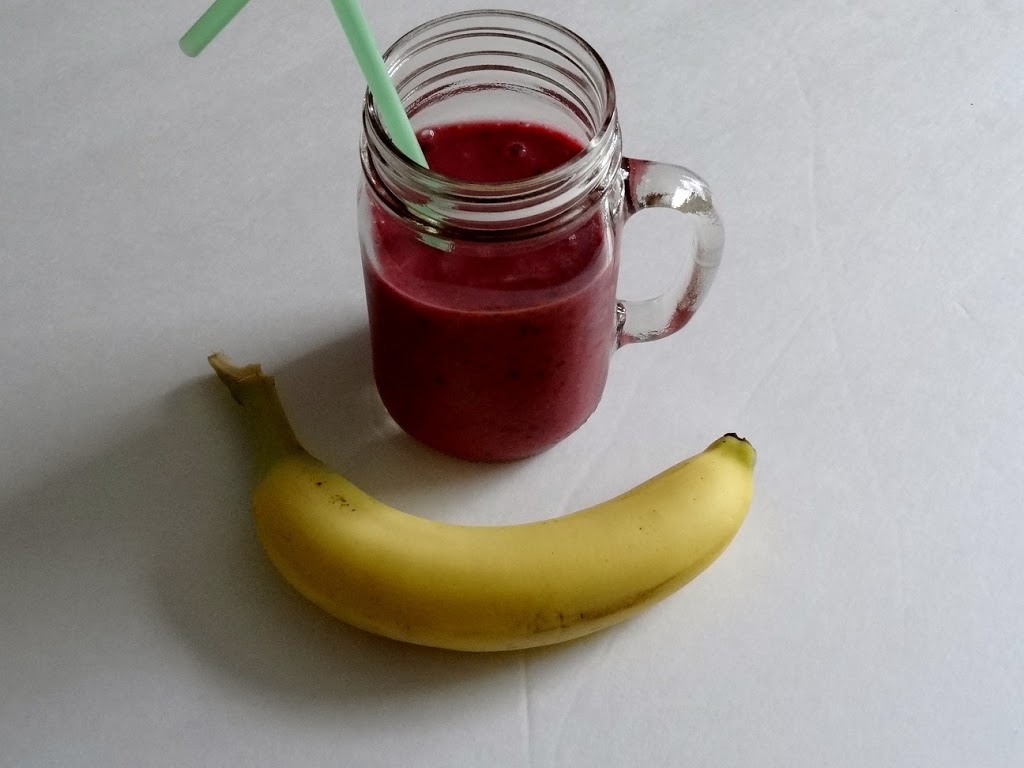 Making this delicious and nutritious Berry, Berry Banana smoothie was a breeze with the Tribest personal blender. My daughters were excited to give it a try too, so I had them watch me the first time.
First we chose which blending and serving cups we wanted to use from the 20 piece Mason jar set we received. This deluxe blender and grinder set includes everything you need to blend, grind, take and make all sorts of drinks and dishes.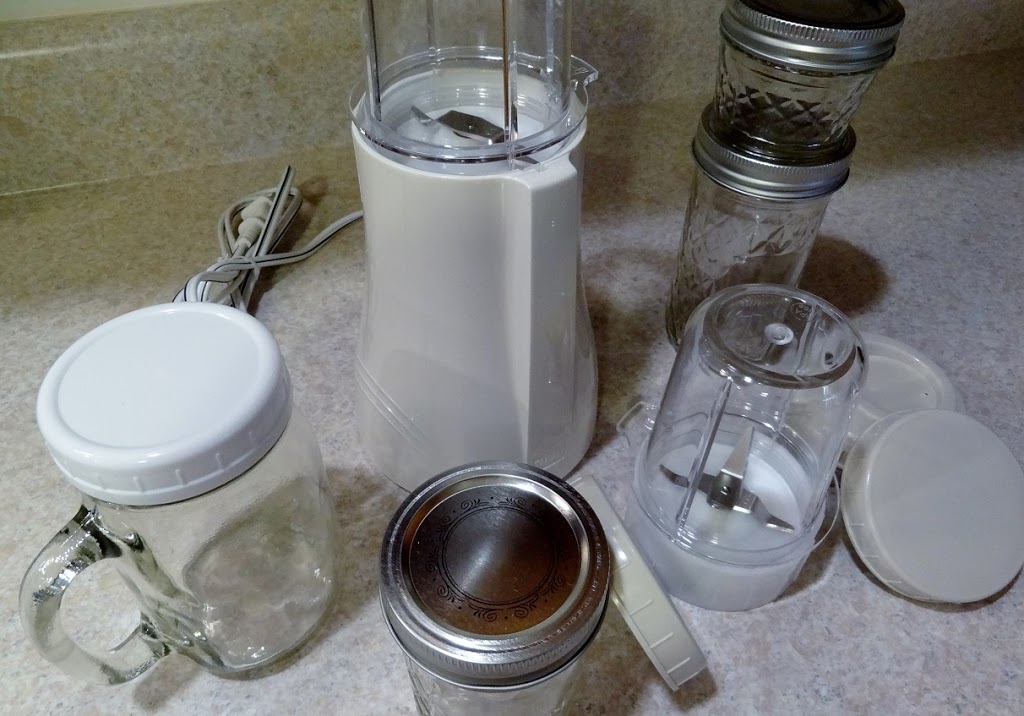 After washing our needed supplies, we filled the large blending cup with our smoothie ingredients.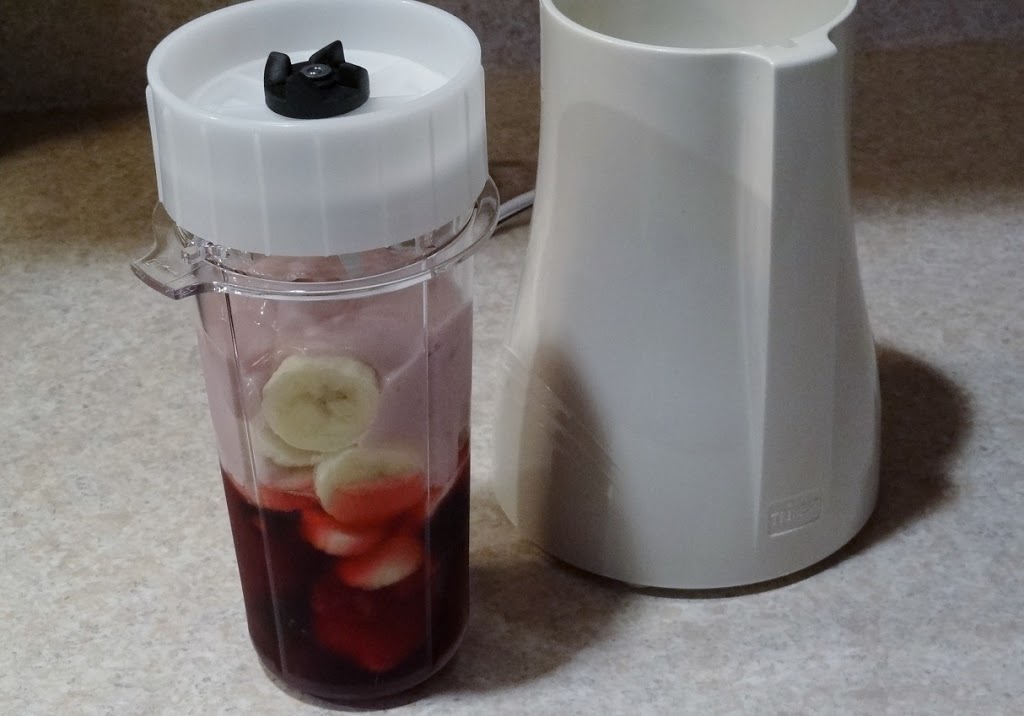 Then we locked the blending cup in place.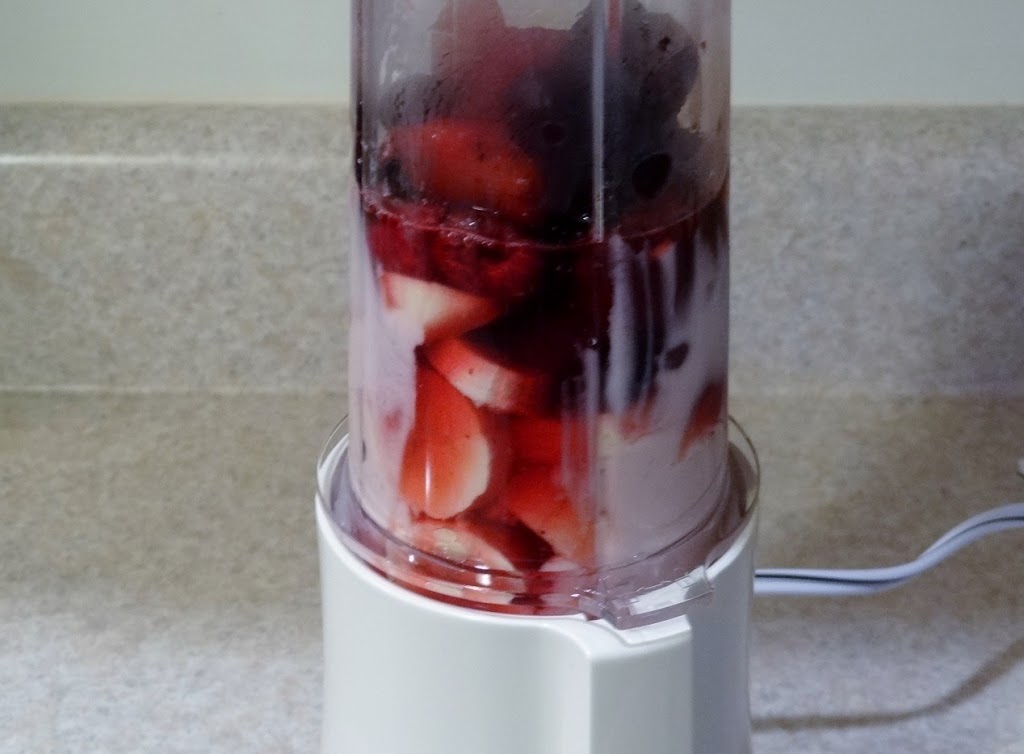 Then we simply pushed down on the blending cup to pulse and blend our ingredients. 

In less than a minute, we had personalized smoothies to enjoy.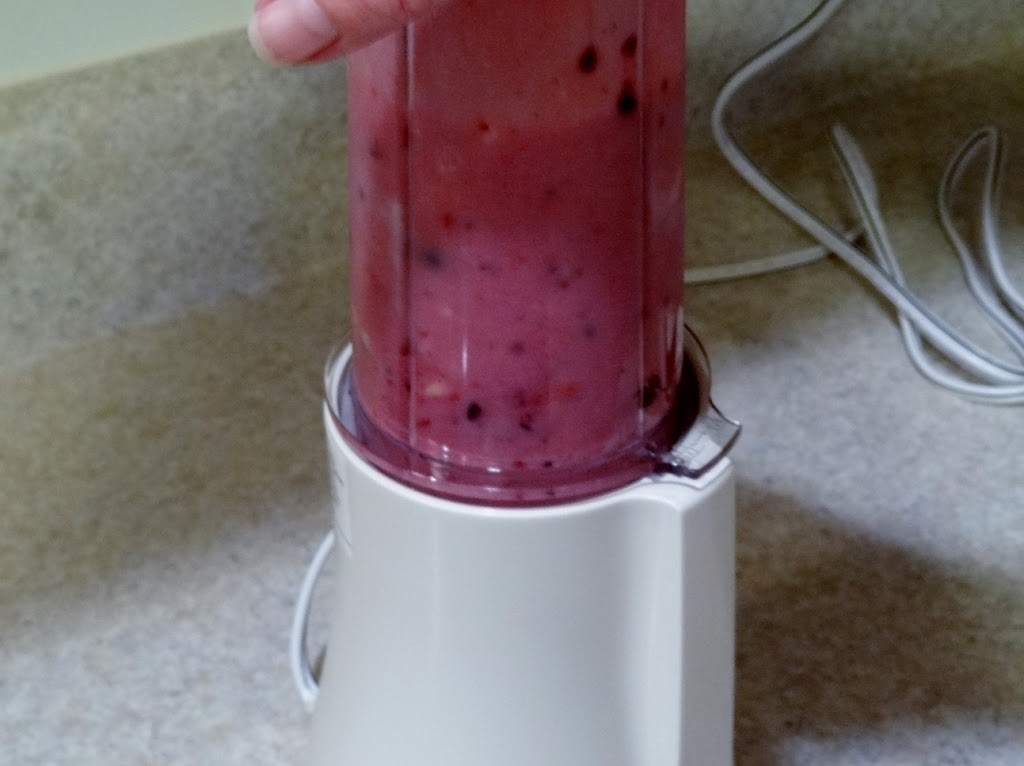 One of the great features about the Tribest personal blender, is you can make and take drinks with ease by putting the commuter lid right on the blending cup.
Another great feature is the easy-peasy clean up! I had the whole set cleaned and put away in record time.  
We love the Tribest Mason jar personal blender- grinder set and think you will too. The 200 watt motor blends or grinds all your favorite ingredients easily including ice, frozen fruits, veggies, grains, nuts and more.  
With its ease of use and safety features like the blending and grinding blades being completely enclosed and the slim grip motor body, I was able to confidently allow both my daughters to use this personal blender for a quick smoothie anytime they want one, which scored me some cool Mom points!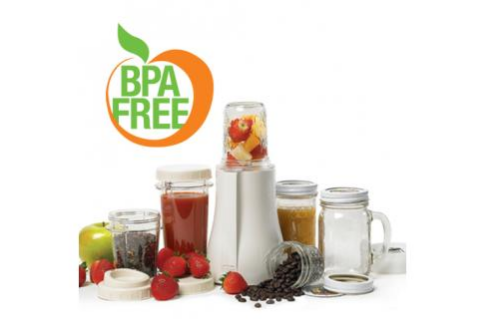 You can learn more about all the Tribest Personal Blendersets by visiting their website and following them on Facebook and Twitter. 
 Please share in comments: What is your favorite type of smoothie to make?