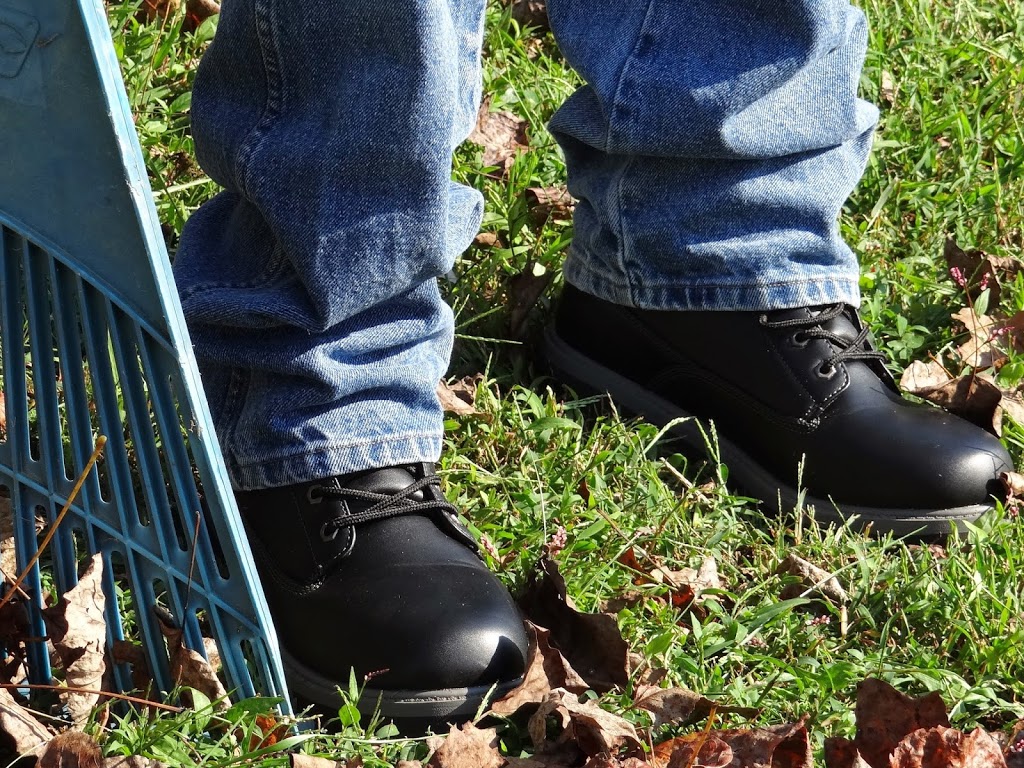 Comfort is at the top of my fall fashion must-have requirements for boots, followed closely by style selection.
Thanks to LUGZ, I've now discovered you simply do not have to sacrifice comfort and quality for fashion!
When it comes to fall fashion, seriously, there nothing sexier to me than seeing my man in a pair of faded denim jeans and a great pair of work boots!  I love the simplicity of every day fashions that not only look great but rank high on comfort and performance, too.  Which is why LUGZ are on the top of my fall fashionista must-have list!
Of course the fact that my guy is cleaning up the yard, making our home an enjoyable space to hang out in is totally attractive, too.  Even more so, when you know he has great pair of fashionable boots with support cushion making all of his hard-working steps happy ones!

The LUGZ Empire Hi WR (black/charcoal) has a Flexa-stride memory foam sock liner that my husband describes as having the feel of walking in a cozy, comfy pair of house slippers.  The extra heel support keeps his feet from getting fatigued no matter how big the clean-up job.
This particular style of LUGZ also has a water-resistant upper which comes in handy for farm chores and raking leaves, a padded tongue and collar for extra comfort, and slip-resistant sole which is a must-have safety feature when performing everyday home and farm tasks.
What I love most about the LUGZ Empire Hi WR boot is how stylish they are in a simplistic way.  The clean lines, contrasting over-stitch, attractive hardware and overall stream-lined classic look transitions easily from yard work to errands in town to a casual date night!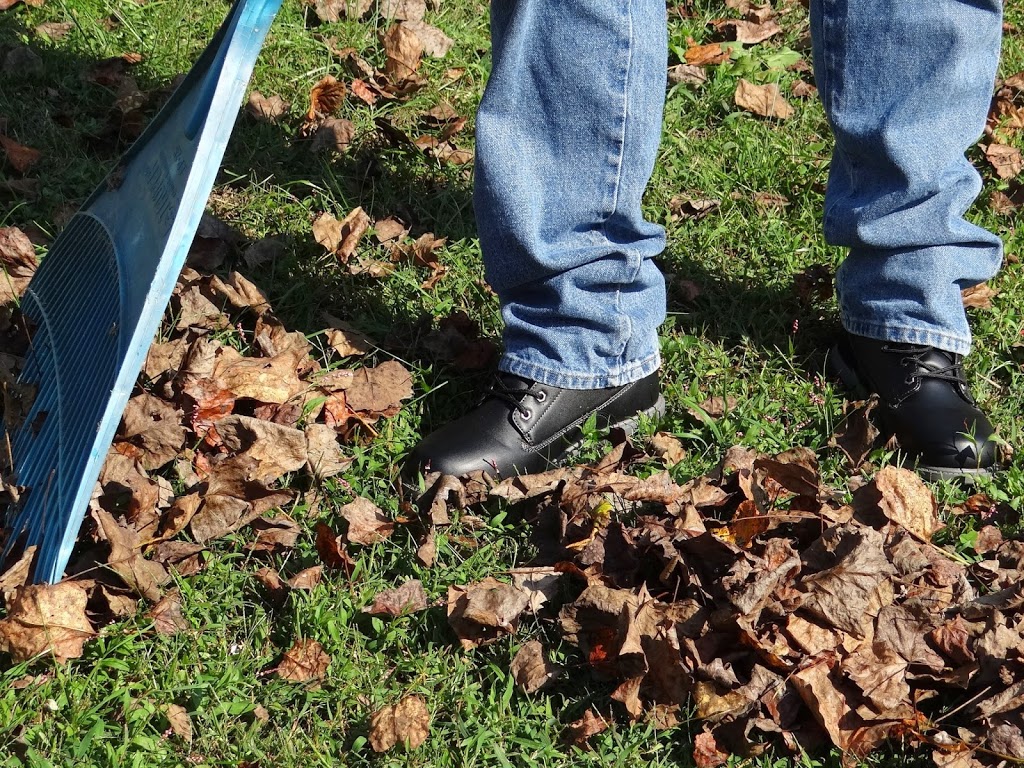 LUGZ has a fabulous array of fall fashion boots for men, women, and children in colors and styles to suit every fashion sensibility.  From sheepskin lined booties to quilted snow-bunny styles, you'll find the same commonalities with every selection = Comfort, Durability and Quality Construction.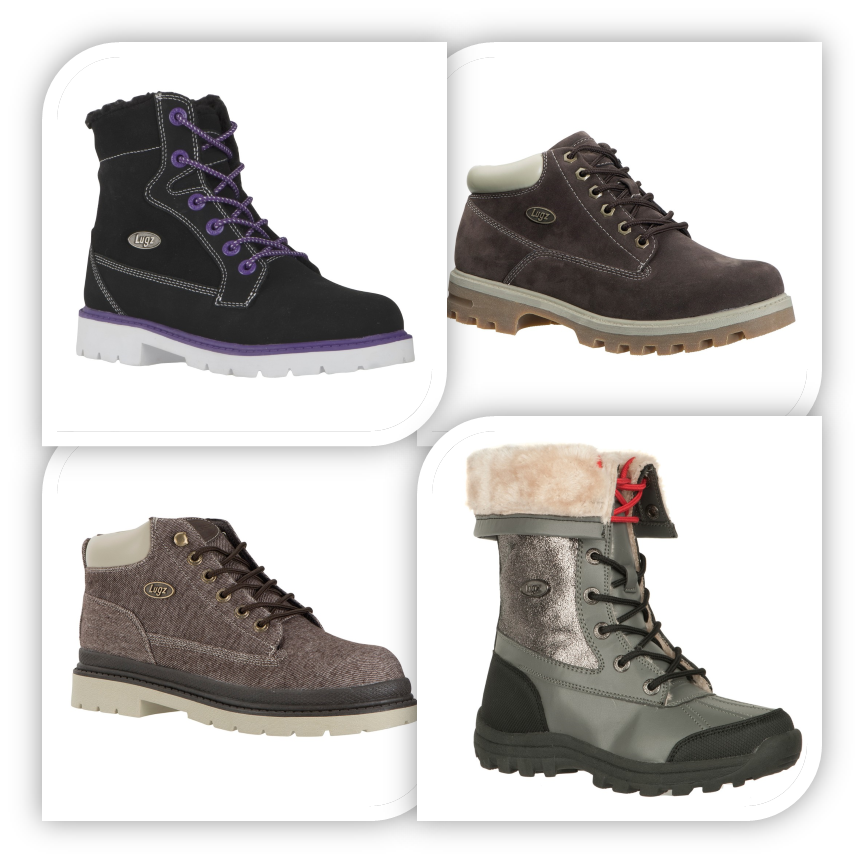 Pictured top row:  LUGZ Brigade Fold Women's Black/Pitch Purple and Empire WR Men's Chocolate/Cream/Gum
Pictured bottom row:  Drifter Denim Men's Chocolate/Cream and Tambora Spark Charcoal//Cream/Koi
In all honesty, it's hard to find any reason not to fall in love with LUGZ boot fashions.  The only thing my husband and found difficult was figuring out how to narrow down our selection to just one pair! LUGZ is now taken up a permanent spot in our preferred shoe wear choices.
Be sure to check out all the LUGZ boot styles at and add a little comfort to your fall fashion!