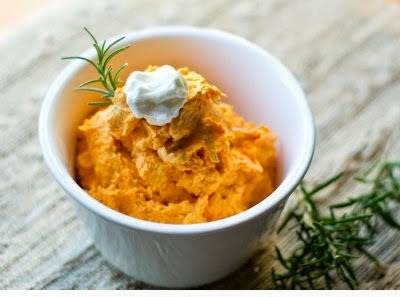 Temperatures have drops and the first bursts of fall colors are cascading along the hillsides, autumn has definitely arrived in the Appalachian region.  Root vegetables, ginger, pumpkins – as farmer's markets fill with fall produce, comfort foods tend to be top-of-mind to fuel up for the cold days and nights ahead.
Allen Dikker, the owner and creator of the all-potato concept restaurant, Potatopia, is well versed in comfort foods, and has created a few easy fall potato dishes to share with Rural Mom readers.  Each one will help you make the transition into the season an enjoyable one!
Allen Dikker of Potatopia's Better-for-You, Pumpkin Mashed Potatoes
Servings: 4
Prep Time: 15 mins
Ingredients:
1   pound medium baking potatoes, peeled and quartered
2   cloves garlic, peeled
1   cup canned pumpkin
2   tablespoons reduced-fat cream cheese
1   tablespoon butter or tub-style vegetable oil spread
1/8 teaspoon cinnamon
1/8 teaspoon nutmeg
1/4 cup fat-free milk
Directions:
1. In a covered large saucepan, cook potatoes and garlic in enough boiling water to cover for 20 to 25 minutes or until potatoes are tender; drain. Mash with a potato masher or beat with an electric mixer on low speed until nearly smooth. Beat in canned pumpkin, cream cheese, butter, 1/4 teaspoon salt, cinnamon, nutmeg and 1/4 teaspoon ground black pepper. Gradually add milk, beating until light and fluffy. Return to saucepan; heat through.
2. If desired, spoon mashed potatoes into Miniature Pumpkin Bowls and garnish with sage leaves. Makes 4 servings (3/4 cup each)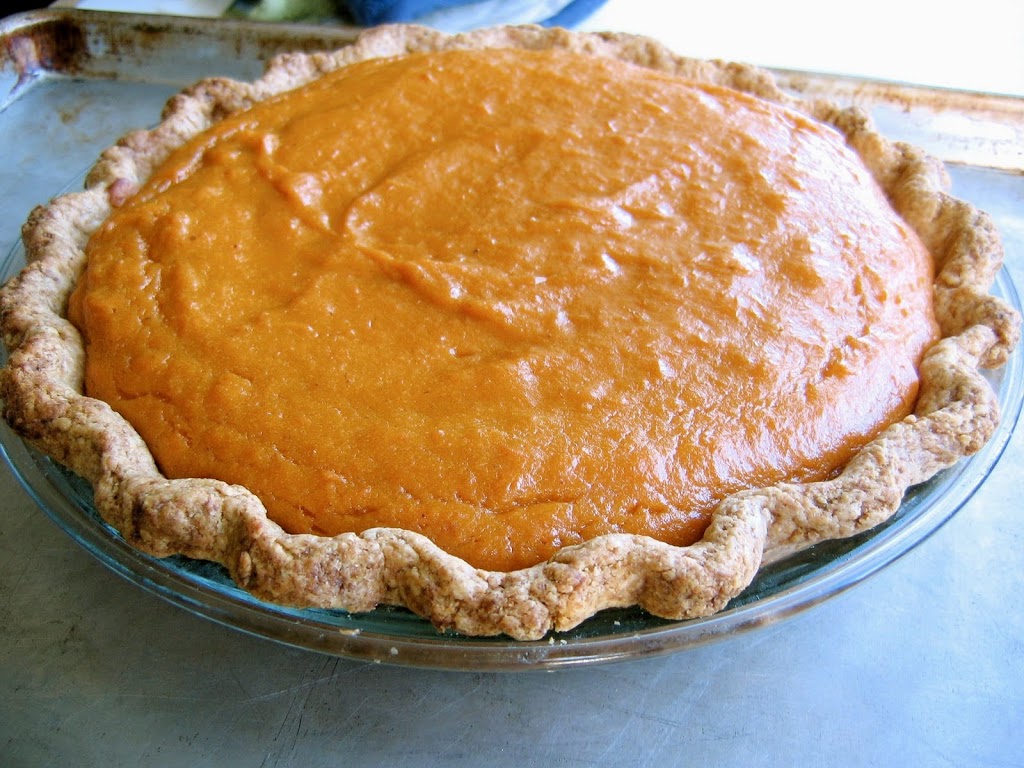 Allen Dikker of Potatopia's Sweet Potato Custard Pie
Servings: 8
Prep Time/Cook Time: 1 hour
Ingredients:
1 cup mashed, cooked sweet potato
1-1/2 cups sugar
1-2/3 cups milk
3 eggs
1/2 teaspoon salt
1/8 teaspoon ground ginger
1 teaspoon grated fresh orange rind
1 unbaked 9-inch pastry shell
Directions:
Preheat oven to 350 degrees F. Mix sugar, milk, eggs, salt, ginger, and orange rind into cooked sweet potato. Turn into unbaked pastry shell and bake for 1 hour or until knife inserted in center comes out clean. (If desired, serve warm with 1 cup of heavy cream whipped with 1/4 cup brandy.)