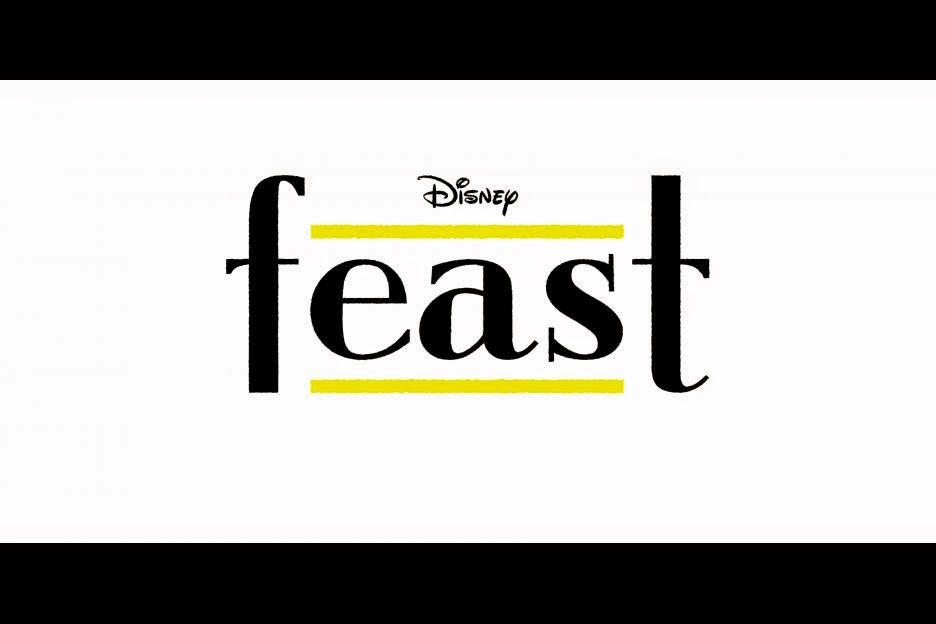 If you video taped 1 second of your life each day for a year, what would your 6 minute film look like?  Director Patrick Osborne decided to find out and started filming 1 second of video each day for three core areas of his life: regular life, at work and food!  This practice inspired him to present the idea for the movie short FEAST that will be featured along with Walt Disney Animation's BIG HERO 6 film (in theaters Nov. 7)
"The concept of just having a six minute version of that year is pretty neat," said Osborne.  "You start to pay more attention to what you are doing every day because you want something that's worth it."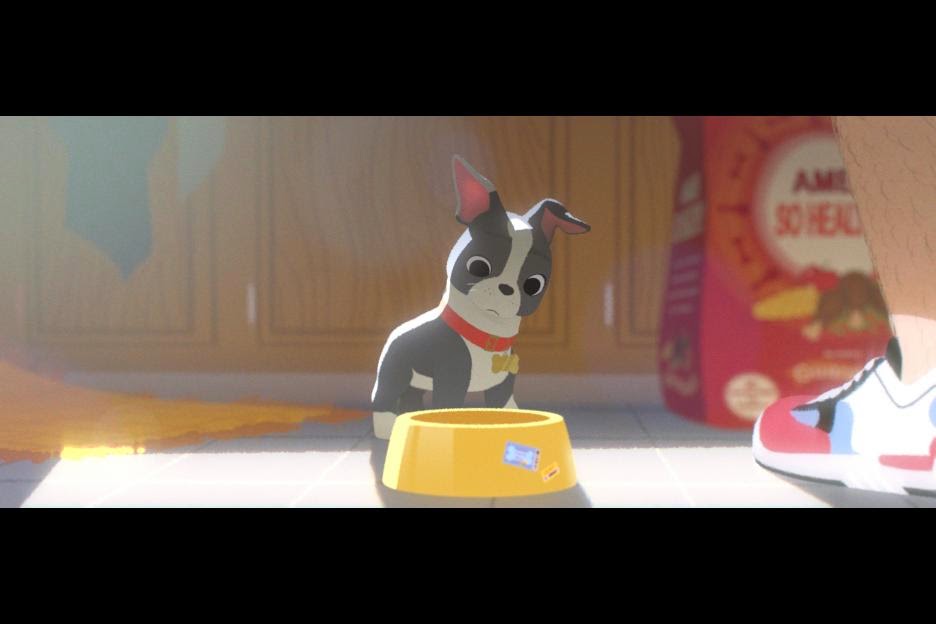 With FEAST, the audience will see a few seconds per day over the course of years from the point of view of the main character, Winston, a lovable, playful, soulful animated dog.
Though Osborne has had Dashunds all his life, he felt like there were too many wiener dogs in animation already and wanted a different style.  A two-tone dog was needed to help convey movement in the animated film and the role went to the Terrier breed.  Terriers were brought in to study how they act in a real life setting and that same energy is then translated to the animated film.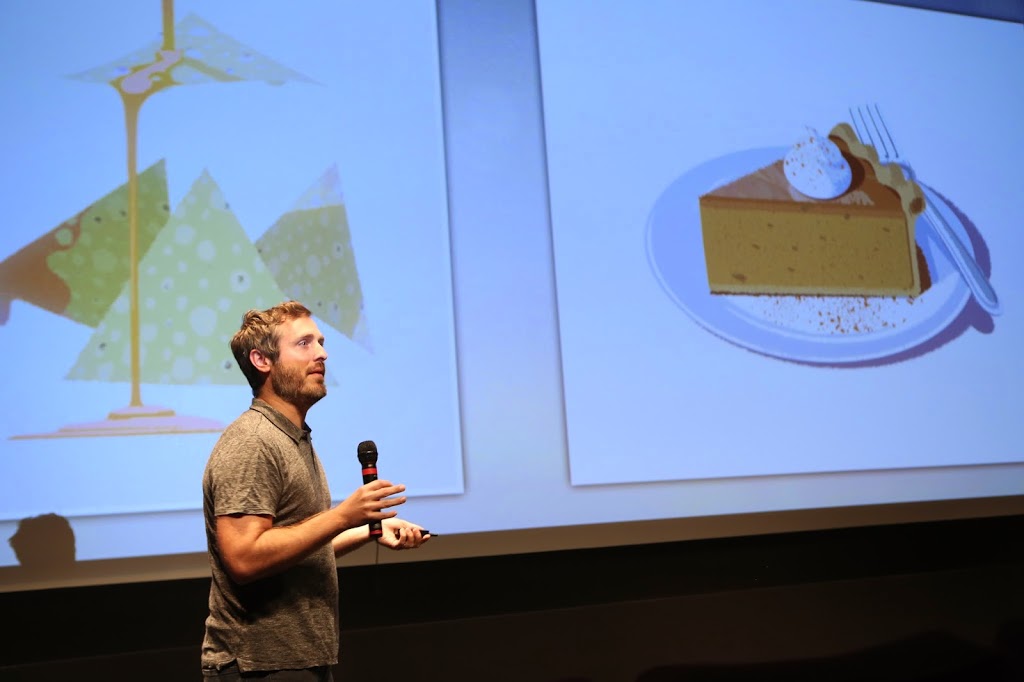 FEAST Director Patrick Osborne
Osborne joined Walt Disney Animation Studios in 2008 as an animator on "Bolt," took part in the Studio's Spark program—which invites artists to explore their own unique ideas in a month-long project that is presented to the Studio team. His credits include Disney's 2010 feature "Tangled" and 2012's Oscar®-winning short "Paperman," for which he served as head of animation.
He presented his idea for FEAST as part of WDAS' new shorts program and the project was "greenlit" for production and slated to appear with BIG HERO 6.  Osborne felt it was "daunting" to have the project that will appear in from of the sure-fire-soon-to-be-a-hit BIG HERO 6 as it will be seen by a potentially huge audience.
After viewing, I think it's truly a remarkable movie short and Osborne has no reason to feel any pressure, certainly everyone in the theater will instantly fall in love with Winston and his FEAST!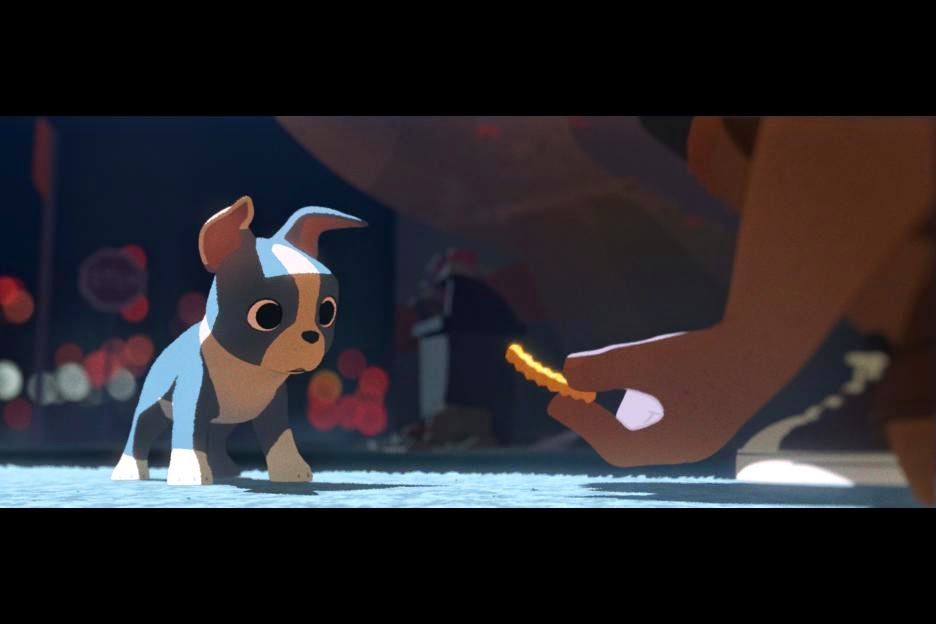 Synopsis: 
"Feast," a new short from first-time director Patrick Osborne (head of animation for "Paperman") and Walt Disney Animation Studios, is the story of one man's love life as seen through the eyes of his best friend and dog, Winston, and revealed bite by bite through the meals they share.
For more information, "like" Disney Animation on Facebook 
https://www.facebook.com/DisneyAnimation, and follow on Twitter: http://www.twitter.com/DisneyAnimation. 


BIG HERO 6
 and
FEAST
opens in theaters everywhere on
November 7th
!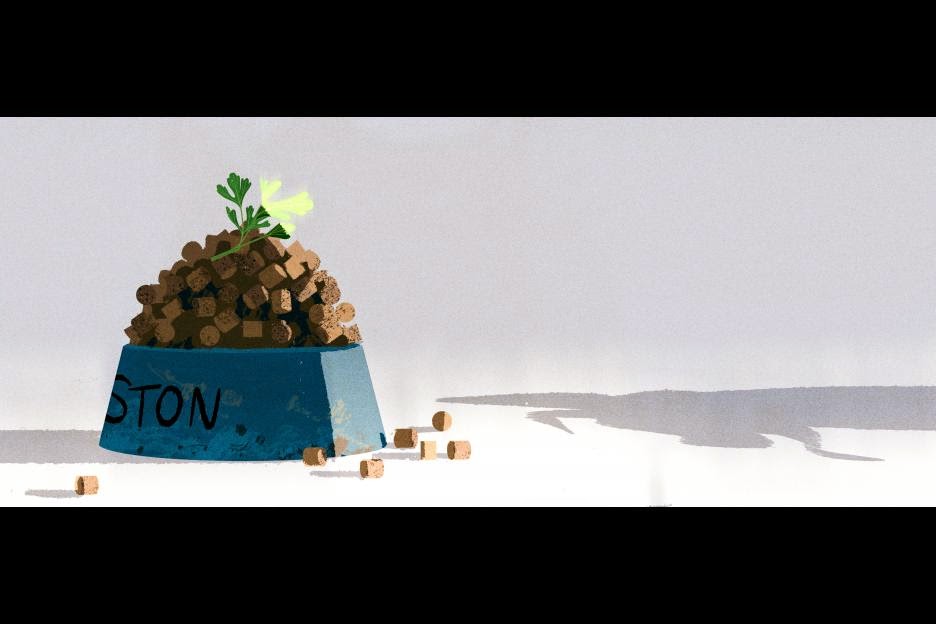 Disclosure:  I received an exclusive trip courtesy of Disney to attend various events including the preview of FEAST.  I'm under no obligation to report anything other than my personal experience, thoughts and opinions.