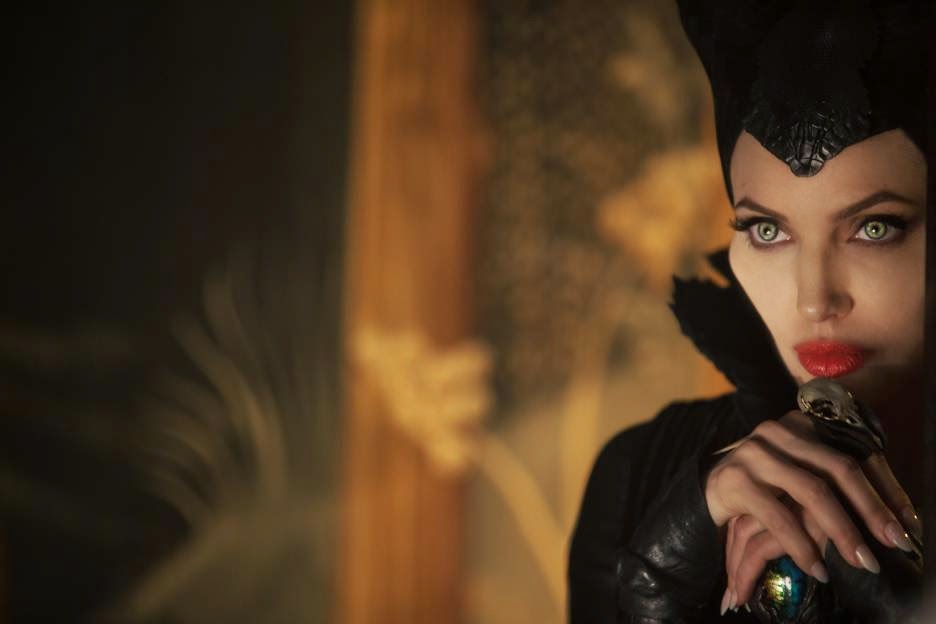 When I was little, my older sister had a Sleeping Beauty castle play set.  I was fascinated with the drawbridge and inner rooms, but what captivated me the most was not the princess or the fairies, it was the dark, foreboding and rather cool looking witch-like character and her dragon.  Even then, I guess I loved all things mystical, magical and mysterious.
I wondered where she came from, how she got such a cool outfit and why she had a such a awesome dragon and all I had was a pet dog (I was 6 or 7 at the time, forgive me!) 

To now see Disney bring Maleficent front and center is my childhood dream-come-true.
"Maleficent," appearing on the big screen May 30, explores the untold story of Disney's most iconic villain from the classic "Sleeping Beauty" and the elements of her betrayal that ultimately turn her pure heart to stone. Driven by revenge and a fierce desire to protect the moors over which she presides, Maleficent cruelly places an irrevocable curse upon the human king's newborn infant Aurora. As the child grows, Aurora is caught in the middle of the seething conflict between the forest kingdom she has grown to love and the human kingdom that holds her legacy. Maleficent realizes that Aurora may hold the key to peace in the land and is forced to take drastic actions that will change both worlds forever.
While you are awaiting the magnificence of Maleficent, as I am, check out these fun craft ideas and complementary printable activities (compliments of our friends at Disney,) to enhance your entertainment!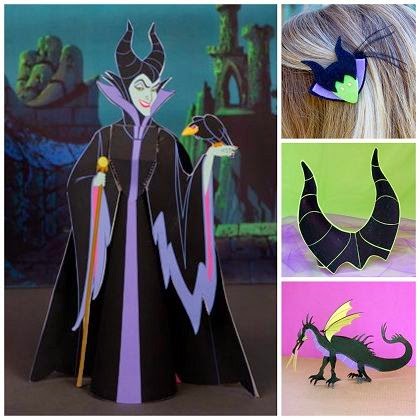 Maleficent crafts from Disney's Spoonful (c) Spoonful
Disney's Spoonful has everything from Maleficent's Horns to barrettes, you'll find them all at http://spoonful.com/disney/dastardly-diy-maleficent-themed-crafts
When you are done crafting, check out these Maleficent printables including a maze and coloring sheets, enough to keep any wicked-fan busy and entertained during the short wait till movie release:
Like MALEFICENT on Facebook: facebook.com/DisneyMaleficent
Follow MALEFICENT on Twitter: @Maleficent
YouTube Playlist: http://www.youtube.com/playlist?list=PLTnR43JTLNs8AKNpJ4KFI6SSdpTzkcXjw
Instagram:
Pinterest: http://www.pinterest.com/disneystudios/maleficent/
Tumblr: http://disney.tumblr.com/
MALEFICENT is rated PG and releases in theaters everywhere on May 30th!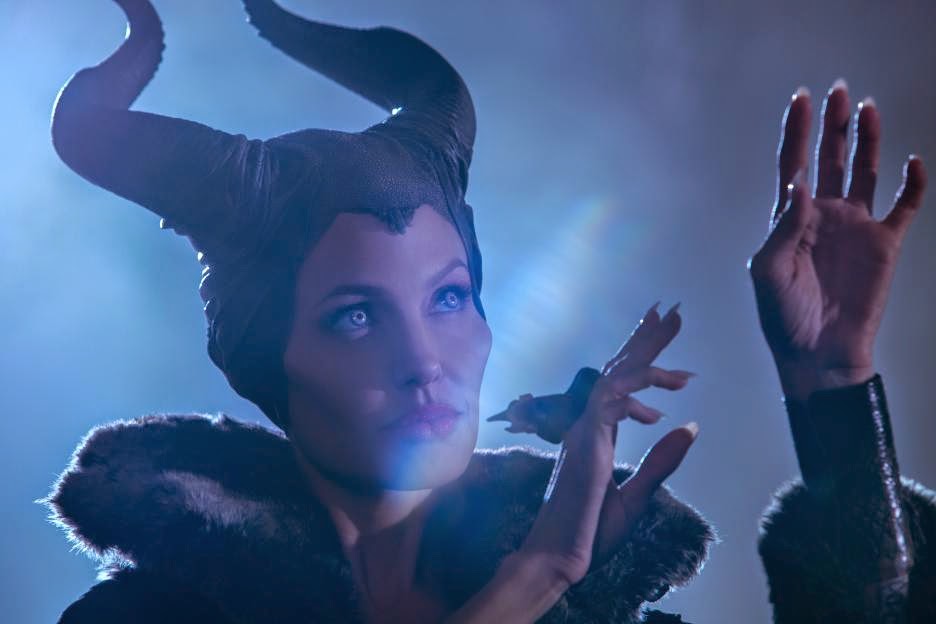 Photos and information provide by Disney.  All thoughts and opinions are that of Rural Mom.