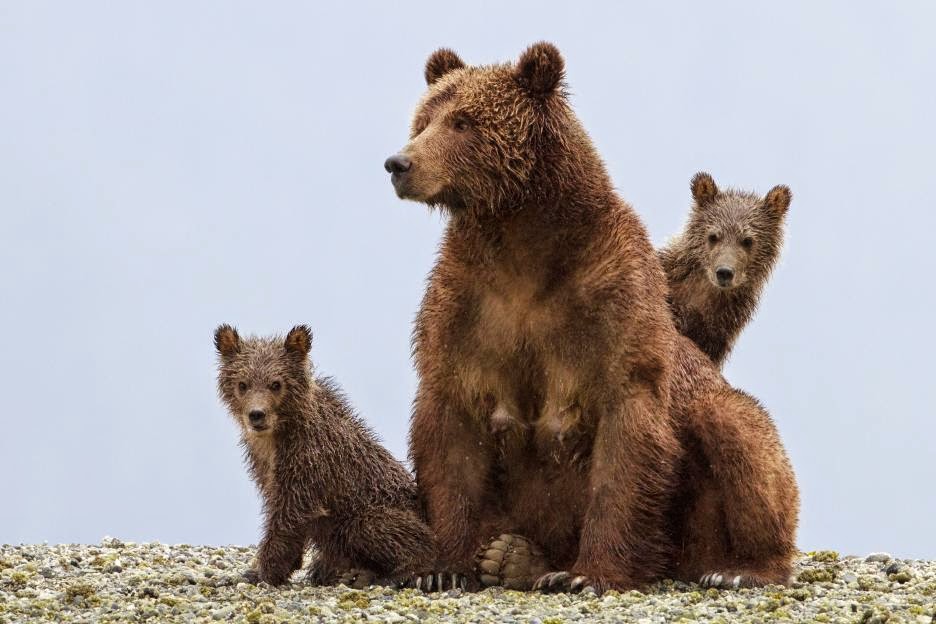 If you think your role as a mom is tough, imagine having to travel vast distances to scrounge up food, fight off an array of predators and hope that you'll find enough sustenance to keep your young ones alive.  This is an average day in the life of a mama bear.
Arriving just in time to help celebrate Earth Day, Disneynature BEARS is a breathtaking epic true-life tale of a year in the life of a bear family.  From emergence from hibernation to navigating the Alaskan wilderness for food, BEARS follows the footsteps of first-time mom, Sky and her two cubs Amber and Scout.

My family and I had the pleasure of viewing and advance screening of Disneynature BEARS and we all agree, it's not only a educational marvel, it's mesmerizing entertainment, too, filled with heart-warming moments, amazing adventures, and stunning scenery!  An excellent family movie, suitable for all ages.
To help celebrate Earth Day and Disneynature BEARS, thanks to our friends at Disney, we have an incredible activity book filled with fun puzzles, games and coloring sheets including a "Make Your Own Bear Mask."  I hope you enjoy the activities (and movie) as much as we did!


Like Disneynature on Facebook: https://www.facebook.com/Disneynature
Follow Disneynature on Twitter: https://twitter.com/Disneynature 
Visit the website: http://nature.disney.com/bears?cmp=wdsmp_dnt_bear_url_dcombears
Disneynature's BEARS is now in theaters everywhere!