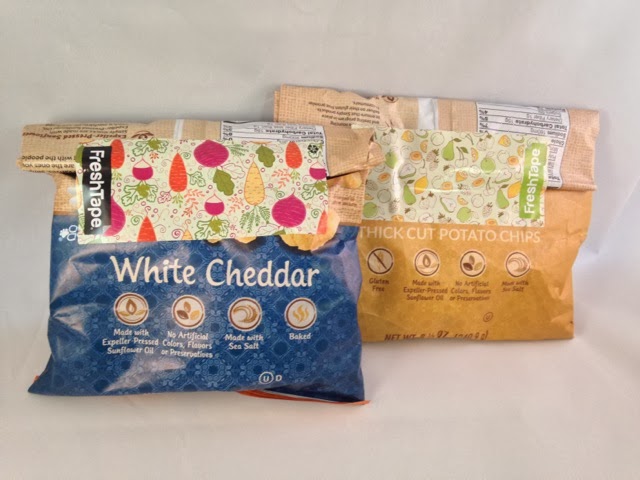 The clever innovations in the recycled product arena always inspire me and FreshTape® is totally the bees!  This fun, new resealable tape is designed to be used instead of bag clips on chips, snacks, cereal bags, salad bags (it even works in the freezer) to keep food fresh right in the bag.
100% made in the USA, FreshTape reseals over and over again and comes in decorative patterns including retro housewives, animal prints, and kid-friendly patterns. The tape helps you reseal your family's foods and keep your pantry and fridge neat, clean and more organized.

Invented by two "mom-prenuers" who were tired of using bag clips that broke, didn't work, cluttered drawers and spread germs,  FreshTape is FDA compliant and BPA and phthalate free for safe use on food packaging.
Using 100% recycled paper packaging, FreshTape comes in a set of 18 tapes which are reusable at least 12 times (or to the bottom of the bag), resealable and recyclable.
For more information on this clever product, visit freshtape.com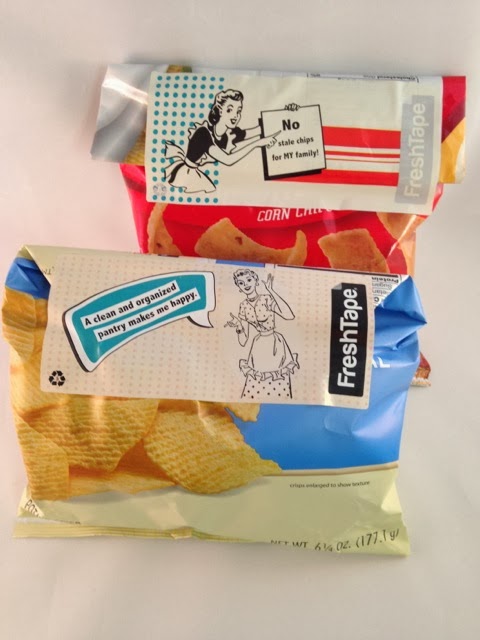 Special thanks to FreshTape for providing us with a few test samples to check out the design.  All thoughts and opinions are solely that of Rural Mom.