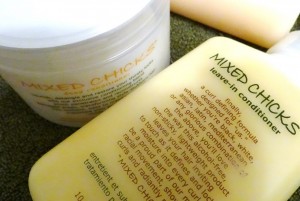 Do you ever complain about your highly unmanageable summer hair?  If asked that question, I'd certainly be among the first to raise my hand as it's something I've done most of my life.
And in some respects, it's pretty silly, but you know how the old-age adage is, you always want what you don't have.  I want lovely straight locks that look shiny and fashionable.  I have wavy, thick hair that frizzes at the slightly hint of humidity and seems to get more and more wiry and unpredictable as I age.
Sound familiar? If it does, you are likely someone who will appreciate Mixed Chicks products as much as I do.
The gals at Mixed Chicks created their product line because they were personally in need of solutions.  They celebrate the diversity of the world and want multi-cultural people with hard to manage hair have a nourishing, non-sticky way to tame their locks.
Their efforts resulted in a line of clever products that help tame frizz, add much-needed moisture and help keep hair soft, manageable, polished and over-all feeling and looking fabulous!
It's nice to walk into the summer knowing I have great products to help alleviate the side-effects that sun and humidity have on my hair.  Mixed Chicks Deep Conditioner and the Mixed Chicks Gloss & Shining Hair Silk are two of my favorite new products.  Both have lovely effects on my coarse hair, making it easy to straighten and tame fly-aways, or to leave curly with a bounce.
Need a little help with your summer hair style?  Check out the full Mixed Chicks product line at http://www.mixedchicks.net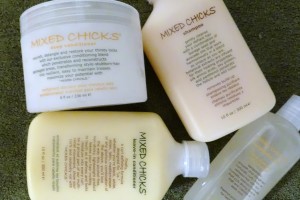 Special thanks to Mixed Chicks for providing samples to help facilitate this discussion.