Do you consider your dogs to be invaluable members of your family? Me, too! Today I'm celebrating our wonderful fur-babies thanks to our partnership with Universal Pictures' new film A Dog's Purpose which hits theaters on January 27. Follow me for a moment down memory lane…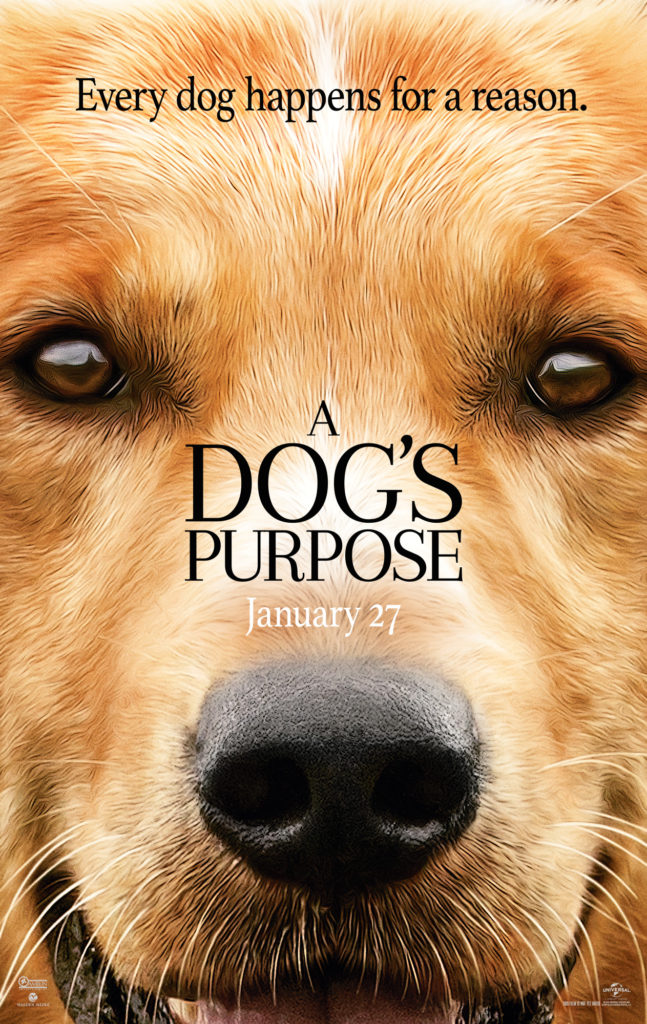 He burst into our home, a blurred streak of fur, claws clicking along the kitchen linoleum like train on the track. Running as fast as my little feet would carry me, I scooted into my brother's bedroom and slammed the door shut. My 5-years-old heart pounded. I was sure this thing would come crashing through the door at any moment. Too afraid to move, I leaned against the door, listening and praying I would survive. Then I heard it, the sound I never expected to hear – laughter.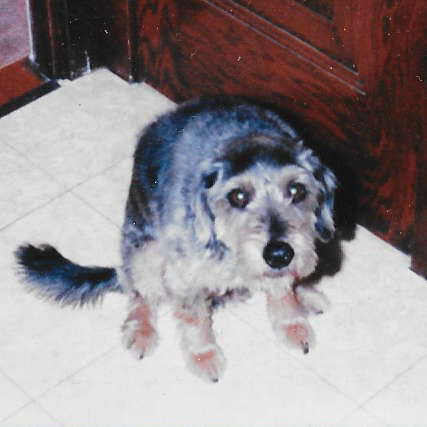 While Sam and I got off to a bit of a shaky start, he soon came to be an important member of our family. Always there with a tail wag of happiness, a snuggle or to play the role of the horse, dragon or Wookie in our imaginary adventure, Sam brightened our home and childhoods in the special way dogs have a knack at doing.
He was there when I skinned a knee, when I came home from school, and always wanted to play catch. My brother and I would sneak him in the front room to watch TV with us and let him play sentry outside our blanket forts. In my teen years, he was there when I needed a good cry from a broken heart moment or just a friendly companion while I read books on the back-porch swing.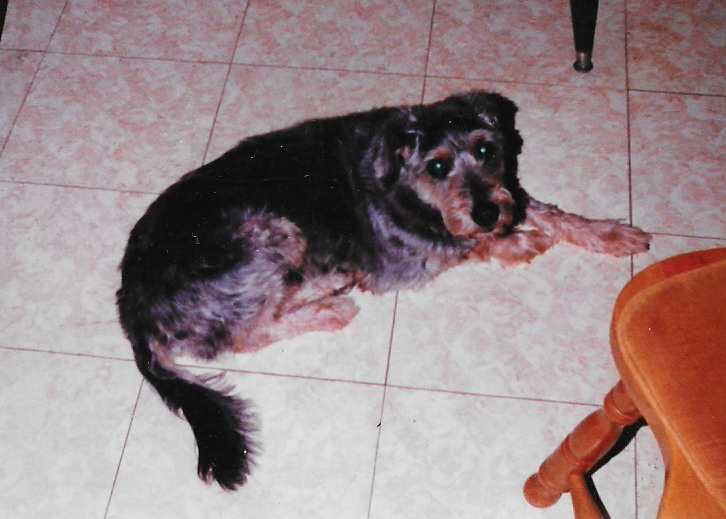 Not long after I moved out of my parent's home into my first apartment, I remember the day I received the phone call and heard the words I never expected to hear. In the nativity of youth, we tend not to prepare or contemplate loss. I think I honestly thought Sam would always be there to greet me at the door when I went home for a visit… and in my heart, he truly is still there.
When I reflect on growing up with Sam, I now see how much he enhanced our lives and our home. My beloved dog helped teach me about unconditional love and acceptance, how to care for someone who was dependent upon you, and all the responsibilities and rewards that come with being a pet owner. I'm forever grateful for and truly blessed by these gifts.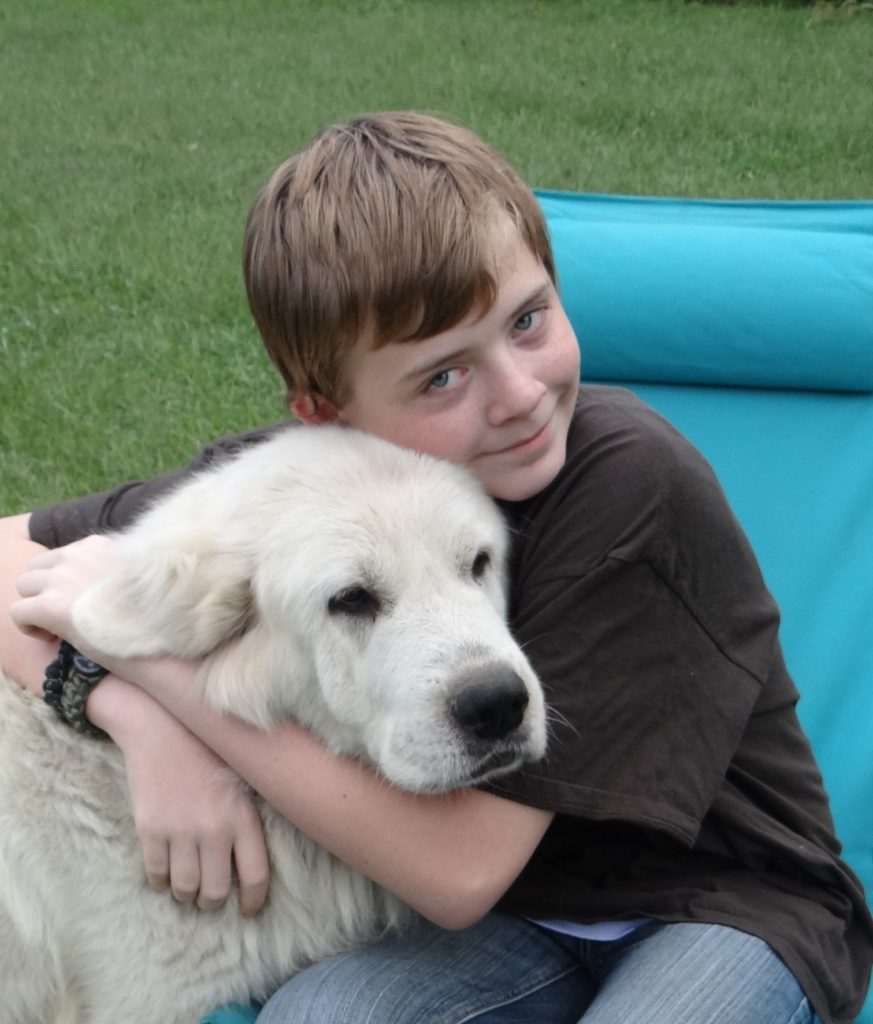 Throughout the years, I've continued to be a dog owner, nurturing and caring for each pup, inviting them into our family and our hearts for as long as we are blessed to be able to. My fur-family now is Snowflake, a gorgeous, gentle and loving Great Pyrenees who is there for us through thick and thin and doesn't even mind if we decide she is to play the role of a unicorn or polar bear (as my granddaughter likes to say) in our imaginations from time to time.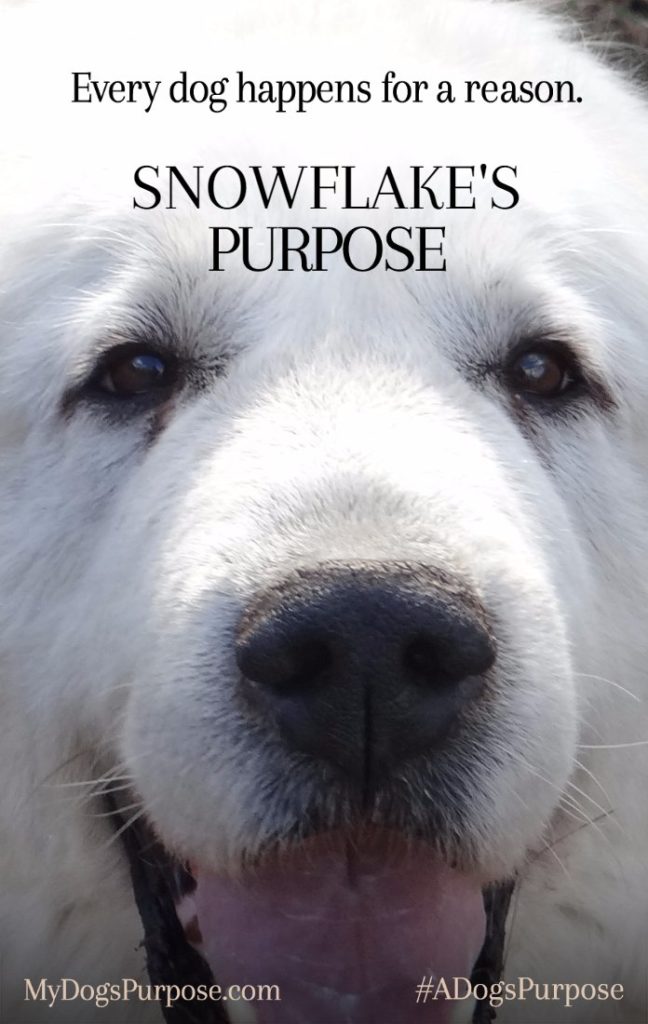 Here and there I've heard people say "oh, it's just a dog," or "it's not like the dog is a child." I think, for the most part, many of these folks may have never had the honor of being a dog owner or perhaps maybe are just missing the extraordinary friendship and lessons dogs (and other pets) enrich our homes and our lives with. This is why I'm so happy to see the film, A DOG'S PURPOSE, celebrate this amazing connection in a clever way from the dog's perspective. Watch the trailer below:
About A DOG'S PURPOSE
Based on the beloved bestselling novel by W. Bruce Cameron, A DOG'S PURPOSE, from director Lasse Hallström (The Cider House Rules, Dear John, The 100-Foot Journey), shares the soulful and surprising story of one devoted dog (voiced by Josh Gad) who finds the meaning of his own existence through the lives of the humans he teaches to laugh and love.
I know this film is going to be a heart-warming, humorous movie and cannot wait to see this loving celebration of a family's best friend!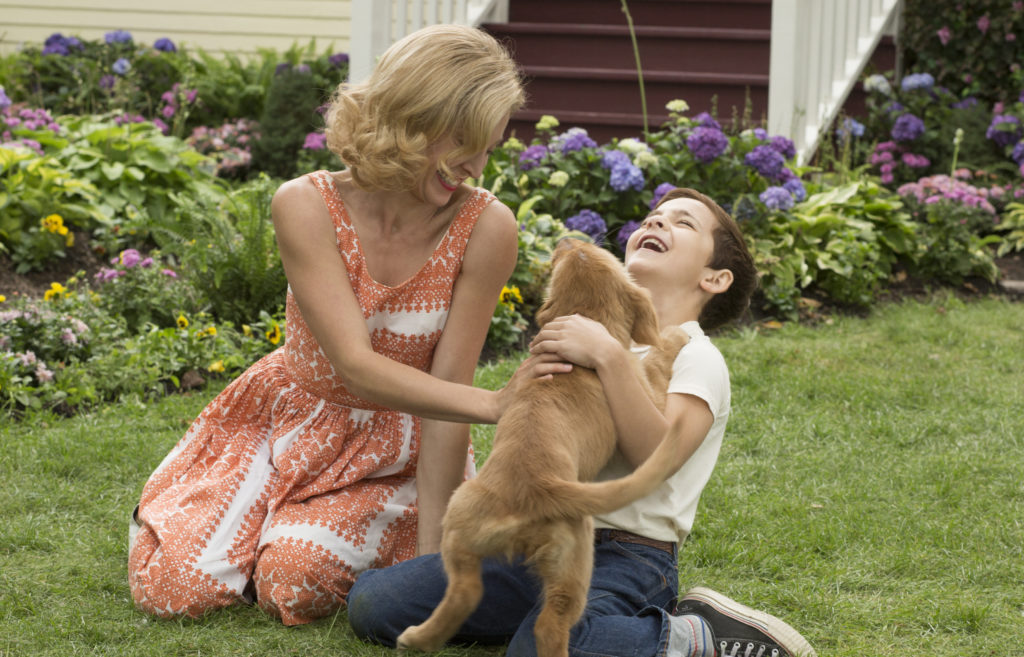 A DOG'S PURPOSE is in theaters January 27!
For more information, visit:
And follow the hashtag #ADogsPurpose
Do you have a special pup in your life? Recreate the #ADogsPurpose movie poster using your dog & share using #MyDogsPurpose. Get started now at http://unvrs.al/ADPPoster Your furry friend could even be featured in the film's campaign!
Fans can also upload their furry friend's picture to the film's mosaic and connect with pups looking for a forever home via Best Friends Animal Society! http://unvrs.al/ADPSite