New Year's Day has come and gone. Are you the type of person who puts all your holiday decorations away before the first of the year or do you savor them for just a little while longer? How does the rest of your home look? Is it organized for the year?
Our friends from Thirty-One Gifts sent over a few products for us to test run in our home organizing efforts.  So glad we got the chance to have some extra inspiration, but of course, as always our top tips for how to organize your home after the holidays and start the new year fresh are that of Rural Mom!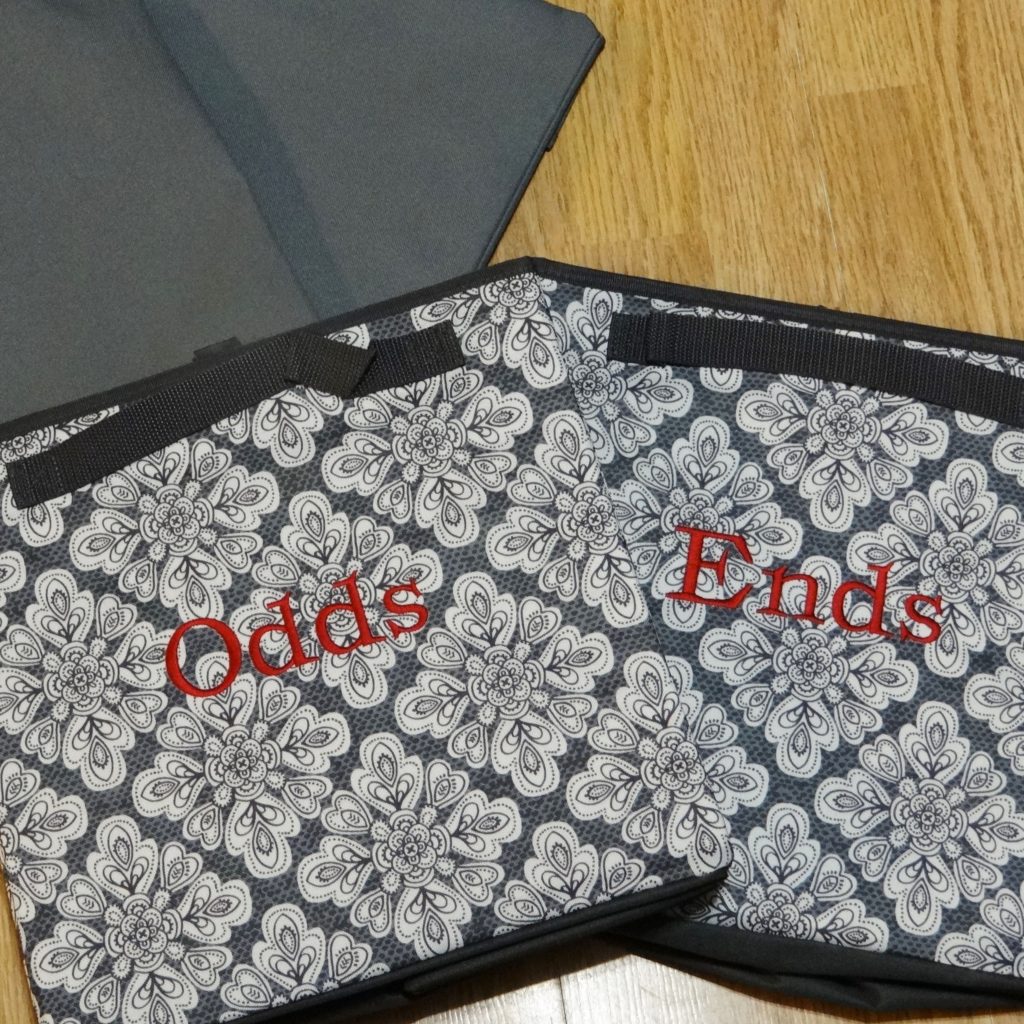 Ensure Future Holiday Success
If you've not yet stored your holiday items, now is the time to think about what you'll do with them. The way you store them can make a difference next December. For example, don't just shove the lights in a box. Cut a piece of cardboard into a rectangle or square and wrap the lights around it as you take them down. You don't need special cardboard – a piece of gift box works fine.
Second, if you store all your holiday items in the same place – closet, attic, storage shed, etc., rotate them. No one wants to move 3 boxes of ornaments before finding the Easter baskets or Halloween decorations.
Finally, label, label, label! Who wants to dig through boxes of old sports gear looking for Christmas stuff next year? Not me! Everything you store – holiday or otherwise – should be clearly labeled so that you can find it easily when you need to.  Thirty-One Gifts Your Way Cube with Chalkboard Panel (pictured above) in combination with the Thirty-One Gifts Your Way Cube Lid work brilliantly for easy identification and ample daily or holiday storage.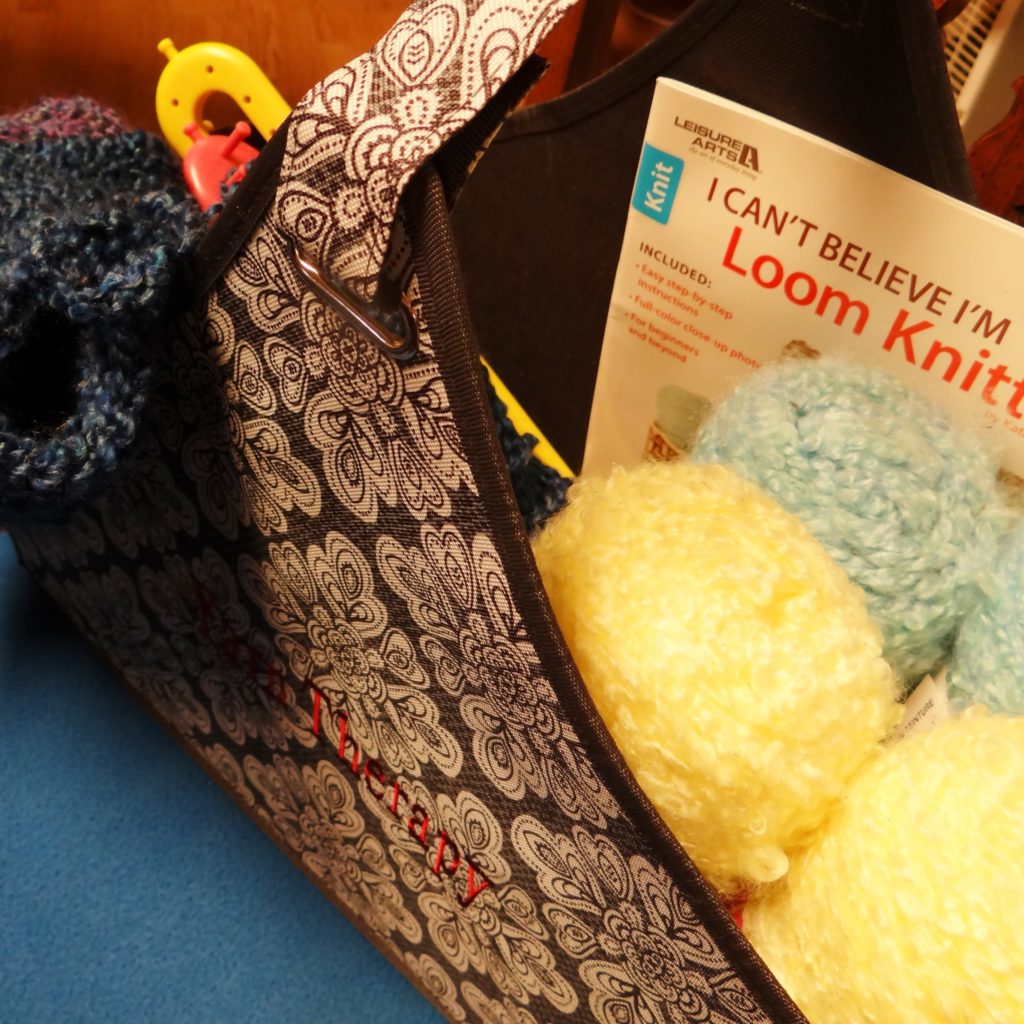 Refresh Your Space for Your Resolutions
The beginning of a new year is the perfect time to organize the rest of your stuff too. It's not too late to resolve to re-organize and renew your space for 2017, especially if you've decided to take up something new. For me, it's knitting. One of my desires is to learn to knit, and of course that hobby comes with supplies.
For storage, I'm going to use this Catch-All Bin from Thirty-One Gifts embroidered with "Yarn Therapy". I love the way it turned out. I can keep my yarn, needles, and patterns all in one easy to reach place. The bright red gives an energetic pop of color to the room, too.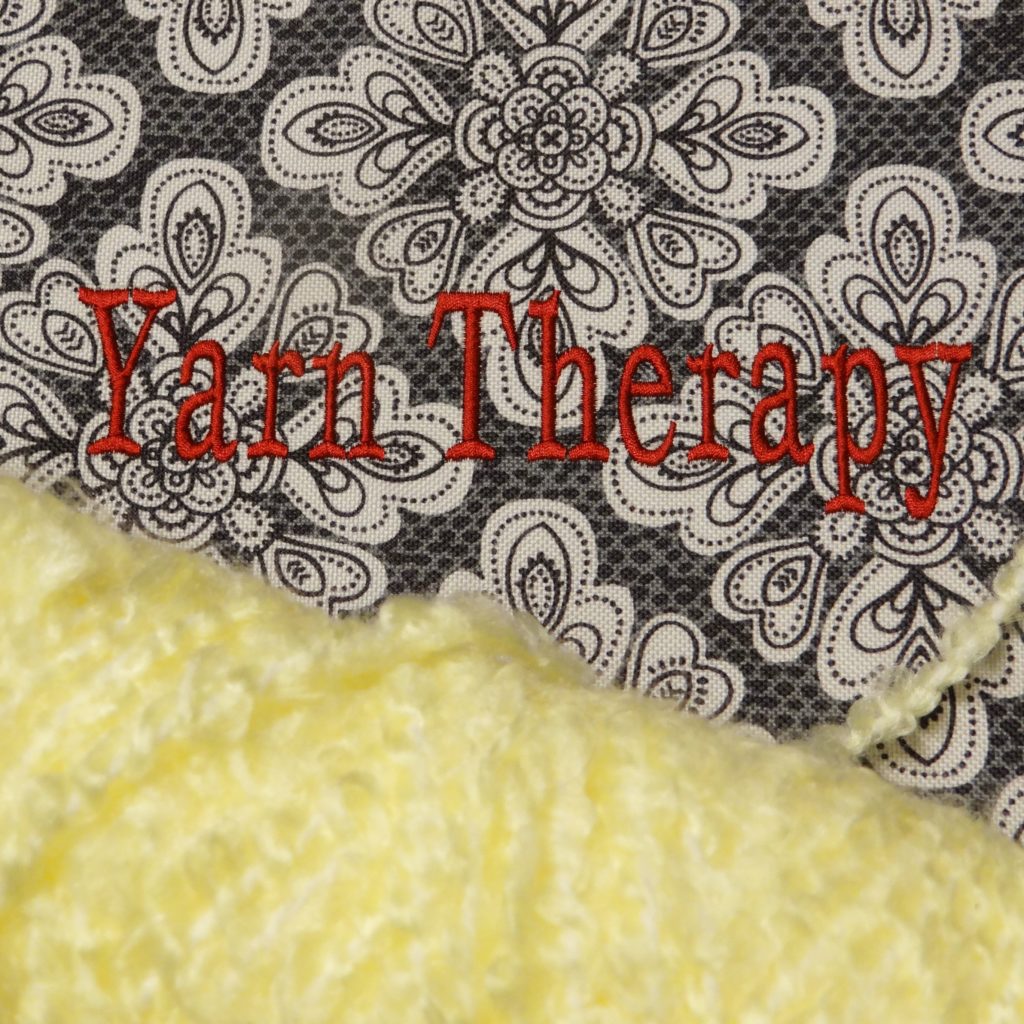 Prep For Tax Time
What else can you organize? How about taxes? Is your recordkeeping up to par? An organized system isn't as difficult as you think if you get started at the beginning of the year.
Depending on your deductions, you could get away with a very simple filing system that consists of putting all your receipts into 3 or 4 files. If you've got a home-based business, you'll need to be a bit more detailed. Consider using a bookkeeping program with an app, like Quickbooks. You can simply take a picture of your receipt with your smartphone when you incur a deductible expense. Do this in the car before you even leave the parking lot and you'll be amazed by how simple your bookkeeping is at the end of the year.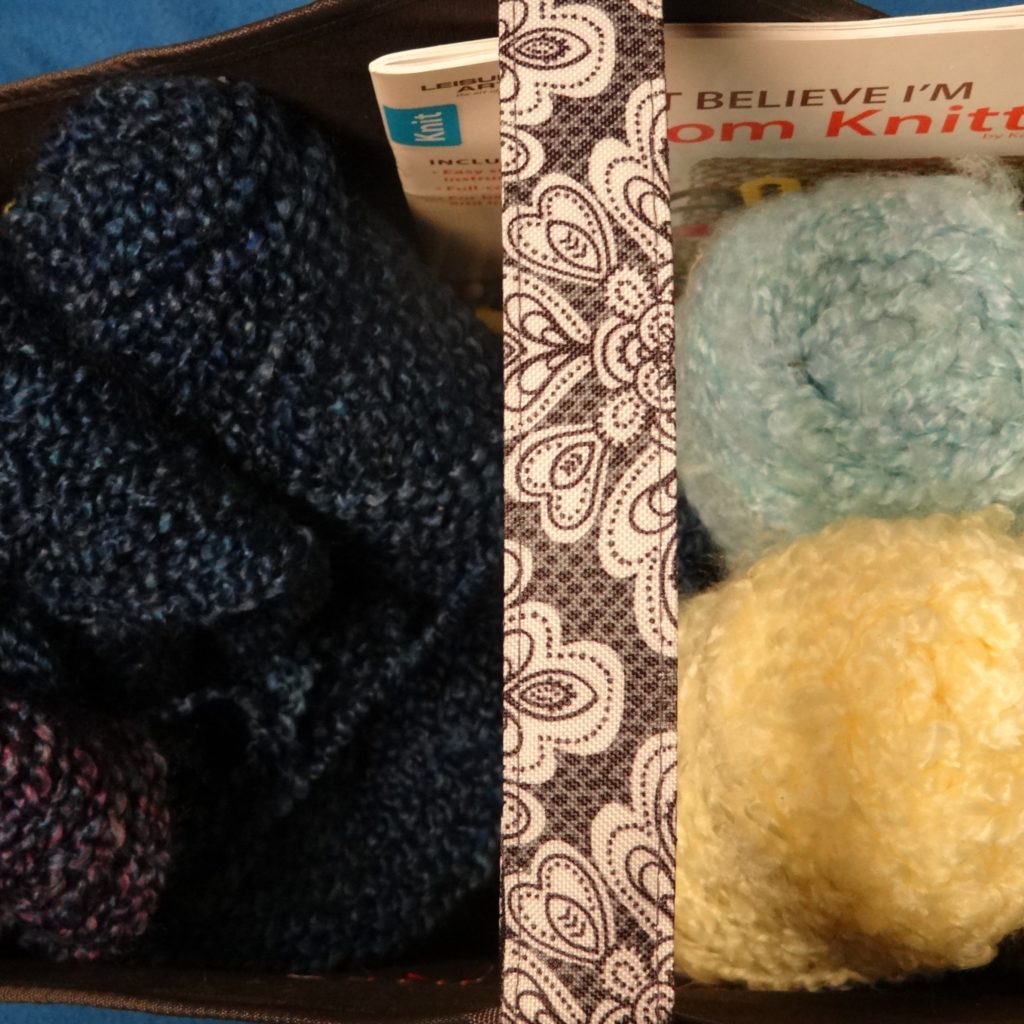 Clear The Clutter
The biggest key to organization is to minimize. The less you have, the better off you'll be. When your stuff is cluttered and in general disarray it overwhelms the senses. Too much of that can lead to depression and other health issues. If you can't find a place for it, find a new home for it. Online yard sales make this easier than ever. You can have a yard sale in the middle of a blizzard now. A popular way to purge is by touching things. You go through your home room by room and decide what you love. Touch each item you own. If it doesn't bring you joy, get rid of it. It's that simple.
Different personalities and different lifestyles will have different organizing needs. The most important tip for home organization is to just do it. Going through all your things and finding places for them can definitely be a difficult process, but once you get used to living in an organized home, you'll wonder how you ever lived any other way.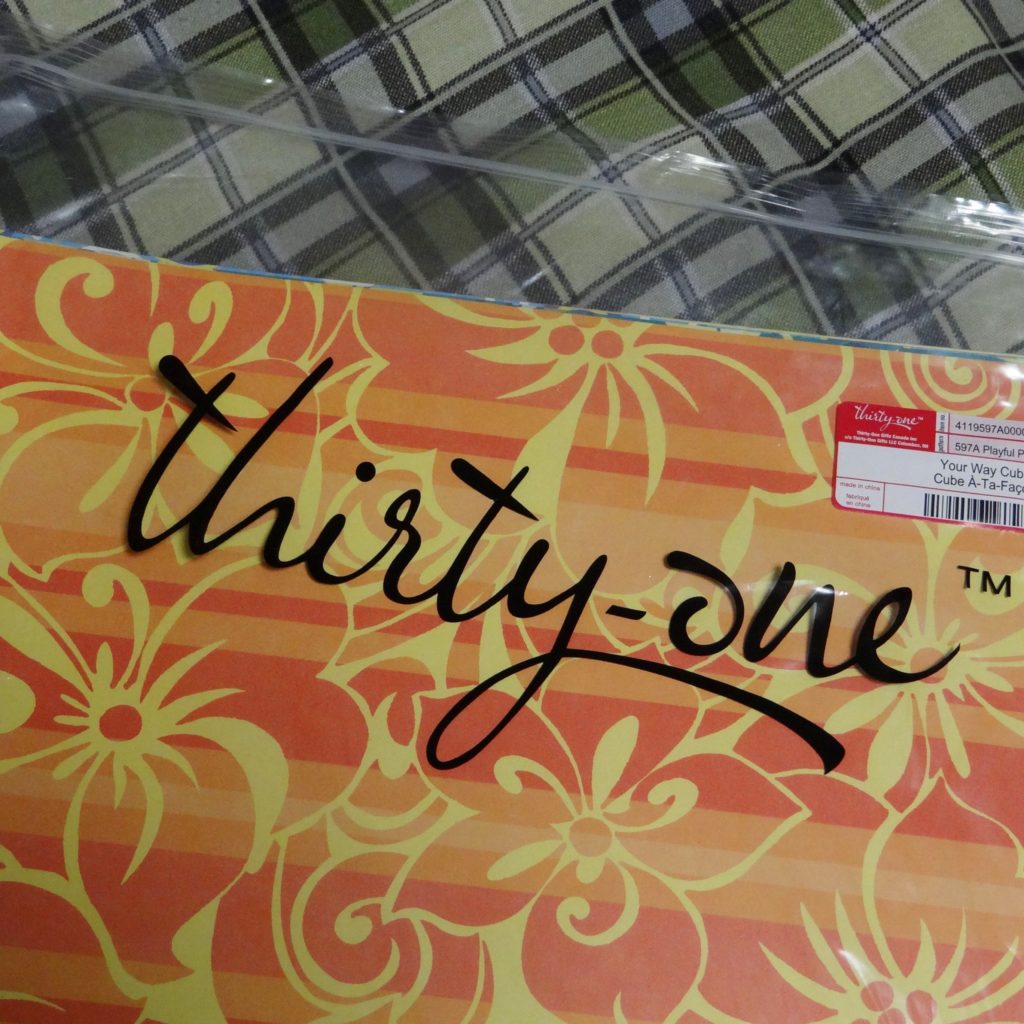 Repurpose Your Way to Organized
I absolutely love Thirty-One Gifts products for their effortless organizing.  I also love that many of the products come in a reusable, zippered pouch.  They are fabulous for all types of storage from my scrapbook papers (pictured) to holding school supplies, important documents or even beauty supplies.
This is one of my favorite tricks for home organization – rethinking how packaging and containers can be re-purposed in your home to help things tidy.  Too often we toss these things into our recycle bin when they could be helping us clean up the clutter.  Just food for thought!  Before you discard/recycle packaging, think about or Google how you might re-purpose each one.  Washed strawberry containers are terrific ribbon holders, clean egg cartons are great jewelry sorters and so on!
Have you resolved to get organized this year?