Tablescapes can really enhance your holiday décor. There are many families that enjoy their holiday dinners elsewhere but like to set and decorate the table anyway because it just gives a certain ambiance to their home. I'm not sure I'd go to so much trouble and then eat somewhere else if I had a beautiful table set at home, but I have to agree. An elegant holiday tablescape really adds a nice touch to a room.  We've partnered with Teleflora this year to share ideas for brightening up your holiday table… read on!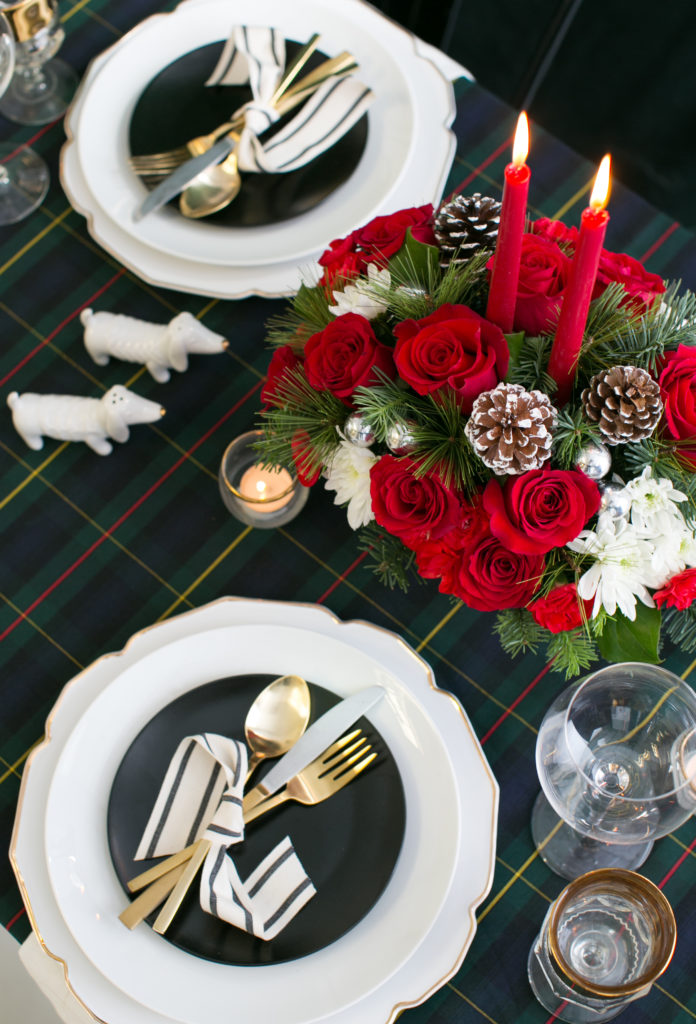 I think you'll agree, the first and most important part of a tablescape is the centerpiece. You can go with candles, a small Christmas tree, or my favorite – flowers.
A floral centerpiece like Teleflora's Sparkling Star Centerpiece (pictured) is a really easy way to add some pizazz to your table fast. The best part about the Teleflora bouquet is that they've done the work for you! All you have to do is place it at the center of your table and see the transformation! You could, of course, make your own bouquet as well if you live in a warm climate that has an abundance of colorful flowers all year round. (Hello Hawaii!)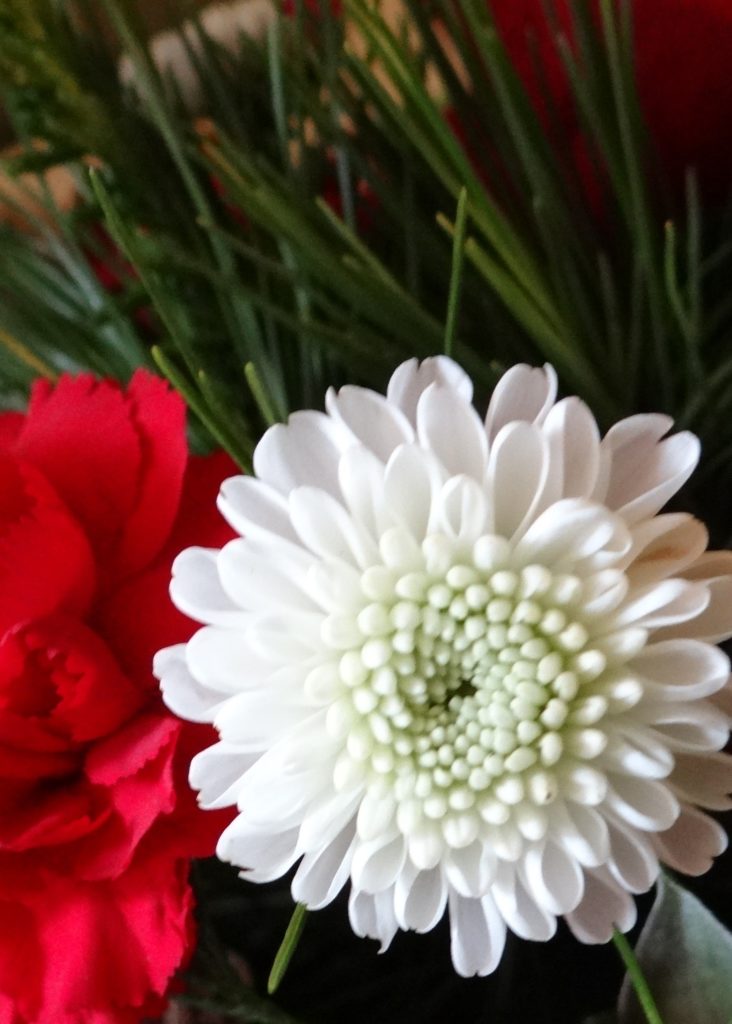 Whether you decide to make your own bouquet or make your life simple with one of the beautiful Teleflora arrangements, there are a few things you need to know:
It's important to choose a bouquet that fits your table. You don't want it to be so small that it's unnoticeable, and you don't want it to be overpowering either.
Vases are optional. Some of the coolest centerpieces are set in things like cookie jars and coffee mugs and pretty tins. The Teleflora Snow Day Bouquet is set in an adorable red and white cookie jar that can be used long after the flowers are gone.
Arrangements can be paired with centerpiece items.  Festive table runners, holiday placemats, candles or figurines all add an extra touch of elegance to your holiday table.  Teleflora's Sparkling Star Centerpiece has a glass bowl and two red taper candles to make your centerpiece truly shine.  The Teleflora Thomas Kinkade's Jolly Santa Bouquet includes a beautiful hand-painted collectible winter scene.  These special extras create a memorable centerpiece!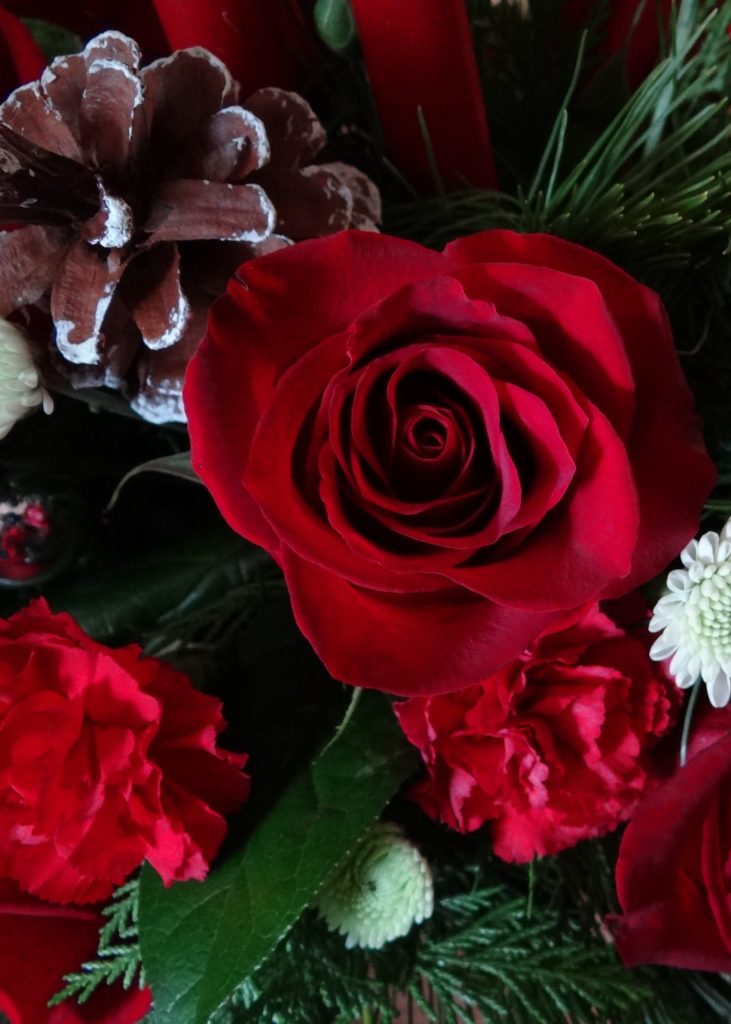 Another easy idea for sparkling up your tablescape is to add cloth napkins and rings. You can get napkin rings made from all sorts of materials like wood, ivory, metal, and glass. Pair them with pretty linen napkins to match your décor and you've got instant elegance. Along the same lines, consider putting down some placemats too. Coordinate them with the tablecloth, napkins, and rings for a formal look.
If you're expecting a lot of people, you can use holiday craft paper to create place cards. If you've got nice handwriting, you can simply write everyone's names with a marker. If not, you can search online for a nice font and print out the cards.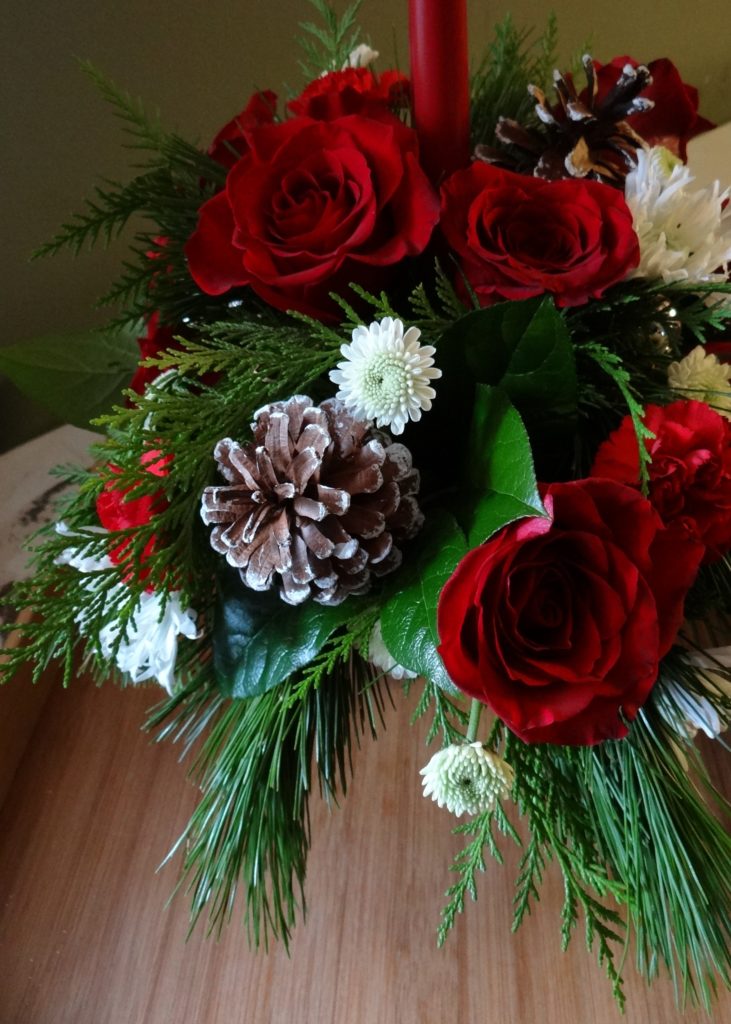 Chargers are a nice addition to a holiday table, too, especially if you plan on serving soup. Use silver or gold versions for a little bit more glam. Bonus: Chargers give an extra layer of protection to the tablecloth, which is important if you have one that's been passed down through the generations.
There are lots of easy ways to make your tablescape sparkle a little more for the holiday season, and these are only a few.  For more information or to view the entire Teleflora holiday collection, visit http://www.teleflora.com/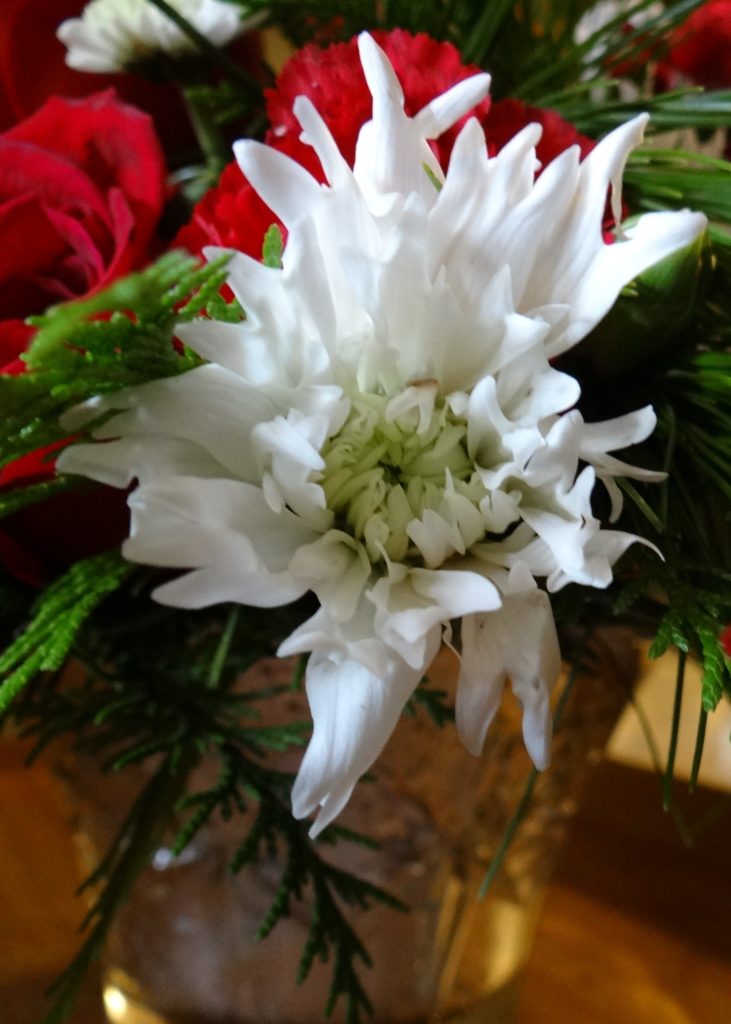 How do you dress up your holiday table?  Do you have a favorite idea?