Do you like to experiment with new flavors and recipe ideas? One thing I love to do after traveling is try to replicate the tastes whe enjoyed in each region or country.  One of our all-time favorite cooking styles stems from our travels to the Caribbean where Latin foods and recipes with fresh seafood and vegtables are prevelant.  Thanks to my partnership with IMUSA and Goya Foods, Inc., I'm sharing this Peruvian Quinoa Soup with Coriander Shrimp recipe in honor of Hispanic Heritage Month.  Hope you enjoy the delicious South American flavors as much as I do!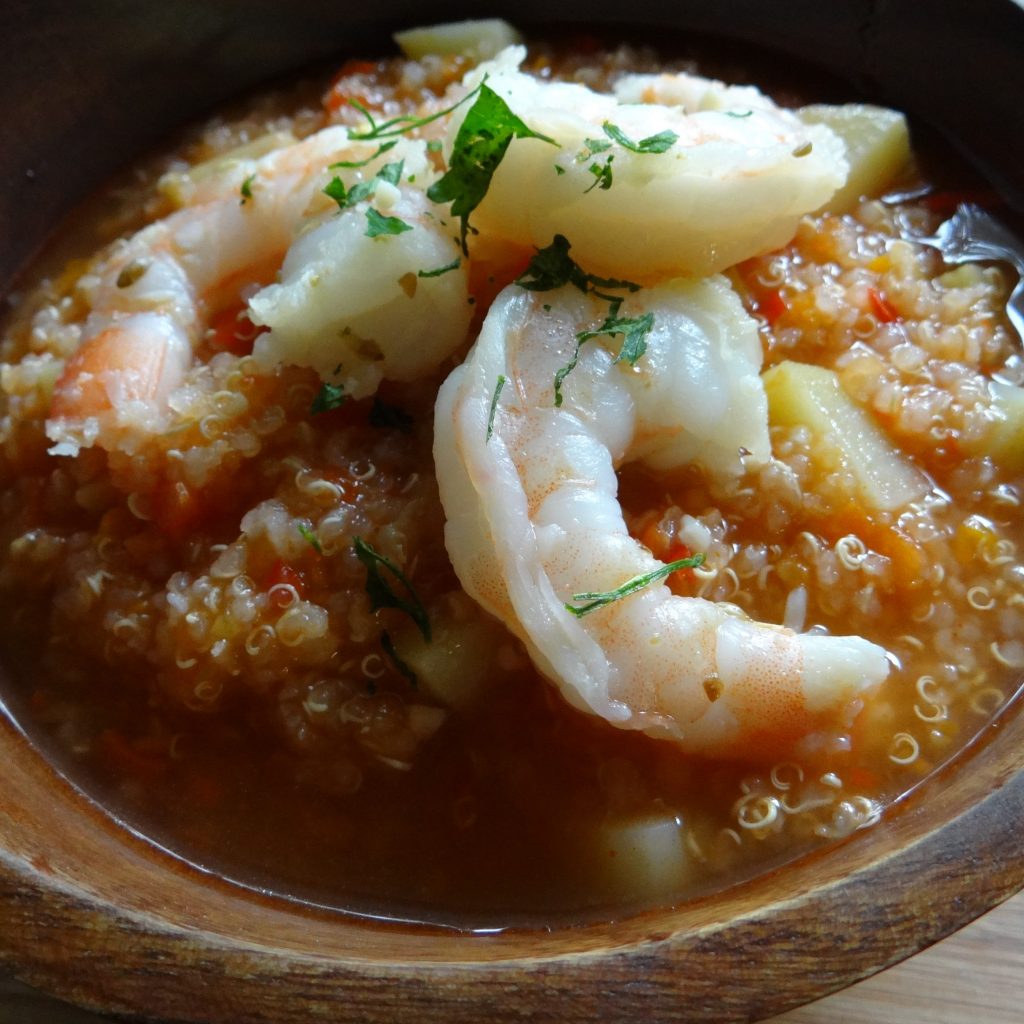 IMUSA is a leading ethnic housewares brand with deep roots in Latin America and the United States, offering hundreds of affordable housewares products including gadgets, cookware, appliances, cleaning, food storage, espresso, and ethnic specialty items.  Goya Foods, Inc. is America's largest Hispanic-owned food company, and has established itself as the leader in Latin American food and condiments. Goya manufactures, packages, and distributes over 2,500 high-quality food products from Spain, the Caribbean, Mexico, Central and South America.  If you are looking to create an authentic Latin dish, these are definitely the go-to companies for tools and ingredients!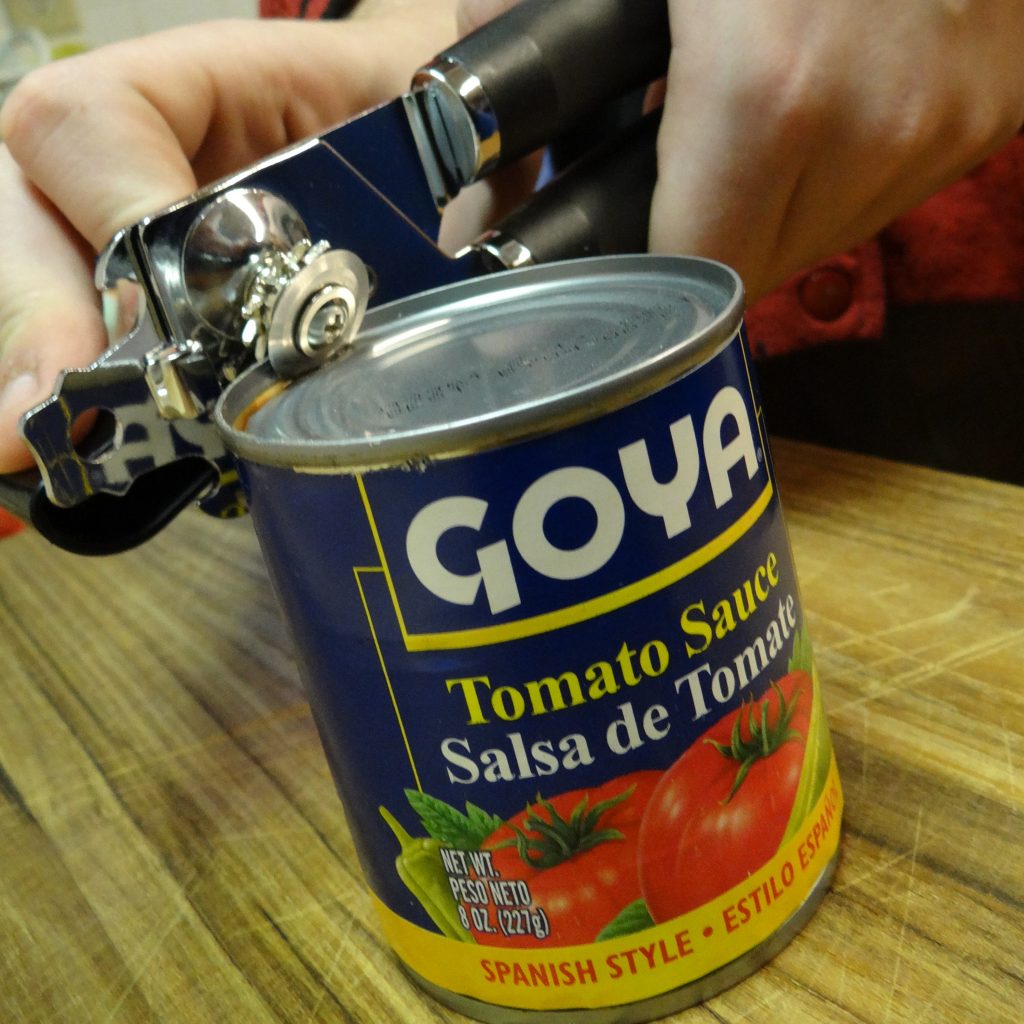 I wanted to create a colorful, filling dish, chock full of the fresh blend of island flavors I love and didn't need to look far to find inspiration.  Goya's Happy, Healthy Celebrations Cookbook has a recipe for Peruvian Quinoa Soup (original recipe HERE) that really appealed to me.  I wanted to make use of the vegetables from my garden, including a colorful collection of baby carrots and I wanted a dish with seafood, so with a few tweaks, I personalized the recipe and created a sensational Peruvian Quinoa Soup with Coriander Shrimp.  Each spoonful transports me to the tropics, yet it's hearty enough to enjoy during the cooler days at home.
The three spices I added to this dish: coriander, cumin and smoked paprika are a mix of Latin cuisine influences, which I found to be common in the Caribbean, along with other tweaks.  It's this melting-pot of spices, herbs and fresh produce that really makes every dish there come to life.  You can use more or less spice to suit your taste preferences.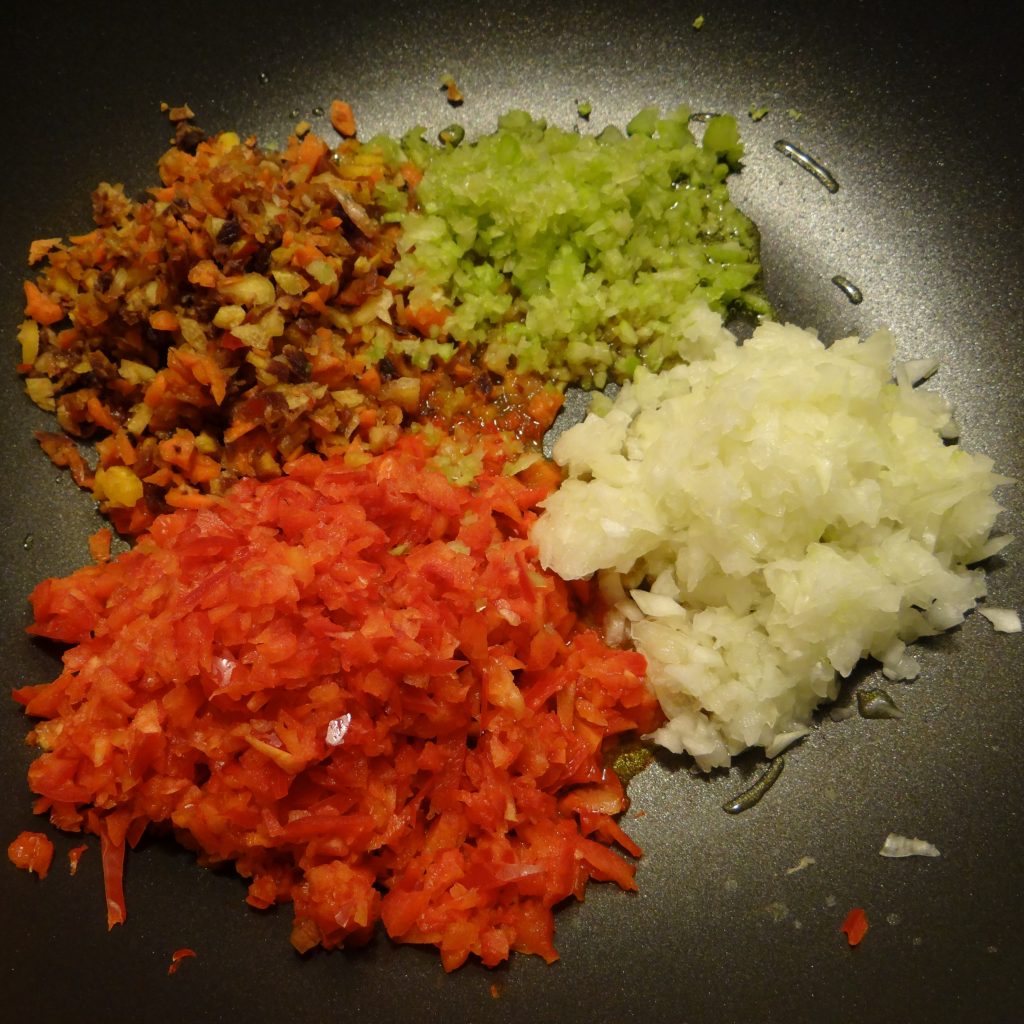 Peruvian Quinoa Soup with Coriander Shrimp
2 tbsp. GOYA® Extra Virgin Olive Oil
1/2 onion, finely chopped
1  red bell pepper, finely chopped
2 celery stalks, finely chopped
6 baby carrots, finely chopped
1 can (8 oz.) GOYA® Tomato Sauce
3 tsp. GOYA® Minced Garlic
4 packets GOYA® Salad and Vegetable Seasoning mixed with 8 cups water
8 new potatoes (about 1 lb.), peeled and cut into ½" cubes
1 cup GOYA® Quinoa, rinsed
1/4 tsp. ground cumin
1/8 tsp. smoked paprika
1 tbsp. finely chopped fresh parsley
1/2 tbsp. corinader seeds, crushed
1 lb. medium-sized shrimp
salt and pepper, to taste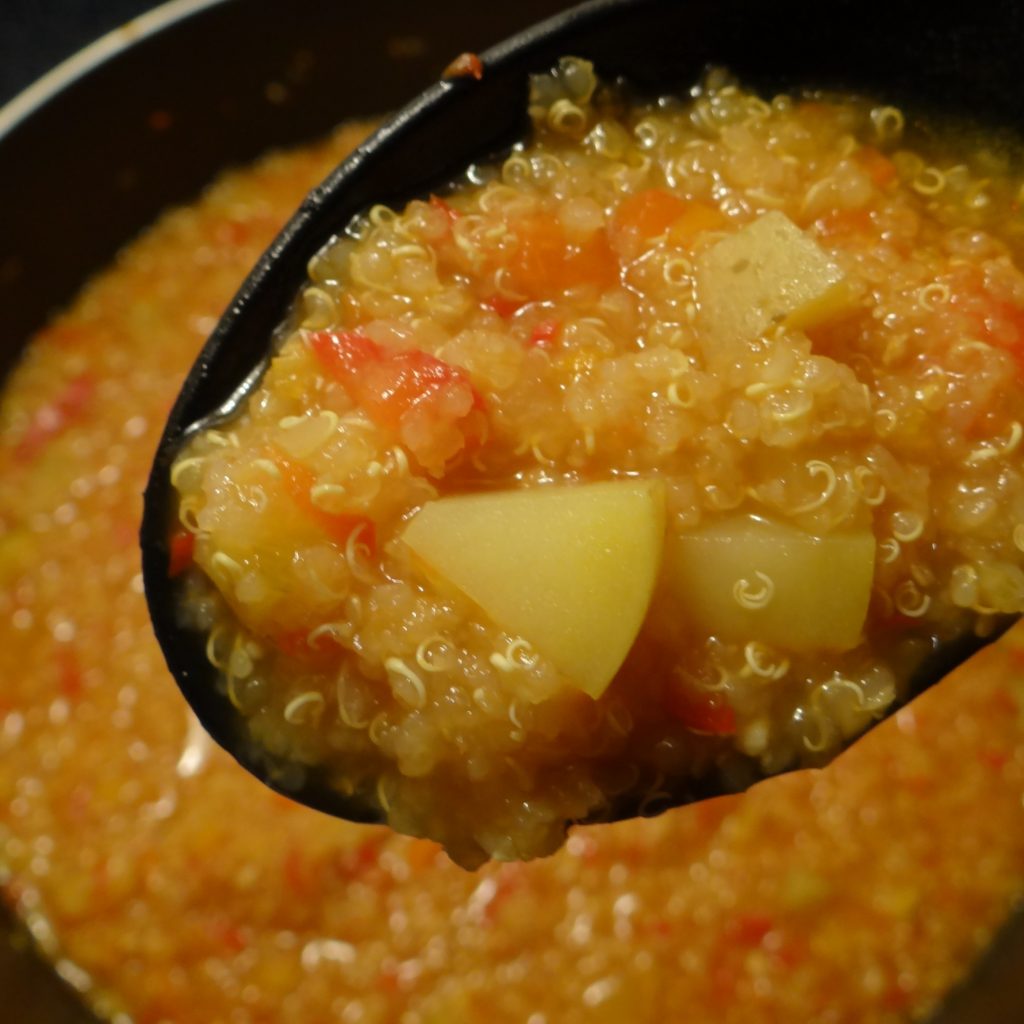 Directions
Heat 1 tablespoon GOYA® Extra Virgin Olive Oil in IMUSA Nonstick Caldero over medium-high heat. Add onions, peppers, celery and carrots. Cook, stirring occasionally, until tender, about 10 minutes. Add tomato sauce and 2 tablespoons of GOYA® Minced Garlic to pot; cook until fragrant, about 30 seconds more.
Kitchen Note: The IMUSA caldero is considered the 'workhorse' of any Hispanic kitchen due to its versatility and unique design. The IMUSA 11.6 Qt. Non-Stick Caldero (or 'cauldron' in English) has rounded sides, a tight fitting lid, and superior heat distribution. I loved the ease of use and the perfect size/shape of the caldero for cooking the soup.  It's definitely my new go-to kitchenware!
Pour GOYA® Salad and Vegetable Seasoning water mixture into caldero; bring to boil. Stir in potatoes and quinoa.  Add a pinch of salt and pepper (to taste.)
Lower heat to medium low. Simmer, stirring occasionally, until potatoes and quinoa are tender, about 15 minutes.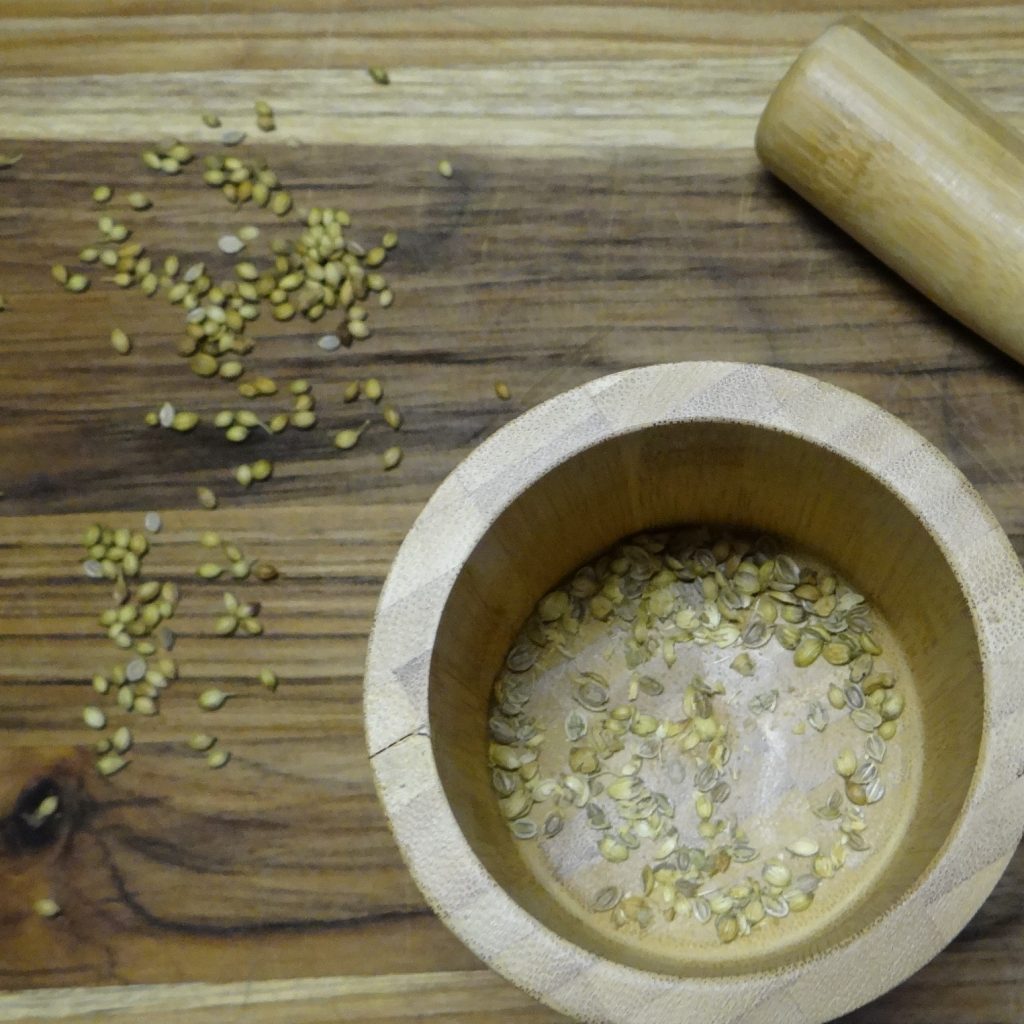 While soup is simmering, crush coriander seeds with IMUSA Bamboo Mortar and Pestle.   You can use pre-ground herbs, but cooking with fresh herbs provides a much richer flavor experience.
Heat 1 tablespoon GOYA® Extra Virgin Olive Oil in IMUSA Ceramic Caldero over medium heat.
Kitchen Note: The IMUSA Ceramic Caldero is an eco-friendly and colorful twist.  Coated with a nonstick ceramic glaze, it provides a non-toxic cooking experience free of chemicals, including PFOA, PTFE and cadmium. It is available in two sizes (24 cm and 30cm) and with two different types of lids (glass or silicone rimmed).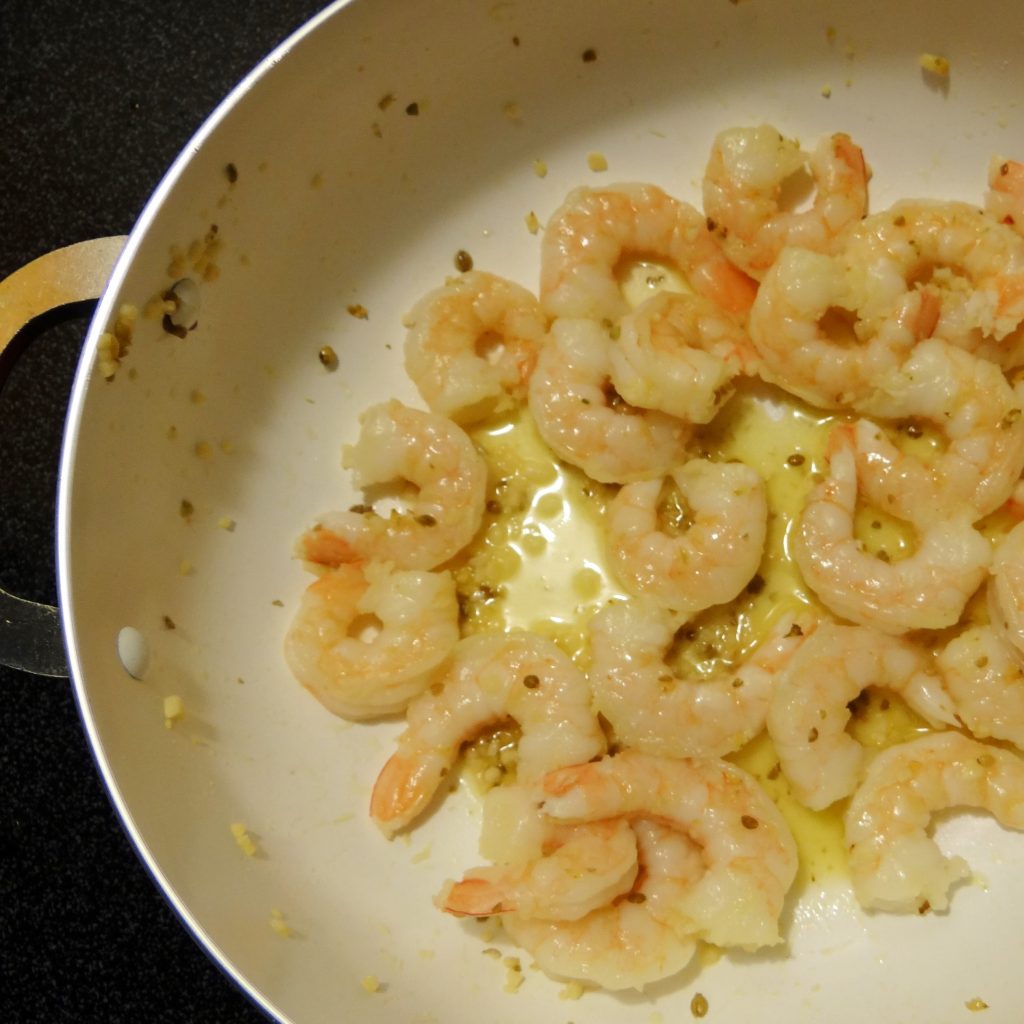 Add shrimp, crush corinader seeds, and 1 tablespoons of GOYA® Minced Garlic to the caldero.  Cook shrimp over medium heat, turning once, until fully cooked.
Remove shrimp from heat and set aside.
When soup has finished simmering, remove from heat.
Ladle soup into bowl, top with shrimp and sprinkle fresh parsley garnish on top.  Serve and enjoy!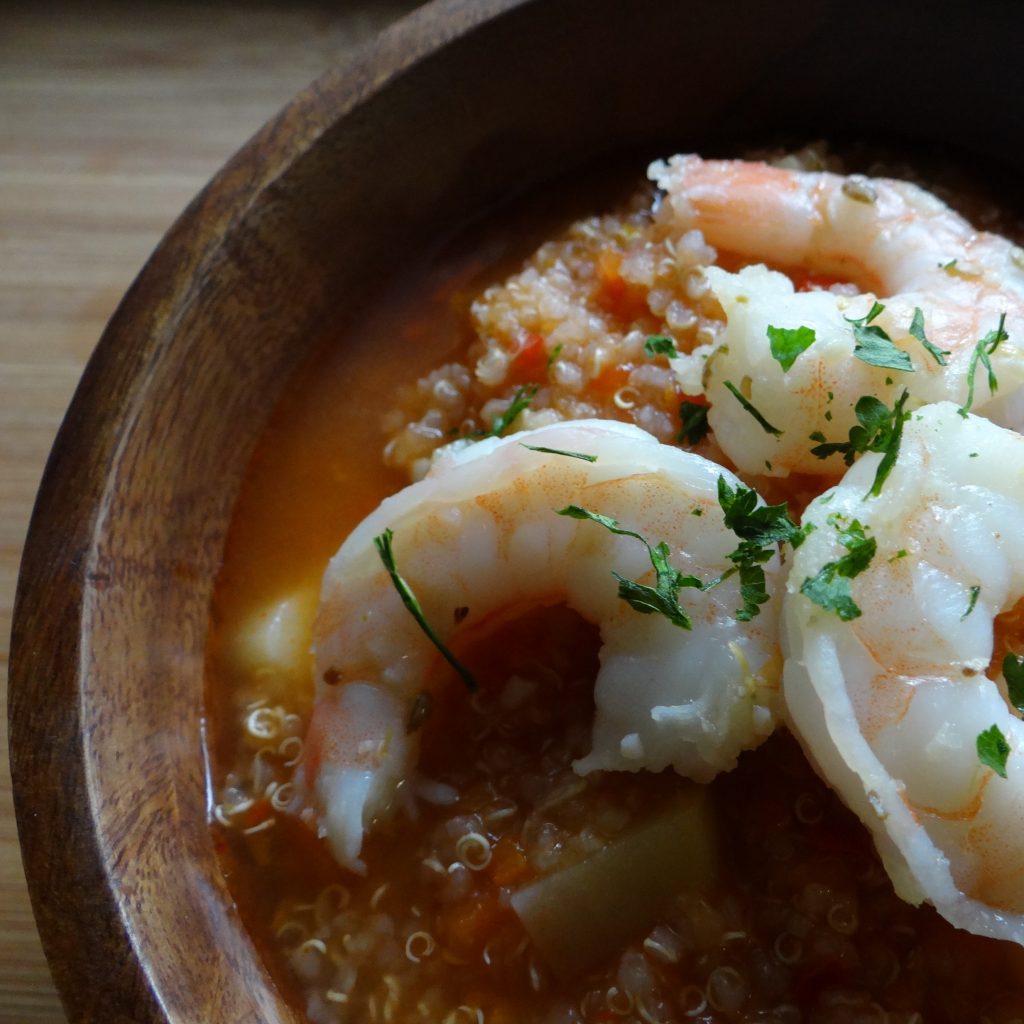 WIN AN IMUSA TORTILLA WARMER AND GOYA COOKBOOK!
Thanks to our friends at IMUSA and Goya, to help celebrate Hispanic Heritage Month, one (1) Rural Mom reader will win a prize pack that contains:
one (1) IMUSA Cloth Tortilla Warmer
The IMUSA Cloth Tortilla Warmer makes it easy to serve fresh, warm tortillas at any meal. Tortilla warmers are essential in any Mexican kitchen, used to keep tortillas hot, soft and fresh while gathered around the dinner table.
The tortilla warmer is for microwave use and keeps tortillas or breads warm for up to 1 hour with a built-in insulated pouch. The perforated food safe PVC barrier inside the pouch allows the moisture to escape slowly, preventing the issue of sweating inside. In addition, the polyester/cotton exterior features attractive and trendy designs, adding to its visual appeal on the table. Having cold tortillas minutes after heating won't be a problem any longer!
one (1) Goya Cookbook – Goya's Happy, Healthy Celebrations Cookbook is a bilingual cookbook packed with 30 healthy MyPlate Latin recipes for every celebration!
NOTE: Everyone can download a free PDF copy of the Goya Cookbook at http://www.goya.com/english/myplate.html!
Giveaway is open to US residents only
ENTER via the Rafflecopter below: