Every time I pack my son's school lunch, I swear that quirky little "Peanut Butter Jelly Time" song dancing around at a dizzying speed in my brain.  And if it's not that, it's something along the lines of "Ham and Cheese Time."  I would tell you I have all the solutions to a perfectly fun, nutritious and delicious lunch for my children, but like you, I struggle.  Often I'm a little short on time or energy and my ideas for lunch fixes can be just plain ol' B.O.R.I.N.G.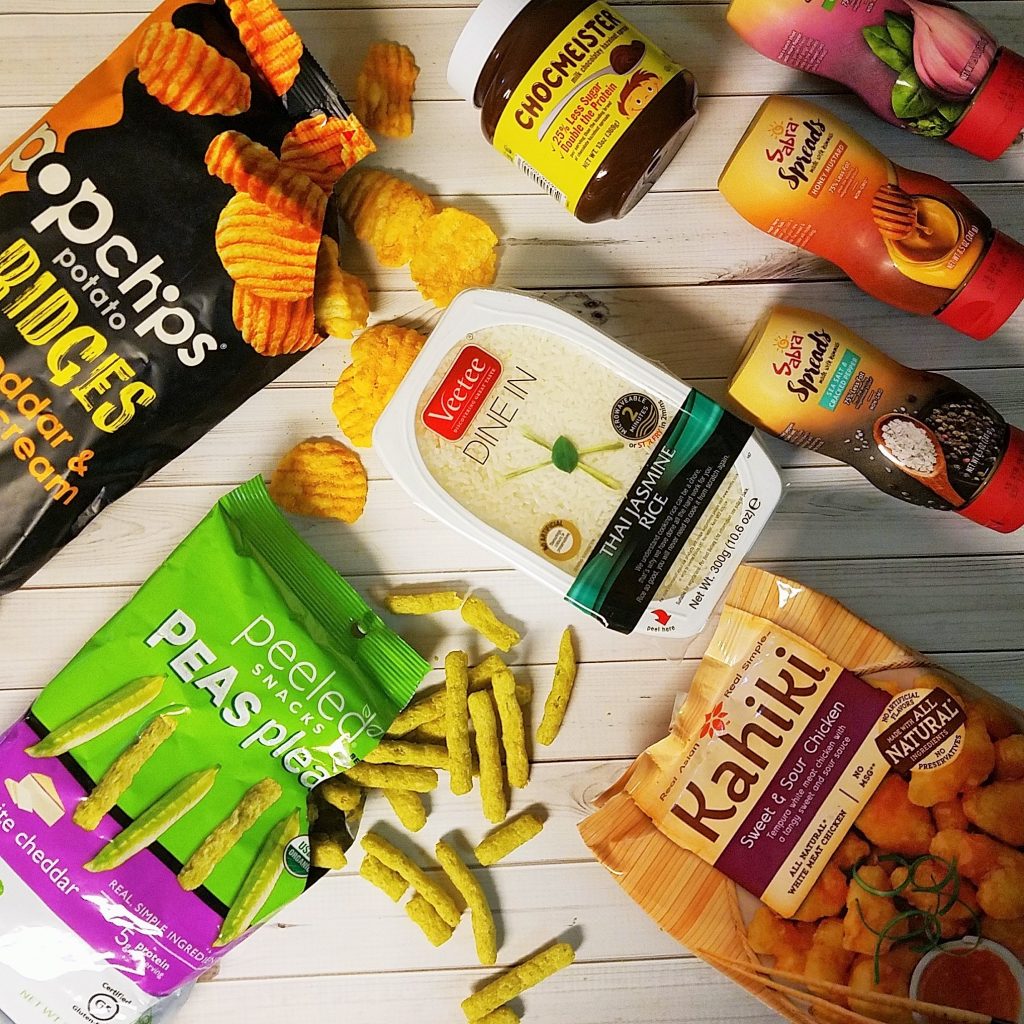 Which is why I'm always seeking great ideas for wholesome lunch fixes that:
do not require a tremendous amount of effort or time to put together (our days are full enough when back-to-school time hits!)
have a great taste my kids will love (we all know, if they don't like it, they simply won't eat it.)
When BabbleBoxx asked me to check out a sampling of new products to help make lunch fixes quick, easy and tasty, I did a little happy back-to-school jiggity-jig!  I don't always have time to check out what's new at the supermarket or whip up new recipes, so when in comes to lunchtime, I'll take all the help I can get.  I hope you'll find some lunchtime inspiration will all these great new products and time-saving ideas.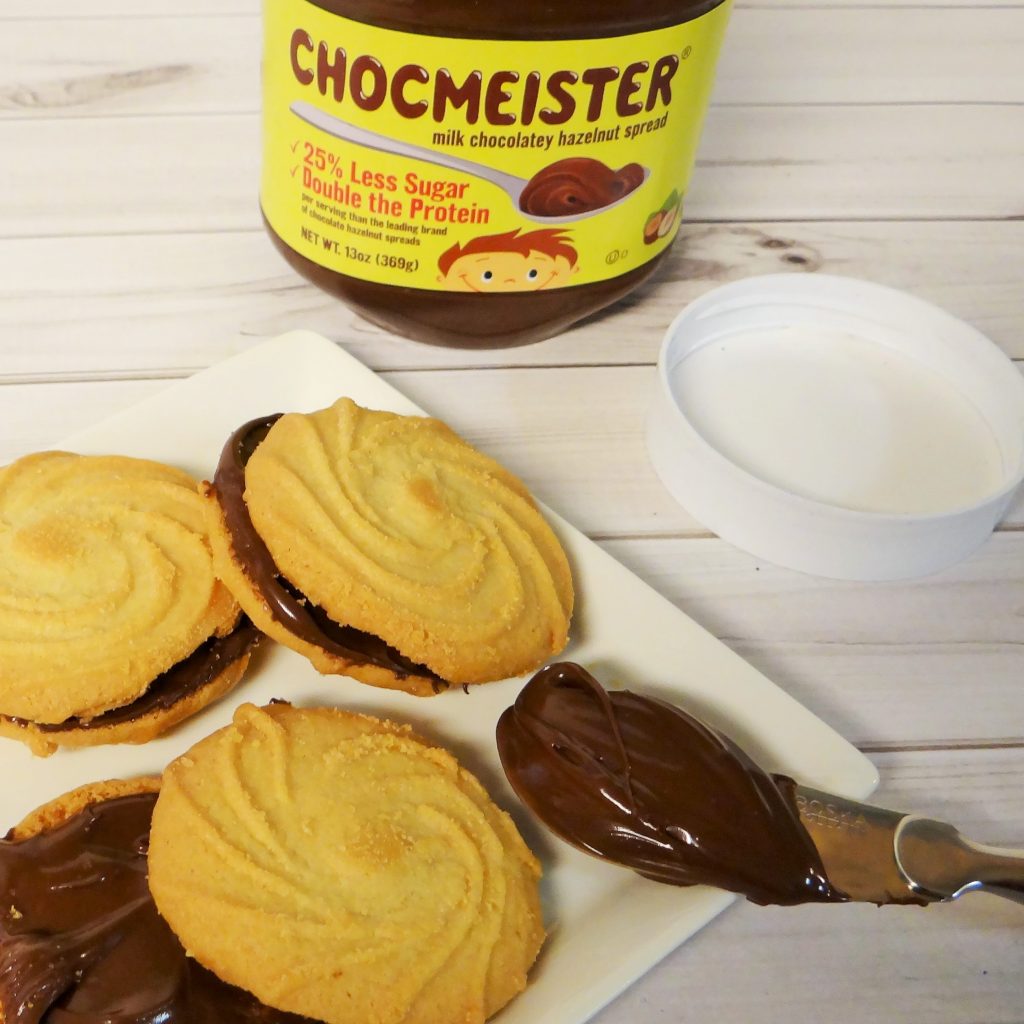 A sure-fire way to snag my son's attention is to mention chocolate.  It's a taste he craves and gravitates towards immediately.  Of course, I'm concerned about him indulging sweets too much, so I tend to leave sugary snacks out of his lunchbox.
Peanut Butter & Co.'s Chocmeister Milk Chocolatey Hazelnut Spread is a compromise we both love.  Chocmeister has less sugar than the leading brand of chocolate hazelnut spreads and double the protein.  He gets the awesome, rich taste of chocolate he enjoys and I get the satisfaction of knowing I'm sending a sensible snack in his lunchbox.
One cool thing I discovered quickly is that you can not only use the spread to revise a traditional PBJ, it's an excellent filling for DIY cookies!  Just choose a pair of your favorite low-sugar homemade or store brand cookie and use the Chocmeister spread in the center to create a healthier version of a sandwich cookie.
Use code "LessSugarChoc" for 20% off orders of $25 or more on ilovepeanutbutter.com.  Offer will be valid through September 30th.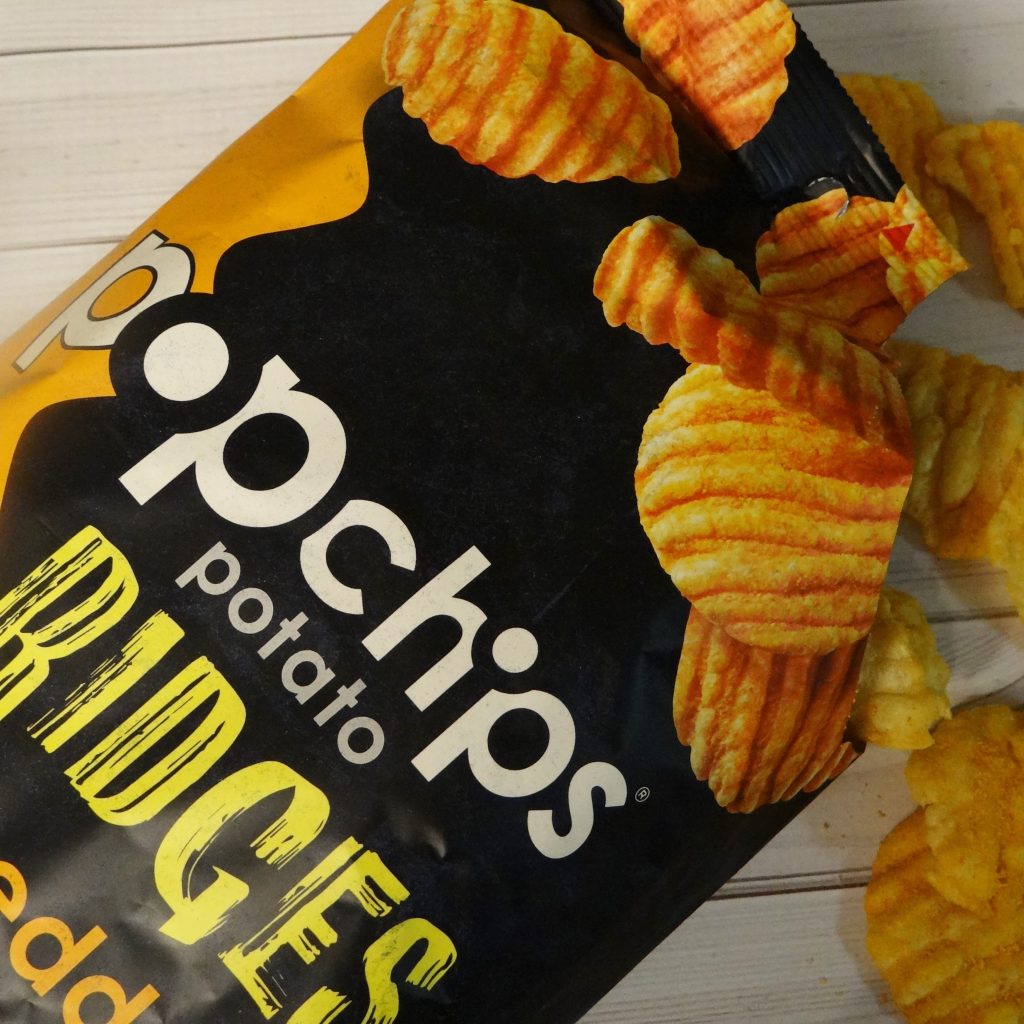 On the subject of snacks, how many times have you caved in and tossed in a bag of chips or cheese puffs in a lunch bag, fully knowing it wasn't the best option, but the easiest one?  I'm guilty of this but as I've made a commitment to better health for our family, I've been exploring and using better alternatives.  Many of them are not available in small convenience size packages, but it takes only a few seconds to portion chips into a reusable container (you can even do this on the weekends and set up enough for the whole week ahead of time.)
The two that we just discovered- Peeled Snacks White Cheddar Peas Please and Popchips Ridges Cheddar Sour Cream Flavor, my children and I all adore.  We all think the tastes are fabulous and I'm very happy with their healthy snack properties.
Get a one time offer of 15% off total cart over $25 at http://shop.peeledsnacks.com – use promo code "BABBLE16" – offer valid through September 30, 2016.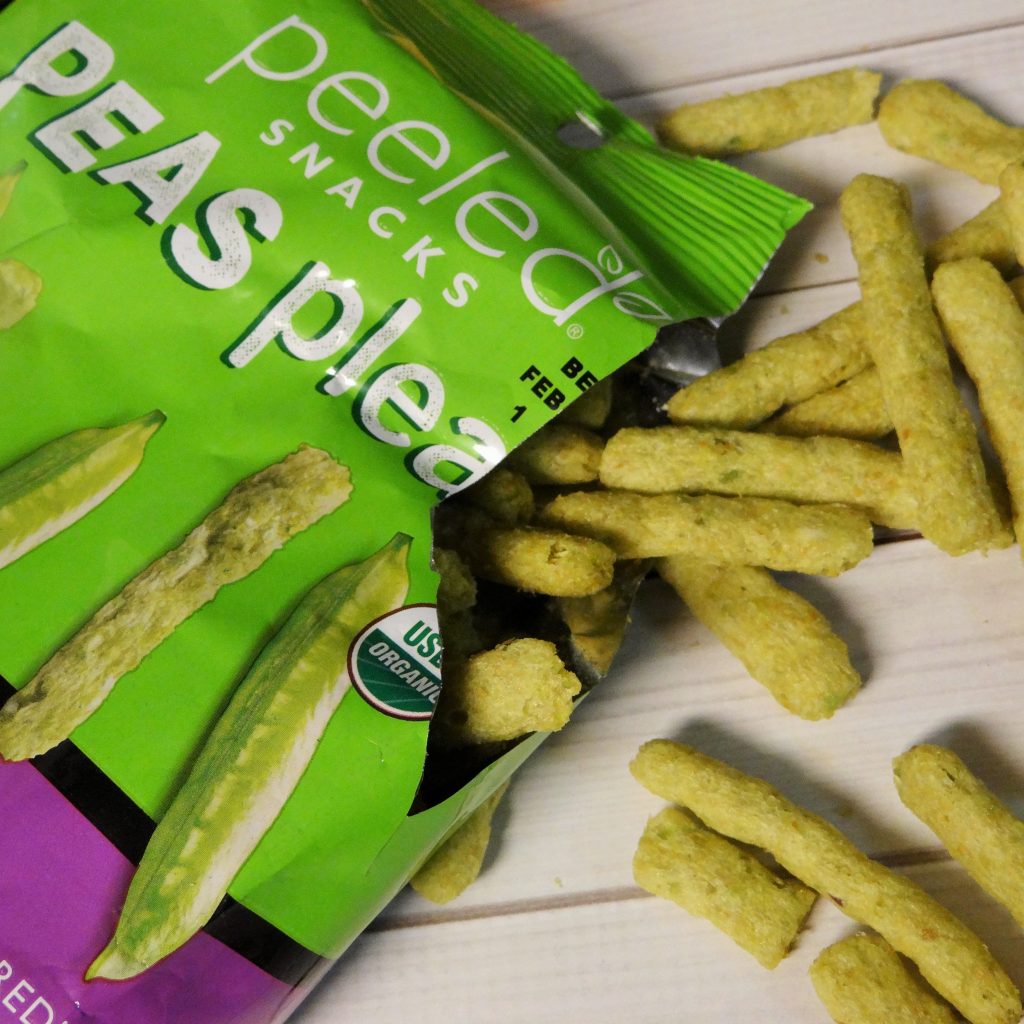 Popchips Ridges Cheddar Sour Cream Flavor have a terrific flavor and crunch, but are popped not fried.  This leaves them with half the fat of fried potato chips.  They are also gluten free, which is a bonus for me as I'm gluten sensitive.  (When you portion them out for the kiddos lunch fixes, be sure to portion some for yourself!)
Peeled Snacks White Cheddar Peas Please are similar in taste to other cheese puff-like snacks you may already enjoy, but they are a more nutritious snack option.  I have to confess I was a little skeptic at first that a baked pea snack would be a taste I liked, but I was in for a big surprise.  They are truly delicious… so don't let the name fool you! Made with organic whole peas and whole grain brown rice they offer a half cup of vegetables per serving, and are chock full of protein and fiber, too.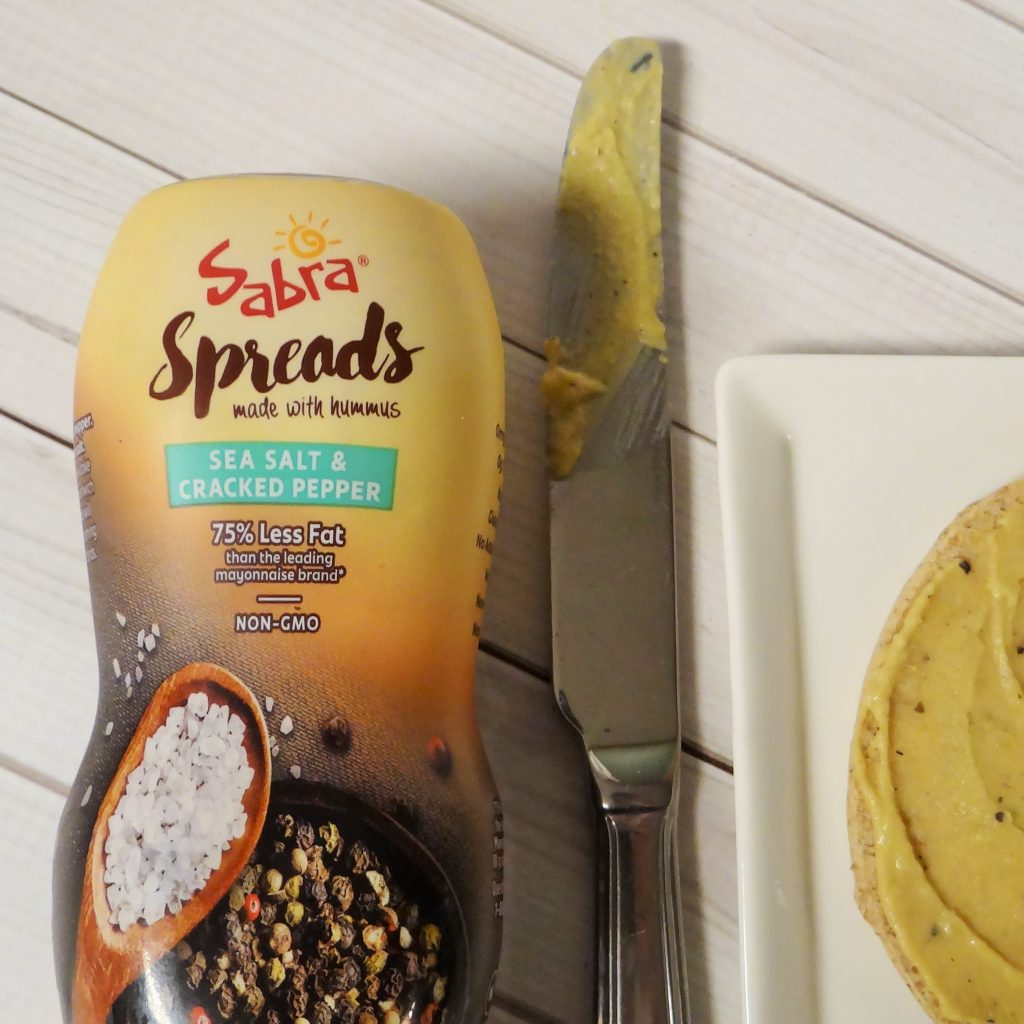 If you are looking for a fun spread for your chips or a quick and easy way to jazz up a humdrum lunch sandwich, Sabra Spreads with Hummus are going to totally brighten your lunchtime.  Available in flavors of Garlic Herb, Honey Mustard and Sea Salt & Cracked Pepper, they are a perfect pairing with any lunch meat, vegetable, chip or simply enjoyed on their own with a piece of pita or flatbread.
I'm a huge fan of hummus, so I know I'll be heading out to the store soon to grab some more to enjoy during my lunchtime.  Sabra Spreads with Hummus have 75 percent less fat than the leading mayonnaise and come in a handy squeeze bottle that makes drizzling it on a sandwich or chip super easy.  This is one of those lunch fixes I think is the bomb-diggity of lunchtime genius.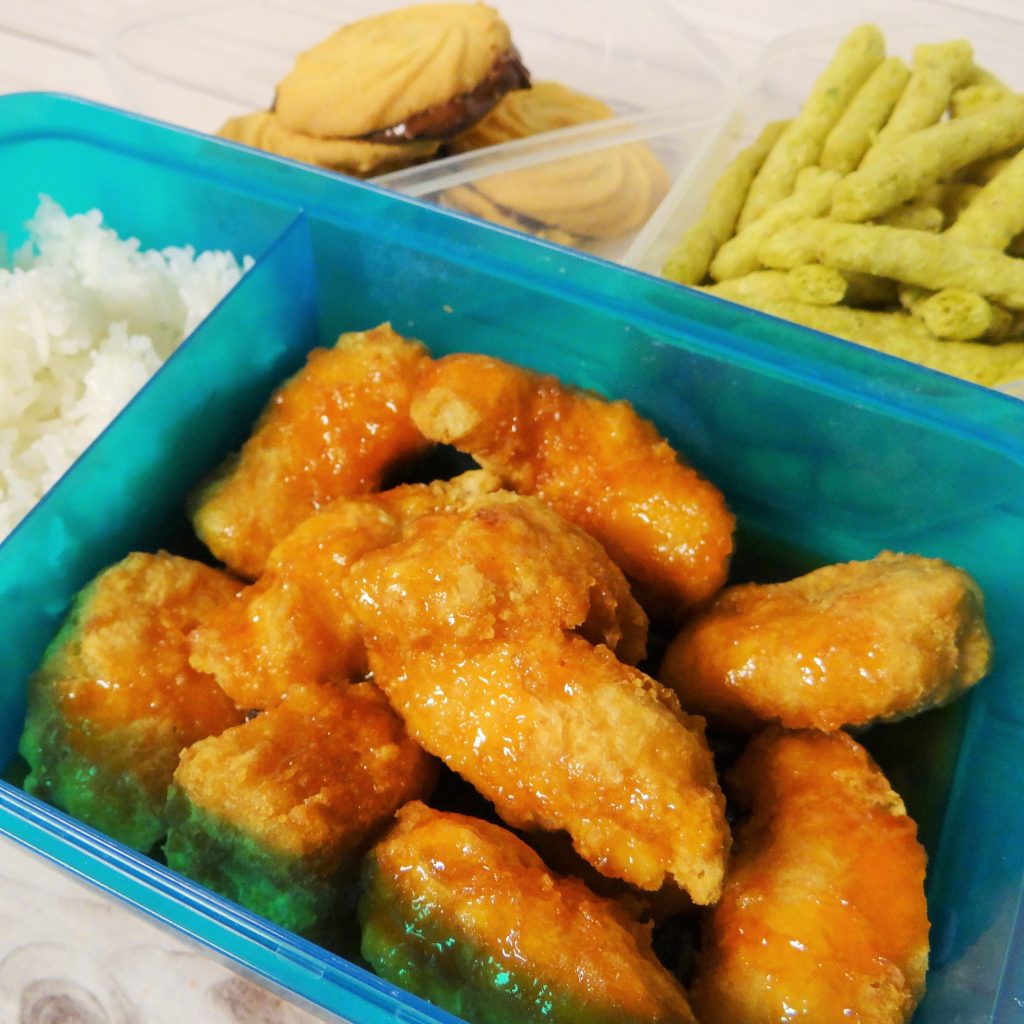 If you really want to "wow" your crew with a creative lunch fix, take their taste-buds on a gourmet journey with destination flavors like Kahiki Sweet & Sour Chicken.  Kahiki's all-white meat chicken breasts are sourced from local Ohio farmers and are marinated, batter and fried in-house to deliver fresh, mouth-watering dishes to you.  These meals are wonderful time-savers in the kitchen as each frozen Chinese food package takes very little time to prep and heat.  We've also discovered, that once heated, they are also quite enjoyable later as a cold dish, so even if your child doesn't have access to heat their lunch, they may still love to enjoy this treat in their lunchbox.
Kahiki offers five flavors:  General Tso's Chicken, Orange Chicken, Sweet & Sour Chicken, Sweet & Spicy Chicken, and Crispy Tempura Chicken with Honey Sauce.  Pair your Kahiki waffles, lettuce wraps, noodles, quesadillas or one of my new favorites, Veetee Rices.  The ideas are endless and the taste is divine!
Print a limited time Buy 1 Get 1 Free coupon for Kahiki's new Yum Yum Stix, Bowl & Roll entrees or Egg Rolls at www.kahiki.com/blogger – While you are there, be sure to download the FREE Asian Dinner Party Planner!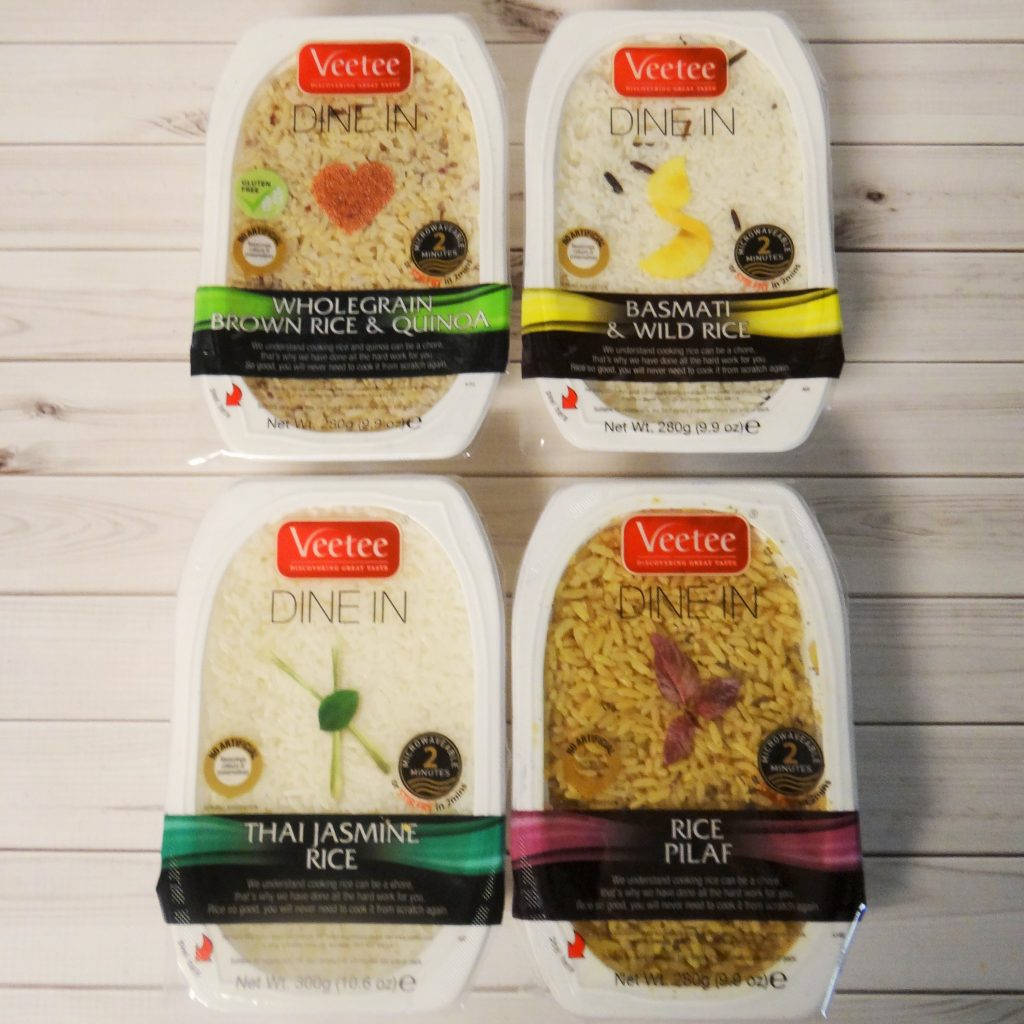 Veetee Rice is a microwavable rice that offers lightening quick lunch and dinner fixes.  Ready in two minutes, each package contains two servings, is non-GMO, gluten-free and made off all natural ingredients.  Some of the flavors are vegetarian and vegan-friendly and one of my favorite features of this quick rice is the package tray is BPA-free and recyclable.  All important features for me to consider when selecting a convenience food for my family to enjoy.
So far, my favorite is the Thai Jasmine, but the Whole Grain & Quinoa is a close second.  All of the flavors are straight-forward, honest to what you expect.  I think the Rice Pilaf is going to be an excellent pairing to my favorite Greek Souvlaki recipe and can't wait to try the pairing!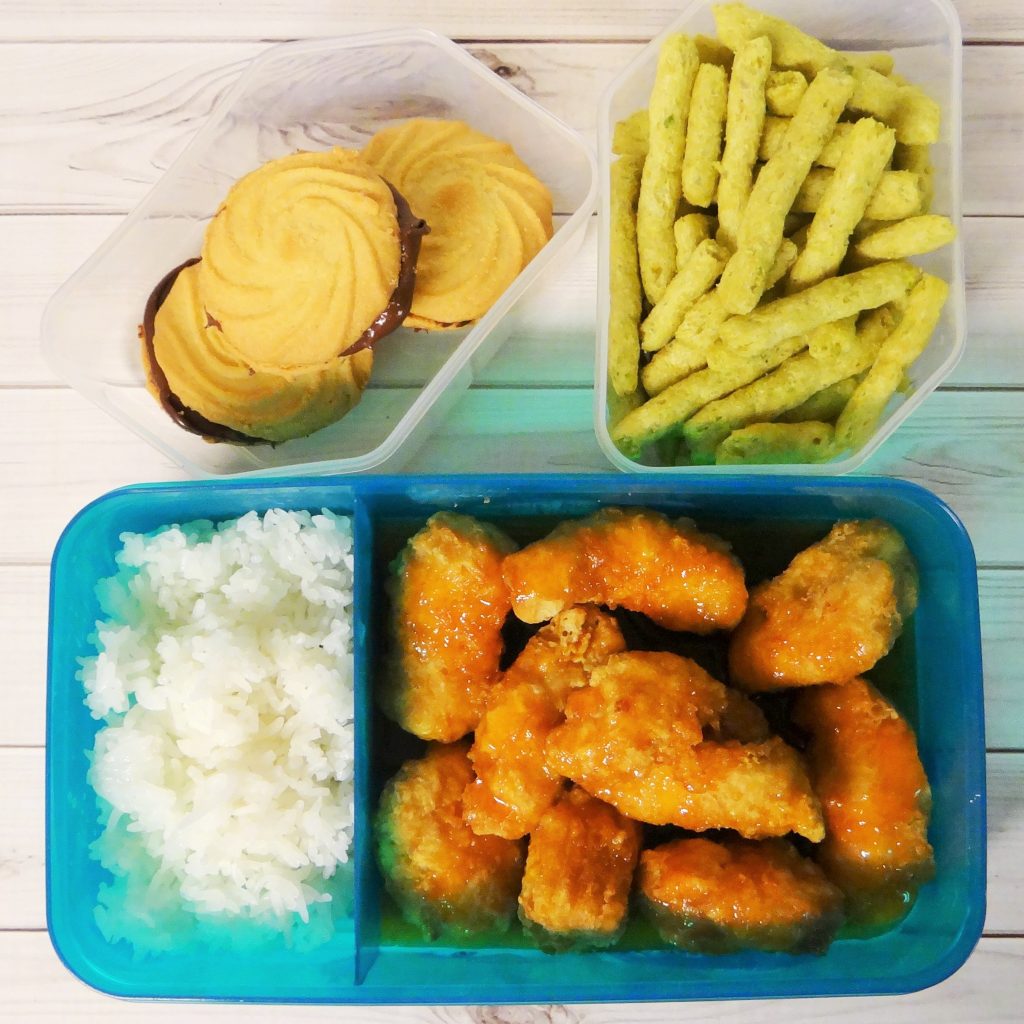 Have you discovered new products to help your back-to-school lunches shine?  Which quick and easy lunch fix would you like to try first?
This post is sponsored by BabbleBoxx.com on behalf of Single Edition Media.