As we are about to celebrate the holiday we set aside each year for giving thanks, I'm reminded of all the blessings I have from the amazing people in my life to the very air that sustains us.  I'm also reminded to be thankful for the freedoms I have that many do not.  Did you know that there are still many women around the globe who do not have equal rights like you and I do in the United Sates?  We often take this freedom for granted but there were many brave women who paved the path to these liberties in America.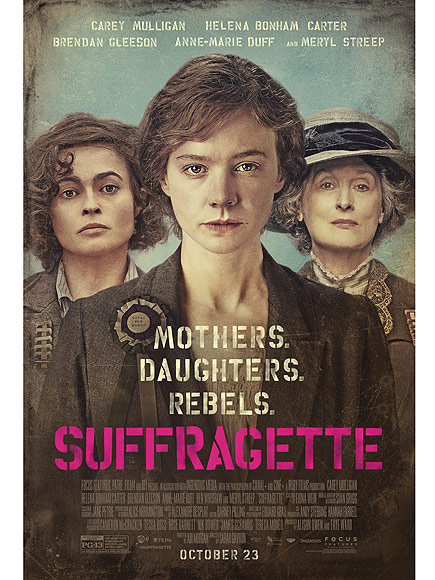 This year is the 95th anniversary of the Woman's Suffrage Movement's great victory, the the ratification of the 19th Amendment to the U.S. Constitution which granted women the right to vote.
"The right of citizens of the United States to vote shall not be denied or abridged by the United States or by any State on account of sex. Congress shall have power to enforce this article by appropriate legislation." – 19th Amendment, U.S. Constitution
Yet, this significant part of American history is generally nor more than a blip in studies and books chronicling American history.  Take a look at the timeline below, many of the facts surprised me, especially how recently we've made significant strides!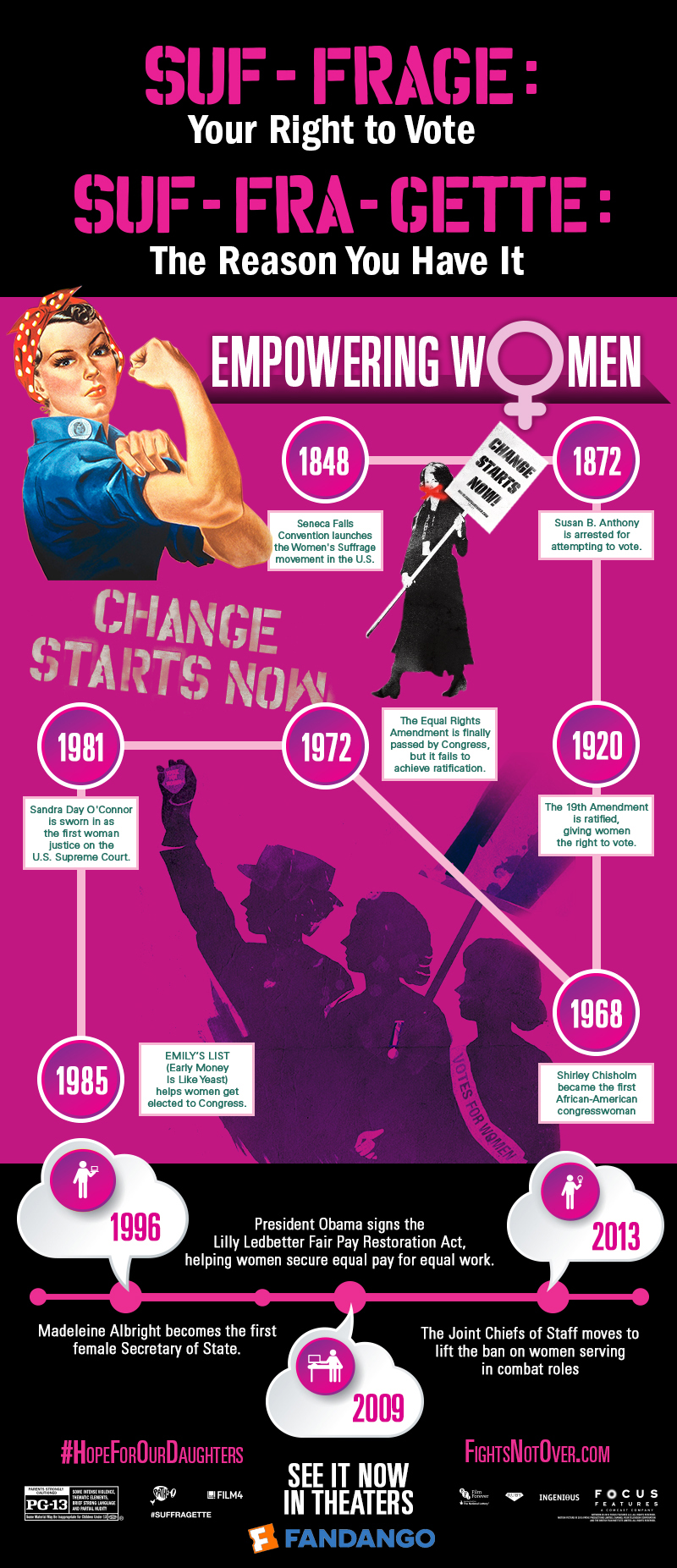 This story of our fight for freedom is one that deserves to be told and it is a story that is still ongoing in our culture and others.  As we step back and remind ourselves of what to be thankful for this year, I'm adding the brave women who stood up for my rights and who continue to champion women's rights throughout the world.  I hope to count myself among those contributing to further our cause by speaking up and calling attention to this continued movement.  I hope you'll join me by adding this important freedom to your list of blessings this holiday season!
I also hope you'll join me in celebrating the film, Suffragette, a film I'm very excited to see this November!
About the Film:
Academy Award nominees Carey Mulligan and Helena Bonham Carter, and three–time Academy Award winner Meryl Streep, lead the cast of a powerful drama about the women who were willing to lose everything in their fight for equality in early–20th–century Britain. The stirring story centers on Maud (played by Carey Mulligan), a working wife and mother whose life is forever changed when she is secretly recruited to join the U.K.'s growing Suffragette movement. Galvanized by the outlaw fugitive Emmeline Pankhurst (Meryl Streep), Maud becomes an activist for the cause alongside women from all walks of life. When increasingly aggressive police action forces Maud and her dedicated fellow Suffragettes underground, they engage in a dangerous game of cat–and–mouse with the authorities, who are shocked as the women's civil disobedience escalates and sparks debate across the nation. Inspired by true events, Suffragette is a moving drama exploring the passion and heartbreak of those who risked all they had for women's right to vote – their jobs, their homes, their children, and even their lives.