Traveling around the country in an RV is a great way to get an up-close, personal perspective of America. From the mountains to the oceans, the deserts to the grassy plains, RV travel gives you a realistic experience that will create memories of a lifetime.
Whether you own an RV or rent one for your road trip, you can experience an exciting adventure surrounded by all the comforts of home. It's a great way to take a family vacation to some of America's most beautiful places and experience new surroundings. Exploring America in an RV, you can travel in style, explore new places at your own leisure, and find unique points of interest along the way. Each day offers new and unexpected discoveries.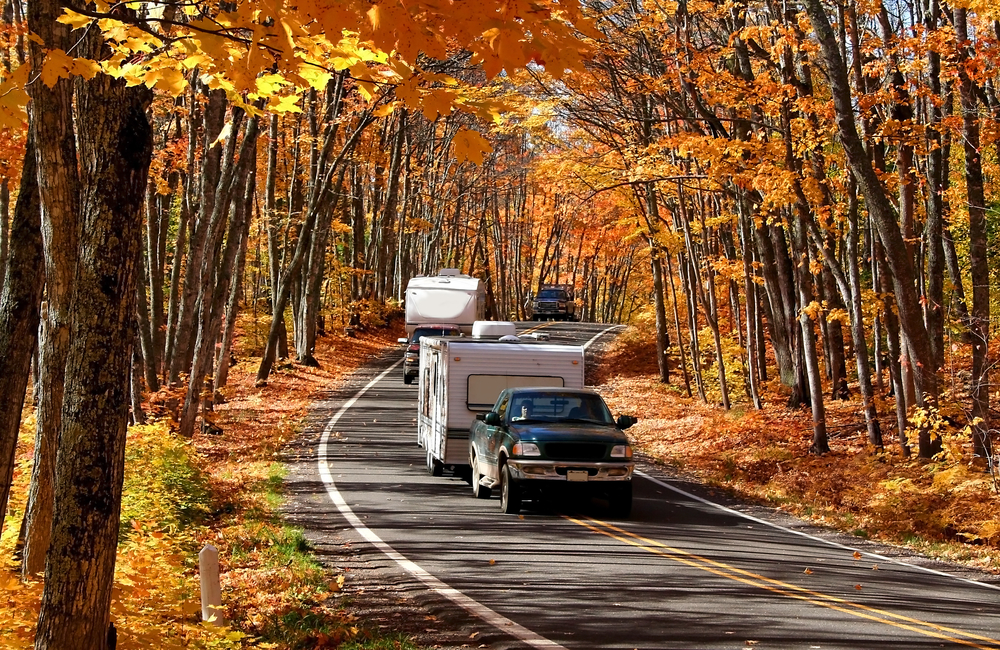 Newer RV models are well-equipped with modern conveniences like microwaves, wine coolers, flat screen TVs and surround sound. Today's RV interiors are stylish with beautiful flooring, countertops and upholstery materials, comfortable RV cushions and beds, and all the familiar comforts of home. While traveling, you can cook your own meals, sleep in your own bed and make your own schedule. There's no early hotel checkouts, baggage tips, expensive room service or bad morning coffee. You'll have everything you need right at your fingertips. If you take your pet, pack a cozy pet bed from The Foam Factory. If you need groceries or extra supplies, stop at a convenient location while you're on the road.
Before you take your RV on the road, make a checklist of important things you need to take with you to stay organized and safe:
* Cell Phone – call the family, order pizza, or contact a mechanic for repairs.
* Laptop Computer – make campground reservations, check online information, do online banking and send or receive emails.
* Small Printer – print highway routes, directions and maps.
* Address/Phone Book – call your hometown doctor, dentist, veterinarian, banker, insurance agent and your children's school.
* RV campground guides – check state campground locations that include facilities, activities, cleanliness and campground costs.
* Current highway atlas – eliminate a pile of individual state maps.
* Hand-held GPS – find your way if you get lost or can't find your destination on the map. If your RV has an installed unit, you don't need a hand-held unit.
* First-aid kit – for accidents and emergencies.
Traveling in an RV is easy and fun. You'll feel like you're in the comfort of your home and on vacation at the same time!