One of my rural crew's favorite things to do is celebrate family movie and game night.  We shut down the computers and phones and everything else, I make some snacks, and we all sit down and watch a movie or play a game together. With everything that we have going on, family movie and game nights bring us back together.  They're fun for everyone. (Though I'm glad my boys weren't into watching Frozen 15,000 times like everyone else's little girls!)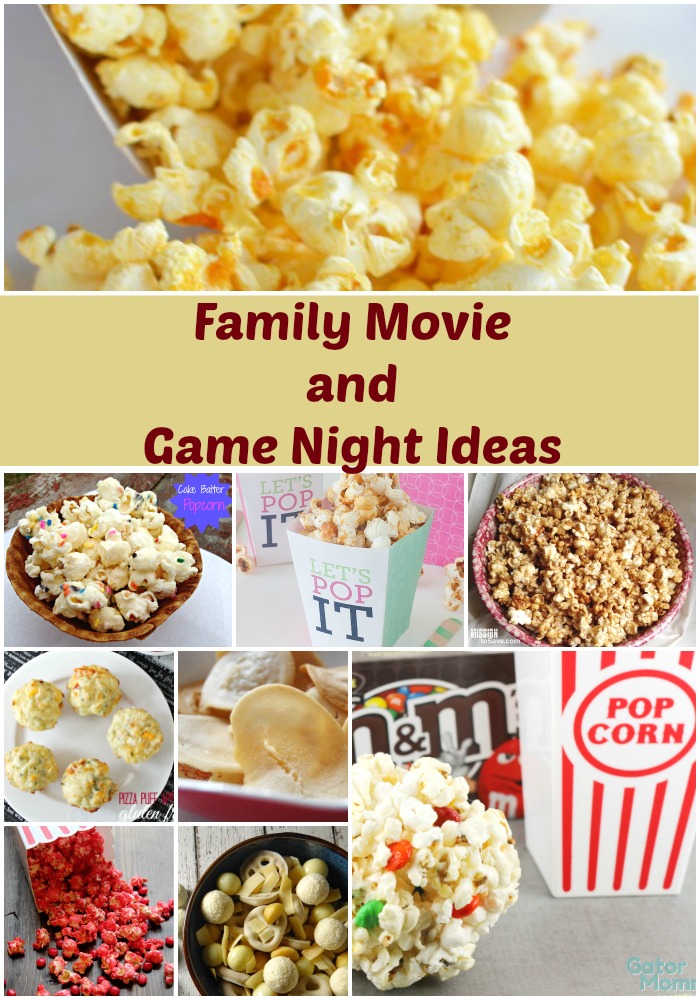 If you've never done family movie or game night, don't worry.  Lots of families haven't.  Here are some greats Family Movie and Game Night Ideas to get you started:
1. There are no rules, other than the standard house rules. Once you bring a bunch of rules into the mix, it becomes no fun. It doesn't matter what time the fun begins, what you're wearing, and you don't need to decorate.  The only requirement is togetherness.
2. Many families like to turn off the electronics (besides the TV on movie night of course). This is so that the kids aren't texting their friends the entire time and they are actually spending time with their family.
3. Remember that it's supposed to be fun.  If the movie is terrible and everyone is bored, no one needs to feel bad about asking if they can switch movie night to game night. So many times, parents try too hard to make everything perfect and then they get all stressed out.  The purpose of the entire thing is to relax, laugh, and enjoy each other's company.
4.  This is how it works in our house: As a family you choose a movie or a game, and then you choose a snack.  I've done a little roundup for all of you of some of the movies and games I've reviewed here on Rural Mom, and some perfect movie and game night goodies some other bloggers have done. These are a great start. If you have some great movie and game night ideas, feel free to share them as well!
Choose the Movie (or maybe you'd like to watch something on Amazon Prime or Netflix)
Muppets Most Wanted
Horrid Henry
Maleficent
The Jungle Book
Disneynature BEARS
Sleeping Beauty
Paddington
Guardians of the Galaxy
Captain America
Avengers
Star Wars
Choose a Game
Bugs Card Game
Morphology
Reverse Charades
Trivial Pursuit Live!
Monopoly Plus
Battle Sheep
Choose a GOODIE!
How to Create a Movie Night Snack Mix
Buffalo Popcorn
M&M Popcorn Balls
Sweet Homemade Caramel Corn
Sweet & Yummy Cake Batter Popcorn Treats
Red Hot Popcorn
Veggie Pizza Appetizers
Pizza Stuffed Mushrooms
Soft Homemade Pretzels
Pizza Puff Appetizers
Rice Chips
Fish in an Ocean
and one of our all-time favorites: Minion Munch
Do you have movie and game night?  What's your family's favorite movie or game?