You truly don't need a reason to celebrate fresh Mexican cuisine, it's something worth rejoicing about all year round! But you do need the proper tools to enjoy creating authentic Mexican dishes at home to enhance your experience.  Putting together a Cinco de Mayo-worthy kitchen ensemble is easy with IMUSA.  We learned this first-hand by exploring tips and IMUSA products, but as always, opinions and experiences are our own.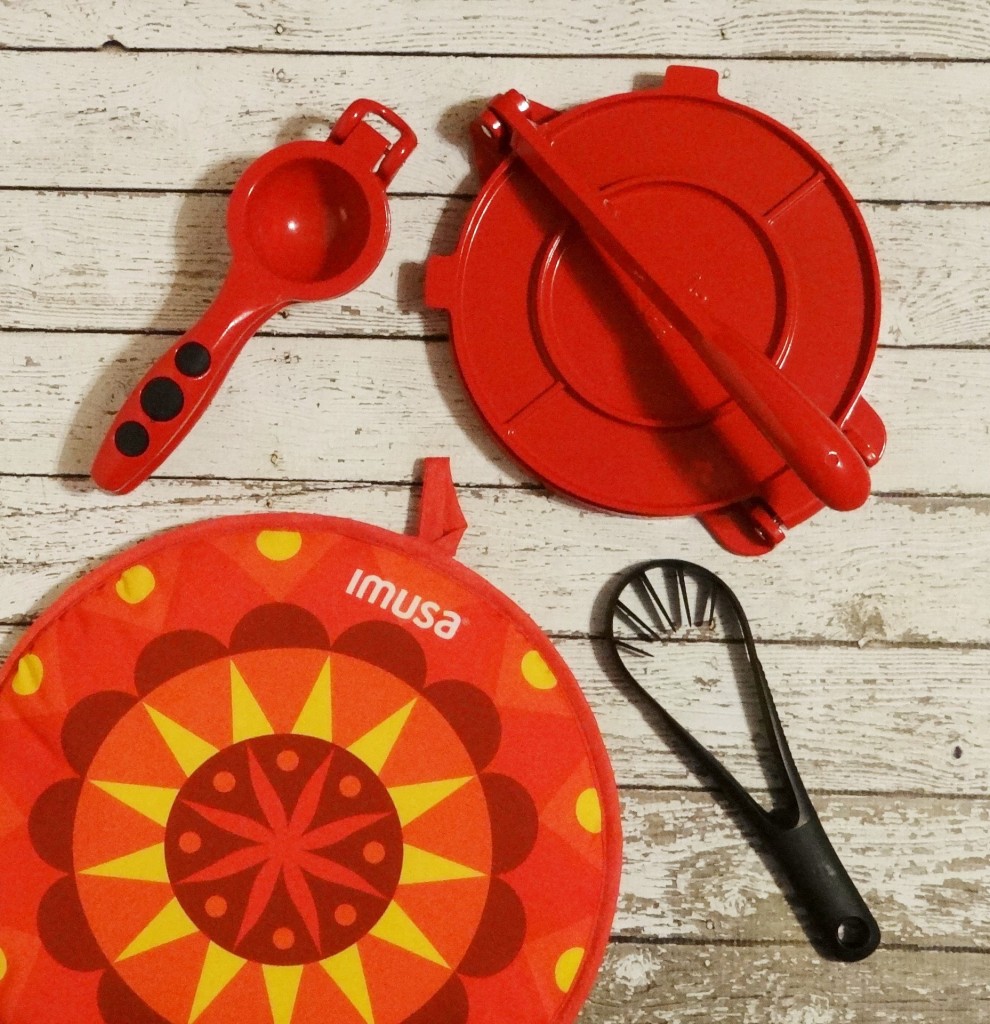 When you are preparing your kitchen for any cuisine, it pays to begin with a few core pieces that will help you get the basics taken care of for every meal.  Five essential tools to help you get ready for a Cinco de Mayo kitchen are:
IMUSA Avocado Slicer – whether you are preparing fresh guacamole or simply want to add fresh avocado slices to your meal, this tool will help curb your prep time and easily pit, scoop and slice avocados.  This model features an ergonomic handle with stainless steel accents.  Cuts and peels an avocado half in easy motions.
IMUSA Global Kitchen Citrus Squeezer – lemon and lime are core flavor enhancers in many Mexican dishes and sides and a tool that helps you get minimize waste by squeezing out every last drop is a must-have. This handy tool makes extracting citrus juice a breeze.  Colorful and stylish hand-held press has an ergonomic design for comfort.  Squeezer juices lemon or limes quickly, without the seeds or mess.
IMUSA Salsa Dishes – when you are done prepping your guacamole or whipping up a great batch of salsa, salsa verde, pico de gallo or other fresh dips and sides, you need a fun serving dish with ample room for dipping chips, too.  These restaurant-style dishes are roomy and available in festive colors.  These festive dishes come in two sizes, a 4 ounce and a 10 ounce, and in four colores – red, orange, yellow and green.
IMUSA GlobalKitchen Tortilla Press – this 8″ Tortilla Press has a traditional and durable design that allows for perfectly pressed homemade tortillas, with just the right thickness and round shape.  Product is easy to use – just insert your dough or "masa" and with one press, your dough turns into griddle-ready disks to be cooked.  Create authentic restaurant-style tortillas and impress your guests at your Cinco de Mayo-themed dinner!
IMUSA Cloth Tortilla Warmer – once your tortillas are heated and ready, keeping them warm and soft is important for full enjoyment of your meal. This festive warmer keeps tortillas warm for up to 1 hour and adds a lovely decorative touch to your kitchen and dinner table.  The tortilla warmer is for microwave use.  The perforated food safe PVC barrier inside the pouch allows the moisture to escape slowly, preventing the issue of sweating inside.  In addition the polyester/cotton exterior features attractive and trendy designs, adding to the visual appeal on the table.  Also may be used to serve up warm bread, pita, naan, arepas and more! Available in sizes 10-inch or 12-inch.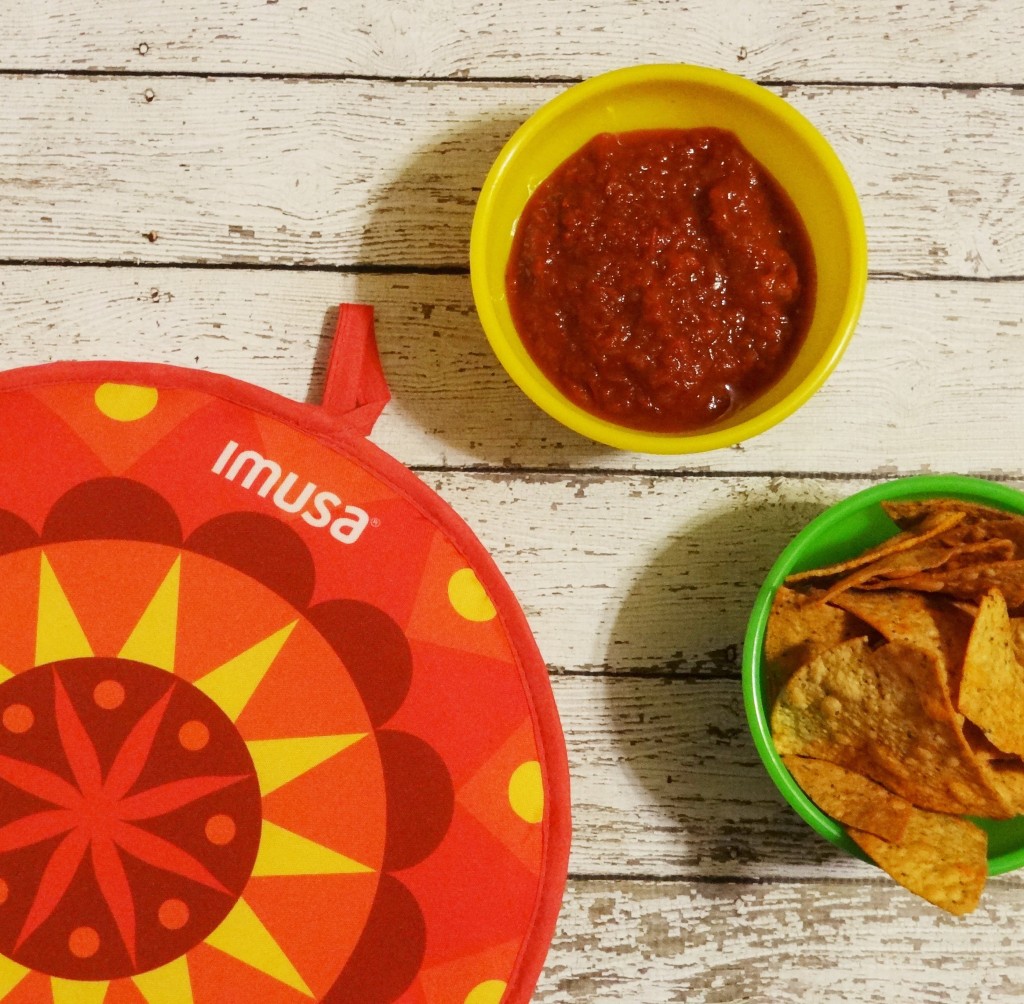 We'll be using all these fun tools this summer to whip up a delicious authentic Mexican meal experience in the Rural Mom kitchen.  Stay tuned, we'll certainly share what we create!
To learn more about IMUSA products, be sure to visit and "like" their Facebook page at www.facebook.com/imusausa
Right now, IMUSA is hosting an #IMUSAdeMayo photo contest! In order to enter the contest, all you need to do is share a photo of your favorite Mexican fare with IMUSA using the hashtag #IMUSAdeMayo between May 1st and May 5th. To be eligible to win a prize the user must submit at least one (1) photo and to be eligible to win the grand prize the user must submit a photo each day of the campaign, for five (5) days total. Visit www.facebook.com/imusausa for more information and send in your photos on Facebook, Twitter and Instagram using hashtag #IMUSAdeMayo for a chance to win!

What are your favorite authentic Mexican dishes to prepare?  Do you have a favorite tool that helps you whip up your favorite Mexican cuisine?