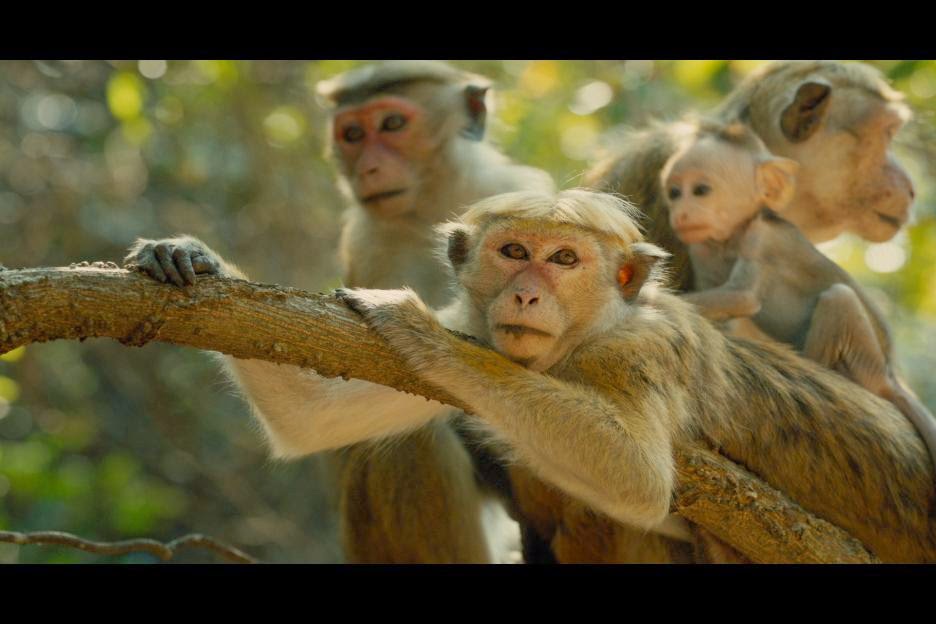 Did you know that Toque macaques are like us?  I just learned that they live in families, are exceptionally social animals and communicate using a wide variety of facial expressions, body postures and vocalizations. This fun fact and oodles of other interesting information can be found in the printable, downloadable MONKEY KINGDOM Educator's Guide below!
This special gift from our friends at DisneyNature includes lessons and activities targeted to grades 2 through 6.  Life is an adventure for Maya, the clever monkey in MONKEY KINGDOM and it can be for you and your family, too with pages chock full of entertaining activities!
Not familiar with the newest film from DisneyNature yet?  Take a peek at this stunning featurette:
MONKEY KINGDOM showcases the adventures of new mom Maya, a clever and resourceful blonde-bobbed monkey who's determined to give her son a leg up in the world.
For more information:
Like Disneynature on Facebook: Facebook.com/Disneynature
Follow Disneynature on Twitter: Twitter.com/Disneynature
Follow Disneynature on Tumbler: http://disneynature.tumblr.com/
Follow Disneynature on Instagram: http://instagram.com/disneynature
Visit the official MONKEY KINGDOM website: http://nature.disney.com/monkey-kingdom
MONKEY KINGDOM opens in theatres everywhere on April 17th!