Aye, aye, captain!  There's nautical news afloat that Pirate's Booty has collaborated with Nickelodeon and Paramount Pictures to make a splash for The SpongeBob Movie: Sponge Out of Water (in theaters Feb. 6.)
Now, while you're hanging out in your pineapple under the sea, you can enjoy the limited-edition SpongeBob SquarePants-themed Pirate's Booty!  These gluten-free fluffy baked rice and corn puffs are full on aged white cheddar flavor but have no artificial colors, flavors or preservatives.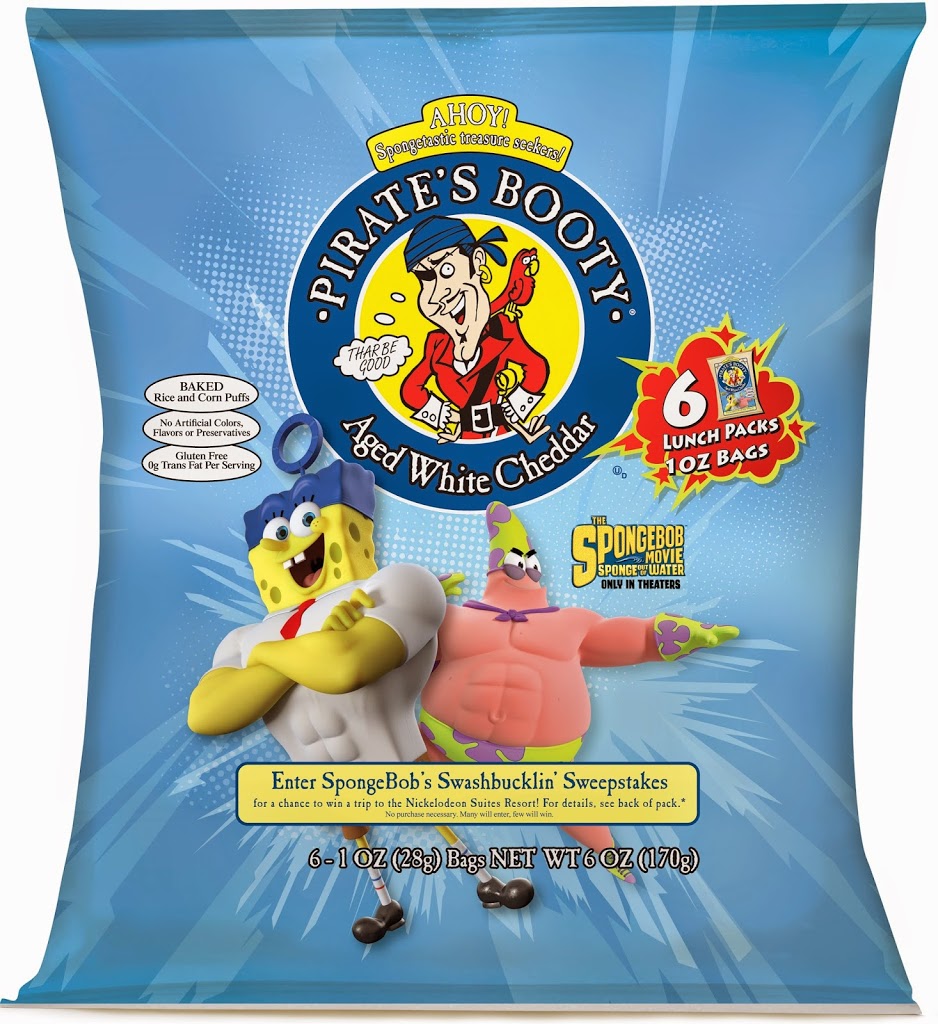 My kids love the taste and the way Pirate's Booty puffs melt in your mouth when eating them.  I love that they have zero trans fat per serving, natural ingredients and that they are available in a variety of sizes for at-home and on-the-go.
The limited-edition SpongeBob–themed Pirate's Booty are available (through the end of March) in 12 packs of half-ounce bags of Pirate's Booty Aged White Cheddar for snacking on the go as well as the classic four-ounce bags to share with the whole family.