Getting healthy in 2015 is high on our priority lists here at Rural Moms, so we were delighted when Gorton's asked if we would like to share their 30- day Realistic Resolution challenge being held on SparkPeople.com. We received complimentary products to facilitate this review, but our love of Gorton's seafood and getting healthy are 100% our own.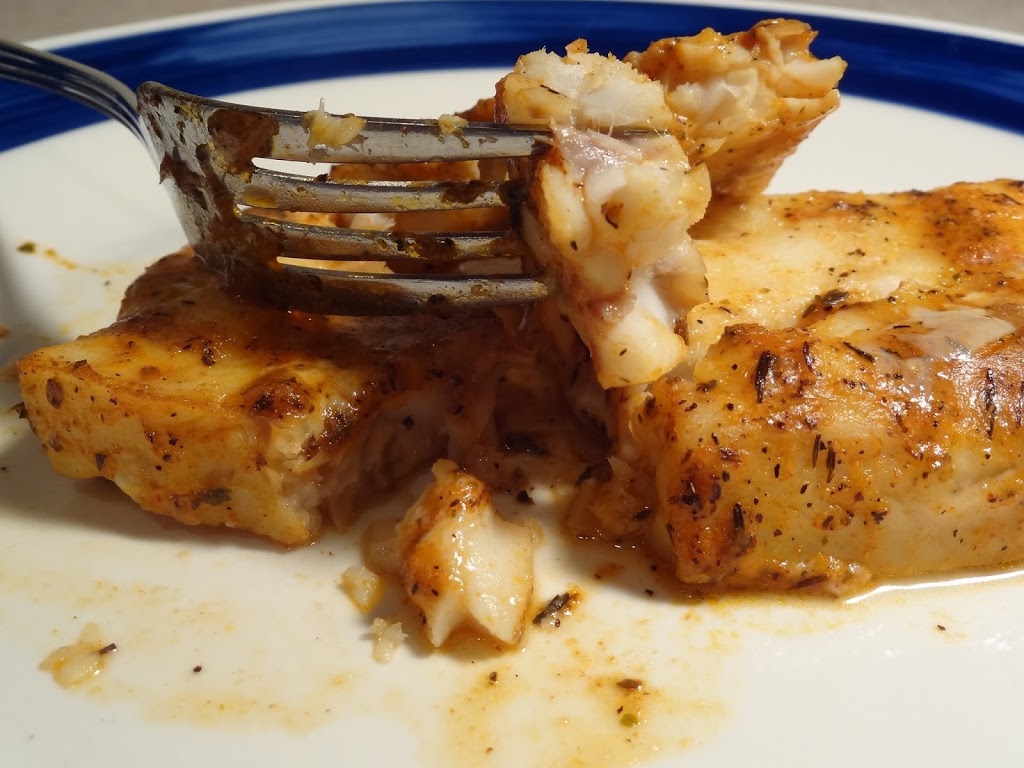 Don't these look tasty? As with all of Gorton's seafood, you can expect great taste and quality! The Cajun Grilled fillets, made with Alaska Pollock, have just the right amount of seasonings to pair well with your side dishes and come out of the oven done to perfection. The fish has a nice texture, not soggy. In fact,  my family and I didn't miss the batter at all.
They do have a little kick on the back end, like a true Cajun fillet would, so if you enjoy Cajun flavors, you will love these fillets too! Gorton's Grilled fish are gluten free and Gorton's offers several flavorful options with Grilled Tilapia, Grilled Salmon, Grilled Haddock and regular Grilled fillets.
 Now we can serve good for you seafood meals at least twice a week. These grilled options are a tasty, quick healthy  meal choice you can feel good about serving. 
They aren't just for dinner either. If you are looking for a quick lunch option, why not whip up this Thai lettuce wrap using a Gorton's grilled fillet of your choice?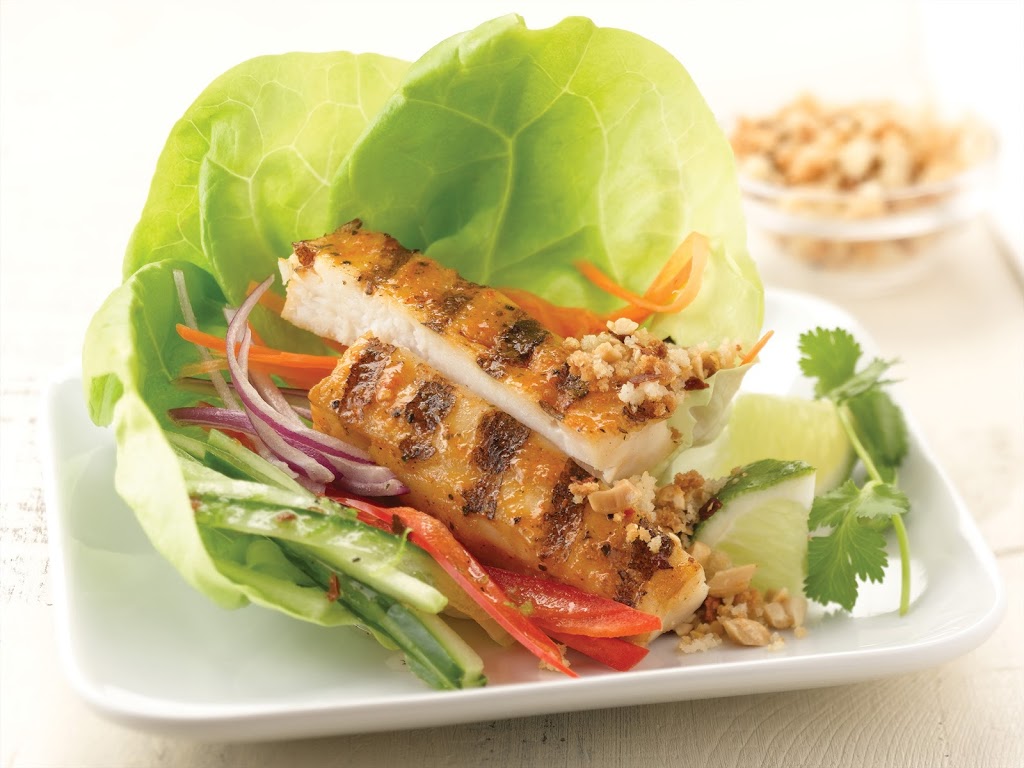 Gorton's entire line has no artificial flavors, no MSG and now there is eleven gluten free options as well. Even more exciting than the Grilled fillets, is Gorton's all new Simply Bake fillets!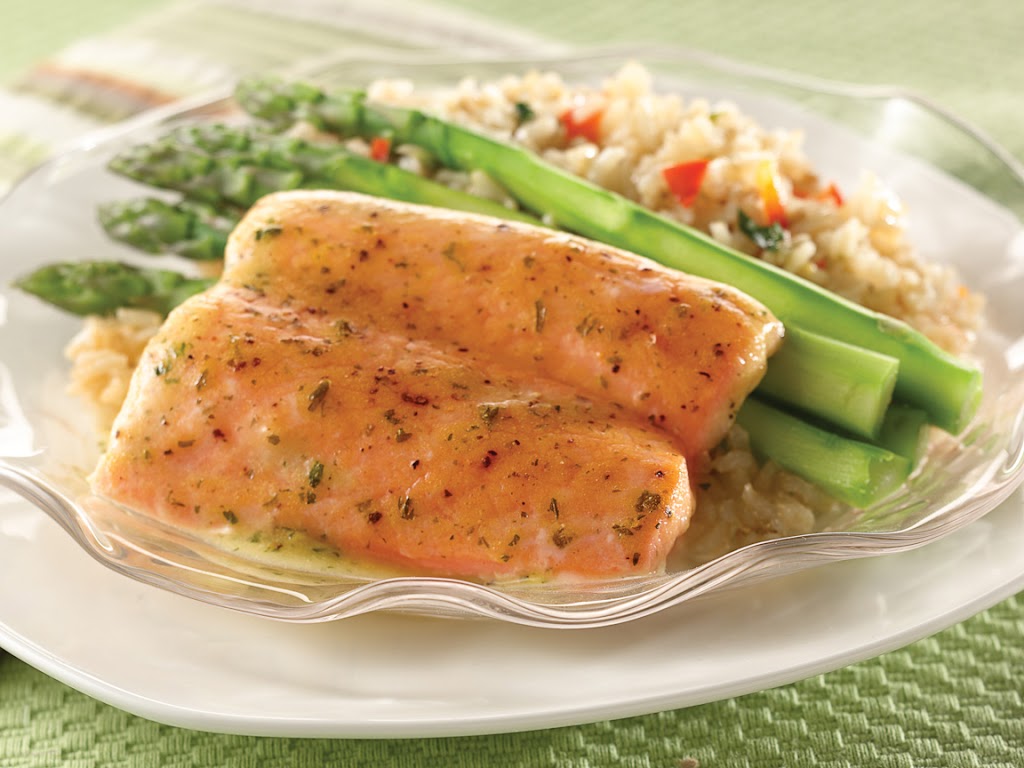 Gorton's says this is seafood like you've never had it before! By way of an exclusive Bake Perfect oven bag, Simply Bake combines a unique and convenient cooking method. No fuss, no prep, no mess- simply bake to perfection. Now that sounds great to me.  I can't wait to try the Haddock and Five Star Tilapia from this line.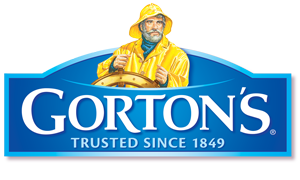 Are you ready for the Gorton's #RealisticResolution Challenge?
We know you've heard of Gorton's, but you may not be familiar with
SparkPeople.com.
Ranked as the most
active diet
and
fitness
website in the United States, SparkPeople.com is a welcoming
community
where you can
set
healthy goals,
track
your efforts (and get high fives and trophies along the way to help you stay
motivated
) and meet people just like you from all over the world.  
We invite you to join the Gorton's 30-day Realistic Challenge today by visiting SparkPeople.com or by using the SparkPeople App (available on iTunes or Google Play).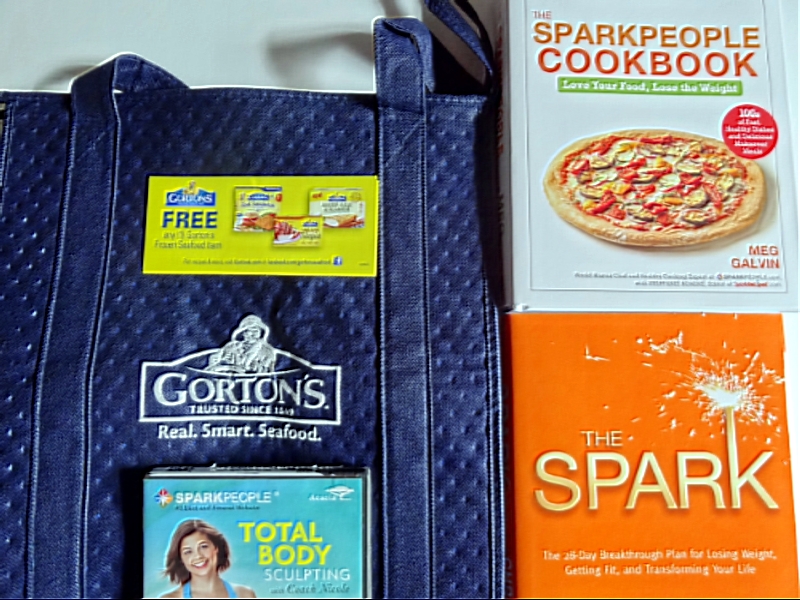 Gorton'shas made positive changes to help us all eat smarter in 2015 and beyond. I invite you to visit them on
Facebook
,
Twitter
,
Pinterest
and 
Instagram
.
 Reach out to them using #RealisticResolution and be sure to visit here to download savings coupons. 

Want another chance to win with Gorton's? Then be sure to enter their Eat SmartSweepstakes too where there is a $5000 cash grand prize and great daily prizes!