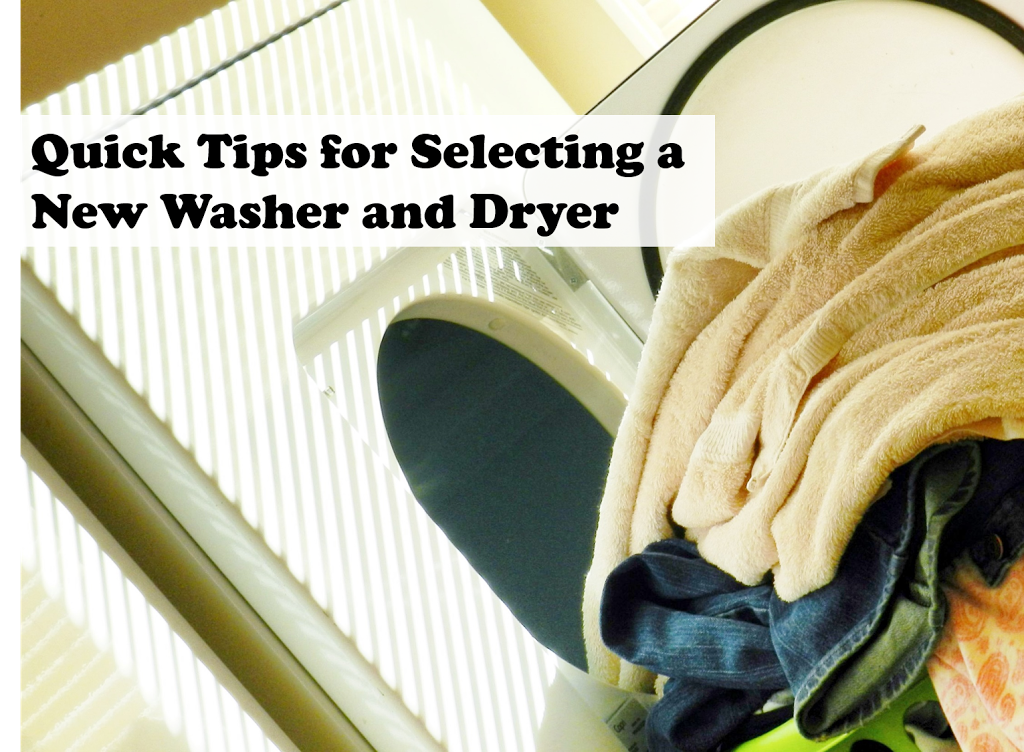 The holidays are nearly here and it may be the best time to think about updating your home washer and dryer to address all your cleaning needs… or perhaps, putting it high on your holiday wish list (in a convenient place for your significant other to spot!)  Navigating the appliance aisles can be a little daunting though, but if you have a handle on the key terms, you'll easily be able to select a model that best suits your needs.
If you have a laundry system circa 1980, it's about time to research a new washer and dryer before these old models break down. Today's appliance marketplace is full of different options, including energy-saving models. You need to look over some of the main features to narrow down the selection next time you're on the showroom floor.
Front versus Top Loading
Some of the newer models boast a front-loading feature for both the washer and dryer. Although dryers are traditionally built with this tub orientation, washers are still working out the kinks in their design. Although you can see the washing cycle working, all gaskets along the door must by perfectly aligned to avoid water leakage. Some models can even become unbalanced during the washing motion, causing them to shut down. Top-loading washers are still a reliable and affordable option.
Stackable Convenience
A stackable washer dryer combination has been around for several decades. The front-loading dryer tops a front-loading washer. If you have limited space for a system, this stackable design makes laundry possible at home. Locate it in a closet or basement corner. It uses standard hookups but with less square footage on the ground. You simply need a clear space up to the ceiling to fit this system comfortably.
Natural Gas or Electric Models
Washers are commonly electrically driven, but you have a choice of fuel source for the dryer. Select either electric or natural gas to power the dryer. Typically, gas offers the best value because it's often cheaper than electricity.
You'll need the proper hookups at the home, however, to take advantage of natural gas. Many dryers have conversion options so consumers can choose either power source when they install it. The installer ensures a safe connection with the electricity or gas before leaving the site.
Whether you prefer stacked or side-by-side models, a new laundry system pays for itself within a few years. Paying money each week to a laundromat is much more expensive in the long run. Choose the best washer and dryer for your budget to see the convenience and energy-savings advertised at the store.