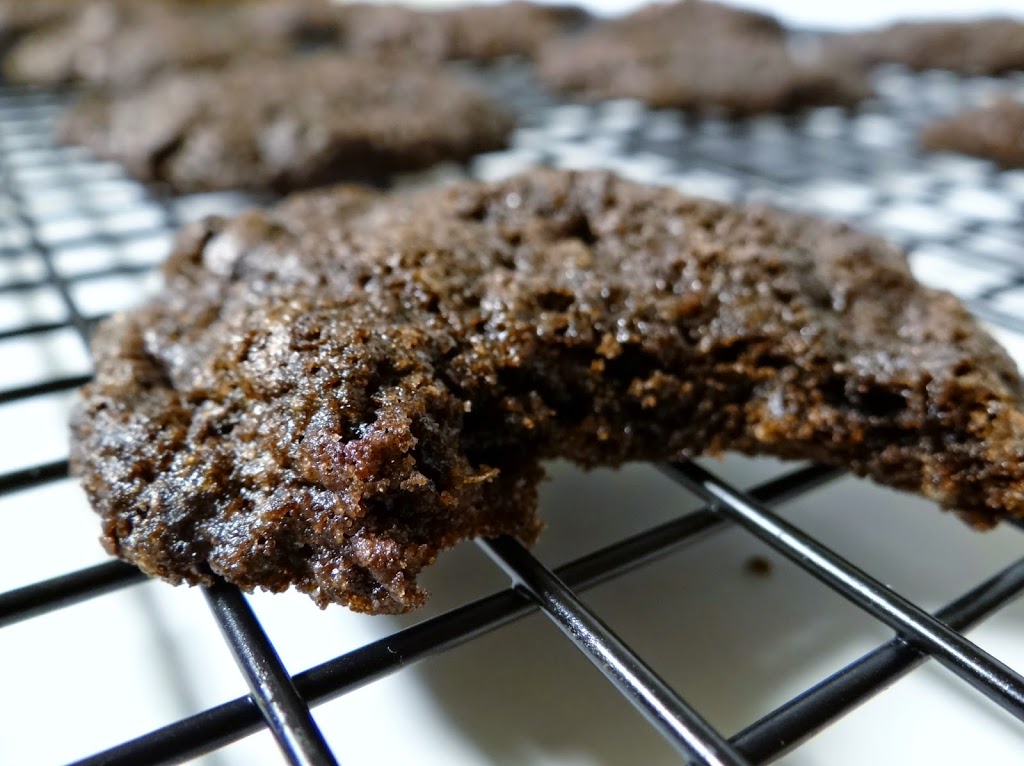 Love that baked-from-scratch taste?  Me, too!  Thanks to Immaculate Baking through Platefull Co-Op, I'm currently enjoying some terrific gluten-free baked goods!  Of course, as per usual, all thoughts and opinions of these products are that of Rural Mom.
The taste of homemade cookies, still warm and fresh from the oven zapped me right back to my childhood!  Whether it was my mother, my grand mother or my next-door neighbor's, I sure had plenty of cookies to enjoy!
I love offering my children that same experience and I know they look forward to each batch, hovering over the oven as they bake and anxiously asking when they'll be done.  As I'm gluten-sensitive, though, (due to a medical condition,) I can't always enjoy the cookies or other baked goods with them, especially when I use a box mix.  Which can truly be a bummer!

Though I love to bake from scratch and can adapt recipes to be gluten free, with our busy schedules, box mixes are often more quick and convenient.  Until now, I had not found a mix that I would say is highly comparable is taste, texture and quality to homemade, but Immaculate Baking Dry Baking Mixes are certainly close.
From the moment they arrived and we unpacked the delivery box, my sons were clamoring to try the Immaculate Baking Gluten Free Double Chocolate Cookie Mix.  So, in the oven the went and out came ridiculously good double chocolate cookies (pictured) for all of us to enjoy!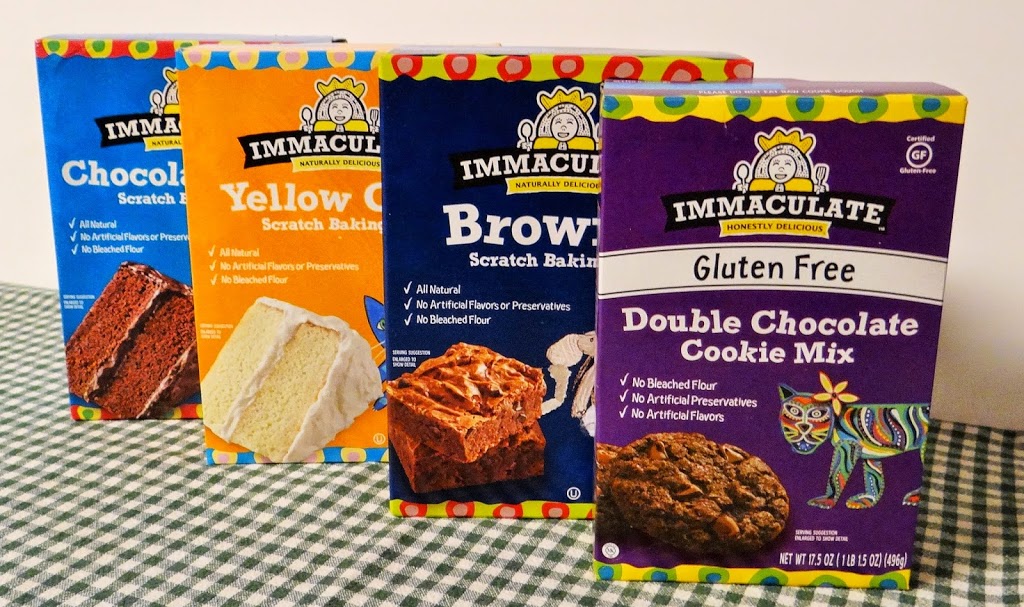 The Double Chocolate Cookies were nice and soft with a non-grainy consistency and bursting with rich chocolate flavor.  After cooling, the cookies took on a little bit of crispness, which I enjoyed, but my sons preferred the softer texture.  Warming the cookies a few seconds in the microwave prior to eating provided a solution.
Since then, I've prepared the Immaculate Baking Brownie Mix (note: not gluten free) for my family and they've all provided the feedback that they were equally excellent.  I'm saving the cake mixes for special occasions, but expect they'll provide exceptional results, as well.
The gluten-free baking mixes also include Immaculate Baking Gluten Free Chocolate Chip Cookie Mix and Immaculate Baking Gluten Free Sugar Cookie Mix. I hope to see more gluten free scratch baking mix options from Immaculate Baking and will certainly snatch them up off the grocer shelf when I do!
In addition to being up-to-scratch, I also love that Immaculate Baking mixes are made with non-GMO, wholesome ingredients.  The new Immaculate Baking'sbaking mix items have 0g trans fat, do not contain artificial preservatives or high fructose corn syrup, either. You can find more information at http://www.immaculatebaking.com/
Look for new Immaculate Baking Dry Baking Mixes in the baking aisle and now available at Target! Be sure to watch for savings events at Target and keep an eye out for coupons in your Sunday circulars if you are interested in trying these delicious mixes.