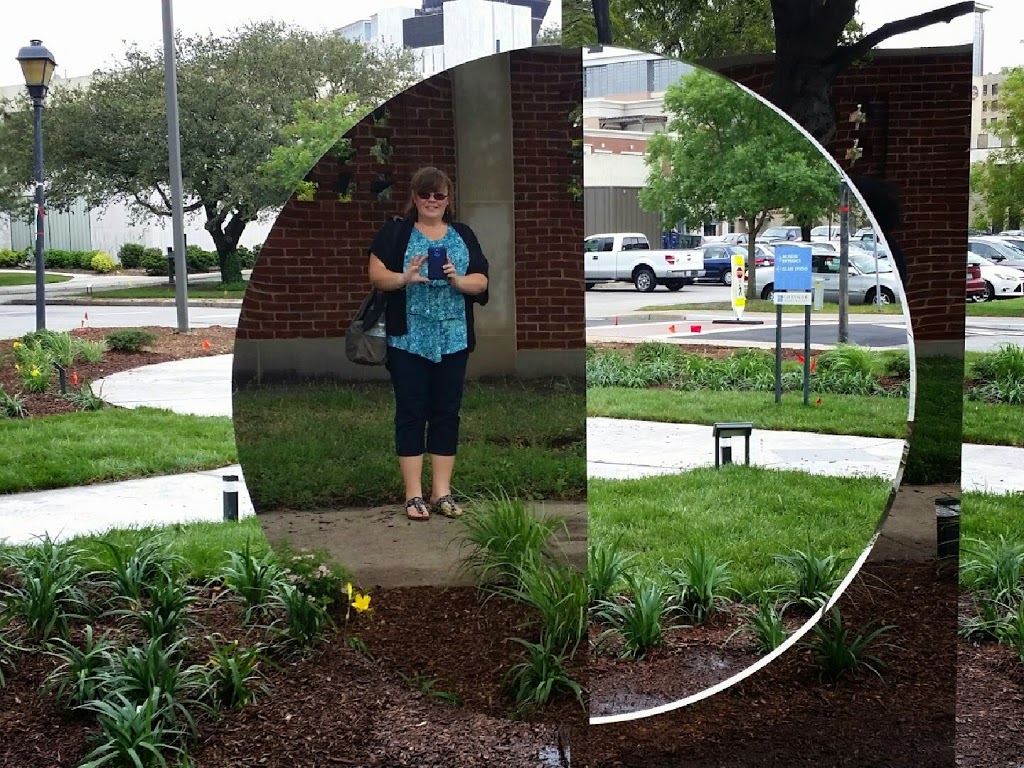 Crazy-fun selfie spot in Norfolk, Virginia at the Chrysler Museum of Art.  Pic taken with my #Samsung Galaxy 3 Note.
I want to talk to you here about how using your smartphone can help you enhance your fashion sense and style, but first…. let me stop a second to take a selfie.
Why a selfie? Well, a selfie, although sometimes criticized or mocked happens to be one of the best ways to always check your fashion style right before you leave your place, ready to hit the town. It's also a cool way to capture an outfit choice at the store and check in with your fashion advisers (aka fashion-savvy) friends to see what they think before you spend money on the outfit.
Your cell phone camera is the first asset, and perhaps the most purposeful and flexible tool in your cell phone fashion arsenal.
These days it's easy to share pics with friends through social media so that they can say their opinions about your looks and help out. And with the various smart devices, you can simply do just that.
Personally, I need all the style consultation I can tap into.  If it weren't for the construction support from friends, I'd probably be wondering around in Star Wars t-shirts perpetually.  (Not that I don't wonder around in Star Wars tees regularly, they just aren't very fashion appropriate for most business meetings or cocktail parties.)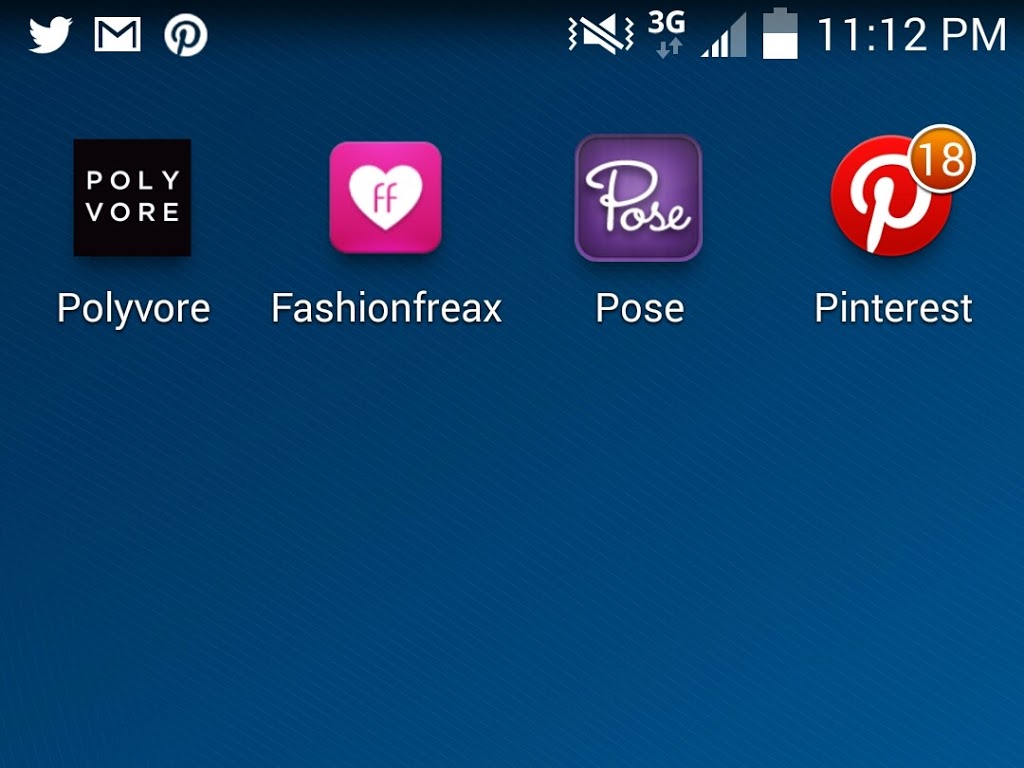 The Instagram app is particularly friendly for keeping your fashion sense upgraded and keeping an image diary of your looks so far.  Designed to facilitate social sharing on multiple platform, Instagram is easy and fun to use and you'll find there some amazing fashion inspiration from people all over the world.
Other apps such as Fashion Freax, Pose and even Pinterest can also help you reinforce your fashion sense and stay updated to the new.
Fashion Freax is a social community for those interested in fashion and beauty.  You can find inspiration for outfits, chat with style experts and catch up on the latest trends.  Pose allows users to see and shop looks shared by top trendsetters.  Pinterest has a little bit of something for everyone from ideas for fashionable manicures to outfit collections and then-some.
The list of possibilities certainly doesn't stop there! There are apps like Polyvore where you can create an outfit from scratch with unlimited supply of clothes, shoes and accessories you can find in online stores. After you're done with the outfit, it's easy to publish it on their website and wait for the critique. What a fun way to use your smart phone to exercise your fashion sense and become a better fashionista!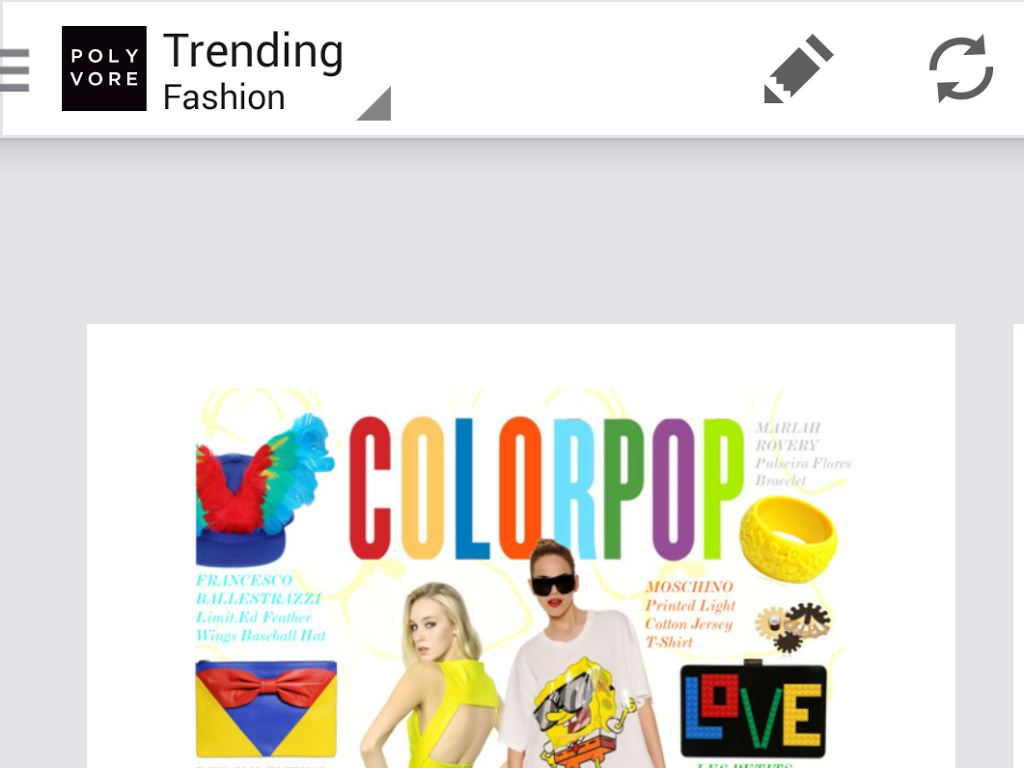 Another cool way to use your smart technology to compliment your fashion sense is to check your favorite retailer's online store to see what's new, what are the trends and make note of what your wardrobe lacks.
Deals and coupons can often be found at retailer websites and also via apps like RetailMeNot or The Coupons App.  Keeping on top of sales and coupons is makes every fashionista budget smart.  The more you save on your wardrobe, the more you can add to it!
Using your smart phone wisely for fashion is actually less time consuming and nerve racking than going to the actual shops in the mall. There are millions of ways to use your smart phone to keep your style up to date and ever fresh. You just need to get the apps that will help you do that, start posing and use the ideas you find online to be even trendier than the biggest celebs.
How do you use your smart phone to help with your fashion sense? Do you have favorite apps or ideas?  Be sure to share in the comments!