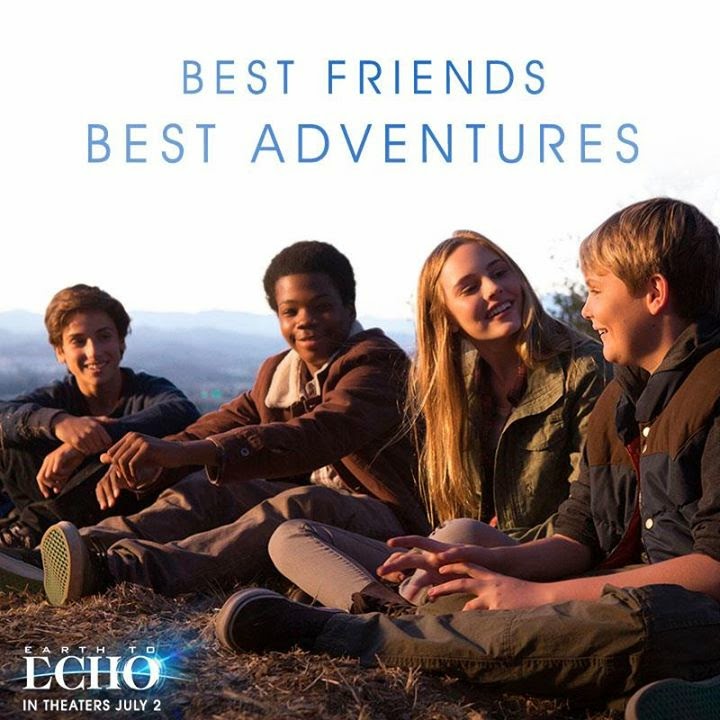 EARTH TO ECHO opens in theaters on July 2nd and it's certainly high on my son's wish list of summer movies-to-see.  As it looks quite entertaining, I have no doubt it will be a fun family film that I'll be happy to enjoy with them.  Reminds me quite a bit of a childhood favorite… but of course, we didn't have so many cool special effects back then!
We also didn't have Geocaching, the popular outdoor recreational activity where 
adventure seekers can use an app or GPS on their mobile devices to search for cleverly hidden containers placed in nearby neighborhoods. This activity plays a big role in the film and is certainly going to be fun to watch.
Right now, in select cities, you can
 prepare for film journey with the brand new Geocaching EARTH TO ECHO Adventure!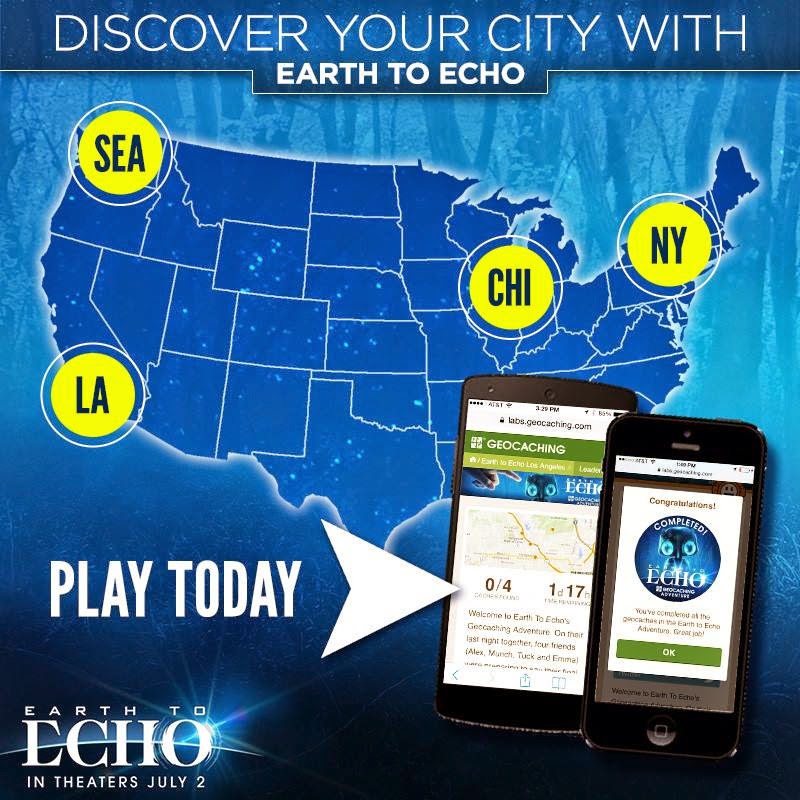 Go on a Geocaching adventure in your city with Earth To Echo and play to unlock the mystery today in these locations: 
And also while you're waiting for the adventure to hit the big screen, catch a sneak peek at EARTH TO ECHO here:
For the latest news and updates on the film, be sure to like #EarthToEcho on Facebook and follow the film on Twitter.
Friendship is the greatest adventure of all. In theaters 

July 2, 2014

.
Tuck, Munch and Alex are a closely bonded trio of inseparable friends, but their time together is coming to an end. Their neighborhood is being destroyed by a highway construction project that is forcing their families to move away. But just two days before they must part ways, the boys find a cryptic signal has infected their phones. Convinced something bigger is going on and looking for one final adventure together, they set off to trace the messages to their source and discover something beyond their wildest imaginations: hiding in the darkness is a mysterious being, stranded on Earth, and wanted by the government. This launches the boys on an epic journey full of danger and wonder, one that will test the limits of their friendship and change all of their lives forever.
Rating: PG