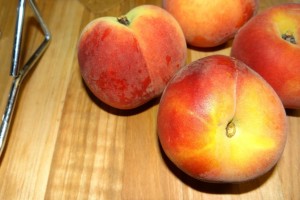 This post is part of a social shopper marketing insight campaign with Pollinate Media Group® and All You, but all my opinions are my own. #lifeforless #pmedia http://cmp.ly/3/8vNxcO
I have a secret.
This secret provides special ideas for dazzling my family with fun new treats and invaluable tips for protecting my piggy bank.
Want to know what it is?
My secret is actually highly transparent to those already "in-the-know"…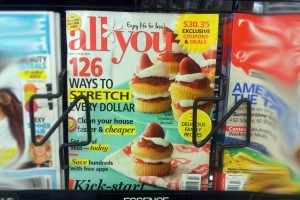 All You is now available at our local Dollar General store!
I simply pick up a copy of All You Magazine each month.
Yep, that's it.
An easy-peasy indulgence that holds up to its promise of helping me to enjoy life for less.
My husband and my sons think it's one of those "mom" magazines full of bright pictures and "girly" stuff.  I know All You is so much more.  It's a go-to tool for recipe inspiration, coupons, money-saving ideas, health tips, and often brilliant solutions.
And, okay, there certainly are bright, pretty pictures inside, too.
The one family member who "gets" my secret is my daughter.  Makes this rural mom mighty proud that she's picked up my frugal genes and love for crafts and all things culinary… along with the smart sense to read and use the goodies found in All You Magazine.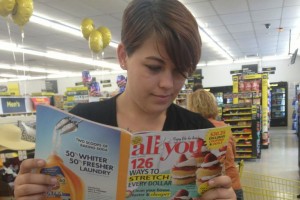 My saving-savvy daughter following in mom's All You footsteps 🙂
This month, we both had quite a surprise to find that All You Magazine is now available for purchase at Dollar General – a far more convenient shopping location for us rural Kentucky folk.  (Happy day!)  
As per usual, the July 26, 2013 issue is chock full of craft and recipe ideas, fashion and health tips, high value coupons and oodles of practical advice.  Though I'm a seasoned pro when it comes to clipping coupons and finding ways to save, I still find new tidbits to increase my knowledge or to add a new perspective inside the pages.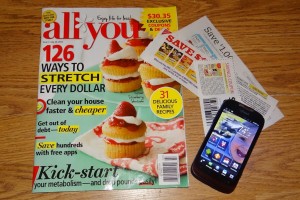 All You + Coupons + Shopping Apps (suggested in this month's issue) = Super Smart Savings
This month, it's was reader advice in the "All You Saving Stars" section that set me to thinking about how to best involve my sons by teaching them the best ways to save at the grocery store.  A "Money Saving Apps" article really got my shopping gears flipping cartwheels over the new discoveries I found, too.
With ideas from the "Grill a Delicious Dessert Tonight" article, a list of important Apps I needed to download, a plan for involving my sons in a practical-living lesson, and a handful of coupons in hand, I had everything I needed for a rewarding shopping trip this week.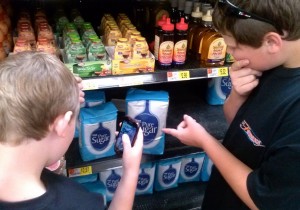 My sons using a handy App to figure out which sugar is the better value. 
In one trip, All You Magazine payed for itself, not only in monetary coupon savings (saved $6.50 on this trip,) but also provided an invaluable teaching moment along with pocket-book friendly apps and advice that will continue to reward us.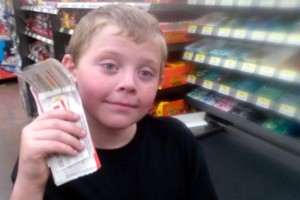 Having my sons handle the coupons and help me compare prices is something we'll certainly continue
– truly a valuable learning experience for our family.

Have you picked up the July Issue of All You Magazine yet?  Did you spot the magazine in a new spot?  (It's popping up in all sorts of convenient locations now like Dollar General, Target, and Family Dollar.)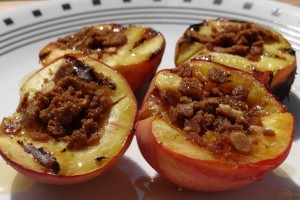 Do you think these grilled peaches will dazzle my dinner crew?  Yep, I do, too!