Punch needle crafting, also known as punch needle embroidery or simply punch needle, is a technique that involves creating looped stitches with a special needle that punches through the fabric. It's a versatile craft that can be used to create a wide range of projects, from intricate wall hangings to simple coasters.
DMC, the famed French needlecraft company, offers punch needle craft kits that are perfect for moms who love to craft. A punch needle craft is a fantastic Mother's Day gift idea and a wonderful craft to try. Here's why:
Relaxing and Therapeutic
What makes punch needle crafting unique and enjoyable is the tactile nature of the craft. The repetitive motion of punching the needle through the fabric is meditative and soothing, making it a great way to unwind after a long day.
The texture of the finished project is also unique, with the looped stitches creating a plush, dimensional effect that can't be achieved with other embroidery techniques.
Creative Outlet
Another reason punch needle crafting is so enjoyable is the wide range of materials that can be used. While traditional punch needle embroidery is done on a woven fabric like monk's cloth or burlap, many crafters experiment with using different materials like denim or even sweatshirts. The possibilities are endless. The unique texture of each fabric can give a project a totally different look and feel.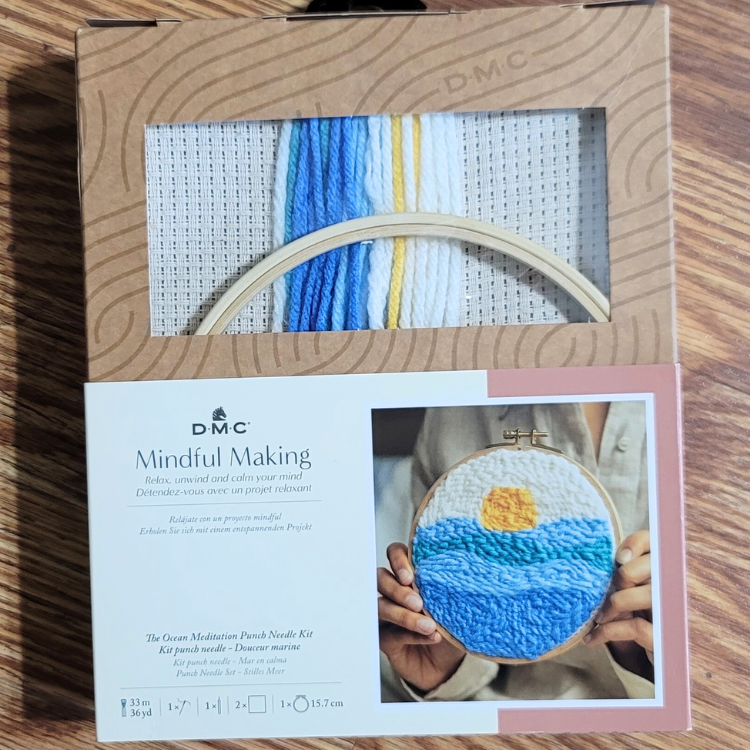 Versatile Crafting
One of the biggest draws of punch needle crafting is the versatility of the technique. While it can be used to create traditional embroidery designs like flowers or animals, punch needle is also well-suited for creating more abstract, modern designs. This means that crafters of all styles and aesthetics can find a place for punch needle in their repertoire.
Beginner Friendly
Punch needle crafting is also a great craft for beginners. It's relatively easy to learn and doesn't require a lot of specialized equipment. All you need is a punch needle, a fabric of your choice, and some yarn or embroidery floss. Many punch needle kits supply everything you need to get started, making it easy to dive right in.
Moms who love to craft will appreciate the ease and versatility of punch needle craft, and the quality and variety of DMC's punch needle craft kits.
Quick Results
Unlike some other crafts, punch needle craft can produce quick results. Moms can create small projects, like wall hangings or coasters, in just a few hours.
Whether you're a seasoned crafter or a beginner looking to try something new, punch needle is a craft that's well worth exploring.