Each year, we love to find clever, creative and fun stocking stuffer ideas. We take as much time choosing them as we do selecting gifts for under the tree!
As stockings are generally the first treat everyone opens, it can really set the mood of the festivities. Rather than just filling the stockings with candy or fruits, add a personal gift to each one to make emptying the stockings just as fun as opening the presents under the tree.
Below you'll find our top picks along with a few extra stocking stuffer ideas. We're truly excited about this year's stocking stuffer list. We hope you'll find something you'll want to pick up for everyone on your list here (including yourself!)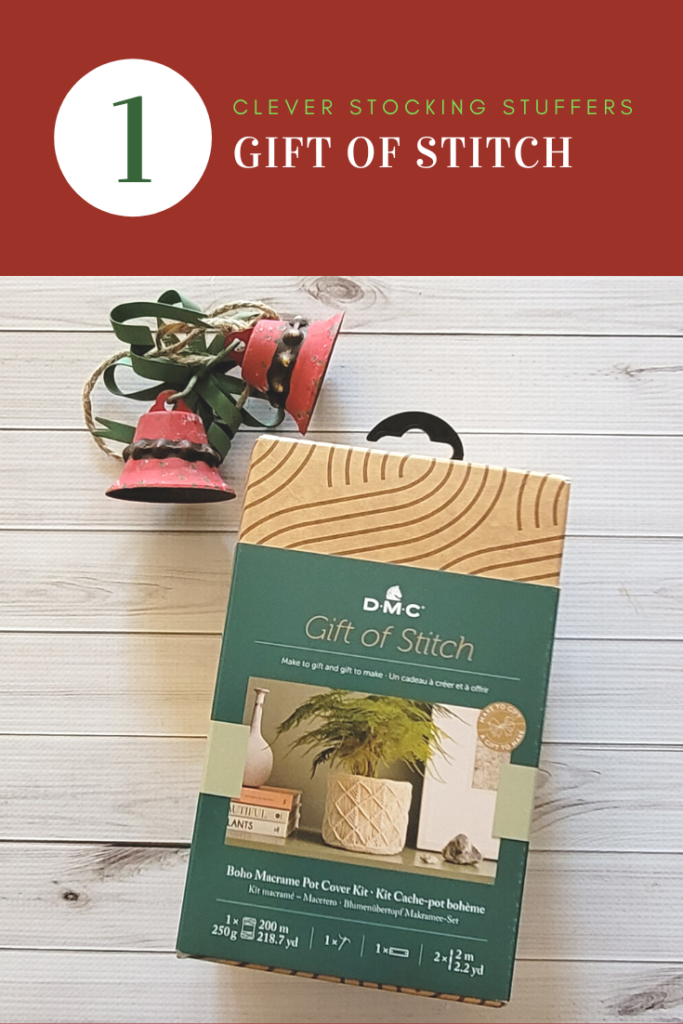 There's nothing quite like making your own home decor. Hand-crafted items add such a personalized, unique touch. Plenty of us, though, may not be as adept as we like at creating artisan projects. Which is what makes DMC Gift of Stitch kits so rewarding. You don't need to be a pro!
Gift of Stitch is a new collection of 24 needlecraft kits that make it easier than ever for someone to either start a new needlecraft project or embark on a new hobby. Each Gift of Stitch kit includes everything you need including tools, materials, threads, easy-to-follow instructions, and online tutorials. There is even a reusable gift box, ribbon, and stitchable gift tag so you can add a personal touch to the wrapping.
Gift of Stitch kits are created by DMC, the French needlecraft company founded in 1746. If anyone was doing needlework in the past 200 years, they were probably using DMC. In fact, DMC materials are so widely used that nearly 296,000 miles of its flagship stranded embroidery floss are sold each year. That's enough to wrap around the earth 20 times!
From macrame to punch needle to embroidery and crochet, there's a project suitable for all styles and skill levels.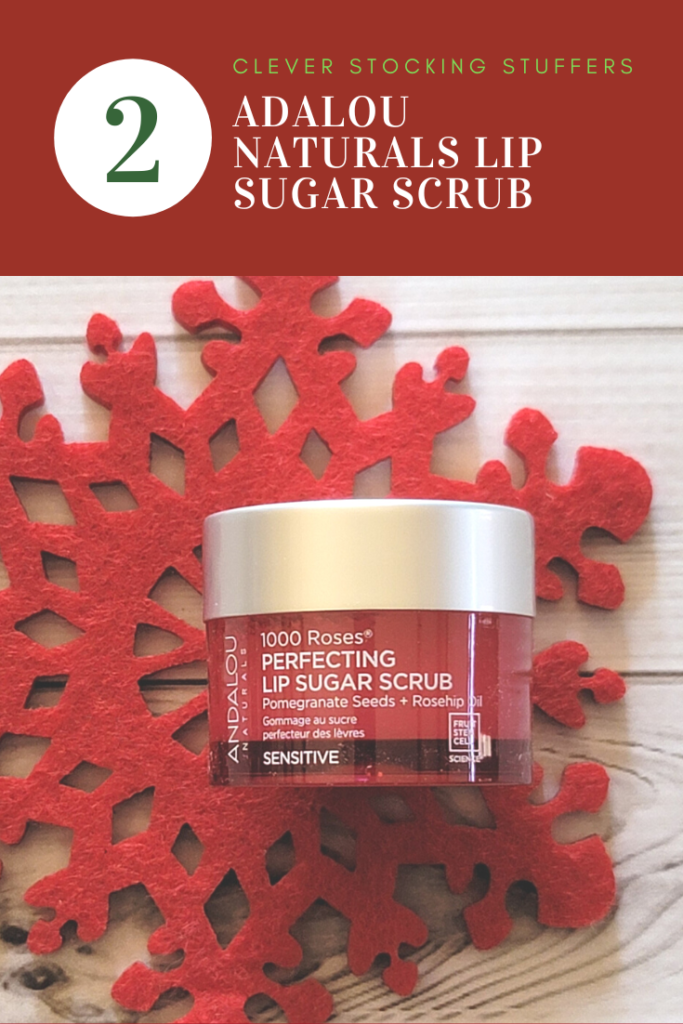 During the winter, dry indoor heat and low humidity outdoors can combine to cause itchy, dry skin. Needless to say, skincare during winter can be a challenge!
You can kiss your dry, chapped lips goodbye with the NEW Andalou Naturals 1000 Roses Perfecting Lip Sugar Scrub. The perfect stocking stuffer that smells so good you'll want to lick it off!
Featuring a sweet blend of upcycled Pomegranate Seeds and Sugarcane, and organic Rosehip Oil this new Lip Sugar Scrub helps buff, smooth and nourish dry, flaky lips for rose petal soft lips. Unlike other lip scrubs, the dermatologist-tested 1000 Roses Perfecting Lip Sugar Scrub does more than just exfoliate, it's formulated with Alpine Rose Stem Cells that help boost vitality and longevity of the sensitive lip surface.
Pick up one for everyone on your list, including yourself. Everyone will certainly enjoy the extra pampering during the cold winter months!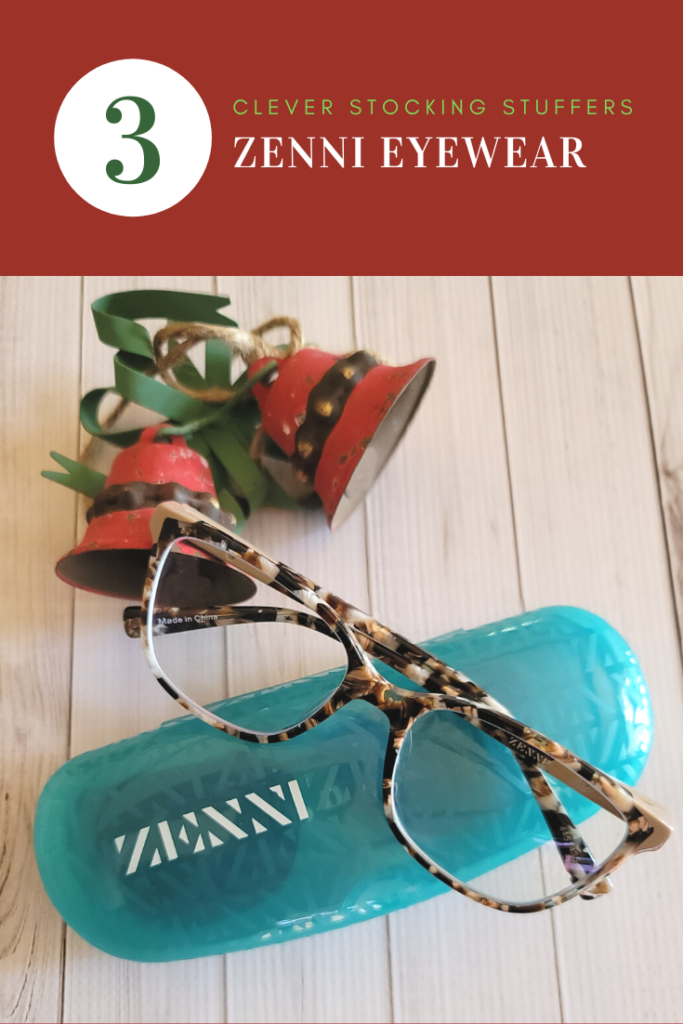 Everyone who wears glasses loves having a fun pair. Plus, all eyeglass wears know, having a spare pair is often a God-send! Zenni makes it super affordable to pick up a spare pair for the season, making it an excellent stocking stuffer idea.
Plus Zenni Optical's high-quality frames can be worn long after you've run out of holiday candy. Customers can choose from more than 3,000 style-forward, sturdy frames that start at just $6.95.
If your gift recipient doesn't wear prescription glasses, no worries! You can also choose to just get non-prescription fashion frames or sunglasses. With additional options including Blokz blue-light-blocking glasses, , flexible kids' glasses, and safety glasses, you'll find something for absolutely everyone. Express all facets of personality frames in every style, shape, and color imaginable.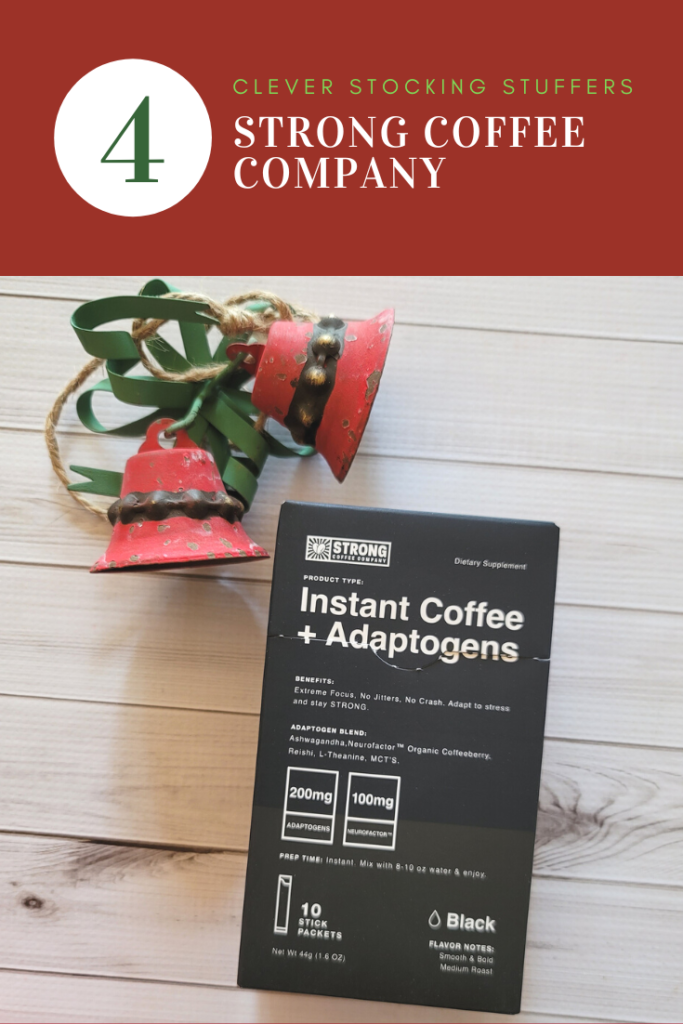 At Rural Mom, you all know coffee is our favorite food group, so it's probably no surprise to see we'd love to have some in our Christmas stockings! This year we're delighted to discover the Strong Coffee Company.
Strong Coffee creates a specialty coffee experience with their healthy Instant Coffee + Adaptogens premixed powder that includes instant organic coffee, grass-fed collagen protein, and MCT oil powder. Designed to fuel your mind and body for hours so you can spend more time and energy on the important things in life. And who doesn't need that during the holidays and beyond?!
Their Instant Latte + Essentials helps rehydrate your system after a good night's sleep. This amazing latte has electrolytes and minerals that make this possible. It's a great new way to wake up!
Perfect as a stocking stuffer for any coffee lover. It's also a great gift idea for those who travel a lot or love to enjoy coffee breaks at work. They can just pop a few packets in their backpack, purse, or lunchbox and have a boost of Strong Coffee anytime, anywhere.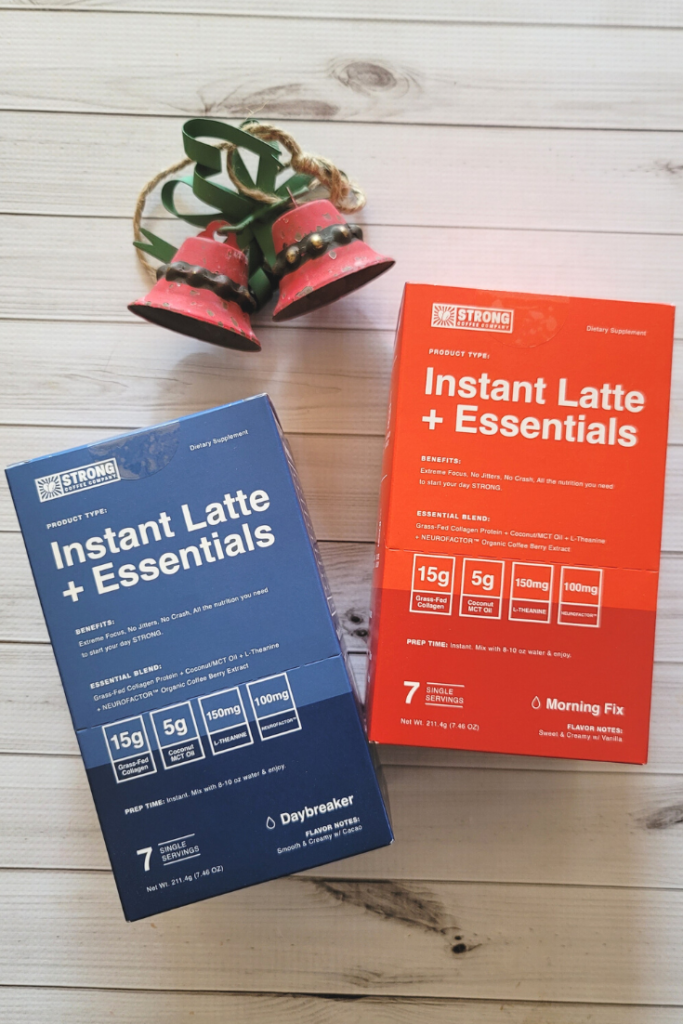 Fun Facts about Strong Coffees:
Contains NeuroFactor ™ Coffee Arabica (Whole Fruit) Extract (coffee fruit extract)
Contains electrolytes and minerals to help you support optimal muscle and brain function
Hyaluronic Acid – great for your skin and joints and helps nutrients pass the blood-brain barrier
L-theanine – an amino acid that can counteract the jittery effects of caffeine and help with focus and memory
C8-C10 MCT Oil – helps with cognitive function and gut health
Grass-Fed Collagen Protein – this is great for hair, skin, joints, and digestion
Organic Colombian coffee. Lower in acidity than conventional coffee.
Extremely easy to use – a real time saver in the morning!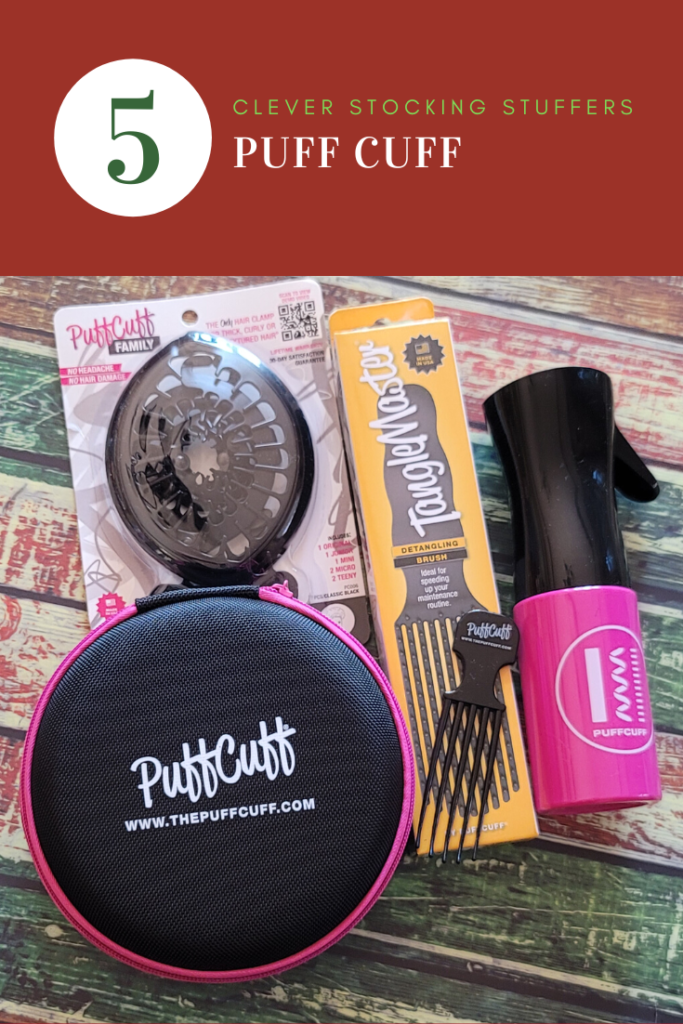 Quality hair products make excellent stocking stuffers. Everyone loves to have a new comb, brush, accessory, or hair product that works well with their hair texture and style preferences. PuffCuff carries a lovely selection of products for every hair type, making it a great-go to company.
When the founder of PuffCuff decided to change her lifestyle and make the transition from relaxed to natural hair, she discovered that it was impossible to find accessories to accommodate the thickness and texture of her hair. If you're someone who is looking to do the same, check out PuffCuff starter bundle. It has everything you need to get you started on your natural hair journey! PuffCuff has curated this set with their beginner customers in mind.
You'll also find all sorts of cool tools, accessories and pampering products at PuffCuff like silk pillows, scalp massagers, mousse, serums, and more. There's even a Kute & Kurly Kid Holiday Kollab Bundle that's adorable for the littles who need some PuffCuff care.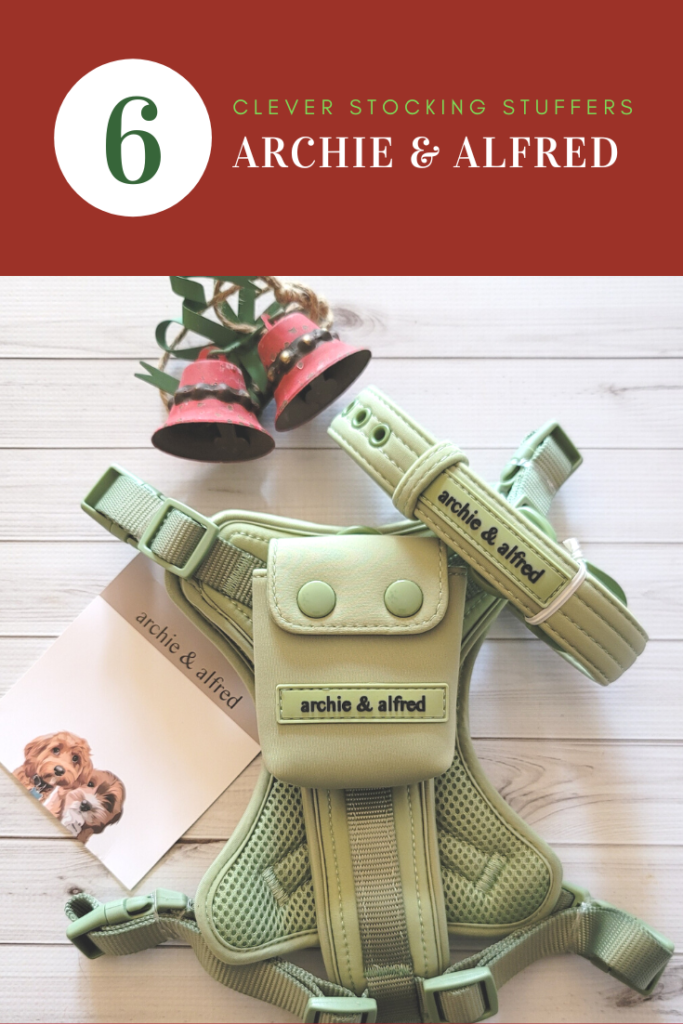 When your stocking are hung by the chimney with care, do you include one for your pets? As our pets are family, we have one for each of ours, incudding the puppers! Even though we suspect they can't read their names on the stockings, it's a way for us to honor them and include them in all our holiday joy.
A favorite gift our dogs and cats are sure to find are treats and toys, but there's are many ways you can pamper and spoil them. Think outside the treat box this year to treat your dog with a quality archie & alfred accesory. This is more than a dog product line; it's a lifestyle brand for the on the go pet parent.
archie & alfred is a woman-owned brand offering everyday products that foremost keep the comfort and safety of your pet in mind. Their style is also wonderful, helping your pet to be the cutest pup on the block!
We really love the Matcha (mint green) color of archie & alfred's Everyday Harness. Absolutely perfect for the holiday season and beyond! This harness is fully adjustable and made from a soft neoprene fabric lined with nylon, providing maximum comfort and strength for your dog. It also comes with a detachable pouch to hold essentials like treats for a fun walk through the park.
Their dog collars and leashes have the same soft and strong fabric design. We love the gripping loop at the top of the leash that provides extra comfort, support, and control for the owner, too. It's the most cushiony-comfort leash we've ever held. Such a terrific feature, making it a great stocking stuffer for dog owners, too!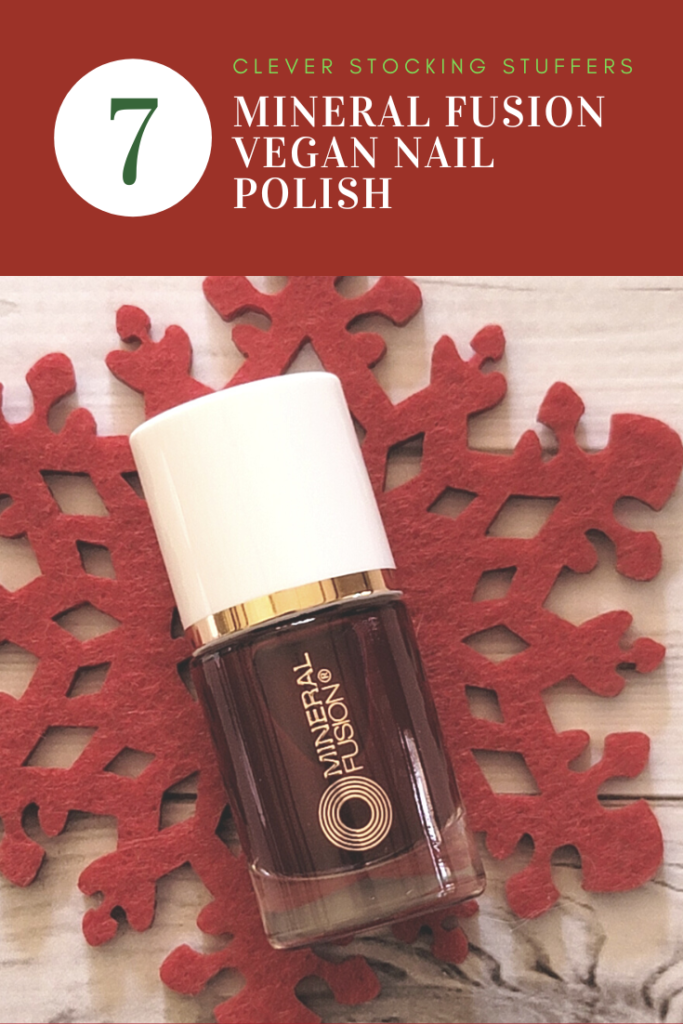 Nail care is a fabulous stocking stuffer and always well received. Everyone love to try new products and colors through every season. We recently discovered Mineral Fusion Vegan Nail Care and are obsessed!
The colors are powered by nature and so rich and vibrant! Their NEW green nail line has a naturally derived base formula, excluding colorants. Provides full and even coverage in just 2 coats for ultra-long wear.
Their wide range of colors suit every taste. From green and blues to traditional reds and pinks, you'll find it all. Even grays, blacks and an ice white.
Mineral Fusion has cuticle oil, base coat, top coat, and treatment products, too, to round out your nail care collection. Pick up a holiday bundle for extra savings, so that you can pick out some more for yourself, too!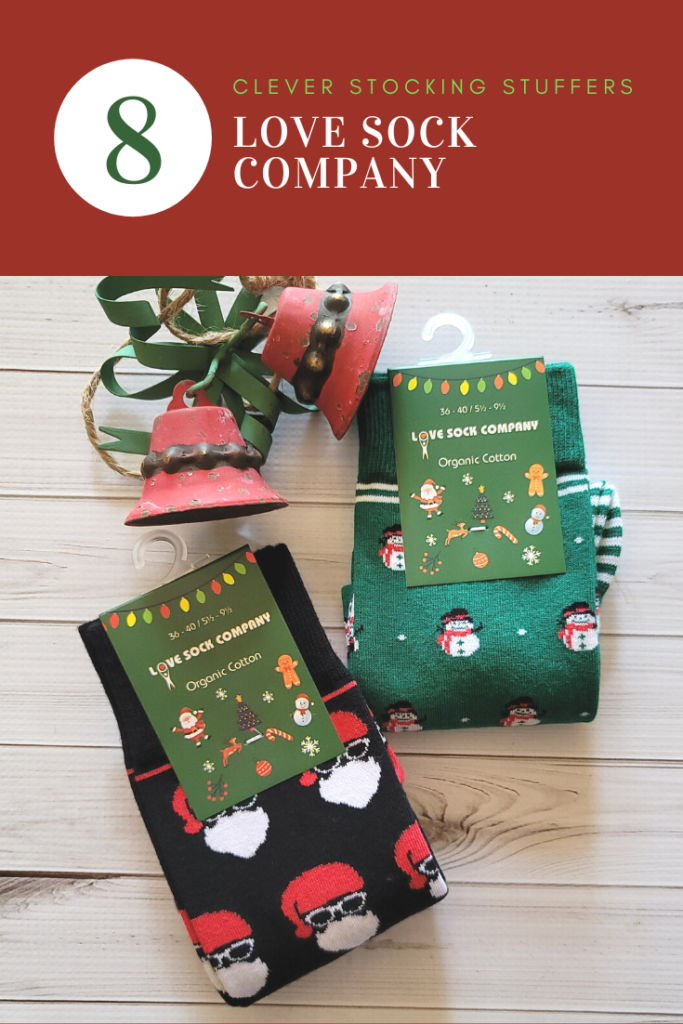 One gift we know from past experience that's a hit is socks! Especially with the teen, tween and young adult crowd. Of course, many of us are in the 50+ crowd and adore this gift, as well! Which is why the Love Sock Company was an easy pick for our top stocking stuffer ideas this year.
With their fun, trendy designs and softest organic cotton material with seamless toes, they are a joy to wear. This family-owned business is GOTS-certified which means 90% of their socks are made with organic cotton. Love Sock Company offers seasonal, novelty, dress and performance socks for both men and women.
Order directly from their store or find them at Macy's, Walmart, and Amazon. Love Sock Company truly has a style for everyone. We adore the holiday patterns, but also enjoy the wide variety of colors and prints. From junk food prints like pizza, burgers, and chili peppers to sweet prints like hearts, turtles and lemons you are sure to find plenty of styles to love.
Of course, plain white, colors, stripes and more are also options available in crew, no-show, ankle length and more. They are all super comfortable and super cute!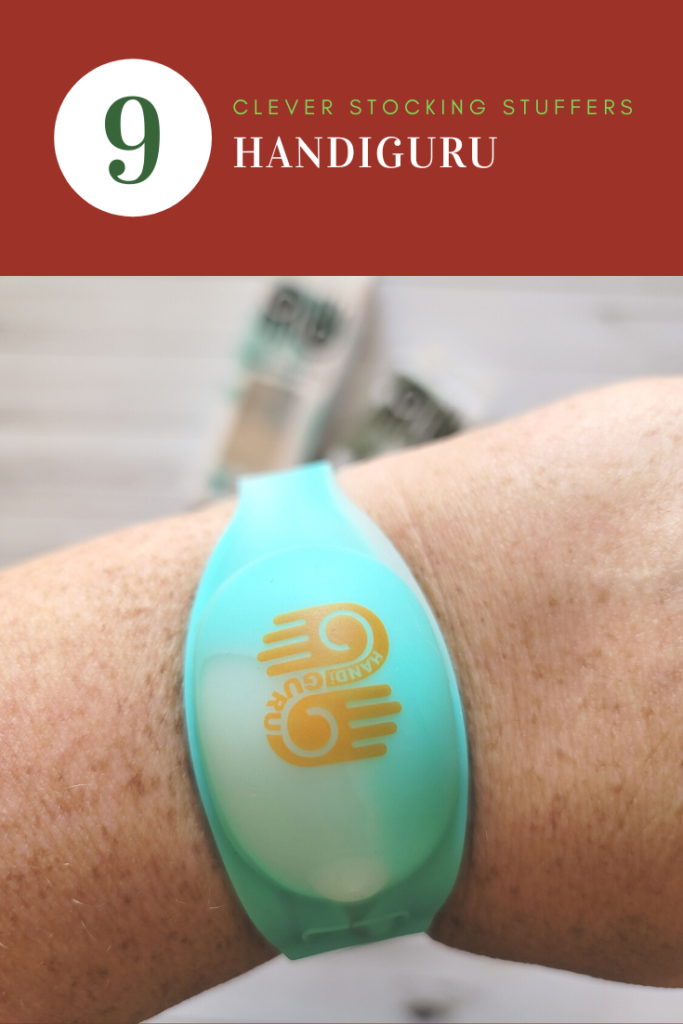 Everyone on your shopping list needs a HandiGuru! Seriously, this is one super clever gadget for everyday use. You now longer need to hunt for hand sanitizer in your purse, at work, at on the counter at the restaurant or store. The HandiGuru Hand Sanitizer Bracelet keeps it right on your wrist.
Disinfecting your hands before you touch your car keys, door handle, and wallet is essential to limit the likelihood of spreading bacteria and viruses. The HandiGuru sanitizing wristband accomplishes this touch-free by dispensing hand sanitizing gel from a reservoir integrated into a bracelet, worn on the back or front of the wrist.
It helps guard against all the elements when you're out and about. From germs, with hand sanitizer gel in it. Need protection from the sun? Fill with sunscreen. Or put bug repellent gel in it to help get rid of pests. This fully reusable, refillable, recyclable, FDA approved, and is easy to clean. The HandiGuru Silicone Wristband does it all and is well, super handy!
The perfect stocking stuffer size, too. Pick up one for everyone in a variety of colors and patterns. And of course, you'll definitely want to grab a few for yourself.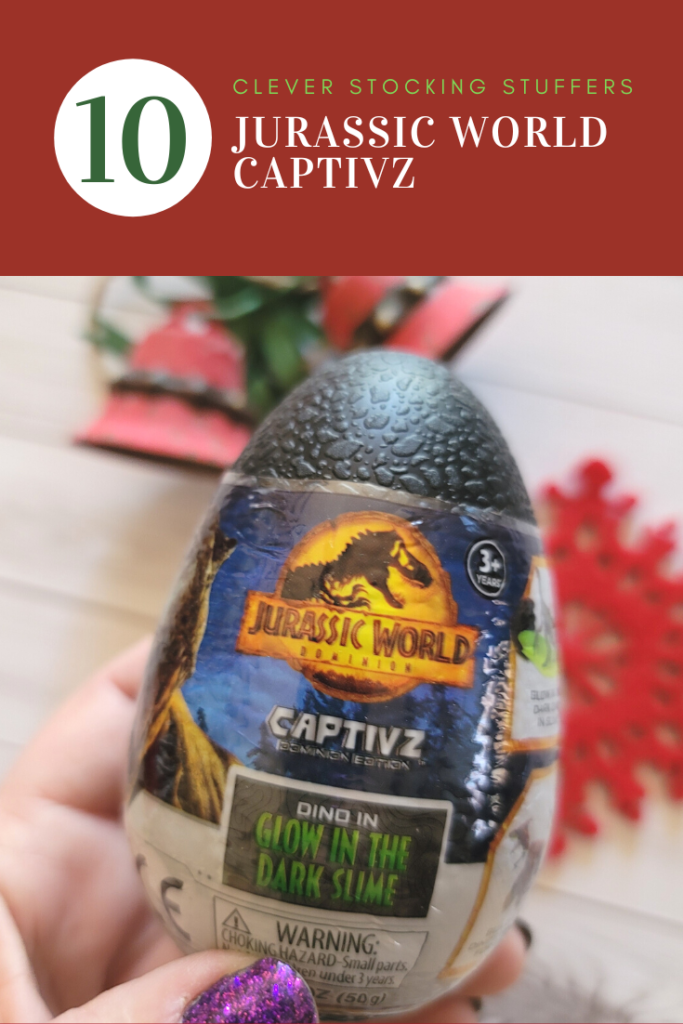 Kids young and old love to find a fun toy in their holiday stocking. We love ToyMonster's Jurassic World CAPTIVZ Dominion Edition as it's two toys in one.
First you un-wrap your egg, then ooze through stretchy biosyn lab slime. And viola! You'll reveal a dino species to collect and battle. Each dino has unique details accurate to the Jurassic World Dominion movie, including never before seen species dinosaur species that were introduced in Jurassic World Dominion, including the Pyroraptor, Giganotosaurus, Therizinosaurus and Atrociraptors.
Wave one features over 15 Pop n Lock dinos including Limited Edition ultra rare and glow-in-the-dark species. Everyone will have loads of fun playing with the lab slime and finding out what dinosaur they get. Battles will likely ensue after for endless game play after the holidays!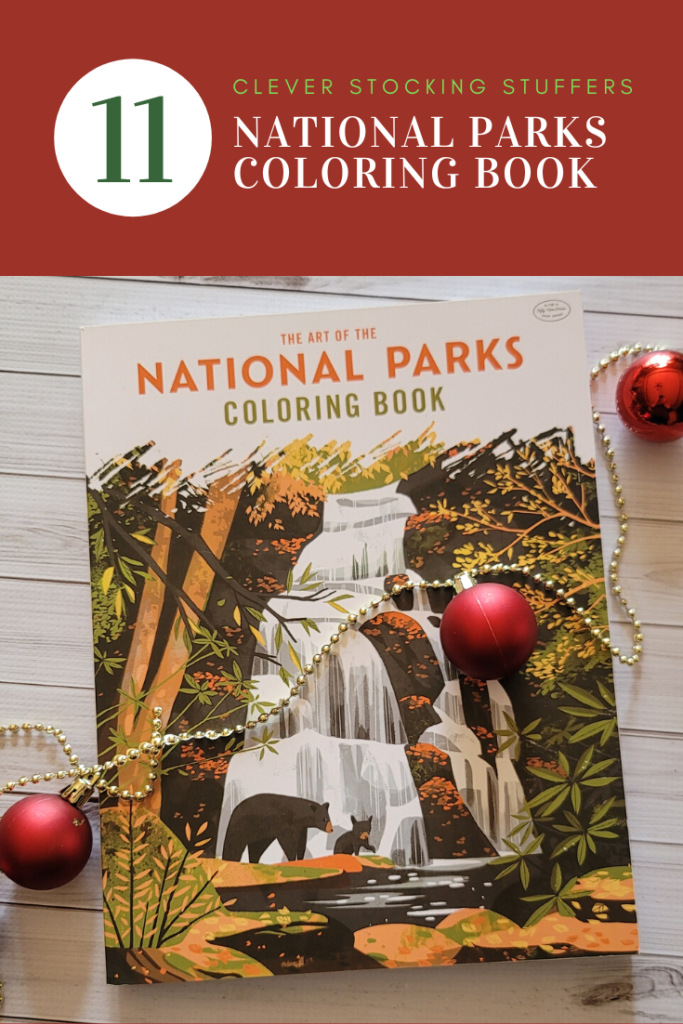 Have you caught the adult coloring book craze?  We sure have!  Our newest favorite is the The Art of the National Parks: Coloring Book. This lovely book features poster-sized and stylized line-art renderings from the popular Fifty-Nine Parks print series.
Using a contemporary take on the famous W.P.A. posters of the 1930s, each coloring image is an original rendition of the artist's unique perspective on a park, resulting in one-of-a-kind illustrative tributes to the majesty of each national park. Includes all 63 US National Parks, including the Great Smoky Mountains, Yellowstone, Zion, Rocky Mountain, Grand Teton, Grand Canyon, Cuyahoga Valley, Acadia, Olympic, Joshua Tree, and more. Many of the posters in this deluxe coloring book are seen in full color in last year's art book The Art of the National Parks.
While you're coloring, you also learn fascinating facts by reading the brief description of each park included with each poster. Fifty-Nine Parks collaborated with some of the world's foremost contemporary artists and designers to create original posters that celebrate the unique beauty of the US National Parks.
It's a beautiful stocking stuffer for teens and adults. Especially for those who love to travel, appreciate history, or just enjoy coloring unique and beatiful pictures. Be sure to pop a pack of colored pencils into each stocking, too, so they can get started right away!
Stocking Stuffer Ideas Disclosure:
We receive sample products for review for our holiday guides. Most of these are donated to local charities after gently testing and inspecting. If it's not a gift we wouldn't love to see under our own trees or personally gift to a loved one, you will not find it in any RuralMom.com holiday guide. We do not accept payment for placement of items in our guides. If it made it to our top holiday gift pick list, it's earned a spot. We base decisions on high quality, reasonable price point, and overall excellence in functionality and/or durability.