A 2020 survey revealed that 45% of Americans viewed moving house as the most stressful thing they've done. If you're relocating, you may feel like you've got a never-ending to-do list. This guide is here to make moving seamless. Here's an action plan to keep stress at bay. 
Declutter
Decluttering is hugely beneficial before you start packing boxes and trying to tidy and clean your home. Take the opportunity to have a clear-out and get rid of anything you don't want to keep. If you come across items that are in good condition, you could sell or donate them. For things that you want to keep but don't have space for in your new home, it's a fantastic idea to find cheap storage near you online. If you have a storage unit, you can hang onto items that you're not ready to part with without taking up space in bedrooms, attics, garages or under stair cupboards. Once you've decluttered, it should be easier to pack. 
Give yourself time to pack
The next step is to start packing. Try to give yourself as much time as possible. Even if you're not moving for weeks or months, you can get yourself organized by packing items you won't need before you move. If you've already been on vacation, and you're moving in the fall, for example, you can put all your summer clothes away and pack up outdoor toys and garden equipment. As your moving date gets closer, add items you won't use in the run-up until you get down to the essentials.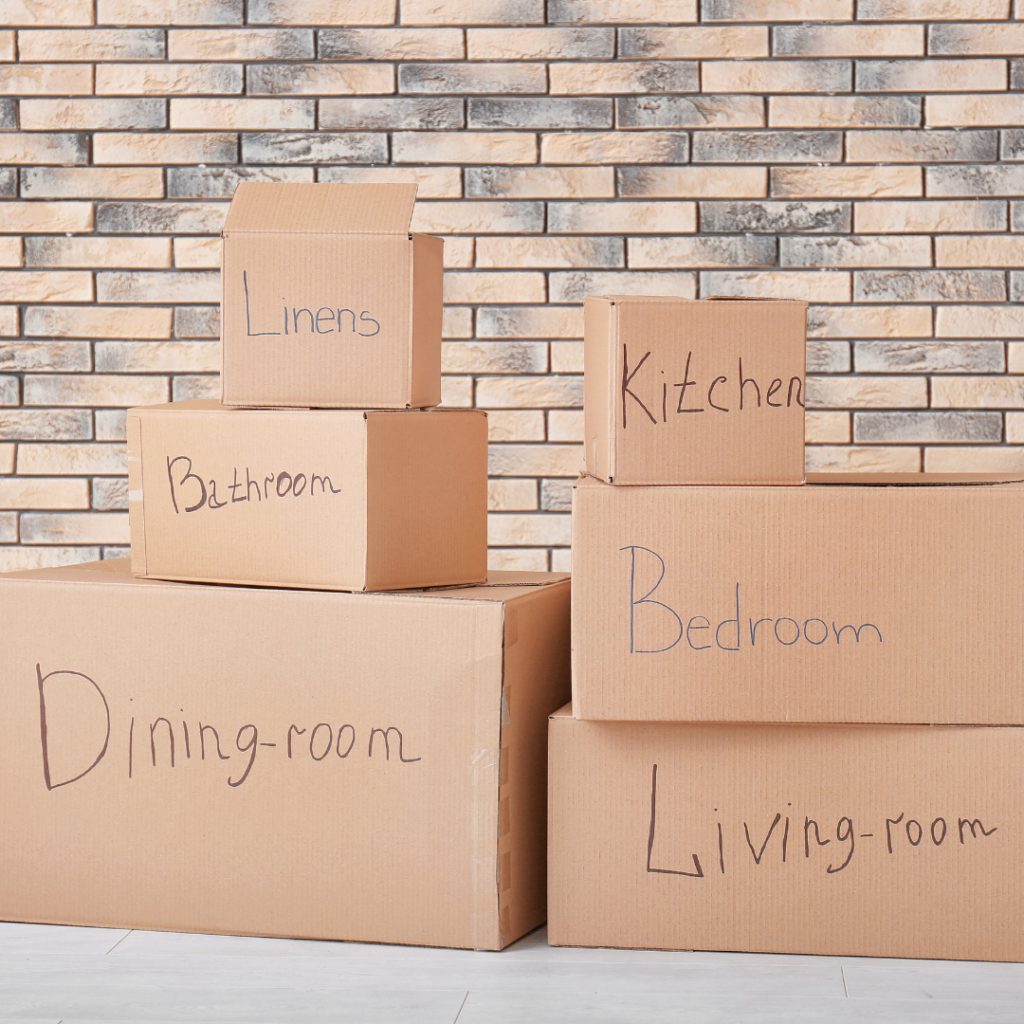 Research removal firms
Most people hire removal firms to help them get their belongings from A to B. If you have decided to hire a company, take some time to research online and ask people you know for recommendations. If you don't have neighbors or friends that have used local services, ask for advice on community social media groups. Read reviews, get quotes and compare prices based on the package of services. Focus your search on services that are relevant to you. If you have very heavy or precious items, or you're moving to a different state or country, for example, you may need to pay more. 
Label all of your boxes
Labeling boxes is one of the simplest but most effective moving hacks. When you're packing boxes, make sure you write what is in the box and which room it's going to in your new home. This will enable you to unpack quickly and it will also make it much easier to find what you're looking for when you're trying to get organized. If you're desperate for a cup of coffee, for example, it should take you a matter of seconds to find the box in the kitchen that contains the mugs. 
Pay bills and change your address
Write a list of loose ends you need to tie up, including settling bills, transferring bills to a new address and changing your address with your doctor, dentist and the relevant local authorities. You can pay for forwarding services so that you receive mail once you've moved. 
Moving house can be stressful, but there are ways to simplify the process. Work through this action plan to get organized, save time and energy and ensure a seamless move.