Moving to a new town? Most people only move a few times in their lives, so it can be tough to know how to make sure your relocation goes smoothly.
Relocating can be a daunting and stressful experience, but with a little planning and preparation, it can also be an exciting new adventure.
Here are 15 tips to help make your relocation a success:
1. Do Your Research
Before making the decision to relocate, it's important to do your research and ask yourself if the move is truly necessary. Once you've decided that relocating is the right choice for you, spend some time researching your new city or town. Learn about the different neighborhoods, schools, job opportunities, and cost of living so you can make an informed decision about where to live.
2. Make a Budget
Moving to a new city can be expensive, so it's important to create a budget and stick to it. Factor in the costs of renting or buying a new home, purchasing furniture, utilities, transportation, and food. If you're moving for a job, research the salary range for your position so you can make sure you'll be able to afford your new lifestyle.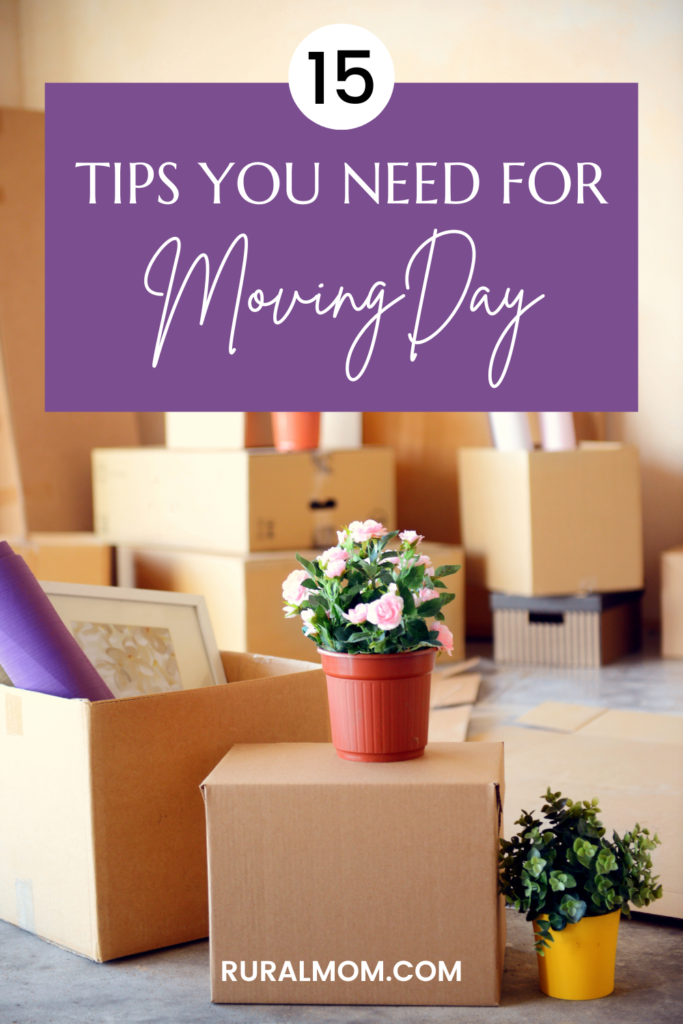 3. Find a Place to Live
One of the most important aspects of relocating is finding a place to live. If you're moving to a new city, start by looking for apartments or homes in the neighborhoods that interest you; once you've found a few places that look promising, schedule tours so you can see the properties in person.
4. Get a Job
If you're moving to a new city for a job, start the application process as soon as possible. If you don't have a job lined up, begin your search before you move so you can hit the ground running when you arrive in your new town. Network with people in your field and check out job postings online and in newspapers.
5. Pack Carefully
When packing for your move, be sure to label all of your boxes, so you know what's inside each one. It's also a good idea to create an inventory of your belongings so you can keep track of everything during the moving process. Only pack the essentials and get rid of anything you don't need so you can save money on moving costs.
6. Hire a Reputable Moving Company
If you're hiring professional movers, be sure to do your research and find a reputable company. Ask for estimates from several different companies and read online reviews before making your decision. Once you've hired a moving company, make sure you understand the terms of your contract and what services are included in the price.
7. Stay Organized
Moving to a new home can be chaotic, so it's important to stay organized throughout the process. Create a timeline of everything that needs to be done and keep track of all your important documents in one place. This will help you stay on top of everything and avoid feeling overwhelmed.
8. Change Your Address
One of the first things you need to do when you move is to change your address with the post office. This will ensure that your mail gets forwarded to your new home. You'll also need to update your address with banks, credit card companies, and other organizations.
9. Unpack and Settling In
Once you arrive at your new home, take some time to unpack and get settled in. Make sure you have all the essentials like bedding, towels, dishes, and cleaning supplies. Unpacking can be a daunting task, so take it one step at a time and don't try to do everything at once.
10. Meet Your Neighbors
One of the best ways to feel at home in a new place is to get to know your neighbors. Introduce yourself and invite them over for coffee or a drink. Attend local events and get involved in the community so you can start to feel like a part of your new city or town.
11. Explore Your Surroundings
One of the best parts about relocating is getting to explore a new place. Spend some time walking around your neighborhood and check out nearby parks, restaurants, and shops. If you're moving to a new city, take some time to sightsee and visit popular attractions.
12. Get Your Medical Service Providers Sorted Out
If you have any chronic medical conditions, it's important to get your new service providers sorted out before you move. This includes finding a new doctor, dentist, and any specialists you may need. Be sure to transfer your medical records, so your new providers have all the information they need.
13. Give Yourself Time to Adjust
It takes time to adjust to a new place, so be patient with yourself. Don't expect everything to be perfect right away, and allow yourself some time to get used to your new surroundings. With a little bit of time and effort, you'll feel right at home in no time.
14. Seek Out Support
If you're struggling to adjust to your new life, seek out support from friends, family, or a professional. There are many resources available to help you make the transition to a new place. Don't be afraid to ask for help if you need it.
15. Embrace Change
Moving to a new place can be a challenge, but it can also be an exciting opportunity for growth and change. Embrace the unfamiliarity of your new surroundings and use this as a chance to learn more about yourself and the world around you. Be open to new experiences and make the most of your time in your new home.
There you have it!
Relocating can be a big undertaking, but following these tips will help make the process a little easier. With careful planning and preparation, you can make sure your move goes smoothly and successfully. A new chapter awaits! Are you ready to start writing it? So take your time, stay organized, and enjoy your new home.