If you're a mom, there's a good chance you've considered turning your vehicle into the ultimate mommy van. And why not? With all of the gear and supplies we haul around with us, it only makes sense to have a designated space for everything. In this blog post, we will outline the best tips for creating the perfect mommy van.
Whether you're just starting out or you've been driving around in a minivan for years, these tips will help make your life a little bit easier!
Find Your Mommy Van
Make a list of all the things you need to transport on a regular basis. This includes car seats, strollers, diaper bags, etc. Once you have your list, start looking for vehicles that can accommodate all of your gear. If you're not sure where to start, try looking at minivans or SUVs. These types of vehicles typically have more space and storage options than sedans or coupes. Once you've found a few potential candidates, take them for a test drive!
Pay attention to things like leg room, headroom, and how easy it is to get in and out of the vehicle. You want to make sure you're comfortable driving the car before making any final decisions. Another important factor to consider is the price. Minivans and SUVs can be expensive, so be sure to shop around and compare prices before making a purchase. If you're not ready to buy a new car, there are still ways to make your current vehicle work for you. Just because you don't have a lot of space doesn't mean you can't make it work!
Get Organized!
This is one of the most important tips for making your mommy van work for you. Invest in some storage containers and bins so you can keep all of your gear organized and in one place. Label everything, so you know where everything goes, and consider investing in a car seat organizer. This will help keep things tidy and make it easy to find what you need when you're on the go. Another great way to get organized is to create a packing list for each trip. This way, you'll always know what needs to be packed and where it goes. No more searching through piles of stuff!
If you have small children, it's also a good idea to invest in a diaper bag that can double as a purse. These bags are typically large enough to fit all of your essentials, and they have multiple compartments that make it easy to stay organized. And last but not least, don't forget about the trunk! This is often one of the most neglected areas in a car, but it can be a great place to store things like strollers, sports equipment, or extra gear. Take some time to declutter and organize your trunk so you can make better use of the space. You may even want to invest in some additional storage solutions like baskets or bins.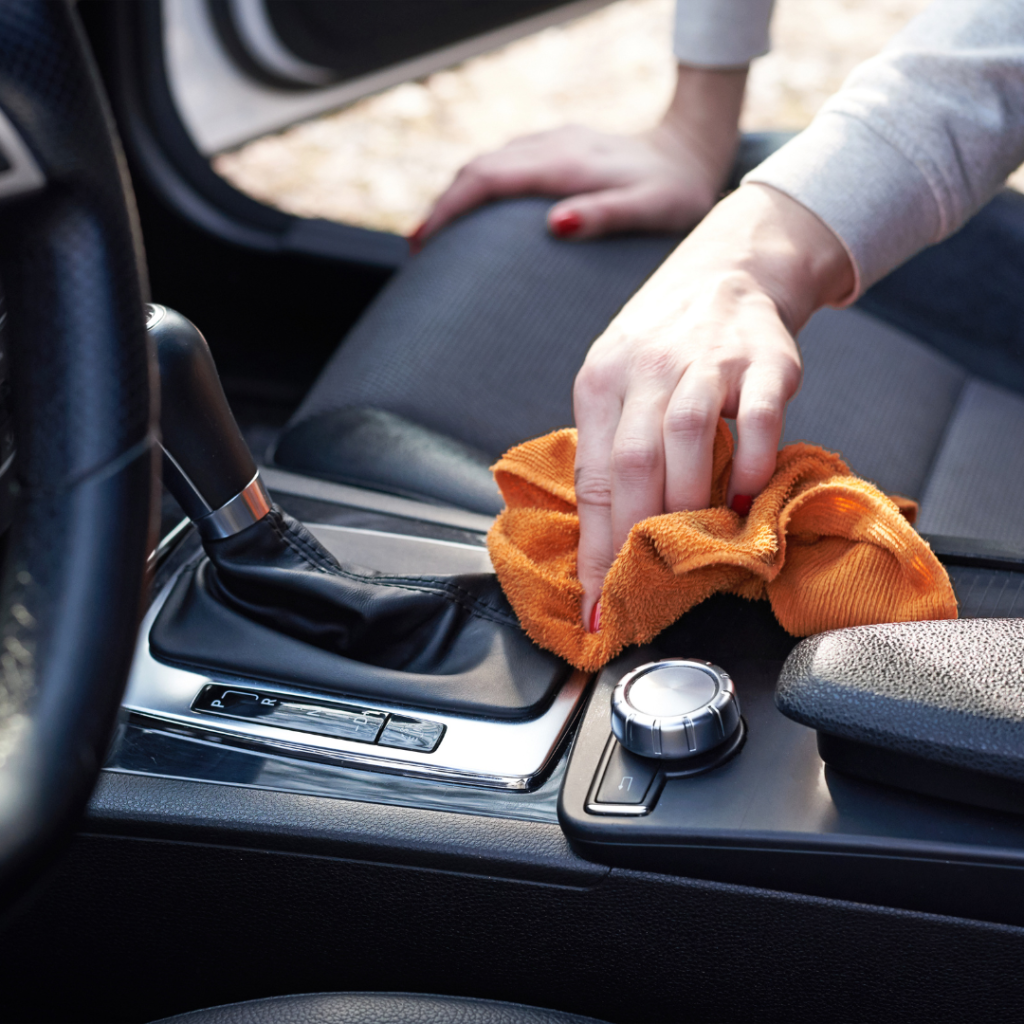 Keep Your Car Clean
This may seem like an obvious tip, but it's one that is often overlooked. It's important to keep your car clean for two reasons: first, it will help you stay organized, and second, it will make your car more pleasant to be in. Nobody likes driving around in a messy car, so take some time each week to tidy up. This includes things like vacuuming the floors, wiping down the dashboard and windows, and organizing any loose items.
If you have small children, you know how quickly crumbs and spills can accumulate. Be sure to clean these up as soon as they happen, so they don't turn into big messes. And don't forget about the outside of your car! A quick wash and wax will not only make your car look nicer, but it will also help protect the paint from the elements. Keeping your car clean may seem like a lot of work, but it's worth it in the end. Your mommy van will thank you!
It's Your Van Mommy, Own It!
This is your mommy van, and you should own it! You don't have to be ashamed of driving a minivan or SUV just because society tells you to. These types of vehicles are actually quite practical and can be a great asset to your family. Embrace the mommy van and make it work for you!
One way to do this is by personalizing your car. Add some stickers or decals that represent your interests or personality. Or, if you're crafty, consider painting a mural on the side of your van. (Just make sure it's something you won't mind looking at every day!) Make a proud statement with a private number plate. You can find one just right for you on sites like Platehunter.com. Whatever you do, just make sure your car feels like a place you enjoy being in. It's your space, so make it work for you!
These are just a few tips to help you get started on making your mommy van the ultimate mommy mobile. With a little bit of effort, you can transform your car into a space that is both functional and stylish.