Have you moved into a new property and you're ready to landscape the garden? This is an exciting prospect since you get to design the garden of your dreams and add value to your home at the same time. There are lots of designs to choose from, but here are 10 of the best landscaping ideas.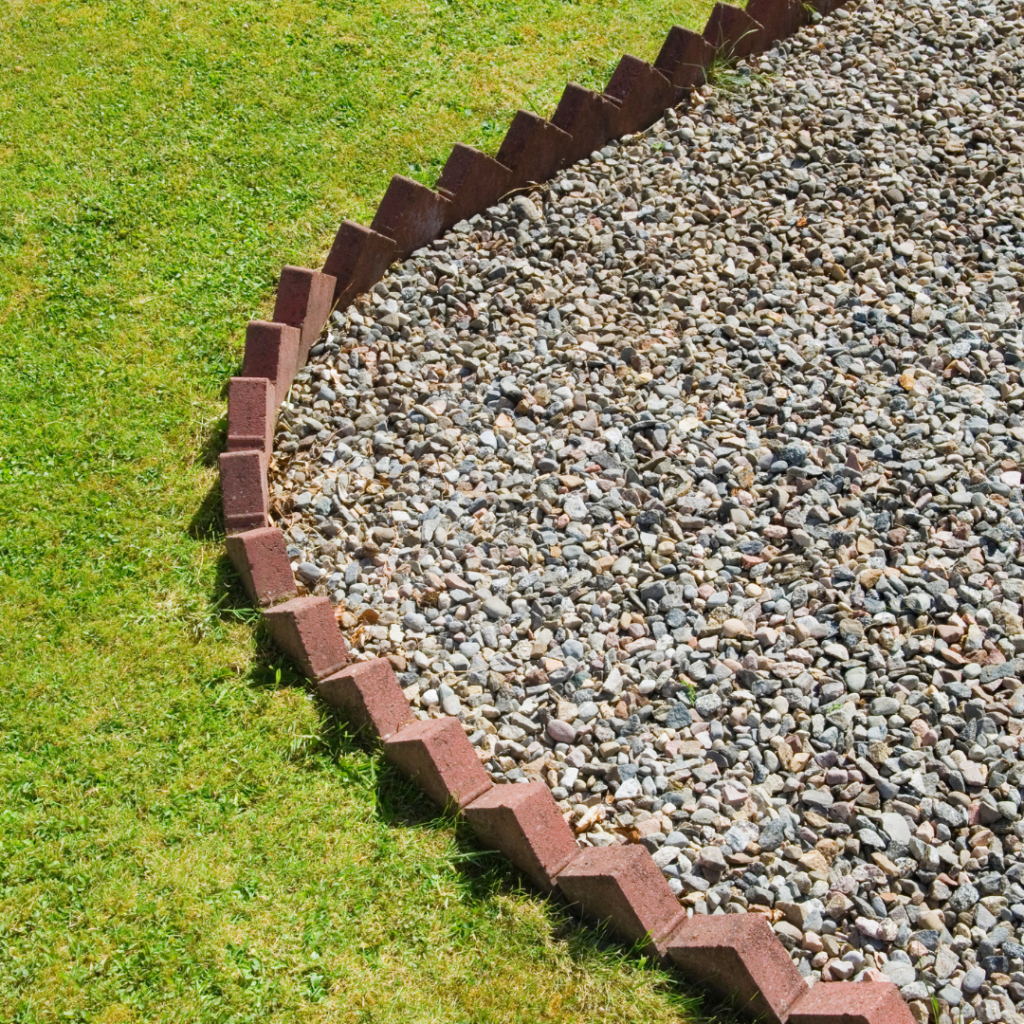 Gravel the Grass
Whether you are landscaping your garden for the first time or renovating an existing property to improve its appearance or add value to the property, you have to make some decisions. One of the first (and arguably most important) decisions you will have to make is what kind of grass to use. Or if you want to use grass at all. These days people opt for artificial grass and even gravel. 
Natural grass can look nice but it's very high maintenance. If you don't look after natural grass it can become patchy after a single season. Eventually it needs to be treated or resurfaced. On the other hand, artificial grass can look as good as the real thing. Plus, you don't have to think about maintenance at all. Another option is gravel which gives your home a popular desert look.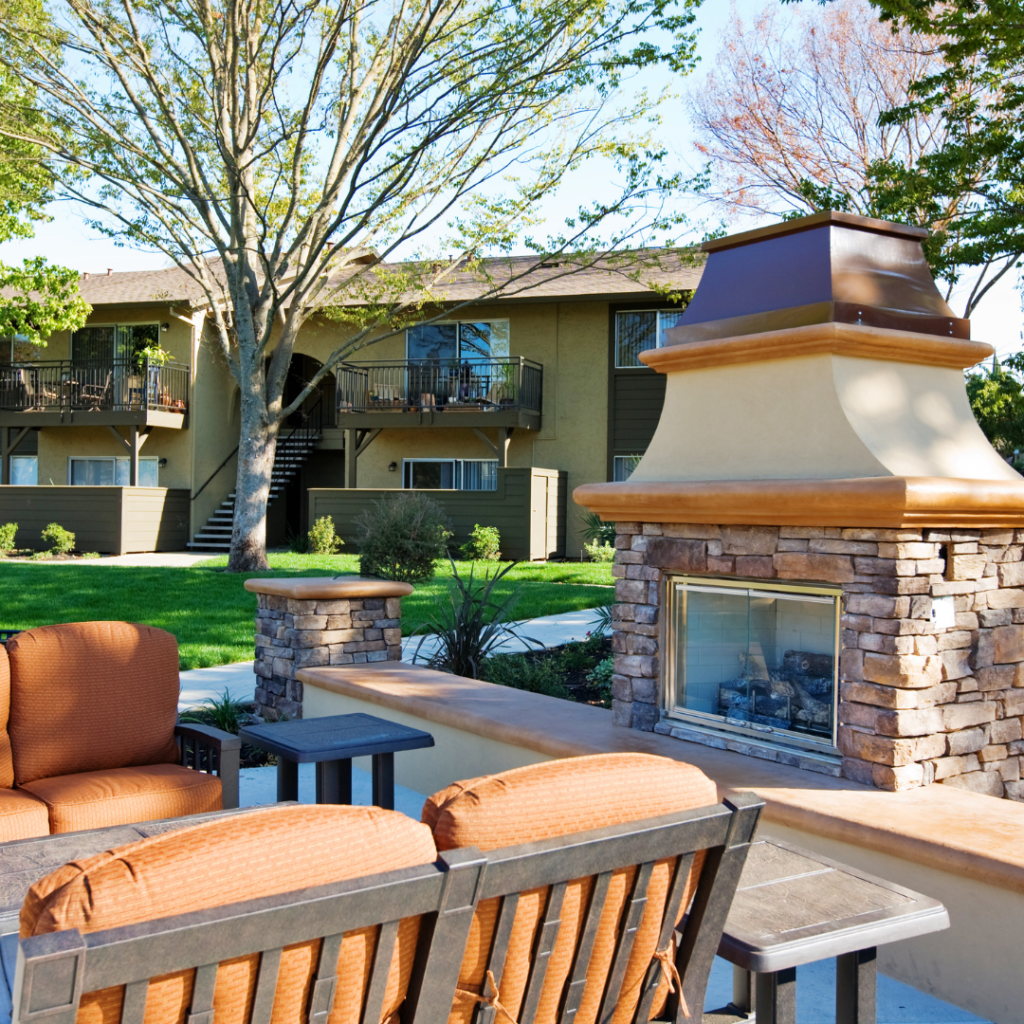 Outdoor Fireplace
If you landscape your garden you want to enjoy it as much as possible. One way to do this is to install an outdoor fireplace. A fireplace on your patio or lawn gives you both heat and light. Allowing you to stay up for hours with your friends and family. With an outdoor fireplace, you will not only benefit from enjoying your garden on summer nights; you can also enjoy it in autumn. 
The most obvious place to put an outdoor fire is in the back garden near the patio area. After all, this is where you socialize the most and where the fire will be the most efficient and useful. However, if you have a large front lawn, an outdoor fire can also work well in this space. An outdoor fire with a sitting space at the front gives your home some X-factor and adds value.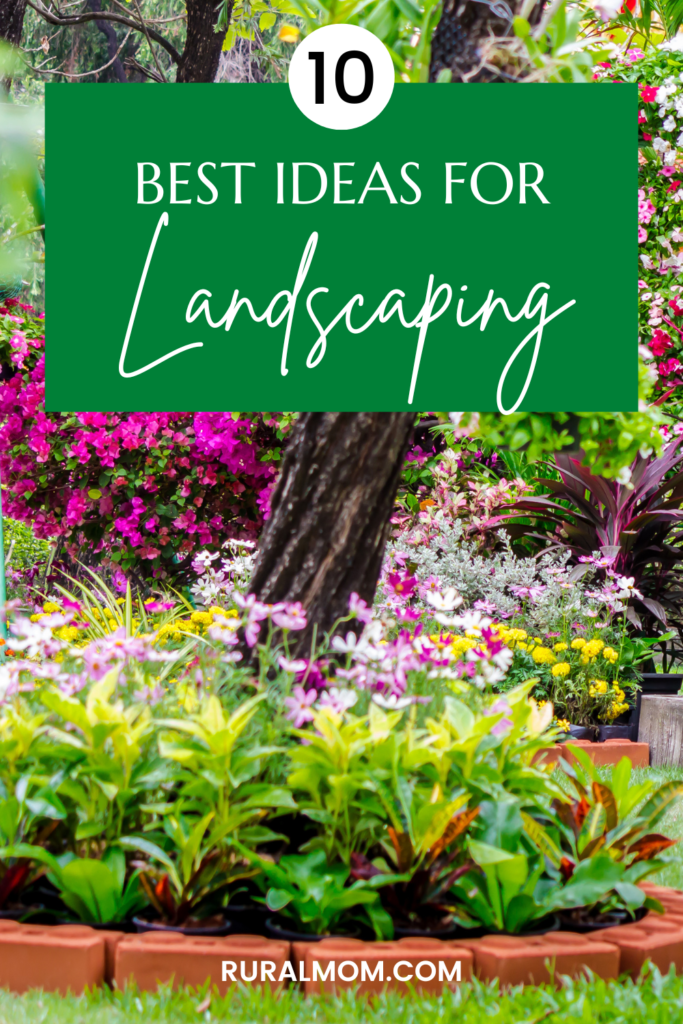 Solar Lights
Garden lights should not be an afterthought! If you've ever tried to walk in your garden in the dark without suitable lighting you will know that getting around isn't easy. There is a very real risk of incurring an injury. Human eyesight is pretty good in the daylight, but at dusk and after dark it becomes poor quickly. Make sure you always have some light to rely on with solar lights. 
Solar lights are growing in popularity and not only with landscape gardeners. The climate movement is in full swing and companies are working hard to develop more efficient solar lighting. In fact, they are making strong progress. Some parts of the world are even adopting solar lights on the street. After you invest in solar garden lights the electricity is completely free.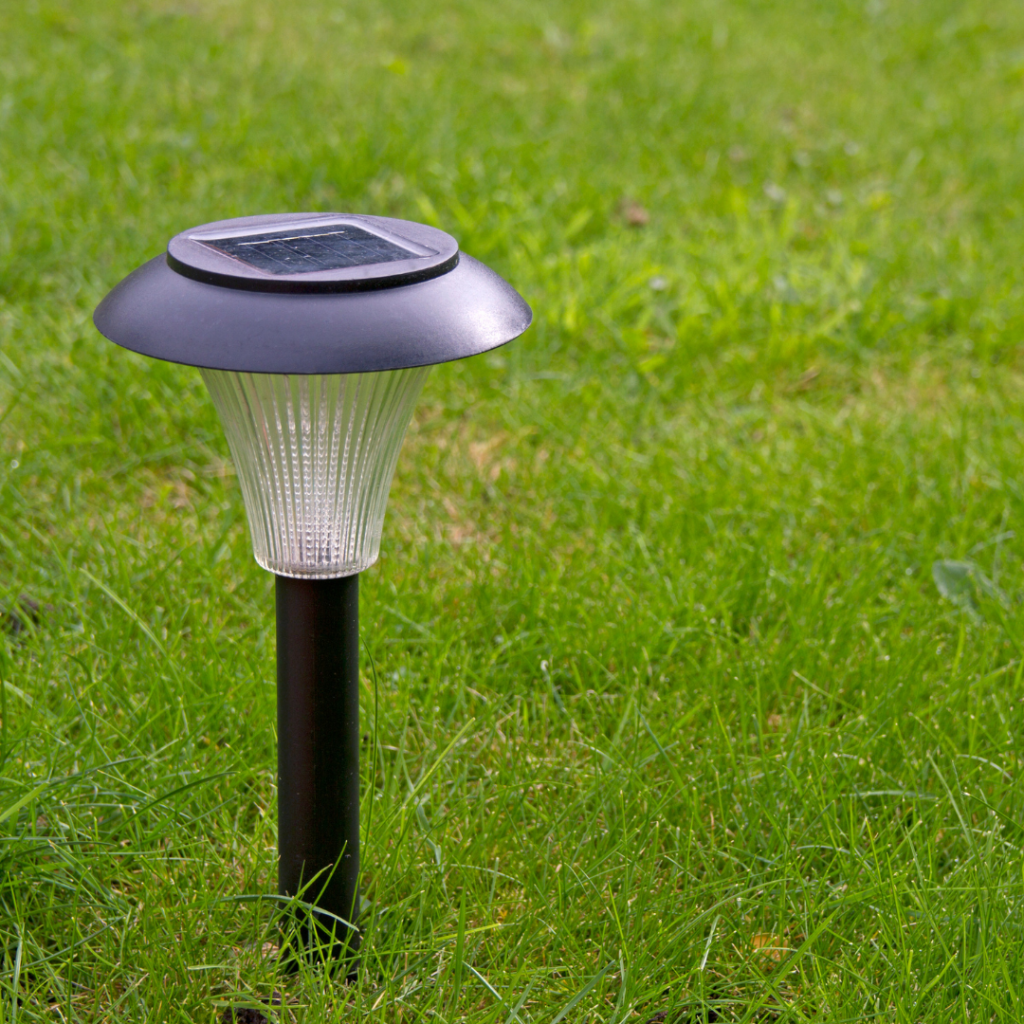 Stone Paving 
How are you and your guests going to get from one end of the garden to the other? You're certainly not going to waste your shoes walking across the grass, especially if there has been some rain and the place is muddy. Also, where are you going to sit and socialize on a summer evening, again, sitting on the grass is not really an option especially after the sun goes down.  
The answer to all of these conundrums is stone paving. Stone paving varies significantly in price, it all depends on whether you choose cheaper concrete or more expensive natural stone. Stone paving is reliable, non-slip, and easy to clean; it also makes the perfect material for patios and pathways in your landscaped garden. There's good news, concrete paving also looks great.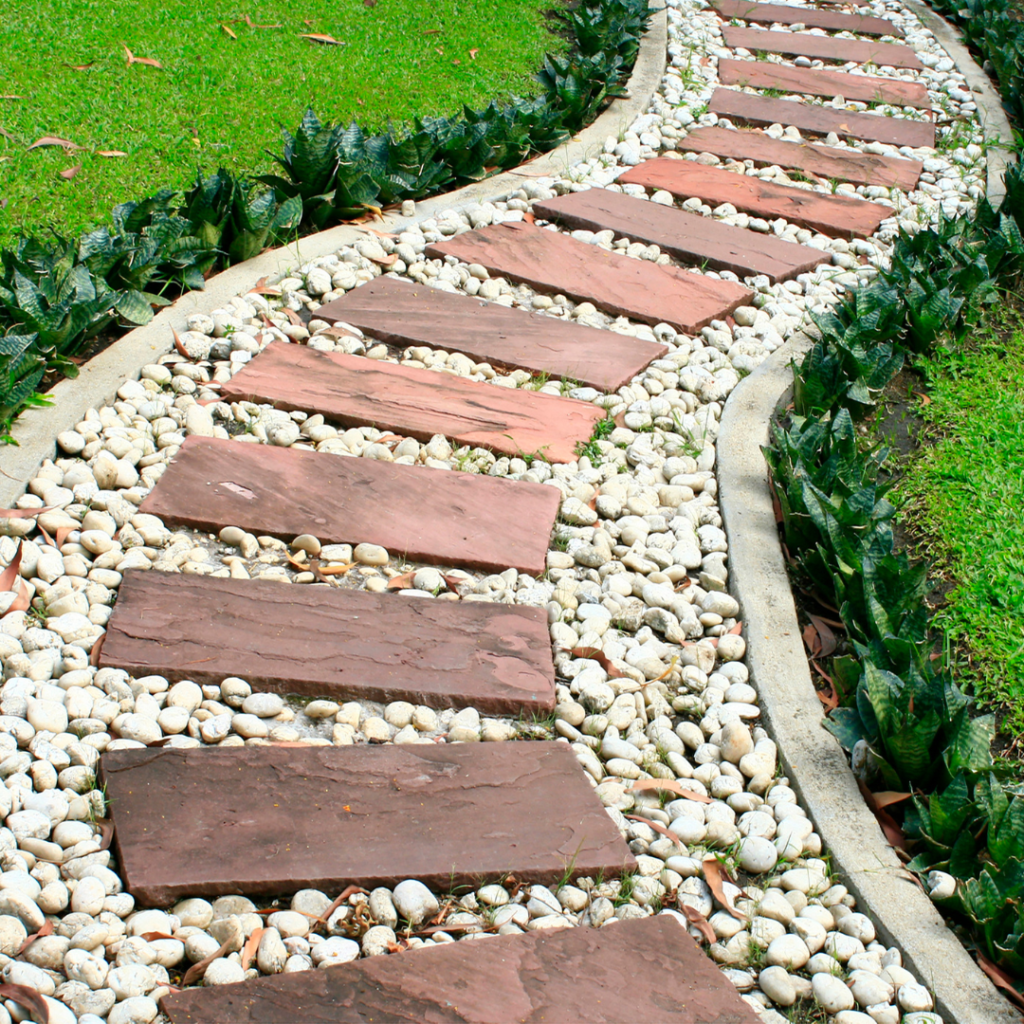 Timed Lights 
Solar lighting is perfect for a landscaped garden. It's ideal for lighting a patio area on a summer evening, or a walkway so that your guests can reach their cars on the street. If you want some security lighting for your home then you will have to install some timed lighting. Timed lighting, or sensor lighting, comes on periodically, or when someone walks past a sensor.  
Timed lighting is excellent for two reasons, firstly, it helps you to navigate the dark space when you get home in the evening. All you have to do is step only the path and the lights come on for you automatically. Secondly, timed lighting is an excellent security feature, it helps you to scare intruders off the property when you aren't home and makes them more visible to your neighbors.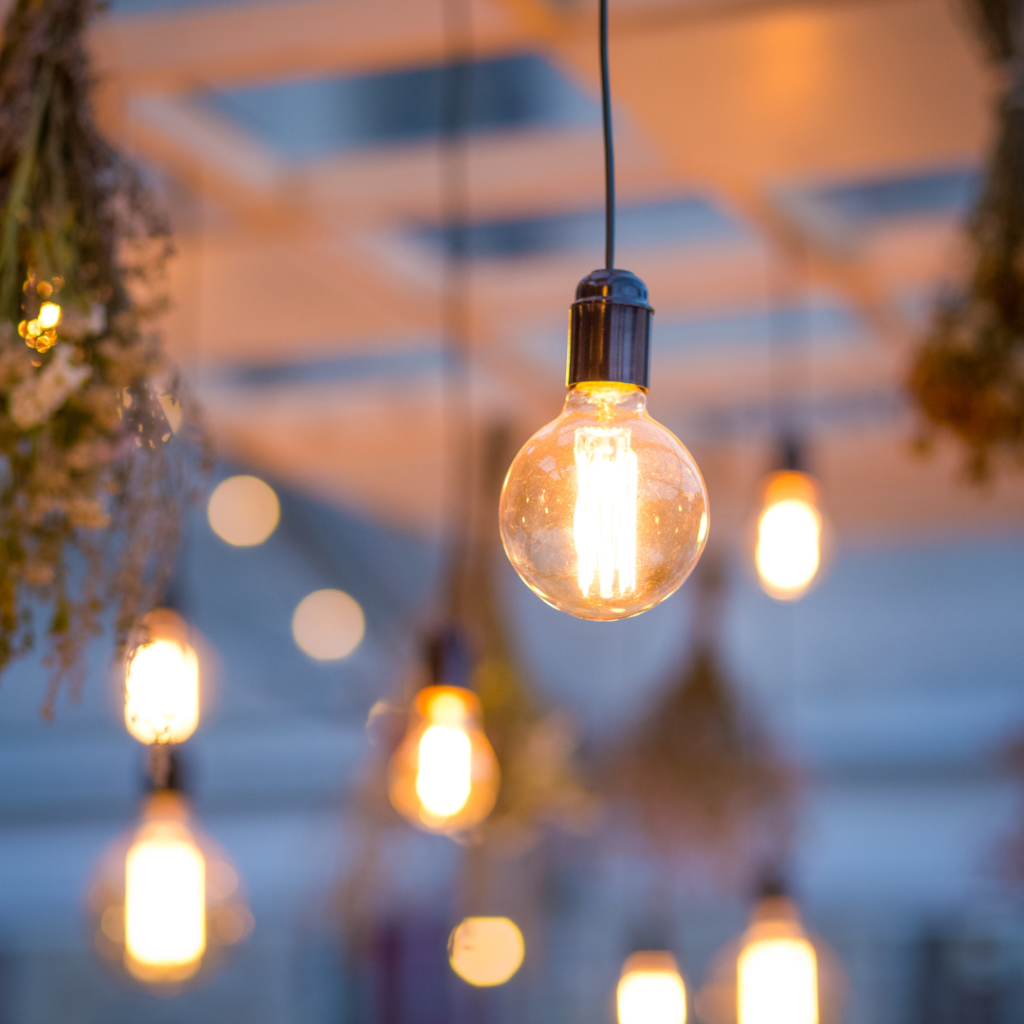 Layered Plants  
If there's one trend that's popular right now it's layered plants. Layered plants are two or three rows of plants that fringe your pathways, your grass, or your patio. Layered plants are not only nice to look at but they are favored by landscape gardeners because they give your garden some depth. It's worth consulting with a professional landscape gardener to install this feature. 
If you want layered plants in your garden there are a few things you need to keep in mind, for one thing, you need to choose the right plants. For an effective layered effect, you need to have smaller plants in the front row and larger ones at the back; you also need to consider how quickly the plants grow to achieve the effect you are going for. Naturally, you need to trim them.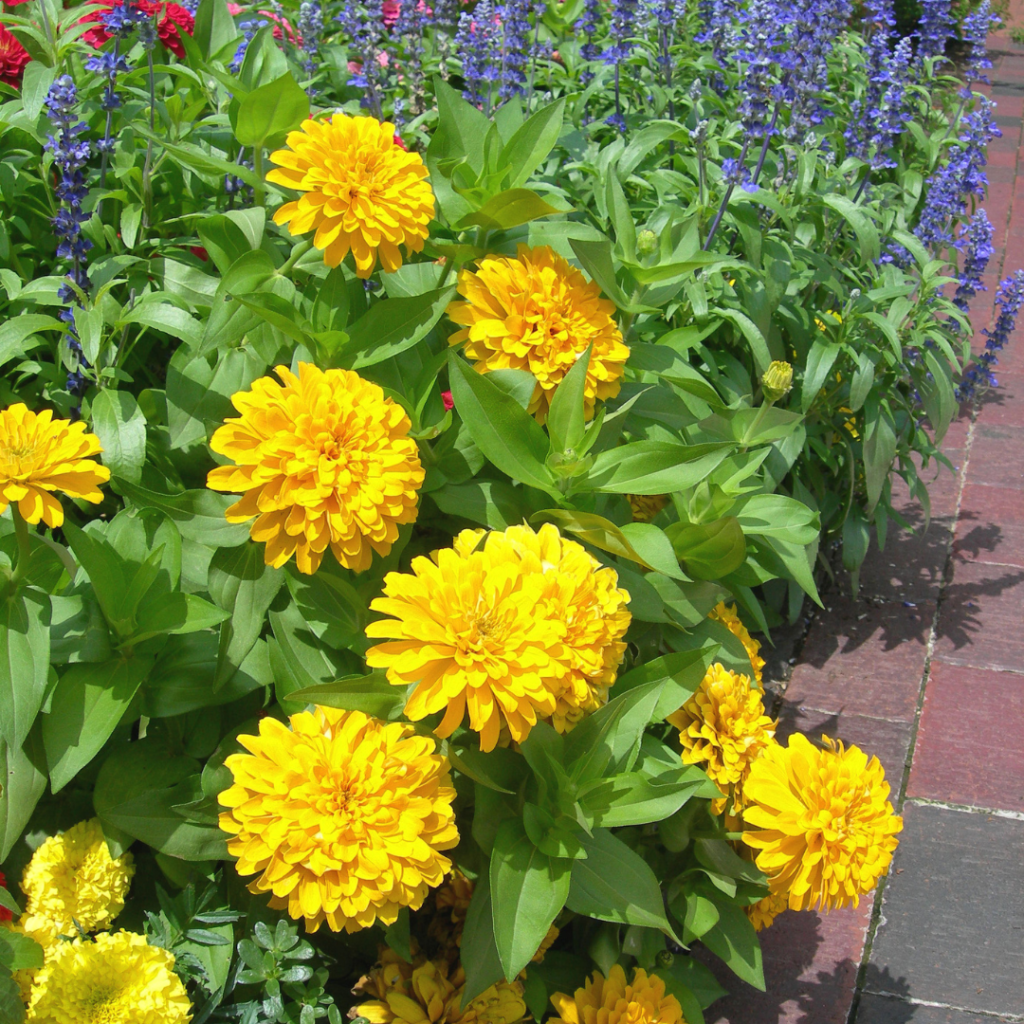 Retaining Wall 
If a sitting front garden is for the extroverts then a retaining wall is for the introverts. A retaining wall is a large concrete wall that surrounds your property and maintains your privacy; but it's not like a prison, a retaining wall is semi-large but still allows passers-by to see the house from a distance. Retaining walls are a little bit of an investment but they have benefits and charms. 
Firstly, a retaining wall gives you privacy and allows you to socialize in the comfort of your back garden without the stress of passers-by looking in or the input of nosy neighbors. A retaining wall is also excellent for controlling the sound from the road, so if you live near a noisy road or area you can block it out. Finally, a retaining wall is perfect for security if you're home or away.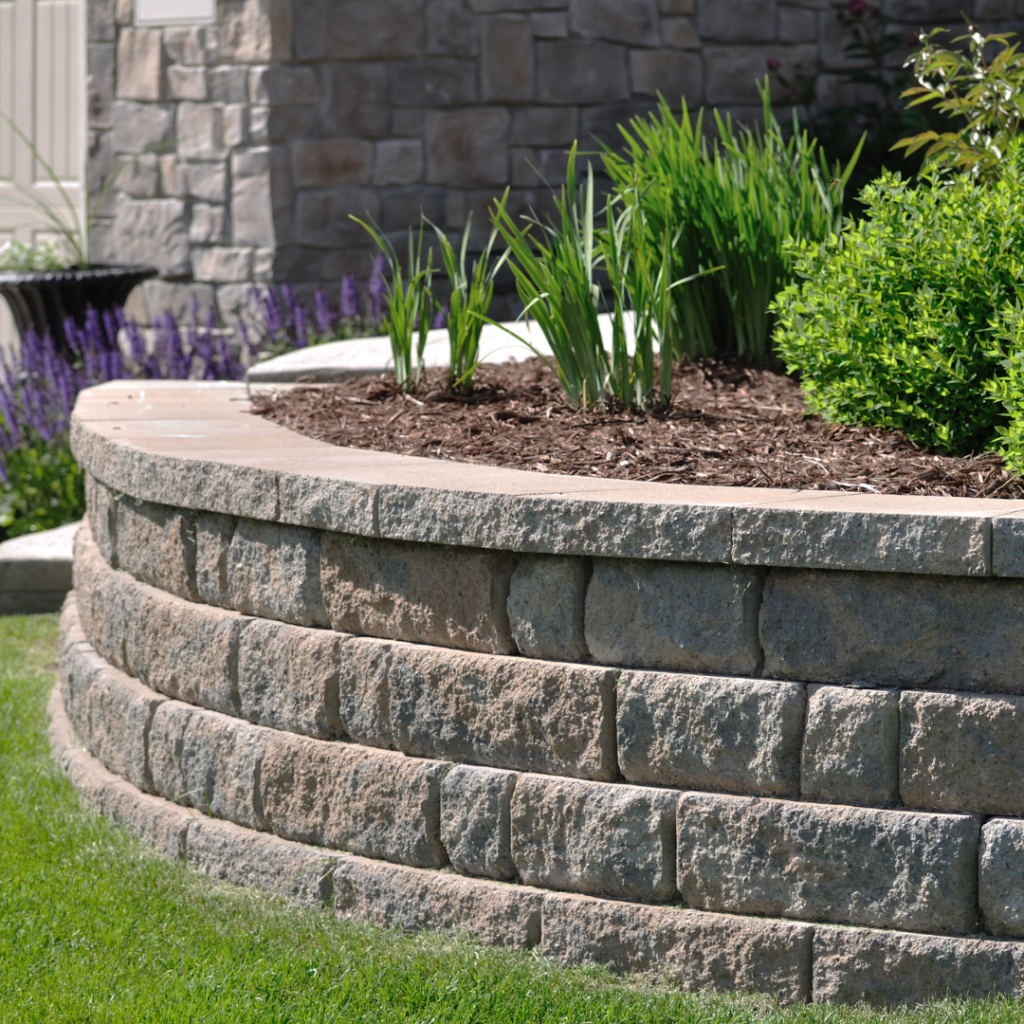 Potted Plants 
Potted plants are an excellent and creative way to add color and personality to your home. Unlike conventional plants that need to be dug into the soil and fertilized, potted plants are easy to manage and can be looked after the same as you might look after a household plant. Potted plants allow you to get creative with your garden by combining different plant styles and colors. 
While potted plants have advantages there are a few things you need to consider. In general, they need to be watered more regularly than traditional landscaped plants, you will also have to consider the climate you live in because places that get more wind and extreme weather tend to harm potted plants more than dug-in ones. That said, it depends on your potted plant choices.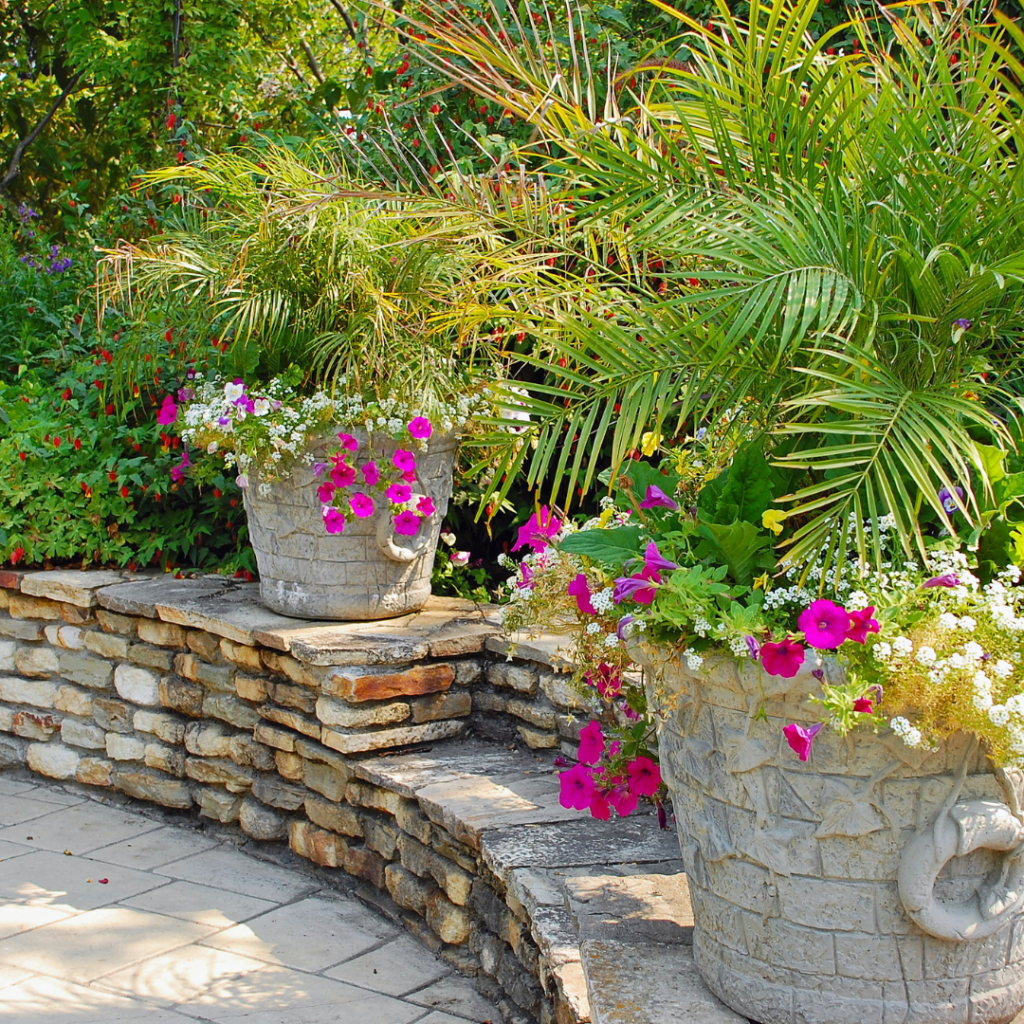 Landscaping Stones 
Landscaping stones are highly recommended if you have a water feature in your garden or you love the natural look. There is nothing more refreshing than standing by the cool water and the cool stones on a hot summer day, so if you live in this kind of climate, a water feature with landscaping stones should be on your list. However, installing these stones can be hard work. 
If you are convinced that landscaping stones are what you want in your garden talk to your landscaper or follow this: How To Start A Lawn Care Business: A Complete Guide. These stones are heavy and will require a lot of equipment and heavy lifting to install, so it's not something you can do by yourself and save some money. Still, it is worth the effort when you get to see the final results.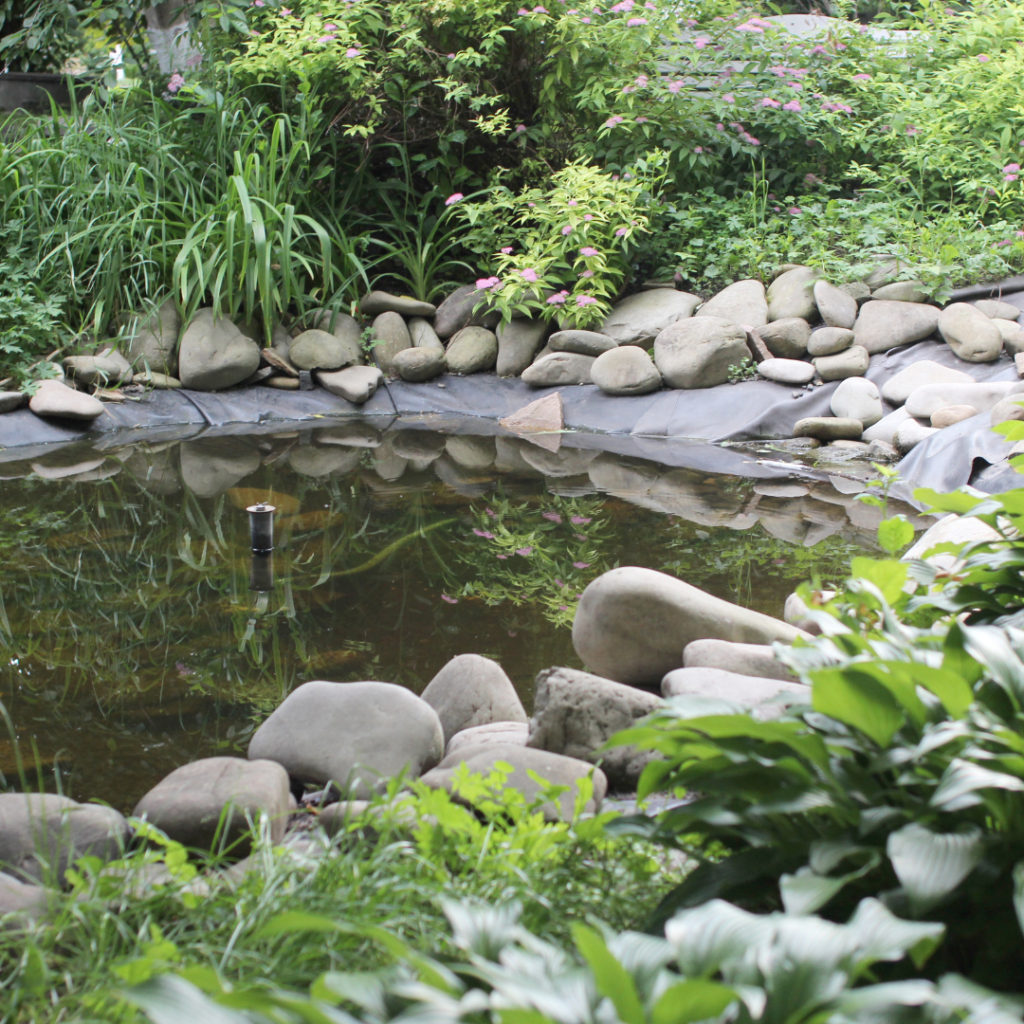 Water Features 
If you have some landscaping stones in your garden then a water feature is not far away; these two items work perfectly together, especially in hotter climates. Water features come in all varieties so it's up to you to choose what style and functionality work best for your property. 
Some people like a classical fountain design while other prefer a modern look, you know the style of your home the best and what is likely to match and contrast. Look online for some fountain ideas or talk to your landscaper for more information on what's available and workable.  
Final Thoughts
If you decide to landscape your garden you have choices. One approach is to put the project in the hands of a professional landscaper. They will recommend the best landscaping approach for your property and install a template garden that matches the brief and expectations precisely. 
The alternative is to derive your own system for landscape. Work closely with a professional landscaper to decide what works best for your property and fits your budget. The advantage of the latter approach is that your garden will be more unique and you can be more creative with it.