Ever walk into a theme park and be equally excited about the seasonal flowers as you are about the fun rides? Me, too! One thing every gardener loves is an abundance of beautiful thriving foliage!
One of my family's favorite summer theme parks is Holiday World & Splashin' Safari. We love everything about this park including the lovely landscape. This year, I'm collaborating with Holiday World & Splashin' Safari. As a "holiblogger", I receive perks and season passes to the park to go behind the scenes and share all kinds of insider tips and info… including the chance to learn from the landscaping team!
Director of Park Services at Holiday World & Splashin' Safari, Cathy Greubel, offered exciting insights about landscaping (read all about those in my Holiblog article) and graciously provided gardening tips to share with Rural Mom readers. Greubel oversees the design and maintenance of landscaping throughout the park. With over 300 acres of park grounds to maintain, she certainly knows quite a bit about planting!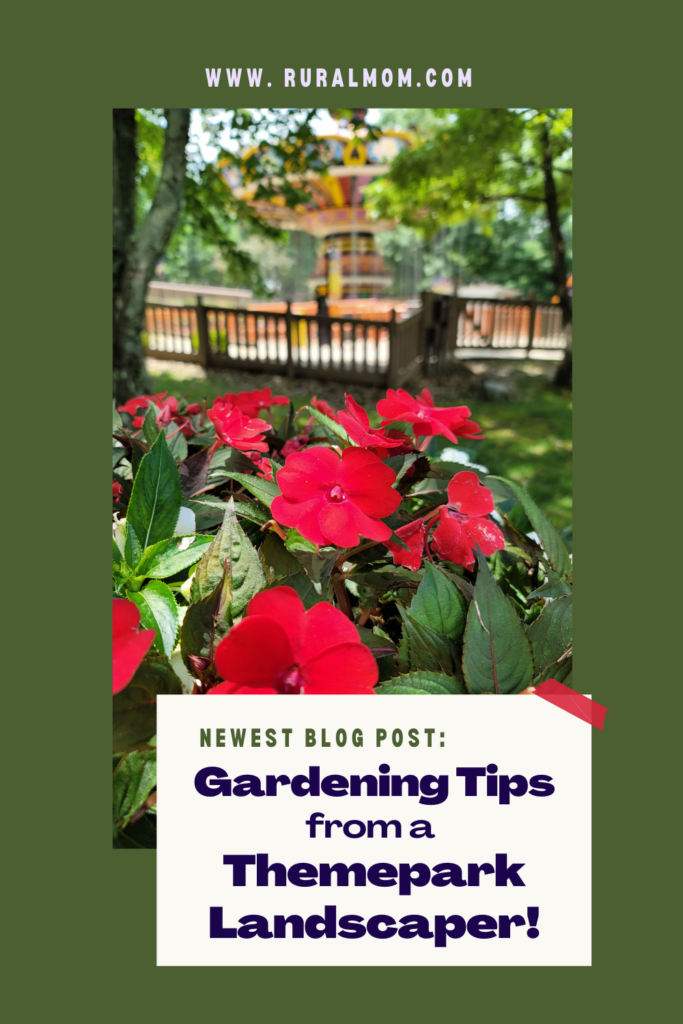 Choose the Right Plants
Greubel says one of the first considerations given to plants selected for landscaping at Holiday World & Splashin' Safari is finding ones that are low maintenance. Plants like Boston Ferns, SunPatiens, and SunBelievables are capable of standing up to weather variations including high temperatures and humidity, while requiring minimal maintenance.
Potted plants also help with decorating areas throughout the park and can be revitalized seasonally. This can easily be translated for the home gardener as container planting. Utilizing containers for plants as part of your landscaping will allow you to easily re-plant throughout the seasons or move the containers inside during winter.
Mulch can also help provide lower-maintenace for plant life. The mulch helps maintain moisture in the soil and often helps keep weeds at bay.
Consider Your Zone
The first tip Greubel gives any gardener is to be patient. Once your get that first burst of Spring air, don't be too eager to plant. It's best to wait until the ground warms up. In Indiana (or Kentucky) this typically occurs around Mother's Day each year.
Every area has an ideal zone. To learn more about your state's zone, consult the USDA Plant Hardiness Zone Map.
If you do find that you are too eager and a frost hits, Greubel suggests that once the plants have thawed, give them a light dusting of water to try to revive them.
Plan Your Location
When you consider adding plants to your landscape or garden, it's also crucial to consider whether there is a nearby water source. Even if you are heading in a low-maintenance plant direction, they will still need supplemental water from time to time, especially during hot, dry spells.
Gruebel warns to be mindful of grouping plants with different water requirements, too. Over-watering or under-watering plants will hinder the plant's ability to thrive.
Also consider what the plants will offer the location. Greubel says if you are looking at adding bushes or trees, you need to think about how they will provide shade for an area. It's also important to consider if they will shade other plants. Plants that thrive in full sun may not produce as well when shaded by a tree.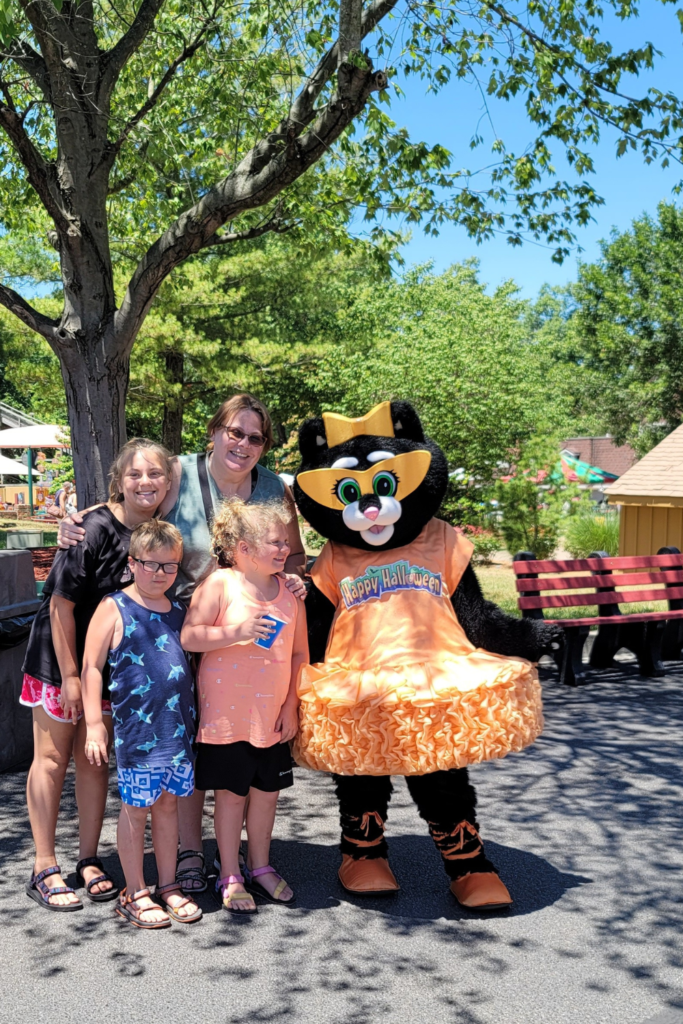 Incorporate themepark ideas into your landscape
As a landscape planner, Gruebel is conscious of varying the landscape colors to add interest to the themepark. This can easily be translated to home gardens. While a single color garden has its appeal, varying colors throughout the year adds to the enjoyment. It can also set the tone for the seasons, adding to your home decor.
Landscapers also consider guest comfort by utilizing plants that don't attract stinging bugs yet, still maintain balance in eco-environment. This is something to consider when thinking about adding bee and butterfly gardens to your landscape. Think about the area where they'll be located. Is it high traffic? This may increase the chance of getting stung or attracting bugs to visit the interior of your home.
It's best to plant in low-traffic areas of your property. This ensures your safety and also the comfort of the polliinators.
Gruebel's team utilizes foliage to help hide distractions like service roads. This creates a seamless, more pleasing view throughout the themepark. At home you can employ the same tactic. Use bushes to block things like air conditioning units or to add more privacy for your backyard. Flowers can detract from small flaws in areas or help brighten up a monochrome exterior.
Enter To Win a Holiday World & Splashin' Safari adventure!
Are you ready to head out and enjoy the beautiful landscaping of Holiday World & Splashin' Safari? Enter below to win tickets!
For more planting tips, be sure to check out our "Sustain Gardening" section.