When the sun goes down and stars (and mosquitos) come out, there's only one thing to do – retreat to your house for a fun movie night! Summer nights are the perfect time to watch classic beach movies.
The majestic ocean, golden sand, blistering sun and great movies. These are all things that define a perfect summer.
If you're looking for a great summer-themed movie to view on a hot night, look no further. Whether you want to laugh or cry, here's a guide to some of our favorite classic beach movies to get you started: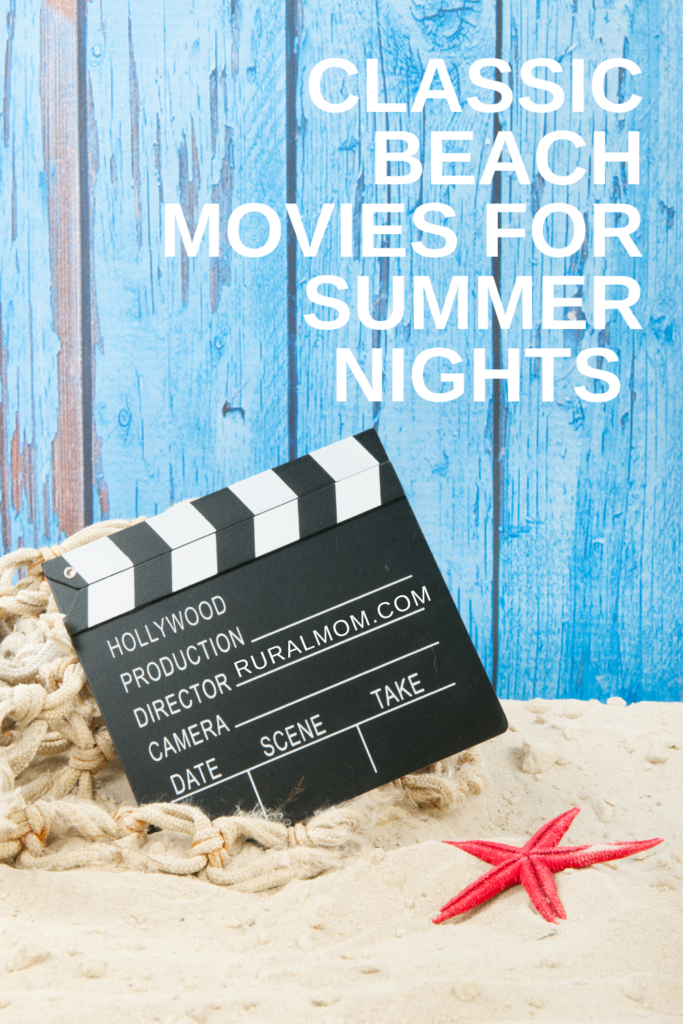 North Shore
Released: 1987
Starring: Matt Adler, Nea Peeples
Plot: This little known gem from the '80s takes place and was filmed on location on Hawaii's North Shore. This breezy film has another simple plot – a kid from the states travels to Hawaii on summer vacation and learns the way of the islands, falling in love in the process. With breathtaking scenery and an awesome soundtrack, North Shore is an underrated treasure.
The Beach
Released: 2000
Starring: Leonardo DiCaprio
Plot: Leonardo Dicaprio's first post-Titantic role is this understated drama, directed by Danny Boyle (who would later go on to help Slumdog Millionaire and 127 Hours). DiCaprio plays a curious young man who ventures to an isolated "paradise" to see what he could discover. Hijinks and high drama ensue.
Blue Crush
Released: 2002
Starring: Kate Bosworth, Matthew Davis
Plot: Set against the background of a picture-perfect beach, this surfing movie follows a girl preparing for a momentous surfing competition. Only problem is, she's also focused on a hunk football player. This flick isn't Spielberg, but it sure is fun and sexy!
Jaws
Released: 1975
Starring: Richard Dreyfuss, Robert Shaw
Plot: In case you're one of the three people who hasn't seen Jaws yet, here's a four word plot summary: a shark creates havoc. That's all you need to know about this film, which created the concept of a summer blockbuster when it was released.
The Endless Summer
Released: 1966
Starring: Michael Hynson, Robert August
Plot: The only documentary on this list, it is considered one of the best surfing films ever. Directed by prolific auteur Bruce Brown, it focuses on two guys who ride waves at various surf spots around the world. With a comedic narration by Brown this is a must-see for any fan of surfing, summer or just plain fun.
Cast Away
Released: 2000
Starring: Tom Hanks
Plot: One of the best survival-themed movies of all time (and one of the most prolific as well), this flick stars Tom Hanks in one of the best performances of his career. Stranded on a deserted island after his plane crashes, Hanks is forced to adapt to living alone in the middle of the ocean without any glimmer of hope of being found. Along the way he befriends a volleyball named Wilson.
Classic Beach Movies
It's certainly tough to choose only a few beach classics. We tried to pull a wide variety of genres into our top list, but there's plenty of other that we could easily add such as:
Point Break (1991)
Couples Retreat (2009)
Fool's Gold (2008)
The Goonies (1985)
50 First Dates (2004)
Gidget (1959)
and 6 Days 7 Nights (1998)
Beach Movie Musicals
Beach movie musicals also rank high on our list for a roaring good time. Some of our all-time favorites include:
Mama Mia (2008)
How To Stuff a Wild Bikini (1965)
South Pacific (1958)
Beach Blanket Bingo (1965)
Grease (1978) well, it starts on the beach! 
and Blue Hawaii (1961)
What would you add to the list? We'd love to hear what your favorite summer classic beach movies are!