When it comes to roofing options for your home, it can sometimes seem like there are endless options. It's not just asphalt and tiles anymore. There are other materials available, and some of them are quite compelling.
In this post, we take a look at some of the best roofing options, explaining the positives and negatives of each so that you can make a better decision about which you will get.
Asphalt Shingles
Asphalt shingles are an incredibly popular residential roofing option in the US. It's a popular material because of how economical it is, and how simple it is to install.
Asphalt's main benefit is the variety of colors that it comes in. Because it is a crude oil product, you can color it pretty much how you like and get it to match your home.
On the downside, it has a shorter lifespan than many other materials. But when you consider the low price, it still works out as a good deal.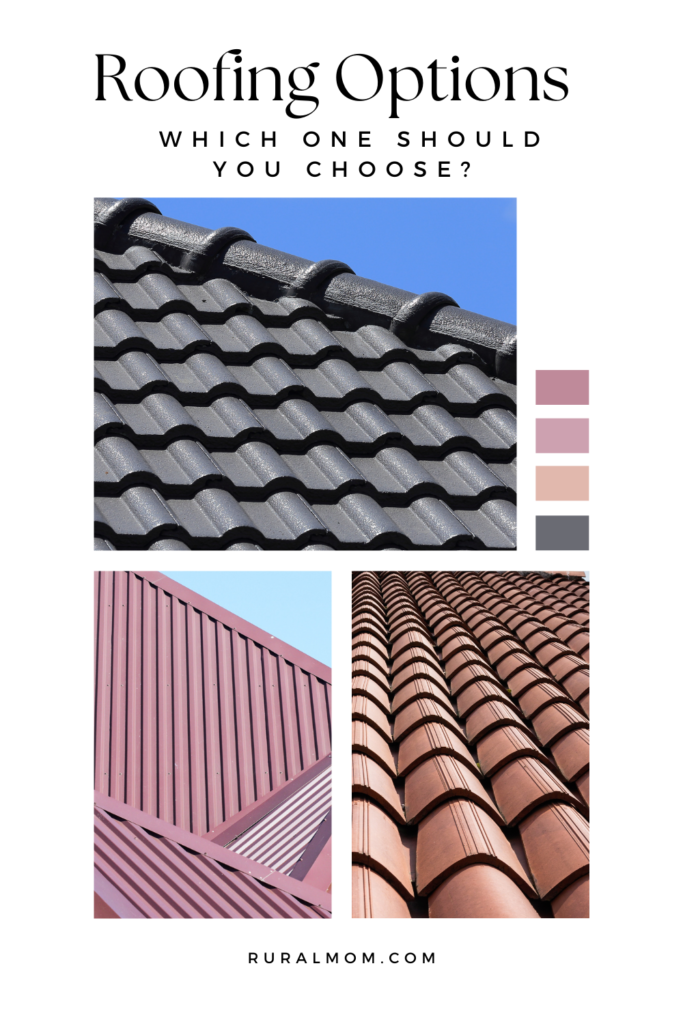 Clay Tiles
Clay tiles are extremely durable which is one of the reasons why you see them on roofs that are centuries old, particularly in Europe. The major benefit of clay tiles is that they last a long time and won't burn in a fire. What's more, some are energy efficient, helping to slash your energy bills.
Unfortunately, clay tiles are also extremely heavy. As such, most homes that have them require extra framing, which can be expensive. Clay tiles are advertised as lasting for forty to fifty years, but that's actually quite conservative. With proper care, most will last longer than that.
Metal Roofing
There are a wide variety of metal roofing options on the market, including copper, stainless steel, aluminum, and zinc. They tend to be popular in custom-built homes where the owners are going for a different aesthetic.
The benefit of metal roofing is that it has high solar reflectance, keeping occupants cool inside. It also lasts considerably longer than either asphalt or wood.
The downside is that it tends to be quite expensive.
Slate
According to www.porterfamilycontracting.com, slate roofs offer a unique distinctive elegance, making them appear more European than most. Slate is a natural material and is available in various attractive colors, including blue, purple, grey, and red. It's extremely long-lasting and may survive on your roof for more than 100 years. Like clay tiles, it's also fire resistant. It won't burn.
The downsides are the cost and the weight. Slate is expensive and extremely heavy, requiring extra framing on the roof. If you import slate, the quality can vary. Always practice due diligence.
Wood Shingles
Wood shingles have been a popular roofing option since the founding fathers. Homeowners like the look and how the roofing option naturally weathers over time.
The good thing about wood shingles is that they offer a rustic look. High-quality products are made of weather-resistant options, such as cedar and redwood.
Unfortunately, fire codes prevent the use of wood roofing in some areas, according to www.newhomesource.com/learn/wood. You should also avoid them in wet climates due to mold and rot.