When the time of the year comes around when you want to holiday, it can be quite stressful even though you are looking to book a relaxing break. As well as knowing how to make travel planning less stressful, it is also good to know how to save money and not be taken advantage of.
Some holiday companies can charge a fortune for something that should (or can) cost half of the price. Hence, knowing how to plan a holiday strategically to spend only what you need to will ensure that you spend your money wisely. You might even save so much money that you can afford two holidays a year.
Let's take a closer look at how to save money when booking a holiday.
Look beyond hotels
Although when we go on holiday we first turn to hotels for our accommodation, we need to realize that there are plenty of other options.
For instance, you might be looking to holiday in Devon during the summer and, therefore, be looking for affordable accommodation. Instead of looking at Devon hotels in the summer, you could look for homes or guesthouses for your holiday in Devon. Hotels throughout the summer will be more expensive as it is peak season. Hence, looking for housing accommodation instead of a hotel will be ideal for those who enjoy beautiful beaches, clear waters, and serene walks around ancient towns for their summer holiday and do not spend too much money.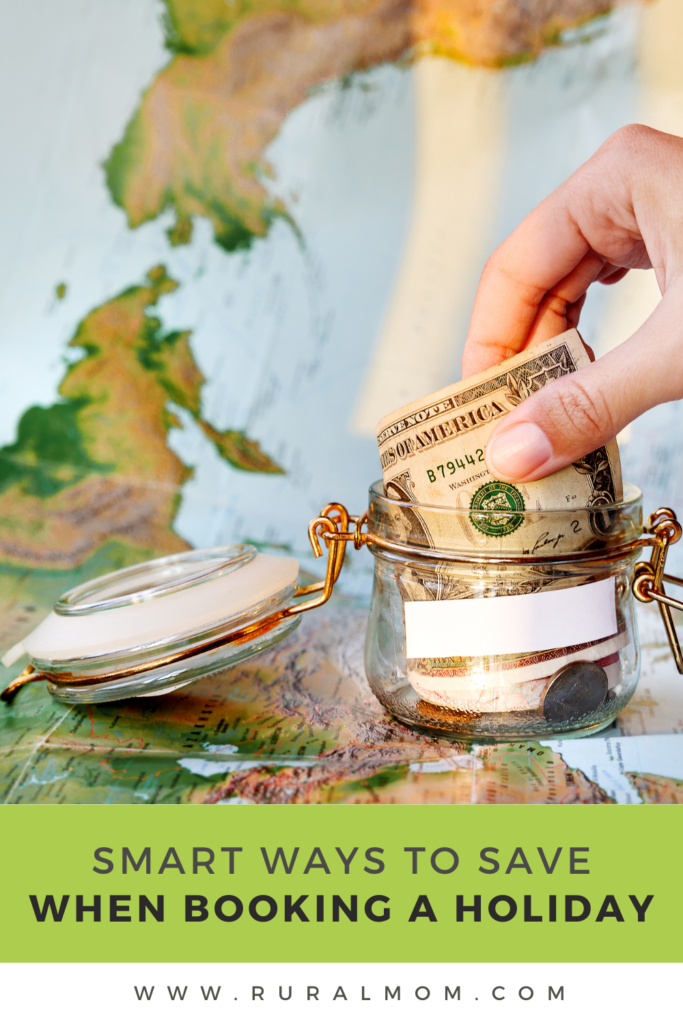 Look for deals
When it comes to booking a holiday, it is always a good idea to look for deals. If you book the first thing you see, then you might end up paying twice the amount that you need to.
You should always check all sites as you never know what deal you might find. Sometimes the cheaper option can be booking directly while other times might be cheaper to book using a third-party operator. Looking at prices across all websites will help you identify the cheapest option for the same deal/service.
Ensure to take your time looking for deals as you could find a great one and spend only a margin of the other prices.
Book a package
If you are looking for transport and accommodation for your holiday, then it can sometimes be cheaper to book a package deal.
Booking your flight/train/bus journey with your accommodation can often offer great discounts, which will help you save money when you book a holiday.
Book in advance
To save money when booking a holiday, it is a great idea to book in advance. Booking last minute can cost a lot. Hence, booking far in advance can help you save money.
The earlier you book your holiday, the more money you can save.
Some holiday companies only allow people to book 11 to 12 months in advance. However, this can be plenty of time to plan your trip and save a lot of money.
Stick to the luggage allowance
When you go on holiday overseas, you will likely have a luggage allowance for your plane journey. If so, then it is a good idea to stick to the luggage allowance as otherwise, you could pay a lot more than you bargained for.
Some plane companies charge extra for luggage fares, which can be pretty costly. So, if you do have to pay for your luggage (or even if you don't), then ensure to stick to the allowance so that you don't have to spend too much money.
Get a fee-free travel credit card
When you need to spend money on holiday, whether it is for your food or for your new dress, then you might need to rely on your credit card. If you need emergency money, then turning to your credit card is sometimes the only option.
If you do not have a fee-free credit card, then you will incur extra charges each time you use your card.
There are many companies that offer fee-free credit cards. So, doing your research can help with finding the right credit card company to help you spend less when you use your credit card abroad.
If you have time, do not fly direct
If you need to fly to get to your holiday destination, then it can help if you avoid flying direct. Switching airports can take longer but save you a lot of money.
When you look for flights, look for connections to see how much you can save.
Pick the cheaper months to travel
Some months are cheaper to travel than others. Going on holiday in the summer can cost a lot more than in the spring or autumn. Likewise, going on holiday over public holidays can cost more too.
Therefore, always try to pick the cheaper months to travel when you want to go away. You might not be able to save a fortune but you might be able to save something.
Travel in economy instead of business or first-class
When you travel, it can be luxurious and lovely to travel in business or first-class. However, this can cost more than four times the amount of a normal flight.
Therefore, always choose to travel economy/coach when booking your mode of transport. You might spend way too much on a first class flight, whereby you can pay a fraction of the price when booking economy.
Keep transport price notifications on
When you are looking for your transport, the website might give you the option to be emailed when the prices drop. If so, then turning on these notifications can help you save a fortune when booking your flight (or at least purchase the tickers for the best price).
These notifications will be sent directly to your email and the price might only drop for a set period of time. Hence, if you are desperate to go on holiday and want to save money, then keep an eye on your emails after turning on the notifications.