As you go about your daily life, you may begin to notice that you crave a more open and friendly-looking kitchen space. Not only can you potentially host parties and invite over friends for a meal, but you can also help your children learn to cook in a kitchen that is easy to use and clean.
Making your kitchen more inviting doesn't have to be hard, since there are plenty of steps you can take to make it a reality.
1. Pay Attention to Your Cabinets
Choosing the right color scheme and paint color for your cabinets can really impact how your kitchen looks. If the paint is chipping or the color is too dark or light, then it may not match the rest of your home. Additionally, if the cabinets open up into an important doorway or another inconvenient area, then you may find that it is easier to remodel than work around this frustration.
2. Focus on the Sunlight
Natural lighting in a home can make rooms feel bigger and more relaxed. Having a way to let the sunlight in from outside, such as a wide window on the side of your house, can help your kitchen look more open. Looking at custom home builder pictures can help you determine which styles suit your daily life better, since there are many to choose from. You should also make sure to replace any old lightbulbs around your kitchen area since that can also make it easier to see the space around you.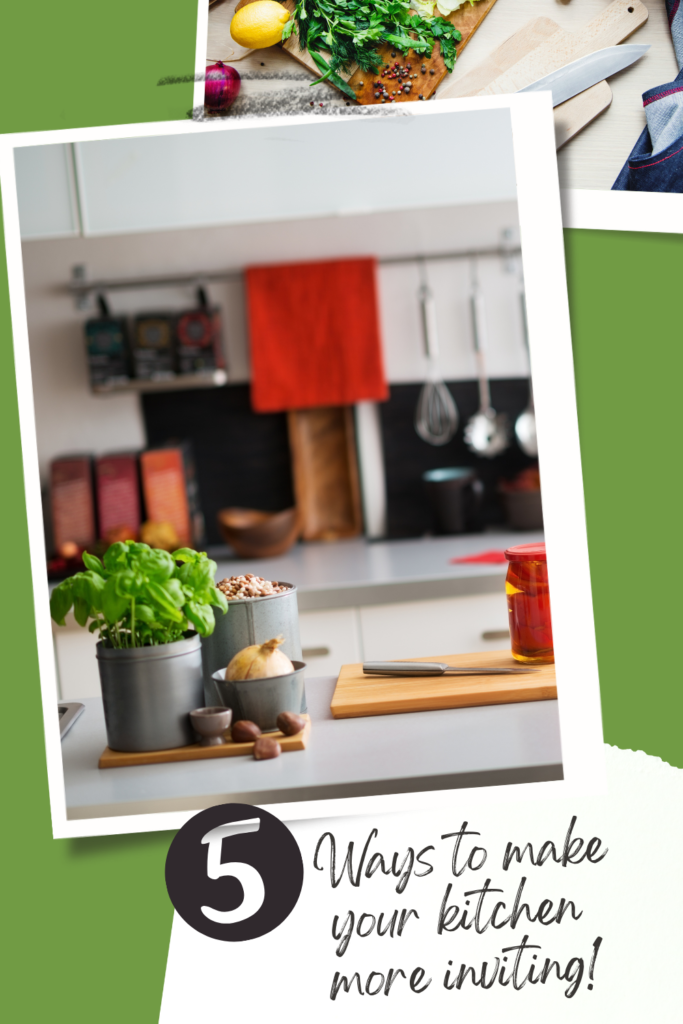 3. Look for Durability
When searching for countertops or other forms of appliances, you should take into account durability. Using sharp knives and other tools can wear down a surface that is not solid. These kinds of scratches can make your kitchen look disorganized from a guest's point of view. If you want to make your kitchen a focal point of your house and the place where you want people to gather, then it may be worth it to install granite or quartz countertops.
4. Pick Out Matching Decorations
Making sure that your walls match your paintings and decorative pots is an important part of crafting a look that invites people in. Even minor decorations should tie into the room's overall color scheme so that nothing feels out of place. You can brighten up the space by choosing white walls and lighter colors, or you can go for a combination of dark accents and a more subdued color scheme to make it stand out.
5. Do a Deep Clean
Taking care to clean dust and dirt away from hard-to-reach areas can help make your entire kitchen feel brighter and more inviting to anyone who comes over to your house. This kind of attention to detail helps eliminate potential sources of allergies and allows your cabinets and other areas to look their best. Even though not every surface may be able to be deeply cleaned, wiping off the ones within eyesight can help your kitchen stay fresh all year.