Holidays can be stressful enough without having to figure out what decor updates you need. Every wish someone would just deliver what you want right to your doorstep? Us, too! And now they do! Holiday Haul Box makes home decor for the holidays quick, easy, and beautiful!
Holiday Haul Box brings festive holiday decor straight to your door. We got a sneak peek at one of the Christmas boxes and it truly is pure "JOY" (pictured throughout this article).
If you're like us, you may struggle to find holiday decorations that make your home look festive, but also polished. The Holiday Haul Box solves this lickety-split. Inside your haul are tasteful decor pieces you'll treasure all season long.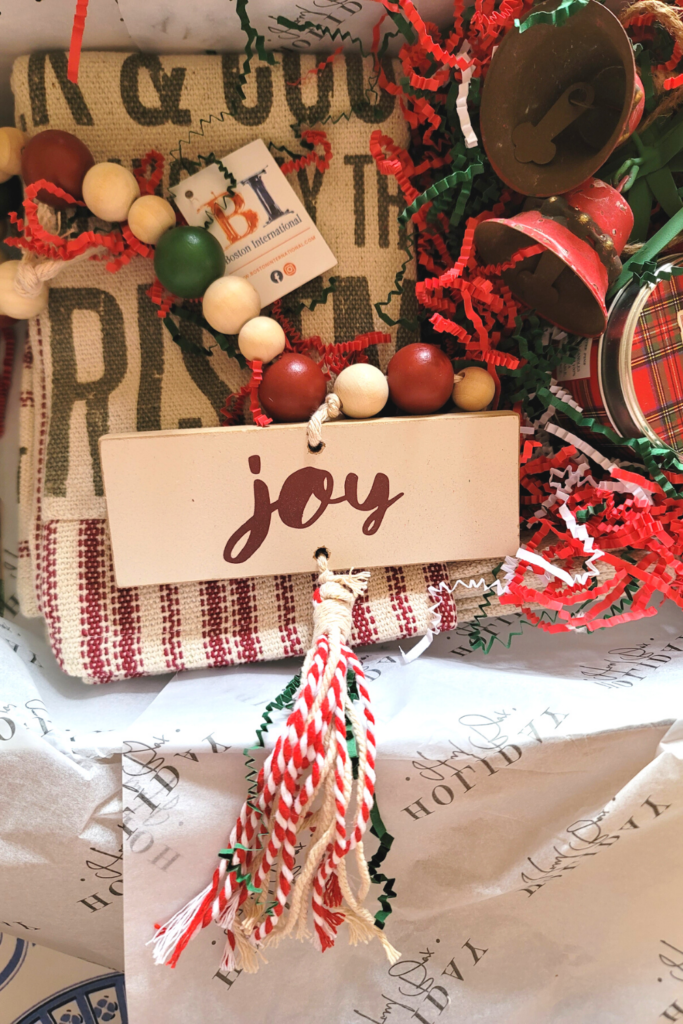 Ho Ho Holiday Haul!
Enjoy holidays hassle-free with Holiday Haul Box. Our Christmas box sample is chock full of goodies including things like candles, table top decor, ornaments, and wall hangings.
Holiday shopping can be tiring, to say the least. And many retailers are low on stock. Not Holiday Haul Box! They have all the goods you need to create a cozy, stylish home for the holidays. Each box includes 6 to 9 delightful seasonal products.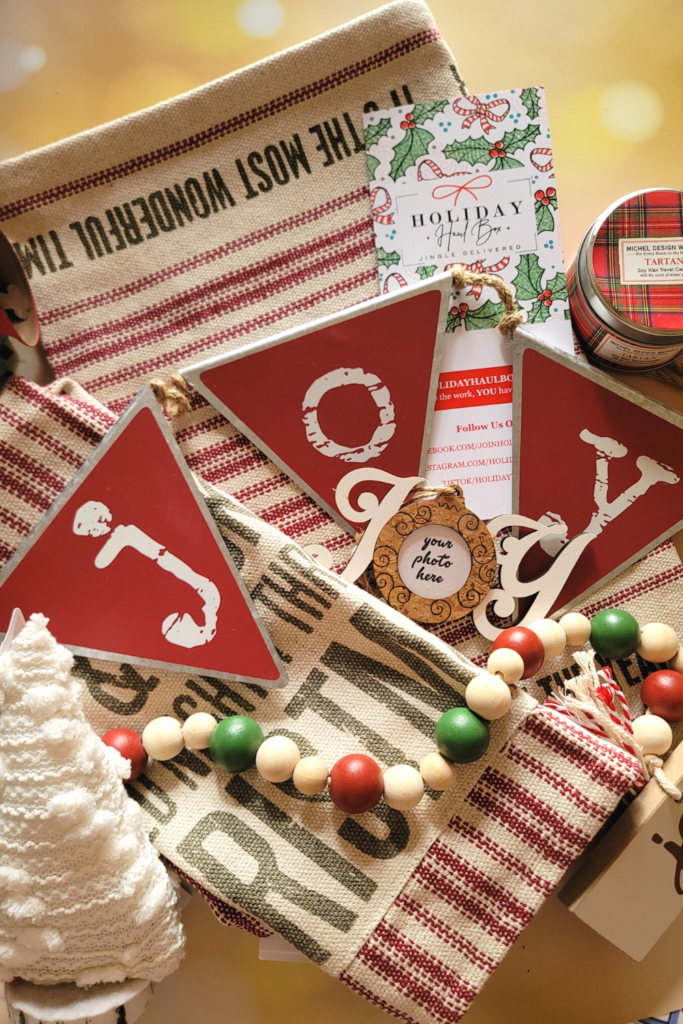 We have reviewed plenty of subscription boxes over the years at Rural Mom and without a doubt, this is one of the best! Each item is of high quality, ridiculously-festive, and honestly, gorgeous! This is one box you'll be thankful to see on your doorstep and it will give you plenty of heart smiles when you open it!
In addition to Christmas, Holiday Haul Box also offers Halloween, Thanksgiving, Easter, Hanukkah, 4th of July and Valentines Day boxes, too. Modern decor delivered to your door for every season – now that's a real gift!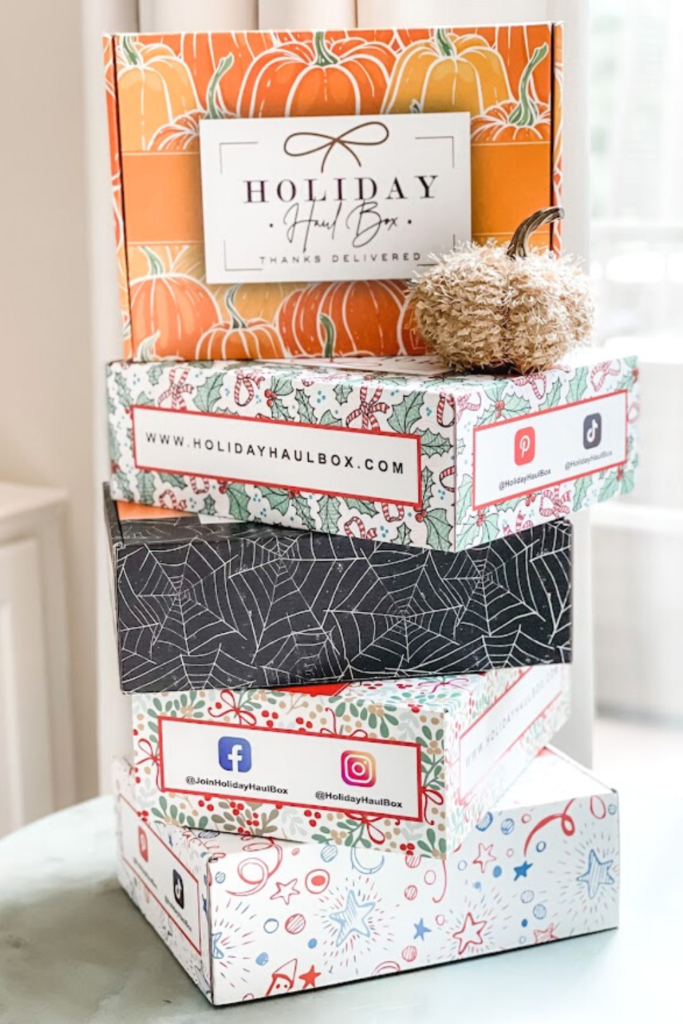 Holiday Haul for Gifting
Looking for that hard-to-shop-for person or the holiday fanatic on your list? How about your child who just moved into a new home or apartment or friend who adores home decor? The themed subscription boxes are great for friends, siblings, moms, and grandmoms – anyone who loves to have their homes filled with seasonal decorations.
If you order quick, you can have the Holiday Haul Box delivered in time for Christmas! Alternatively, you can gift a subscription to your loved ones. Purchase an annual subscription or buy each box individually. The choices are up to you, but the joy you deliver will be shared by all.
Take the stress out of holiday shopping and home decor, visit http://www.holidayhaulbox.com today!