Snowy day? The weather outside may be frightful, but you can easily create a cozy fun family film day. Grab your favorite snacks or a holiday cookie or two and cuddle up to one of these fun holiday movies.
A Boy Called Christmas
Year: 2021
Cast: Maggie Smith, Joel Fry, Henry Lawfull
Why It Made the List: I had the chance this year for a sneak peek of this NETFLIX original. It instantly gave me holiday heart smiles! An enchanting film about an ordinary young boy called Nikolas who sets out on an extraordinary adventure. He's in search of his father who is on a quest to discover the fabled village of the elves, Elfhelm. Taking with him a headstrong reindeer called Blitzen and a loyal pet mouse, Nikolas soon meets his destiny in this magical, comic and endearing story that proves nothing is impossible. I've watched it several times already this year, so, I plan to watch it several more!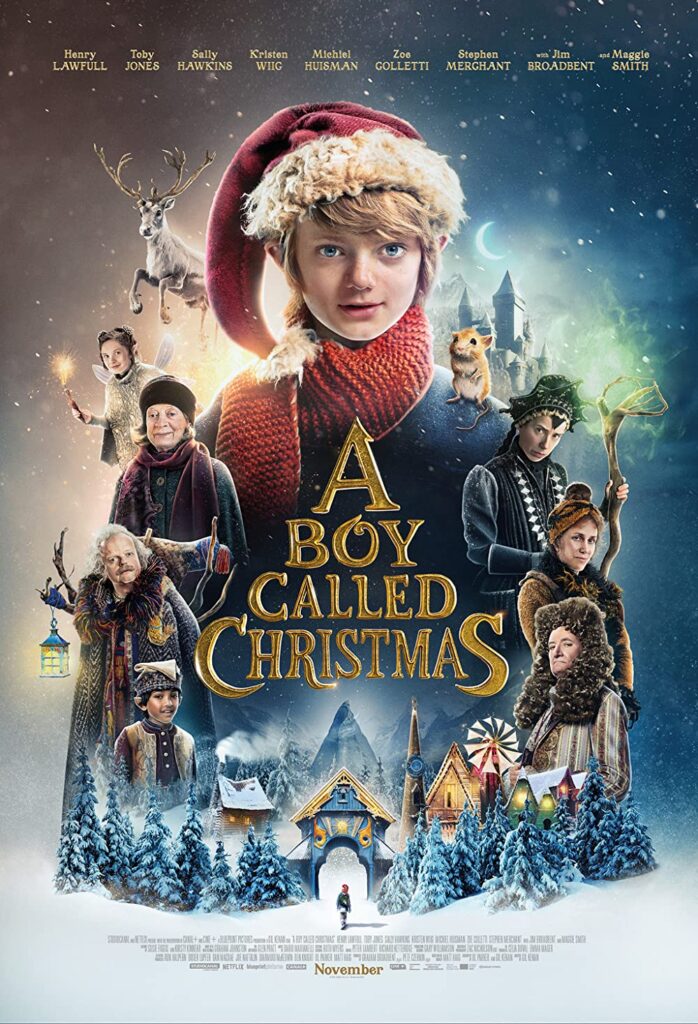 Home Alone 2: Lost in New York
Year: 1992
Cast: Macaulay Culkin, Joe Pesci, Daniel Stern
Why It Made the List: Culkin gets to spend the holidays like any kid would want to – in New York with his dad's credit card. Things turn for the worse as he is chased by the Wet Bandits through an abandoned house in New York. This is a classic family film that people of all ages can enjoy together during a snow day inside as Culkin painfully out-smarts these two grown men.
Tim Burton's The Nightmare Before Christmas
Year: 1993
Cast: Danny Elfman, Chris Sarandon, and Catherine O'Hara
Why It Made the List: When the King of Halloweentown encounters the strange happenings of Christmastown, two worlds collide in an amazingly creative way. This film brings to the light the insight of Tim Burton and his ability to make a memorable film in a sub-mainstream way. This is definitely a film the family can enjoy during a snowy day outside and gives you something to think about outside of all that fluffy white stuff.
Jack Frost
Year: 1998
Cast: Michael Keaton, Kelly Preston, and Joseph Cross
Why It Made the List: This heart-warming story of a neglecting father who gets one last chance to make things right with his son is a film I'll never forget. Not to miss mentioning, Stevie Nicks' "Landslide" is a great theme song!
How the Grinch Stole Christmas
Year: 2000
Cast: Jim Carrey, Taylor Momsen, Jeffrey Tambor
Why It Made the List: A remake of a classic Dr. Seuss tale of a monster and his desire to steal Christmas. Jim Carrey does a great job in bringing a certain sparkle into the green "Grinch" character throughout the movie. This family movie is a great movie to curl up and watch during a snowy day outside.
Year: 2020
Cast: Cathy Ang, Phillipa Soo, Ken Jeong, Margaret Cho
Why It Made the List: NETFLIX's action-packed and heartfelt animation about a young girl on a quest to prove the existence of a legendary Moon Goddess. A brilliant, radiant tale directed by animation legend Glen Keane, the movie celebrates the the power of love, imagination and family. OVER THE MOON lovingly shares culture, traditions, diversity and values we can all relate to as a global community.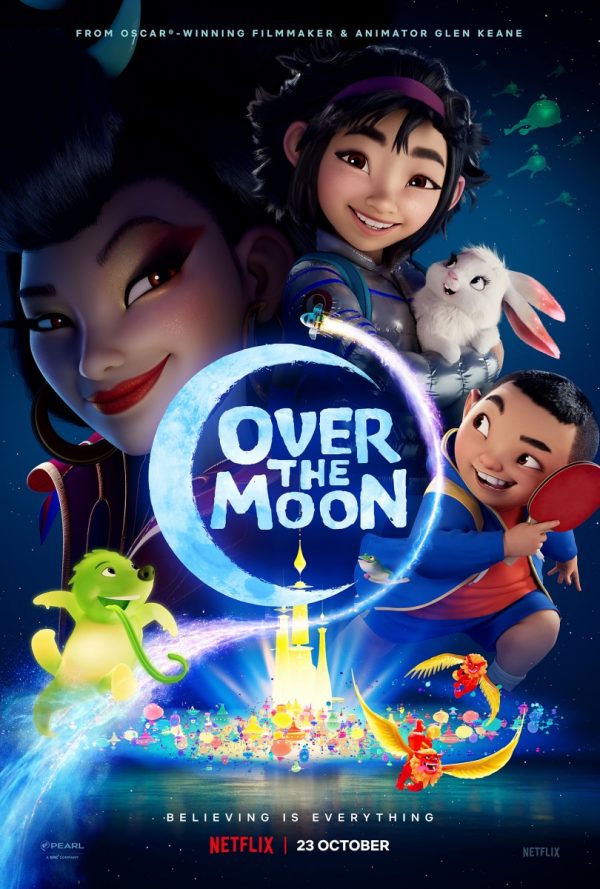 Rudolph, the Red-Nosed Reindeer
Year: 1964
Cast: Billie Mae Richards, Burl Ives, and Paul Soles
Why It Made the List: This movie needs little explanation. It is an annual family classic that is one that everyone knows (and if you don't, then you should)! It's hard to go a year without seeing this nostalgic reminder of the holidays.
The Santa Clause
Year: 1994
Cast: Tim Allen, Judge Reinhold, and Wendy Crewson
Why It Made the List: This movie gives everyone a glimpse into the ideas of what it would be like to be Santa, and who doesn't want that? This movie is great for everyone in the family and has enough magic to make the holidays brighter, even on a snow day.
Frosty the Snowman
Year: 1969
Cast: Jackie Vernon, Billy De Wolfe, and Jimmy Durante
Why It Made the List: Speaking of magic, this movie is filled with it, as well as the joy of kids with their dancing, singing snowman. Like Rudolph, this movie is a traditional classic and if you haven't seen it, you should get with the program.
National Lampoon's Christmas Vacation
Year: 1989
Cast: Chevy Chase, Beverly D'Angelo, and Juliette Lewis
Why It Made the List: This is one Christmas movie that actually makes me laugh out loud frequently, and that is saying a lot. One of the single greatest holiday and all-around movies of all time definitely can pass the time on a cold, snowy day. Spread the holiday cheer with the Griswold family.
Year: 2016
Cast: Mila Kunis, Kristen Bell, Kathryn Hahn, Susan Sarandon, Cheryl Hines, Christine Barinski
Why It Made the List: To be a "good mom" is a staggering expectation to fill.  The painful truth is moms judge other moms, and non-moms have their opinions, too.  Just scroll through Facebook or attend a school function and you'll witness a way too much judgement going on!  In turn, we spend a ridiculous amount of time judging ourselves. These truths are at the center of BAD MOMS a funny-yet-candid look at what the measure of a mom is, how warped idealist "mom perfectionism" can be, and how being a bad mom may actually make you a better mom. This is why I raise my glass in cheers to BAD MOMS for delivering a much-needed poignant message is a fresh and light-hearted way!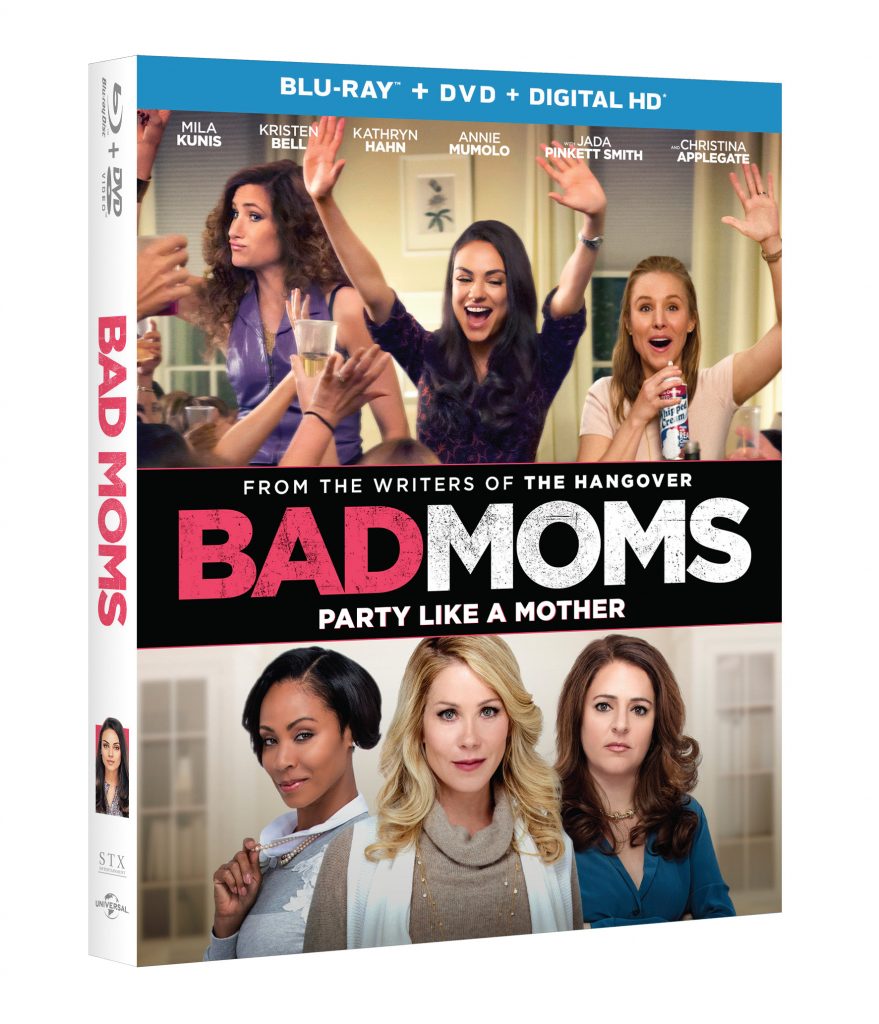 Frank Capra's It's a Wonderful Life
Year: 1946
Cast: James Stewart, Donna Reed, and Lionel Barrymore
Why It Made the List: Possibly the most timeless winter-themed movie of all-time, this movie is a must see. If you have never seen this, then it should be number one on your snow day list (or any list, for that matter).
Elf
Year: 2003
Cast: Will Ferrell, Edward Asner, and Zooey Deschanel
Why It Made the List: This movie provides interesting insight into what being raised in the North Pole would be like. A family movie that makes everyone laugh, ELF is just simply endearing!
Enjoy your movie watching snow days this winter!