We get bombarded each year with toy review requests for our Top Toys for 2021 annual Creative Play Toy Guide. While we'd love to check them all out, we think it's important to narrow down the selection. This way we are giving you our very top picks for creative play-inspiring gift giving.
Our favorite way to countdown the days 'till Christmas is to celebrate creative play! Each product that made it into this year's guide is truly innovative, fun, and encourage family participation. All of the toys we selected for this guide are meant to be shared experiences.
We also try to focus on new companies or up-and-coming toys to give small businesses a boost. Toys on our Top Toys for 2021 list encourage learning, creativity, and activity in some way. Of course, they are toys everyone will enjoy playing with during the holidays and beyond, too. We hope all the kids from one to ninety-two on your holiday gift list will love them all as much as we do.
Wishing you all a magical and playful holiday season!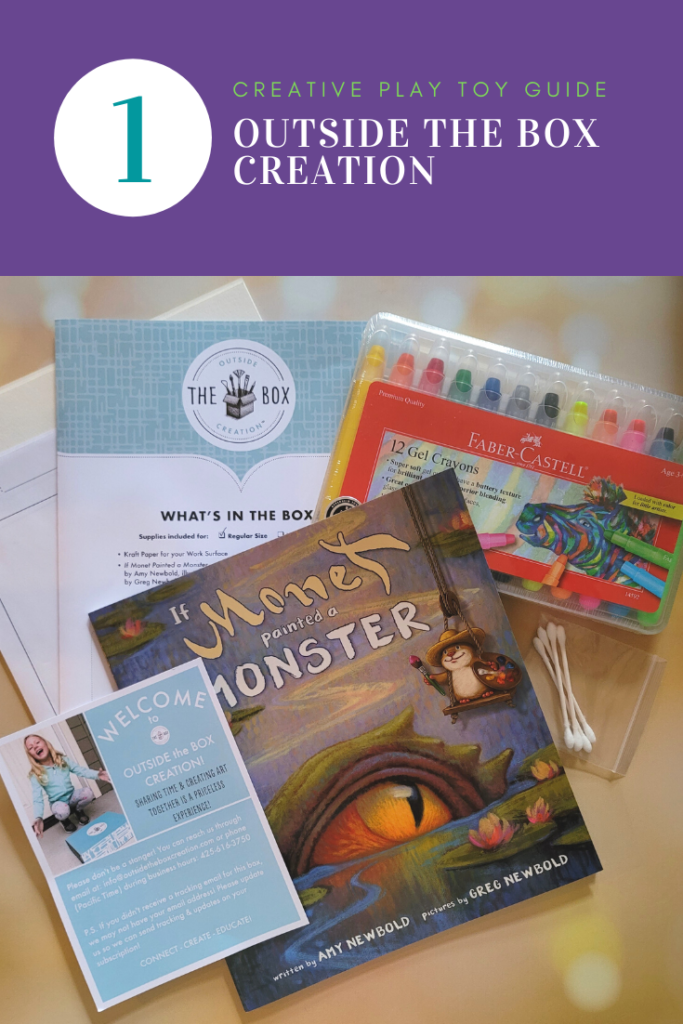 Subscriptions boxes are a fantastic gift for children young and old. The anticipation of having a surprise show up in the mail is always a treat! One of our favorite new discoveries, Outside the Box Creation, is the ideal creative play gift for elementrary age kids and families.
This monthly art subscription box inspires both creativity and family time adventures. It's not just more stuff showing up on your doorstep (eh, em… impulsive Amazon orders, anyone? ha ha!) What it is is a box chuck ful of real art projects. They are carefully currated to include enough structure so everyone can feel relatively successful. There's also lots of opportunities and encouragement for creativity and creative problem solving. All supplies are included and each month is a new theme and different art medium.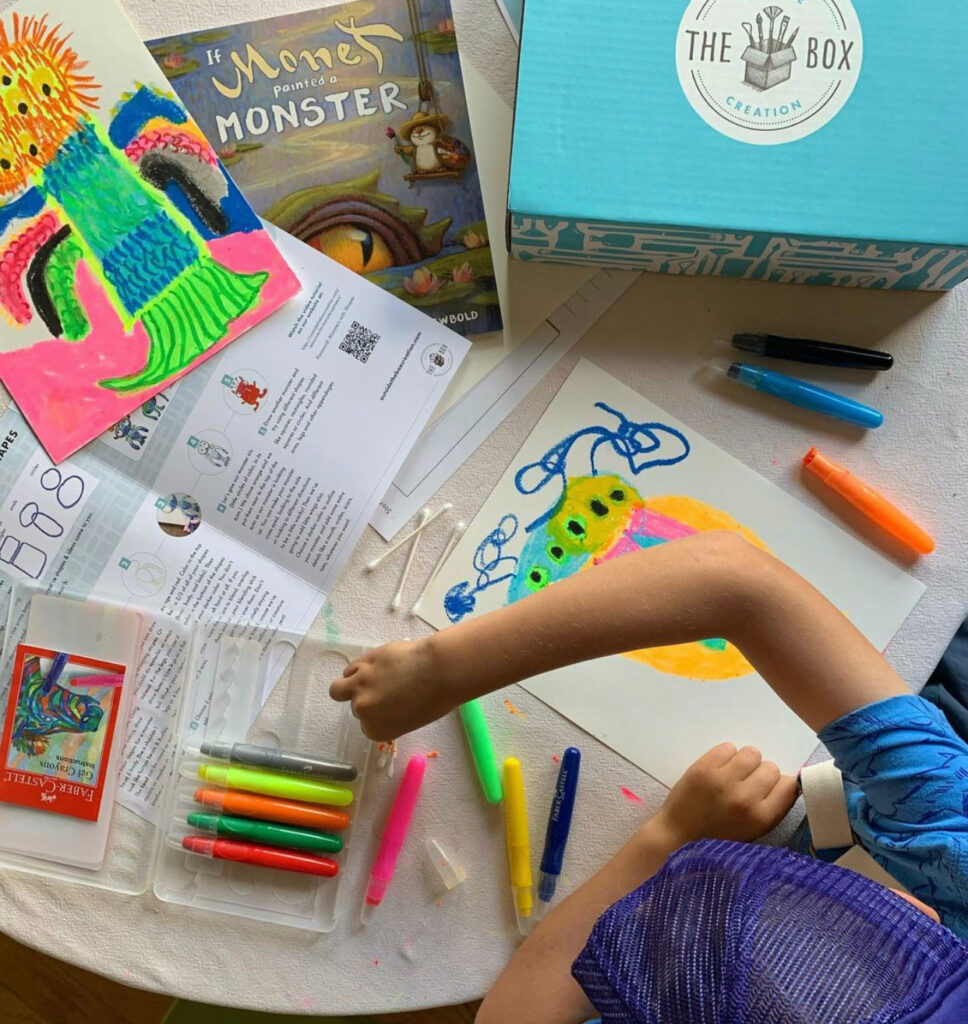 It's also a terrific last-minute holiday gift if you need one as you can obtain a gift voucher to print out and wrap up. Then, the first box could arrive between Christmas & New Years, or just after New Years, which is typically a time when kids would love to receive something fun to do in the mail! Digital club gifts can also be gifted in a similar manner.
For the budget conscious or families who already have a stash of art supplies, a digital membership, The Insider's Club, is available. It's the same great projects with adaptations so customers can often use supplies they already have, only purchasing a few things occasionally. Either way you go, this is a fantastic top toy for 2021 and beyond!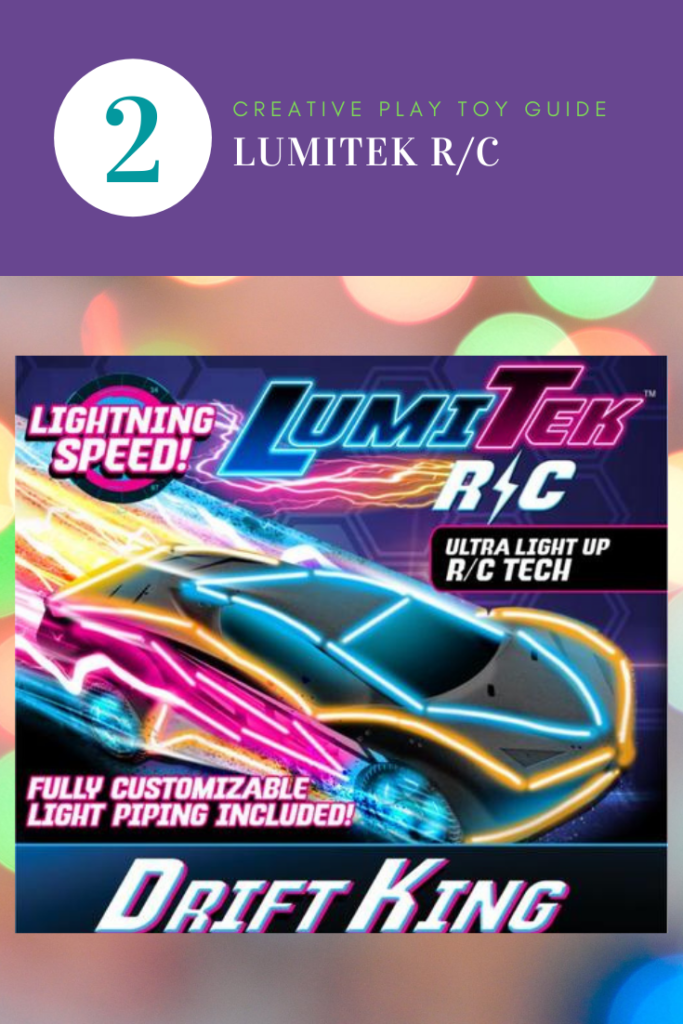 For many years, my sons were all about race cars and race car games. Turns out, even after they entered adulthood, not much has changed – they are still race car crazy! My nephews are the same and so when I spotted LumiTEK™, I recognised it as the innovative top toy idea that it is!
LumiTEK is a fresh twist on RC that takes toyetic vehicles to the next level with futuristic light technology. Kids and adults will light up the night with blazing speed and customizable light-up excitement. The customizable chassis and controllable neon lighting, for a thrilling experience the whole family will enjoy. It's almost like having a live video game racer, but the great part is the kids will not be sitting around watching, they are constantly interacting.
This High-speed light up LumiTEK™ RC car has slick rear wheels for awesome drifting and durability. Equipped with steady chassis and strong power motor, the speedy 2.4 GHz 1/16 scale remoter control car is super fast than other RC cars. Users just install the battery, turn on the switch, and enjoy an awesome race time adventure.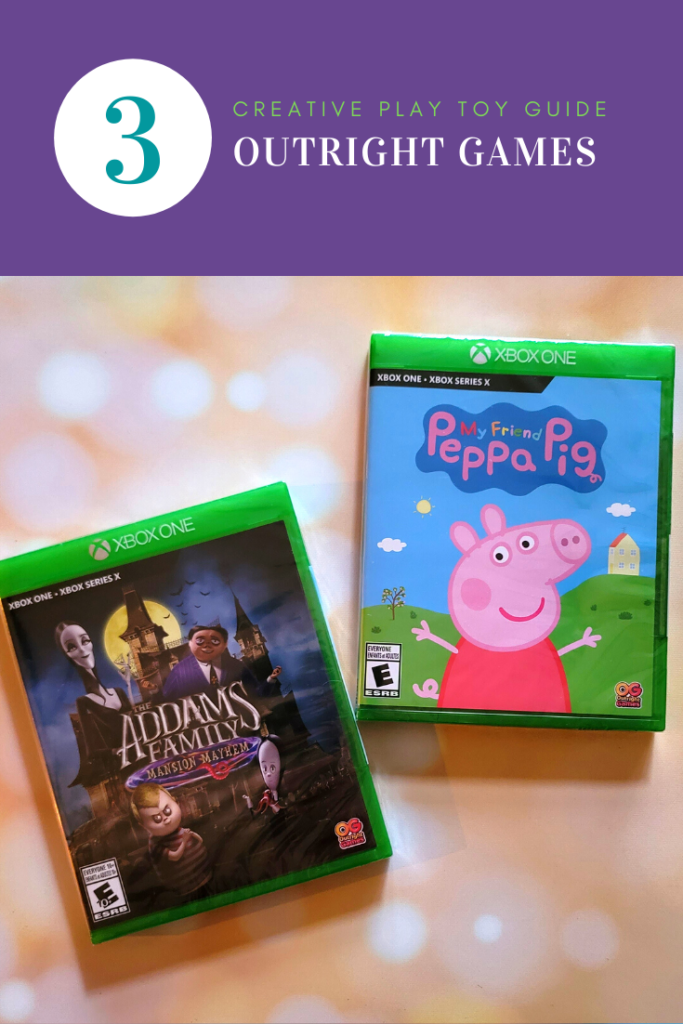 Each year I try to find gifts that encourage my children to have a little less tech time, but as I know tech time is their favorite, I also look for quality games I can feel great about gifting. Outright Games always comes through with games that encourage creative play and have kid-friendly ratings! Their wide range of games are available on all gaming platforms available including Sony PlayStation 4, Nintendo Switch, Xbox One and PC.
Outright Games is a family-run global video game publisher, making family friendly interactive entertainment with the biggest franchises in the world. Their goal is to create games designed to delight the whole family and have them play together. That's totally a mission we can get behind!
There's a wealth of options available for every gaming fan including:
Fast & Furious Spy Racers
and PJ Masks: Heros of the Night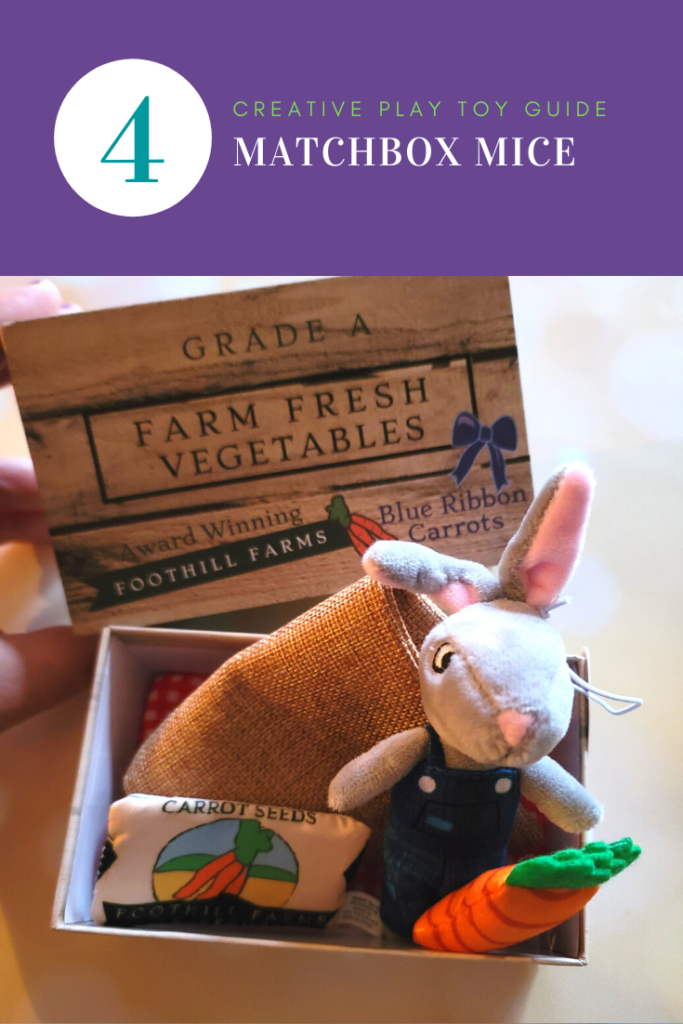 Minatures are adorable, aren't they? There's something so special about a little-bitty version of a toy or animal or house that makes everyone smile. Which is part of why we love the Matchbox Mice and Friends collection by Foothill Toy Co so much. They are adorable little pals for children (or adults!)
The other reason we love Matchbox Mice and Friends is they spark kids creativity. Just imagine how many wonderful adventures you can go on with a Matchbox pal in tow. We think our Matchbox Bunny will truly enjoy hanging out in the garden or going for a walk in the woods, don't you?
Matchbox Mice and Friends also make the perfect stocking stuffer! Foothill Toy Co is a mom-run business based in Boise, Idaho, known for crafting high-quality, low tech toys that inspire creative thinking & self-expression through open-ended play. We think everyone on our shopping list this year needs to discover one of these under the tree this year. They are irresistably cute and ready for oodles of imaginative play.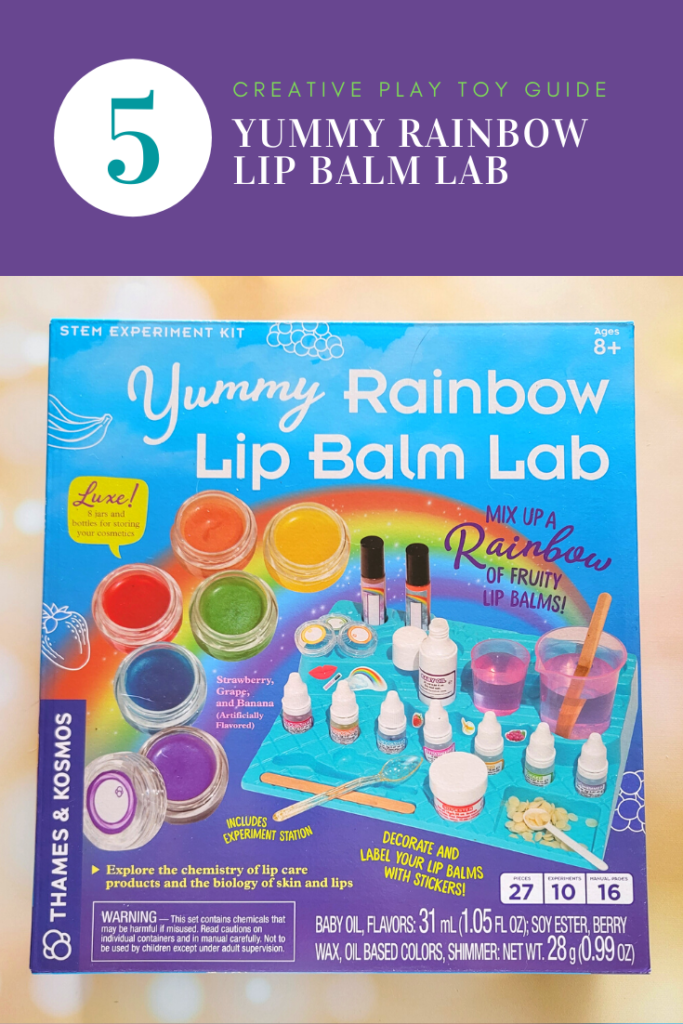 You knew you would find a craft kit on our Top Toys for 2021 list this year, didn't you? If you've checked out our guides in the past or visited Rural Mom regularly, you know we are huge fans of crafting in all mediums. This year we discovered the Yummy Rainbow Lip Balm Lab from Thames & Kosmos and knew it was a win!
This craft set is not only a STEM-friendly toy, but it's perfect for inspiring family time and sharing, too. Children will love mixing up a rainbow of mouth-wateringly delicious lip balms and lip glosses for themselves and friends and family. They can experiment with a vibrant spectrum of colors and flavors to create personalized lip products. The kit contains everything needed including a special workstation, containers, and tools to make six lip balms and two lip glosses.
This cosmetics laboratory includes a special workstation and all the ingredients, containers, and tools you need to make up to six lip balms in clear plastic jars and two lip glosses in glass rollerball-applicator bottles. A full-color manual guides you through the process of making lip balms and glosses and provides detailed information about the science behind these products. Flavors and scents include strawberry, banana, and (our favorite) grape.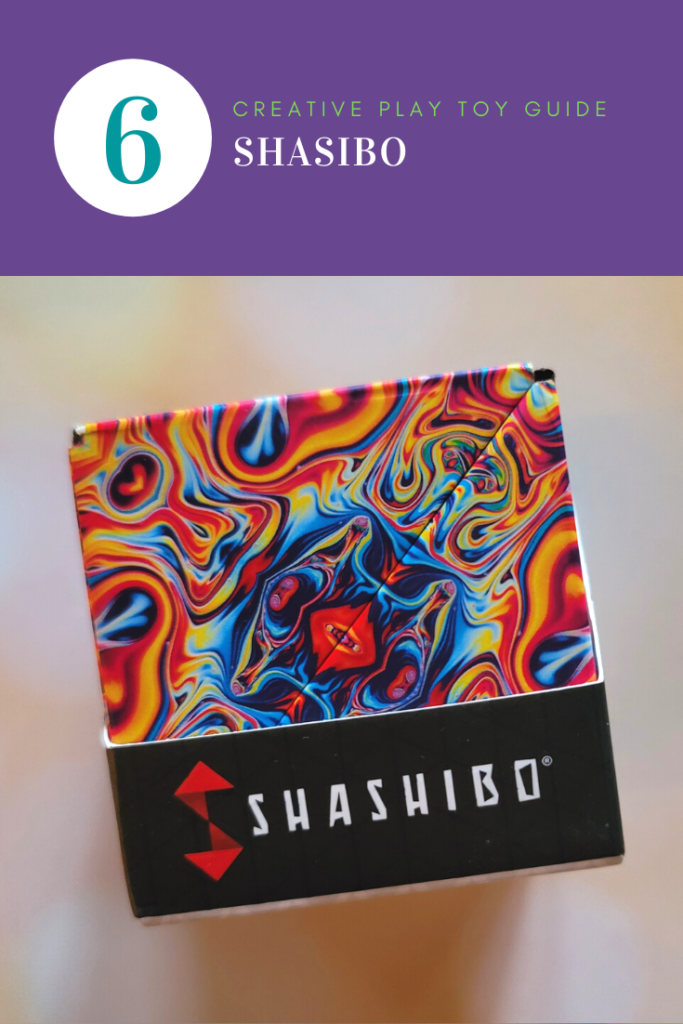 Fidgeting is the new buzzword and we certainly have plenty of fidgeters in our family. Which may have fueled our instant attraction to SHASHIBO, the ideal fidget toy of the year!
SHASHIBO is not just a toy. It's a highly creative way to stimulate your mind while fulfilling your need to fidget. This shape-shifting box transforms into over 70 shapes. You can also combine it with additional SHASHIBO cubes as it has a strong magnet system that allows you to build even larger shapes, sculptures, and structures using multiple cube.
SHASHIBO is America's #1 brain teaser fidget toy at Target (as well as Amazon, Barnes & Noble, Learning Express, Walmart). Indeed, it's also been saluted a winner of the TOY INSIDER'S "BEST TOYS FOR THE HOLIDAYS", as a STEM favorite, and the folks at MENSA love it too.
See SHASHIBO in action and we know you'll agree, this is definitely a top toy-worthy pick: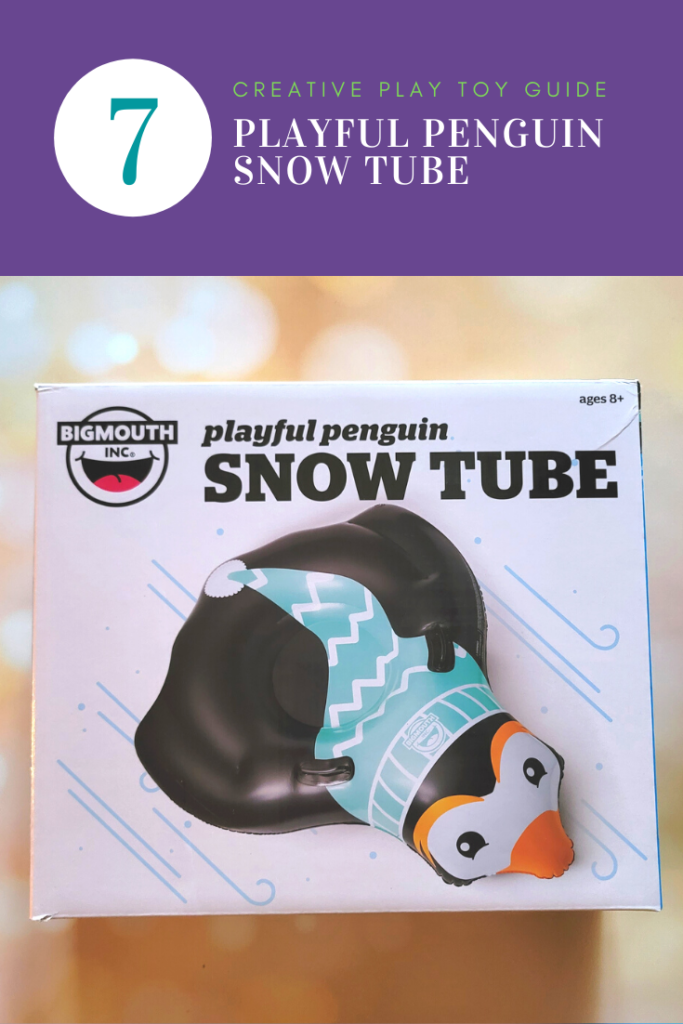 If you want to inject a little bit of extra fun in your life, consider BigMouth Snow Tubes. The durable snow tubes are guaranteed to help everyone to be a kid again for a few minutes. Who doesn't want to slide down a hill on a Penguin Snow Tube? The creative adventures and healthy activities this tube inspires will be well-remembered for many years to come.
You'll slide just like a penguin with this inflatable snow tube, that's is both durable and oodles of fun. The thick, durable construction provides a smooth and cushy ride for sledders of all ages. Simply inflate, find a snowy hill, then grab the comfort grip handles and blast off. Plus, it's a totally cute toy for creating lots of family photo memories, too.
Big Mouth Snowtubes are available in additional styles for every interest. Shapes include Llama, Polar Bear, Corgi, Winter Mitten, and even Frozen Pizza and Cheeseburgers. You'll want to pick one up for all your friends and family and yourself, too!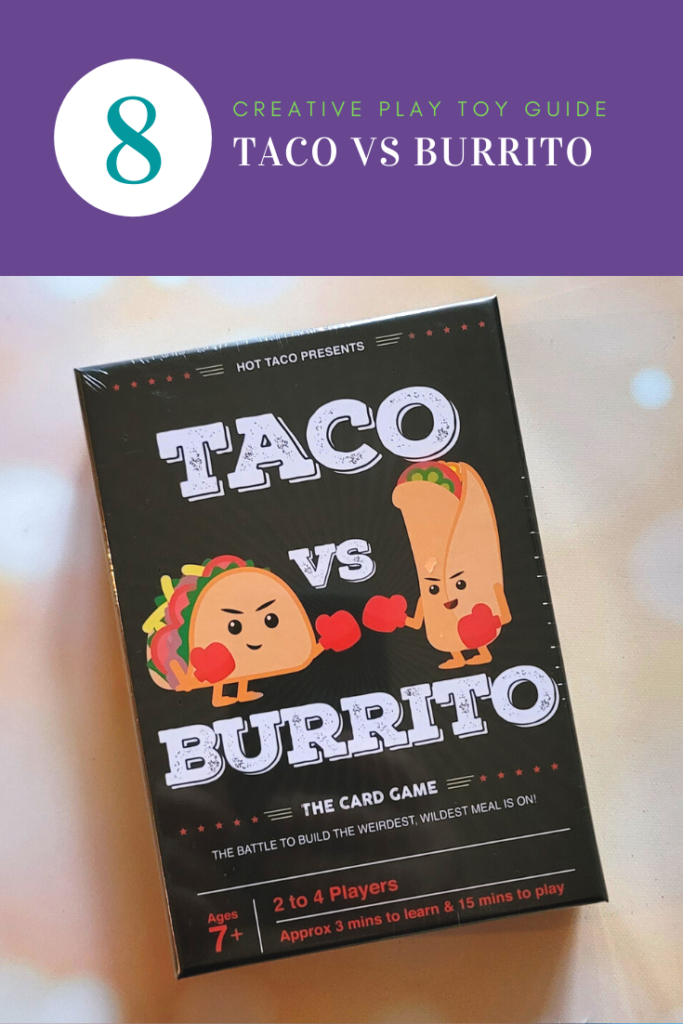 On Christmas day our family loves to indulge in some family game play. The challenge can be finding a game that everyone can and wants to play. Taco vs Burrito is our choice this year as anyone from 7 to 97 can easily master in minutes and enjoy playing. It's an awesome food fight of wit and brain power!
Taco vs Burrito is a family-friendly strategic game. Originally created by a 7-year-old, it quickly became a favorite for all. Basic gameplay is easy to master but the Action Cards shift the game into unpredictable territory.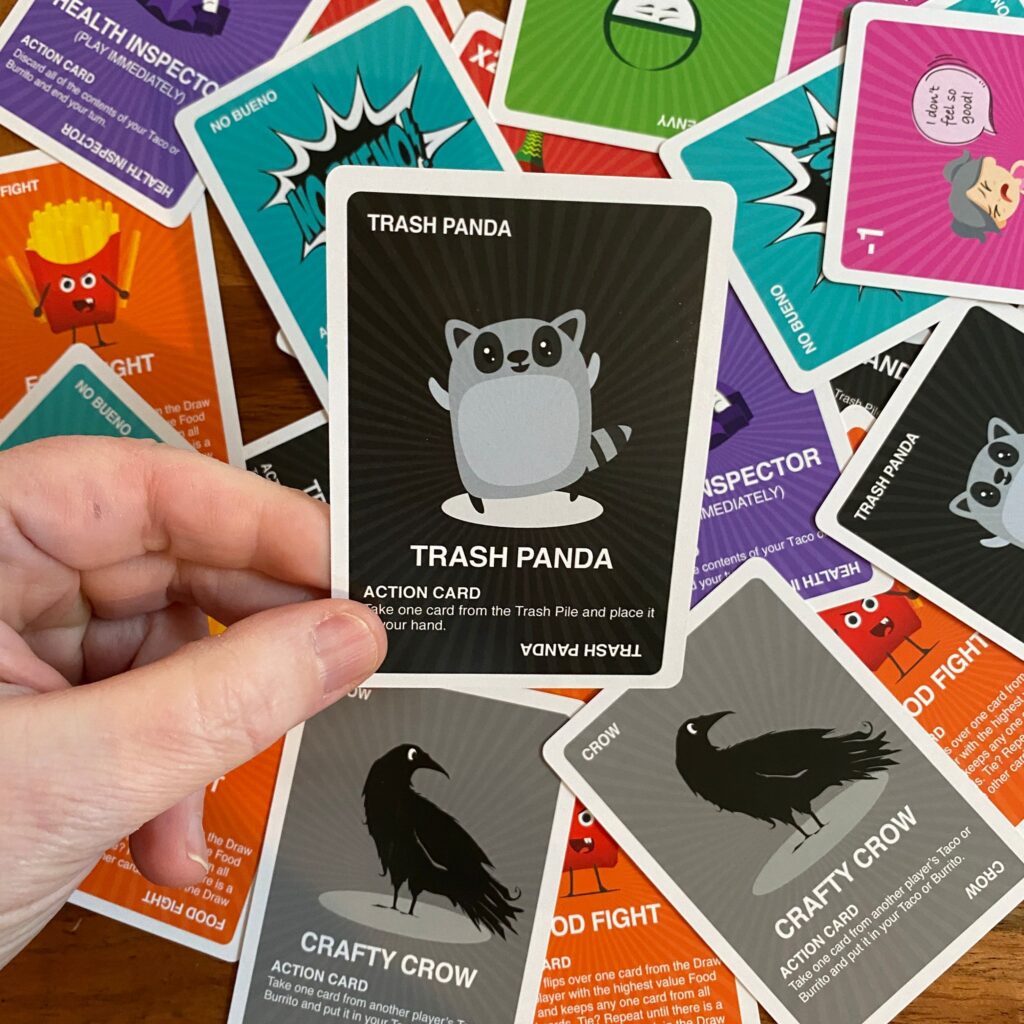 Besides, who wouldn't love a game containing cards like "Trash Panda," "Hot Sauce Boss," and "Gummy Bears". ? Taco vs Burrito is fast-paced and exciting up to the very last card. Gameplay runs 10-15 minutes and it's optimal for 2-4 players. If you add in the expansion pack, play increases for up to 8 players.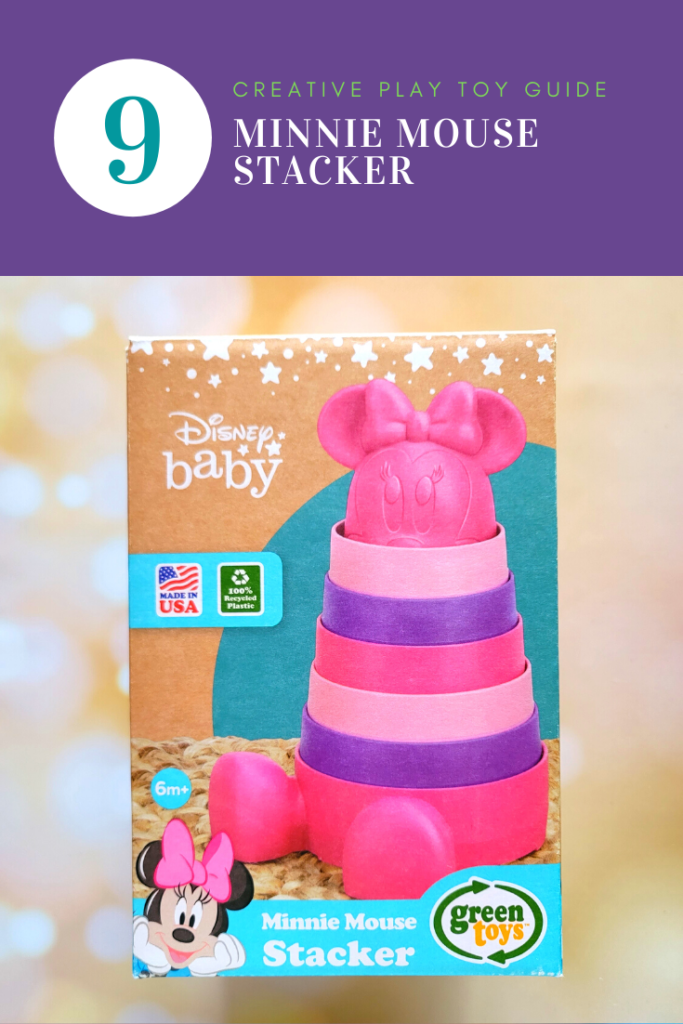 Nothing makes us happier when shopping for the wee little ones (6 months and up) in our family than to find creative, green toys! The Green Toys™ Disney Baby® Minnie Mouse Stacker takes a classic toy and makes it safer and more playful, with no sharp edges, small parts, or interlocking pieces that can pinch fingers and an adorable Minnie Mouse-themed topper and base.
Seven pink and purple nesting pieces encourage imagination, shape recognition, and helps develop early motor and logic skills. They can be stacked in any order to eliminate frustration and allow more creative play.
Like all Green Toys™ Disney Baby® products, the Minnie Mouse Stacker meets FDA standards for food contact and is dishwasher safe, making it safe for teething babies to put in their mouths. It's made in the USA from 100% recycled plastic and free from external coatings, eliminating the fear of toxins and lead paint. No BPA, phthalates, or PVC. Packaged using only recycled and recyclable materials printed with environmentally responsible inks.
It's a joy to look at as it's so darn cute and will be a joy for all children to use for creative play time.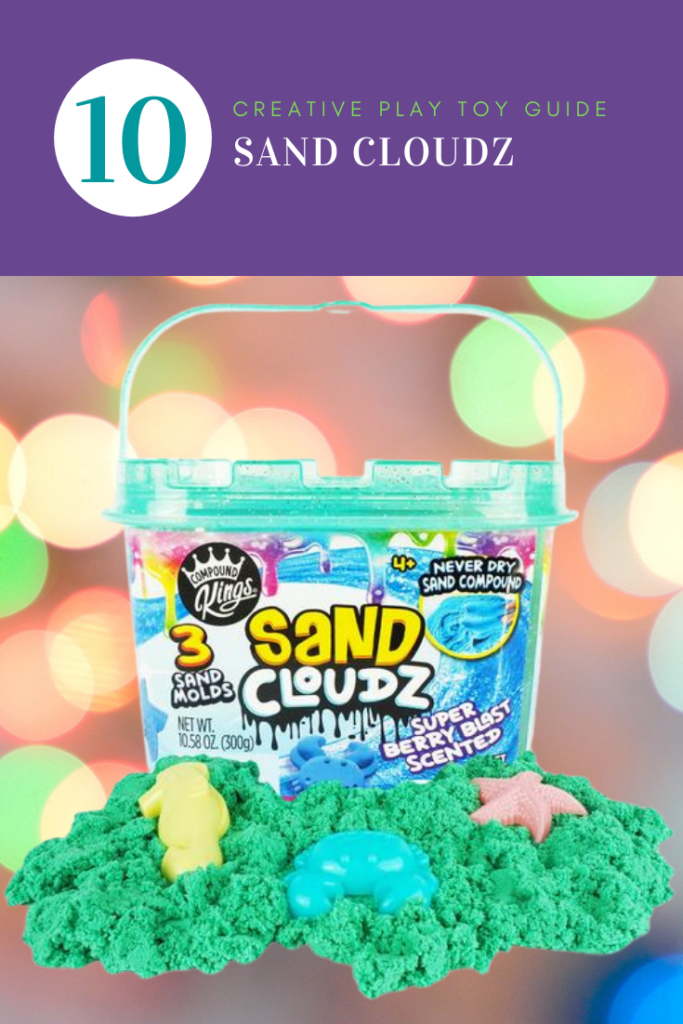 Kids young and old will all enjoy creating squishy, squashy works of art with COMPOUND KINGS Sand Cloudz! This non-toxic material is reusable and non-drying, so the fun continues to go on and on long after the holiday season.
Users squish, stretch, and pull colors into shapes or molds to create unique and colorful designs. Then you simply start all over again. This is a terrific activity for encouraging creativity and developing fine motor skills. It's also a great stress buster for anxious children, ideal for relaxation and multiple sensory stimulation.
Each Sand Cloudz kit features fun long-lasting scents that make the play even more enjoyable. Molds come in beach-themed shapes like sea creatures and sand castles. It's like a super fun day in the sand at the beach without the sandy residue mess. Smaller kits make fantastic stocking stuffers. Get one for everyone so the whole family can join in the fun. You can even host creative play competitions to see who comes up with the best creation!
Disclosure:
We're always on the hunt for the hottest new gift ideas and there were so many options this time around that it was tough to choose our top ten for this year. If you'd love to see a different toy featured or feel that we're missing out on a great one, please contact us and let us know!
We often receive sample products for review for our top toys holiday guide. Many are donated to local charities after gently testing and inspecting. If it's not a gift we wouldn't love to see under our own trees or personally gift to a loved one, you will not find it in any RuralMom.com holiday guide. We do not accept payment for placement of items in our guides. If it made it to our top holiday gift pick list, it's earned a spot based on its high quality, reasonable price point, and overall excellence in durability and/or functionality.