As new parents, you want to give your little one the best care possible. It can be challenging to know what approaches to use to care for your baby at this early stage. To walk you through the maze of parenting advice, here is a list of five smart tips to help you take care of your baby.
1. Buy The Essentials
Your baby will need some essentials to stay happy and healthy as they adjust to their new environment. In addition to the blankets, binkies, and baby food that go along with your parenting survival kit, be sure to pick up baby sunglasses and baby bath towels to keep the sun out of your baby's face.
A sunhat might also be a valuable addition to these things, as it will help to keep the sun out of your baby's eyes. These baby products also pair well with the baby sunscreen you'll need to purchase so your baby stays safe when spending time outside in the sun. You might also want to include sensitive baby bath products for bath time.
2. Practice Makes Perfect
When you're first starting as a new parent, you should expect to make some parenting mistakes. It is impossible to know what your baby will respond to before conducting trial and error.
Don't beat yourself up if you find it challenging to stop your baby from crying, falling asleep, or staying calm. It will take time to learn your baby's signals and determine what works best for you as a parent. Remember that practice makes perfect, and you're doing great!
As you get to know your baby, you'll learn more about the things that make them feel comfortable. You might end up buying stuffed animals, a mobile, or other things along the way.
3. Create A Care Schedule
As new parents, you're going to need to get as much rest as possible to be there for your baby. Setting up a care schedule with your partner or family members for rotations to tend to your baby will be as important as protecting the baby's eyes at the beach. If possible, create a schedule that includes napping and feeding time before the baby is born. This way, everyone involved can stay on track of the baby.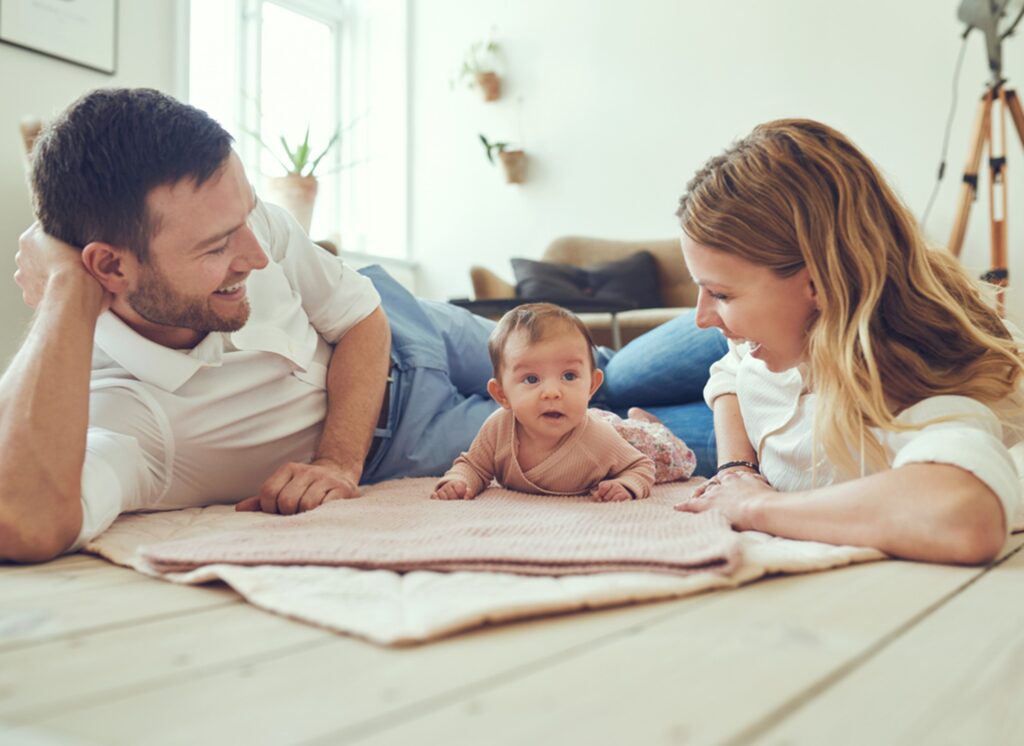 4. Go Your Own Way
You might feel obligated to take up your own parent's advice on parenting. Perhaps your friends have some things to say about good parenting and how to take care of your baby.
Ultimately, your parenting should be based on what you intuitively feel is best for you and your baby. Don't let the expectations of other parents cloud your sense of judgment.
Tips on baby oral health, things like whether or not to use cloth diapers, whether store-bought baby food is acceptable enough, the debate over breastfeeding vs. formula, and so on, are all irrelevant to your ability to think for yourself and provide what your child needs.
5. Utilize Baby Tech
When you need a break, rely on baby tech to keep your little one occupied. You can find many different baby videos and music playlists designed to soothe and entertain your baby. These tools also come in handy when it is nap or bedtime, and you need to rock your baby to sleep.
The Bottom Line
Taking care of your new baby will take consistency, patience ad sacrifice. Above all else, do what you think is best for your baby. You are doing great, and no matter what anyone else thinks, you intuitively know the right choices to make to keep your baby happy and healthy. Keep going!