Almost everyone has a an avid gardener on their shopping list. The challenge is figuring out what to gift them. Whether you garden or not, it's easier than you think to pick out great gifts for gardeners.
If you garden you may give gifts made with love from the garden to your fellow gardeners. Save and give flower seeds, dry herbs for potpourri, and give dried culinary herbs in herbal gift baskets.
Not garden savvy? No worries! You can purchase seeds, books, tools, and many other items. Water bottles and t-shirts with fun sayings like "plant mom" will always be well received, too.
Easy Flower Seeds to Save and Give
It's easy to save seeds from many common flower garden plants. Seeds collected in the fall can be packed into decorative tins, boxes, or homemade seed envelopes and given as gifts. Some of our favorites are:
Marigolds: Marigolds produce tubular-shaped seed pods. Once the seed heads are dry, simply pluck them off with your fingertips or a sharp pair of garden pruners. Save them in a coffee tin or bucket. When ready, spread paper towels over a work surface. Roll the seedpods between the fingertips until the pod breaks open and each little seed drops to the paper towel. Seed resemble small match sticks.
Morning Glories: Morning glories produce abundant seeds in clusters like black peas hanging from the vines. Once the seeds are dark and feel dry to the touch, pluck them off the vines.
Echinacea: The cones from purple coneflower or Echinacea produce abundant seeds. Gather as soon as seed pods are dry, and shake them over a paper towel or pluck them out with the fingertips to remove seeds from the dry flowers. Few seeds simply mean the birds beat you to it!
Sunflowers: Dry sunflower heads in a sheltered yet bright location or in full sunshine to prevent mildew. Use the fingertips to pluck out the seeds. Use the seeds for homemade bird seed or place in a container to give as gifts.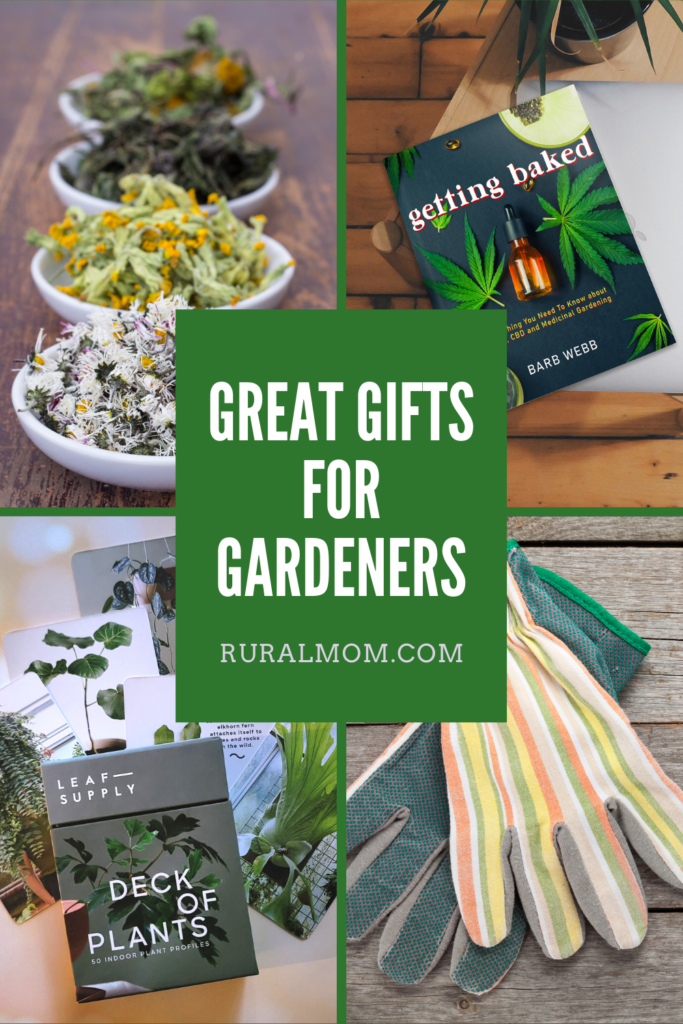 Dried Herbs for Potpourri
Herbs and flowers dry well to create homemade potpourri. Lavender flowers can be snipped during the summer months and dried in warm, sunny conditions to prevent mildew. Store the flowers for use in holiday potpourri. Roses can also be sun dried, with the petals crumbled into homemade potpourri.
Many herbs dry well and no special equipment is needed. An old baking sheet or baking pan suffices as a solar dryer. Snip the herb leaves such as basil, oregano or mint, and spread one type out in the bottom of the pan or try. Place in the sun until it dries completely. Crumble the herbs with fingertips and store in a small glass jar. Be sure to label the jar to identify herbs.
Picking Out the Best Garden Books
Books make fantastic gifts for Gardeners. Even master gardeners appreciate fresh ideas!
The key to choosing a great book is to pay special attention to their interests. If they love flowers, a field guide to wildflowers is a great choice. You can also think outside the book box a little and buy a book that has a gardener as the central character. Or pick up a book on using edible flowers for baking.
When in doubt, go with a nice garden journal. There's nothing we plant lovers love more than tracking the success of our efforts!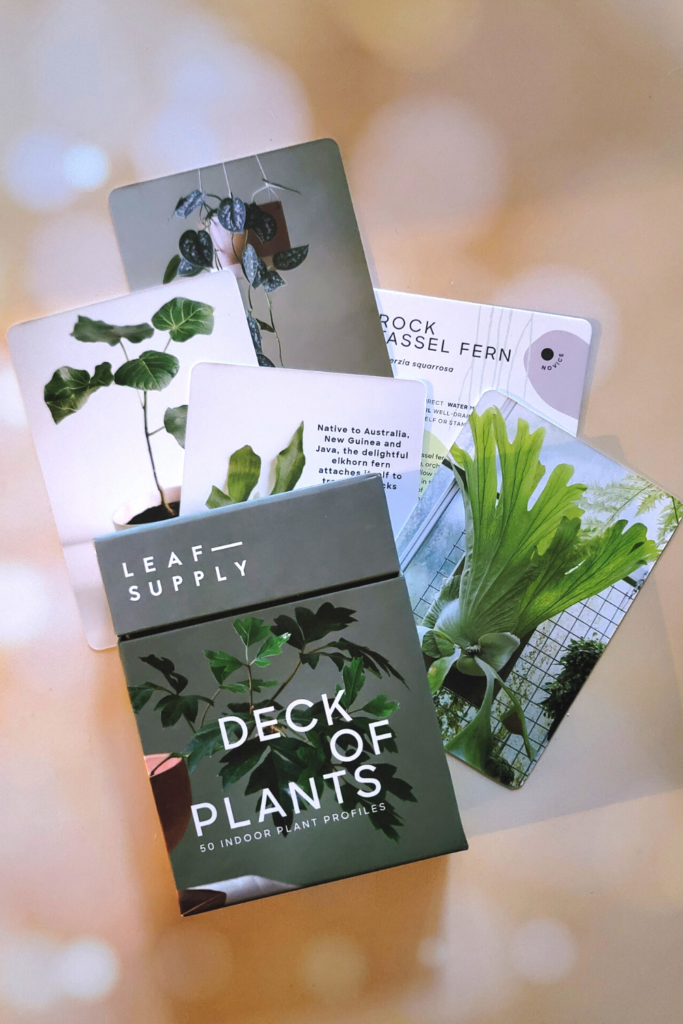 Creative Garden Gifting
Not every gardener has fields of herbs or produce. There are plenty who focus on landscaping and fostering plants around the home.
One of our favorite new finds is THE LEAF SUPPLY DECK OF PLANTS: HOW TO KEEP HAPPY HOUSEPLANTS by Lauren Camilleri & Sophia Kaplan (pictured). This is the definitive deck for anyone obsessed with house plants and we think it's absolutely the bee's knees!
The beautifully illustrated deck of cards helps users select the perfect plant pal for their chosen space. From light-loving foliage to those that prefer a shadier spot, Leaf Supply's curated indoor greenery guide is the perfect reference for any plant lover, from novice to budding expert. Features 50 foliage plant profiles, easy-to-follow care information, and simple guides for light, water, humidity, and soil requirements.
Other items that all gardeners well appreciate are gardening gloves, soil test kits, plant markers, and DIY planting kits or containers.
Assemble a Garden Gift Basket
Everyong loves a well assembled gift basket, especially gardeners who can use the basket for collecting flowers or small produce. You could also use garden buckets, watering cans, or a planter as your basket base to gift another useful gardening tool.
Choose seeds, dried flowers, and herbs to accent your basket. If you are gifting materials from your garden, use clean mason jars for seeds or purchase small containers at garage sales, yard sales, dollar stores or other discounters. Create original labels on the computer and label each item.
Tie colorful ribbons the books, card deck, or drinking bottles you purchased. Wrap the gifts in a festive floral or holly paper for an extra holiday touch.
Gather up all your gifts and place everything in a gift basket. Use a holiday-themed dish towel to line the basket or use a towel that has a floral or plant theme. Wrap and give a gift from the heart, a garden gift basket made with love.